Love Locks in South Korea: Where to Find LoveLocks in Seoul?
Ever get curious where couples lock in their love locks when they go to South Korea? Well, you'll know where and how to go there and lock in your love locks in South Korea with this guide. It's a must-do in Seoul, especially if you already have a "SeoulMate."
Love locks are padlocks that are locked to a public fixture to symbolize love. Mostly, the keys are thrown away or the locks can't be unlocked, symbolizing an unbreakable bond. Though most couples do this, there's no rule that single people can't! I'm single, and I did it.
Having love locks dates back to a hundred years ago on World War I where a local woman fell in love with an officer, and they met at a bridge regularly. However, the officer fell in love with another woman and made the local girl die of heartbreak. From then, women from their town locked love locks on their bridge so that their love would be protected.
Love Locks in South Korea
As you climb to the Namsam Mountain, you will already see many locks on the railings. There are also Christmas trees, gates, and more fences with love locks. You will enjoy seeing the names (though most are Korean) and taking pictures of the love locks.
If you want to buy a love lock, there's a store on the ground floor or you can purchase from a vending machine. The cheapest costs KRW 4,500, but it's not a love lock, more like a key chain you'll attach to the lock. The cheapest one with a lock costs KRW 8,500, with a key and KRW 15,000 with a pair. There's also a free pen so that you could write your name and wish.
I bought a heart lock without a key, once you lock it, it won't ever open again! It costs KRW 8,500 for ordinary colors and KRW 9,500 for neon. If you want a key chain along with it, the costs will be KRW 12,500 or KRW 14,000. My heart lock was bought from the vending machine; it's neon pink and heart-shaped with a free marker! You can use your cash or T-money card to purchase it.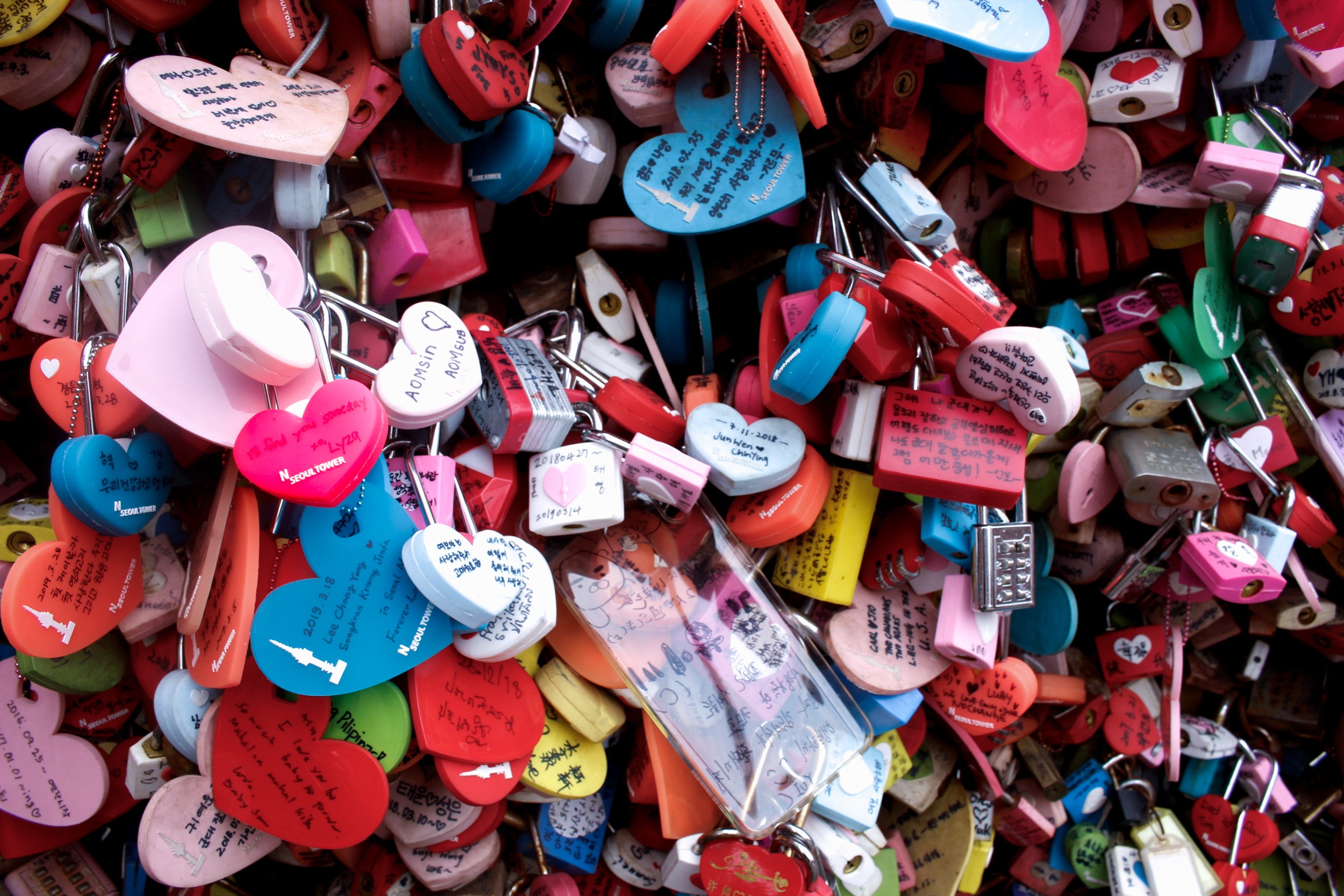 After writing your message, feel free to lock it in any area you like! Could you read what the message on mine is? P.S. You can also buy your own lock in the Philippines if you want to save money, but the ones sold in NSeoul Tower are charming!
Other Things to Do near the Love Locks in South Korea
P.S. If you have a Discover Seoul Pass, you can have the NSeoul Tower Observatory and Namsam Tower Hanbok Experience for free!
Go up the NSeoul Tower
See all of Seoul in the NSeoul Tower. It's open from 10 AM or 10 PM daily. You'll ride a fun elevator ride to the top! Enjoy instagrammable pics and find your country at the top (I found Manila!). You can also buy souvenirs there. Observation tower costs KRW 10,000, but you can book it through KLook.
Wear Hanboks
Have a cultural experience in the NSeoul Tower as you get to wear Hanboks. Hanboks are traditional Korean Clothing that is worn during the Joseon Dynasty. Enjoy a pictorial with different backdrops. You will have a blast! It's at least KRW 18,000, but you can book through KLook.
Take Pictures with Soldiers at Namsan Beacon Mound
The Namsan Beacon Mound was established during the 1400s during the Joseon Dynasty. This is to protect the city from invasion and report information to the kind. It will be lit at normal times and two if there's an enemy up to 5 where there will be a battle.  Sometimes, they do reenactments here, but mostly you can ask for a picture!
How to see the Love Locks in South Korea?
The love locks are in Namsan Mountain at the base of NSeoul Tower.
By Cable Car
Cable Car operates from 10:00 AM to 11:00 PM. Fees are KRW 7,000 for adults (one-way) or KRW 9,500 (round trip) and KRW 4,000 for children (one-way) and KRW 6,500 (round trip.)
Ride to Myeong-dong Station
Look for Pacific Hotel and walk 15 minutes (keep right) and see an elevator and take it to go to the boarding point
By Bus
Ride a bus to the Namsam Seoul Tower (you can use the Naver App to know which bus to ride from your current location). It would cost you KRW 1,200 if cash or KRW 1,100 if T-Money. Here are specific routes in case you don't have a Naver App:
Dongguk University Station (Subway Line 3), go to Exit 6, Ride bus 02/03/05 to NSeoul Tower
Chungmuro Station (Subway Line 3 or 4), go to Exit 2, ride bus 02 or 05 to N Seoul Tower
Myeongdong Station (Subway 4), go to Exit 3, ride bus 05 to N Seoul Tower
You can walk towards the N Seoul Tower for about 5 minutes.
Via Seoul City Tour Bus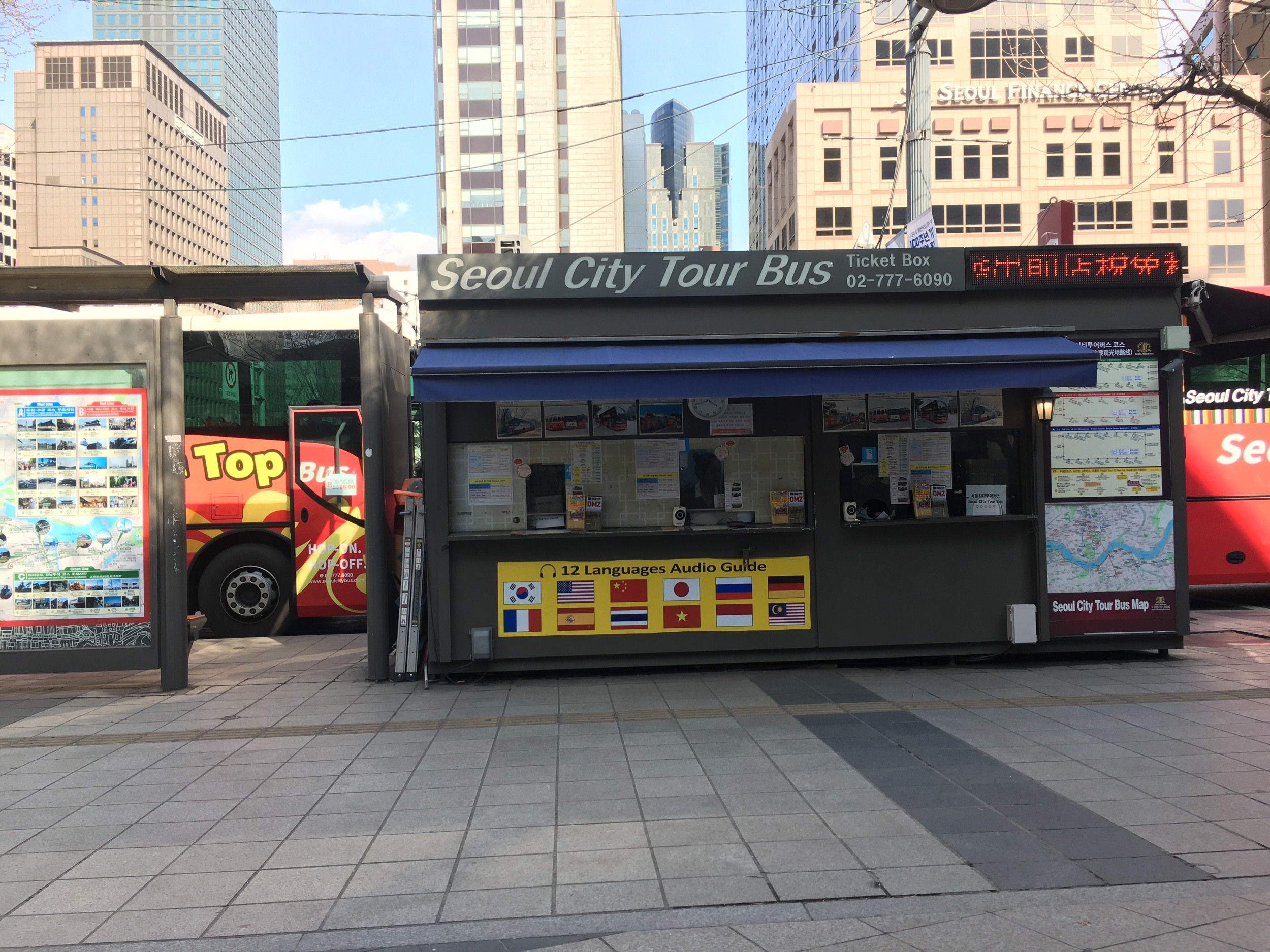 This is the option I used since I have a DMZ Tour + Seoul City Tour Bus. If you also have a Discover Seoul Pass, then you can also get a Seoul City Tour Bus, too! You can book here!
Course A: Downtown Palace Namsan Course, you can get off NSeoul Tower while the Course B: Seoul Panorama Course, you can get off at Namsam Cable Car Center. I chose the Course B. If you don't have a Discover Seoul Pass or the tour, it will cost you KRW 18,000. Book here!
From N Seoul Tower, you can walk up then for Cable Car Center; you can ride there one-way or round trip.
That's it! It's pretty fun going to Namsam Mountain and lock in your love locks. Someday, you can revisit them when you go back to South Korea. I hope I remember where I put mine, and new locks do not cover it! It's going to be a memorable experience you shouldn't miss!

Are you on Pinterest? Pin these!

About the Writer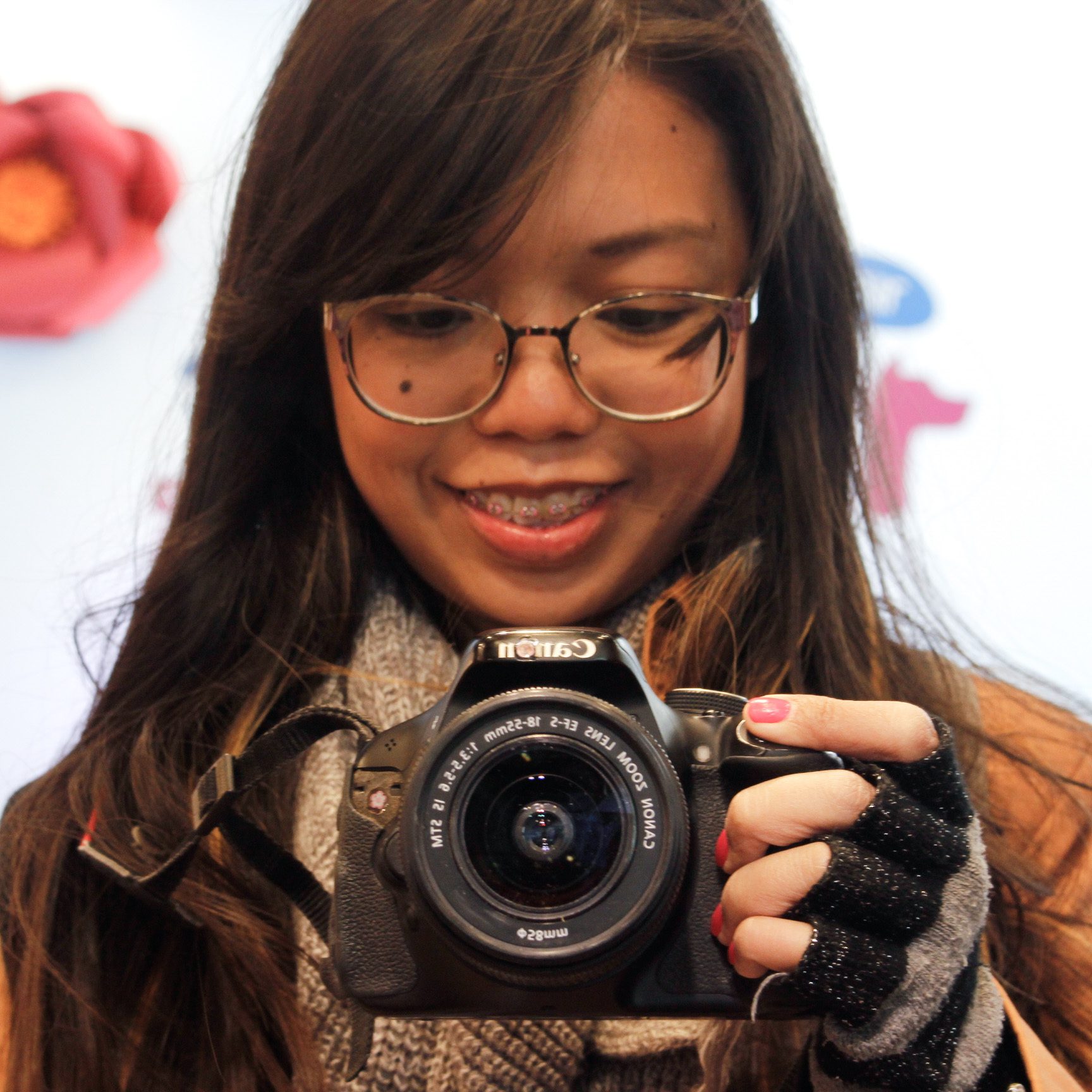 Hey, I'm Lyza! I once was a person who just imagined going to places "one day" but decided to pursue my dreams. My first travel abroad was in Japan, solo, last 2018, and fell in love with the journey since. I'm aiming to visit 10 countries before turning 30 and 2 new places in the Philippines every year. Besides traveling, I love organizing trips, photography, reading, and making new friends. Follow my adventures through my Instagram.