Productive Things You Can Do at Home During Community Quarantine
Since there are community quarantines in most areas of the Philippines, you can't get out of your house unless it's necessary. No gatherings, no classes, closed tourist spots; we have to be cooperative and stay to protect not only ourselves but also our loved ones. "Pero ang boring ng nasa-bahay lang!" Nope, that's not true! There many productive things you can do at home.
Let's look at the bright side! We can binge-watch our favorite movies, catch up with sleep, make our assignments ahead, clean the house, or bond with the family during this time. Ang dami-daming pwede gawin. If hindi nyo alam, I'll enumerate what you can do at home!
1. Netflix and Chill
Watch your favorite movies or catch-up with your favorite series on Netflix. There are thousands of movies and TV shows there, so you're going to have a lot of choices. A show that recently came back is Kingdom 2 (a South Korean Thriller), it's highly recommended. If you want more recommendations, read our list of Best Netflix Series to Watch that Would Make You Feel You're in Europe or Underrated Korean Drama Series on Netflix You Should Watch Now.
2. Clean your house
Sabi ni president "ikot-ikot muna kayo sa bahay," but what's more productive is cleaning your home! You can also do closet clean-up (kunin nyo lahat ng di na kailangan nyong mga damit or gamit) – after that, you could donate or sell your pre-loved items. Malinis pa bahay – iwas COVID + may pera or nakakatulong pa! It's like killing two birds in one stone.
3. Take a Virtual tour!
Who says you can't travel while at home? Many museums offer virtual tours so that you can see their collection in the comfort of your own houses! If you have VR glasses, I'd be so jealous of you because the views are gorgeous. Take a tour of the Natural Museum of Natural History, Louvre Museum, or the British Museum. You can also get street views tours of more than 3,000 views with Google Arts and Culture.
4. Play Mobile Games
There many free mobile games available in the App Store or Play Store. Plus, some mobile games (like Mobile Legends) allow you to play with your friends together in each of your houses (to avoid gatherings or have social distancing). Games like 1010, Candy Crush, Plants vs. Zombies are great for all ages, and strengthens your brain, too! Oh, and Pokemon Go is being very kind and had tweaks so that you won't leave home and enjoy playing inside.
Maybe you can also consider doing this professionally as an Online streamer so you can also earn money.
5. Read Books
It's now time to read the books you have bought but never started. Or you could reread your favorite books! You can also study ahead for your classes or exams. But in case you haven't bought a new one, there are free eBooks in Amazon and iBooks Store. And I leave you with a quote from Katrina Mayer, "A book is a magical thing that lets you travel to faraway places without ever leaving your chair."
6. Learn a New Skill or Recipe
Add more skills in your skillset or try a new recipe as you are spending a lot of time home. You can learn plenty of things from watching videos on Youtube or reading how-to guides. From painting to dancing to a new language – there are many new skills you can absorb from the internet. Check out our TEFL Certification for Filipinos in case you want to teach abroad or online. You could also monetize those skills in the future, too!
7. Pamper yourself
Stressed from work or school? It's now time to treat yourself at home! Catch some sleep (especially if you haven't had a full 8-hour sleep for years), meditate or do some yoga. You could also take care of yourself by putting facemasks, having a mani-pedi, or a spa day at home. After this, be a new refreshed you!
8. Make something
Do anything you want or make something you've put off for a long time. It may be your dream or vision board, a story you would want to write, or a treehouse. You've got a lot of time in your hands, so it's time to experiment and have fun. Who knows, you might get an innovative idea and it might lead to an excellent business!
9. Bond with your family
Nasa school si anak, nasa trabaho si tatay at nanay, may lakad si ate, kasama ng barkada si kuya pero dahil may community quarantine nasa bahay na ang lahat. Well, if it's a long time since you've been together, you might as well bond! You can Netflix and Chill together, clean the house, or play games. It's the perfect time to talk and strengthen the family!
10. Start a Vlog or TikTok
Enjoy good vibes by starting a Vlog or creating a TikTok account. There are many topics or subjects you can vlog about – if you are good at singing or dancing, you can do covers, or you can also show off your cooking skills. If wala, pwede kang mag-video diary e.g., "Day 1 – of community quarantine – Pinatiktok ko si Lola" and all of the fun stuff! If you have more than a thousand subscribers, you can also monetize your Vlog through ads! Extra cash!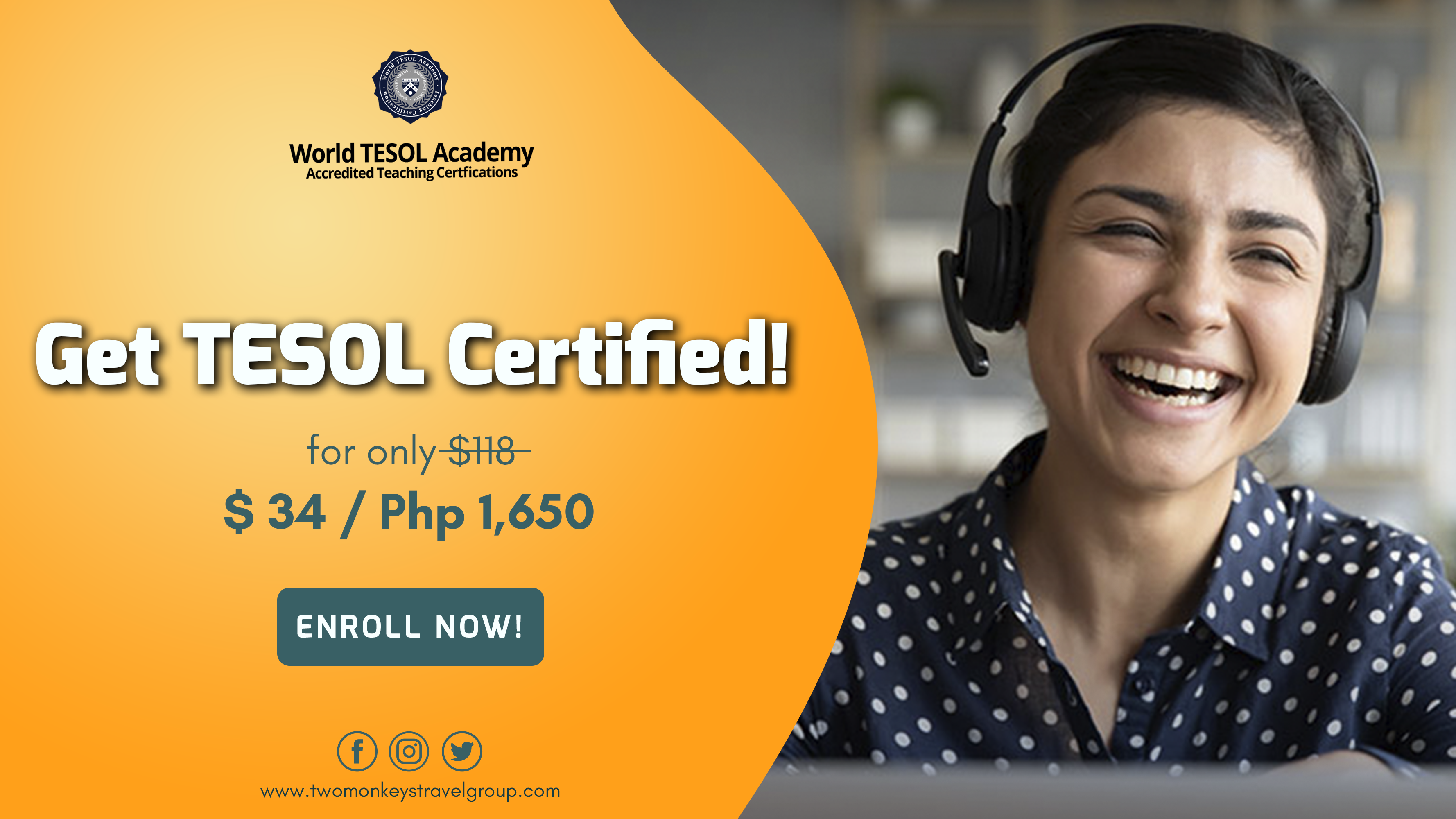 We have also partnered with World Tesol Academy to provide an 
online TESOL certification course
for the lowest price you will find anywhere – $34 USD! We recognised how badly affected many people around the world have been by the Covid / Coronavirus situation. So, we spent a lot of time discussing with this great company how they could come up with an affordable solution to help people afford the opportunities that an online TEFL / TESOL certification can bring.
Let's just think of the brighter side of things! Staying at home and avoiding unnecessary gatherings or travel will keep everyone safe. Be socially responsible, everyone, iwas muna sa gala-gala and hope you'll enjoy these things you can do at home!

Are you on Pinterest? Pin these!

About the Writer
Hey, I'm Lyza! I once was a person who just imagined going to places "one day" but decided to pursue my dreams. My first travel abroad was in Japan, solo, last 2018, and fell in love with the journey since. I'm aiming to visit 10 countries before turning 30 and 2 new places in the Philippines every year. Besides traveling, I love organizing trips, photography, reading, and making new friends. Follow my adventures through my Instagram.