Underrated Korean Drama Series on Netflix You Should Watch Now
In case you're stuck at home and there's nothing left to do, why don't you watch some of the underrated Korean drama series on Netflix?
We all know some of the most popular Korean Dramas that left us inspired and gave us the feeling of having butterflies in our stomach. Crash Landing on You, Descendants of the Sun, Strong Woman Do Bong Soon, and many more, all these good dramas can be found on Netflix. But have you considered watching some of the underrated Korean Drama Series that are also available on Netflix? If you don't have an idea about those, we created a list to be your reference.
When you're just staying at home and doing nothing, it might get boring. And because of that, watching some good series is highly recommended. 
With its different and exciting storylines, it is not surprising that a lot of people get easily hooked with Korean dramas. And with its popularity, it also invaded the famous streaming service Netflix. Having so many good dramas, it is sometimes difficult to choose what to watch. So sit back and relax as we tell you some of the underrated Korean drama series that you should watch now on Netflix while you chill at home.
1. Because This Is My First Life (2017)
This series revolves around two unmarried 30-ish individuals who started to live together as housemates. They both struggles financially and ended up getting married for financial convenience. Their story and relationship become complicated when they started to have feelings for each other. 
Starring:
Lee Min-Ki
Jung So-Min
No. of Episodes: 16
Why you should watch it?
This drama will give you a different perspective on marriage, relationships, and careers.
2. Chicago Typewriter (2017)
Chicago Typewriter is about three independence fighters that lived under the Japanese Occupation of Korea in the 1930s. The three of them got reincarnated in the present time; one as a bestselling writer who is in a slump, the other one as a ghostwriter, and the last one as a fan. The story of these three gets more exciting as it makes viewers wonder about the mystery of their relationship in the past and how important it is for them to help each other in the present.
Starring:
Yoo Ah-In
Im Soo-Jung
Go Kyung-Pyo
No. of episodes: 16
Why you should watch it?
If you want that deep, captivating and exciting drama to watch while you stay at home for a long time, this one is the answer.
3. Prison Playbook (2017)
A drama that tells the story about a popular baseball player who ends up a year in prison for saving his sister from a sexual assault. It revolves around his life behind bars, prisoners he meets and events that's going on inside the jail. 
Starring:
Park Hae-Soo
Jung Kyung-Ho
No. of episodes: 16
Why you should watch it?
This drama's black comedy style of entertainment will surely give you a satisfying experience and will make you hook in each and every episode. 
4. The Sound of Your Heart (2016)
The Sound of Your Heart is a comedy series based on a popular webtoon series of the same name. It follows the story of a cartoonist's hilarious adventures with his family and girlfriend (turned wife).
Starring:
Lee Kwang-Soo
Kim Dae-Myung
Jung So-Min
Kim Byeong-Ok
Kim Mi-Kyung
No. of episodes: 20
Why you should watch it?
With the drama's crazy and hilarious storyline, a lot of fans get addicted to watching it. So if you want that relaxing and 'chilling' experience while you stay at home, you know what you should watch.
5. Tunnel (2017)
'Tunnel' is a fantasy crime thriller drama series that revolves around an excellent detective who mysteriously disappeared in 1986 through a time portal while chasing a serial killer. It leads him to the present-day Seoul only to find out that the killer hasn't been caught yet even after 30 years. He then works with a detective and a professor in hopes to end the case and it would bring him back to where he came from. 
Starring:
Choi Jin-Hyuk
Yoon Hyun-Min
Lee Yoo-Young
No. of episodes: 16
Why you should watch it?
If you enjoy watching crime series and the one who gets excited about this type of genre, then watching 'Tunnel' is all worth it.
6. Mr. Sunshine (2018)
The series centers a young boy who was born into slavery and escapes to the United States during the 1871 Shinmiyangyo (U.S Expedition to Korea). Years later, he returned to Korea as a United States Marine Corps officer. He then falls in love with an aristocrat's daughter and uncovers a plot by foreign forces to colonize Korea. 
Starring:
Lee Byung-Hun
Kim Tae-Ri
Yoo Yeon-Seok
Kim Min-Jung
Byun Yo-Han
No. of episodes: 24
Why you should watch it?
The drama's cinematography, storytelling, and historical accuracy are things you should expect when you watch this. 
7. Stranger (2017)
'Stranger' tells the story of a man who had brain surgery when he was young that caused him to be an emotionless prosecutor at the present time. He then meets a warm-hearted detective and they decided to work together to uncover corruption that surrounds the prosecutor's office and to solve a serial murder case. 
Starring:
Choi Seung-Woo
Bae Doona
Lee Joon-Hyuk
Yoo Jae-Myung
Shin Hye-Sun
No. of episodes: 16
Why you should watch it?
The whole series will literally leave you guessing until the end. The plot and the actors' acting skills are worth watching.
8. Abyss (2019)
The story is about a beautiful lawyer and her friend, who is an unattractive but rich heir. The two of them both died but was given a chance at life by a magical object called the "Abyss". They were reincarnated in different bodies that depend on the appearance of the person's soul. They tried to figure out about their death while adjusting to their new bodies that were totally different from who they were before.
Starring:
Park Bo-Young
Anh Hyo-Seop
No. of episodes: 16
Why you should watch it?
This fantasy Korean drama would easily get you interested as the story gets more exciting, hilarious, and thrilling in each episode.
9. Something in the Rain (2018)
The drama is about a woman in her mid-30s who works as a district supervisor who's been dumped by men many times. Her best friend's younger brother, a man in his mid-20s  who works as an animator for video games then returned from abroad. The story revolves around how they fell in love with each other and their struggle to survive as their relationship is considered a 'taboo' in South Korea (older female and younger male relationship).
Starring:
Son Ye-Jin
Jung Hae-In
No. of episodes: 16
Why you should watch it?
The drama tells one of the most realistic love stories that could happen. It also discusses various taboos (not only dating taboo) in South Korea and the struggle people experiences in their everyday lives just to survive these.
10. Hello, My Twenties aka Age of Youth (2016)
This series follows the story of five girls in their twenties with different personalities, behavioral characteristics, likes, and dislikes. They come to live together in a house called "Belle Epoque". Their stories deal with their personal issues such as relationships with each other, dating, and various events including their part-time jobs, hopes, and dreams. 
Starring:
Han Ye-Ri
Han Seung-Yeon
Park Eun-Bin
Ryu Hwa-Young
Park Hye-Su
No. of episodes: 12
Why you should watch it?
The story and character development of each actress are top-notch. The drama will teach viewers the value of friendship and a slice-of-life story that is truly lovable.
11. Reply 1988 (2015)
One of the highest-rated Korean dramas of all time. Reply 1988 is a must-watch. It revolves around the story of 5 individuals who live in Ssangmun-dong, a small neighborhood in Seoul. The series tackles about their memories and struggles when all of them were 18 and 19 years old. The series starts from 1988, then covers 1989 and fast-forwards to 1994 and 1995.
Starring:
Lee Hye-Ri
Park Bo-Gum
Go Kyung-Pyo
Ryu Jun-Yeol
Lee Dong-Hwi
No. of episodes: 20+1 special episode
Why you should watch it?
This drama was able to perfectly show the real value of adult friendships. It also gives the feeling of nostalgia as it brings back the viewers (especially those in their 20s and 30s) to their childhood memories between the periods of the 1980s and 1990s.
12. Reply 1997 (2012)
Another drama from the "Reply Series". Reply 1997 is set in the 1990s where a highschool girl and her 5 school friends idolize the popular boy band H.O.T. In the present time, she's 33 years old and she and her friends are reminiscing their high school memories as their reunion is coming.
Starring:
Jung Eun-JI
Seo In-Guk
Hoya
Eun Ji-Won
Shin So-Yul
Lee Si-Eon
No. of episodes: 16
Why you should watch it?
All the fangirls out there can relate to this drama! It shows the life, struggles, and relatable situations teenagers often experience.
13. The King 2 Hearts (2012)
The story is set in the present day where South Korea is governed under a constitutional monarchy. The series revolves around the present Prince from South Korea and a Special Force Instructor from North Korea who ends up being husband and wife because of an arranged marriage.
Starring:
Lee Seung-Gi
Ha Ji-Won
No. of episodes: 20
Why you should watch it?
With the drama's interesting plot and flow of the story, viewers would definitely get hooked to each and every episode.
14. Oh My Venus (2015)
Oh My Venus tells the story of a personal trainer for Hollywood stars and a 33-years-old lawyer who used to be beautiful and fit struggles to support her family and became overweight and not so attractive. After getting dumped by her boyfriend, she then tries to convince him to help her lose weight.
Starring:
Seo Ji-Sub
Shin Min-Ah
No. of episodes: 16
Why you should watch it?
The series is a mixture of romance, comedy, drama, and fitness. The main actors' chemistry is insane and all of them were able to showcase their role perfectly.
These Korean drama series on Netflix are just recommendations. If you've seen any of these, share with us your opinion!

Are you on Pinterest? Pin these!

About the Writer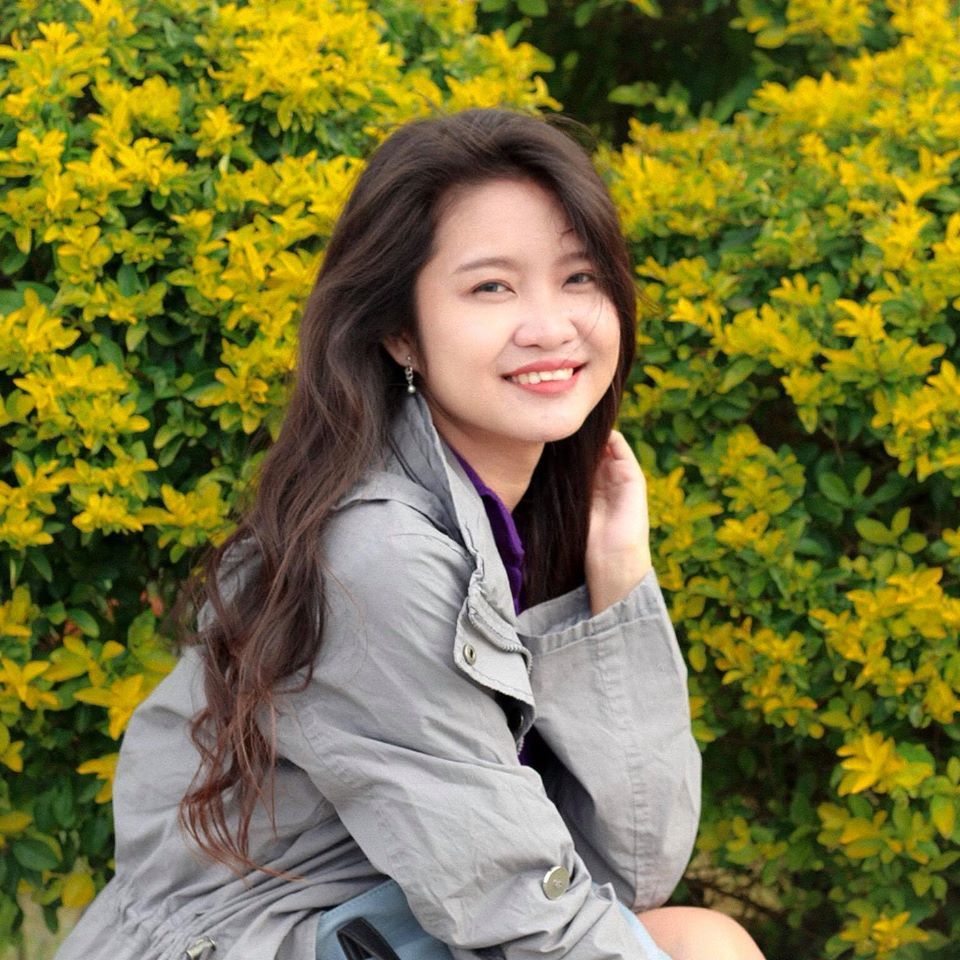 Hi there! I'm Fatima. My first major travel was in 2016 in the beautiful city of Cebu. After that, I got interested in traveling. Now I enjoy learning languages and other country's cultures. My goal is to visit at least one country each year and to share my experiences with other people through writing or blogging. Witness my journey by following me on Instagram.