15 Best Things To Do in Lake Garda, Italy [With Suggested Day Trips]
Are you planning to travel to Lake Garda, Italy soon? Read our tips below on the things to do in Lake Garda with suggested tours!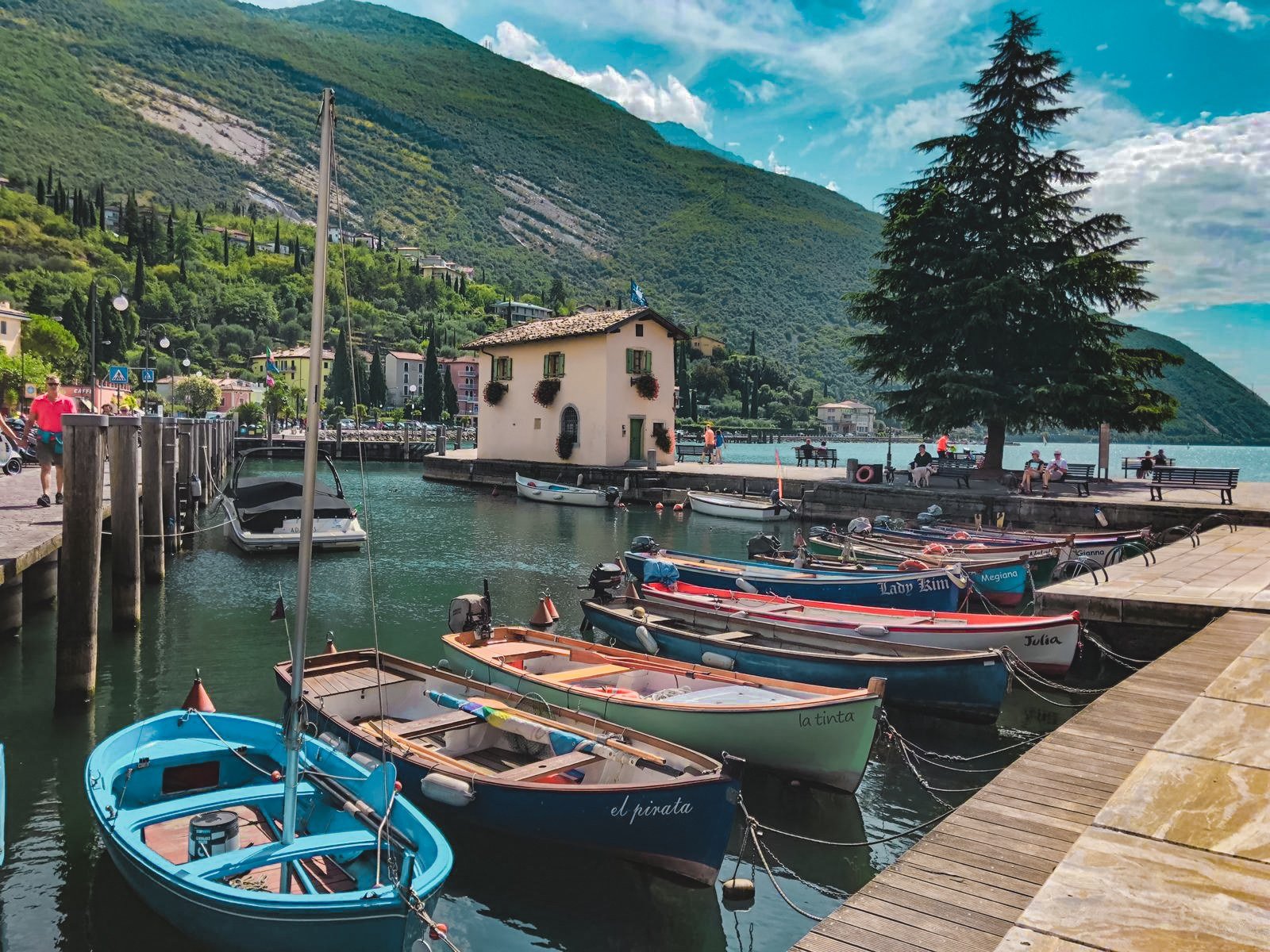 Lake Garda is Italy's largest fresh-water lake situated in the Northern part of the country. Its clear blue turquoise water is a holiday beach destination for many. The exciting view is a dream for any water sports enthusiast. Lake Garda has charming towns and villages lining its fine shores with a stunning view of the Alps. 
Activities and adventures are endless in Lake Garda. Windsurfing, parasailing,rock-climbing, and hiking is available to keep your adrenaline running!
Best Things to do in Lake Garda, Italy
1. Gardaland Park
View this post on Instagram
The place for children and young at heart. Gardaland is an amusement park with thrilling rides and adventures. This theme park has something for everyone, with the Gardaland Park and Gardaland Sea-Life, you will surely enjoy your visit or stay here.
Suggested Tour: Gardaland Amusement Park: Skip-the-Line Ticket
2. Vittoriale degli italiani
View this post on Instagram
The Vittoriale degli italiani translates as The shrine of Italian victories is a hillside estate in the town of Gardone Riviera overlooking the Garda lake. Memorabilia of the late Gabriele D'Annunzio can be found inside the old house and garden. It is an interesting place to discover the history of the Italian writer and hero.
3. Scaligero Castle
This well-preserved fortress is located in the center of Sirmione. View from the top of the tower is spectacularly worth witnessing. The formidable construction is what makes this castle original and very fairytale-like. It will make you feel like you're a person from a storybook with its medieval drawback bridge. 
Suggested Tour: Castles of Lake Garda Motorboat Tour
4. Monte Baldo
Situated in the provinces of Trento and Verona, Monte Baldo is a mountain range in the Italian Alps. This popular alpine attraction screams of adventures. With its hiking trails and cable car rides, the panoramic view from above will give you butterflies in your stomach.
Suggested Tour: E-Bike Tour: a ride cross Monte Baldo.
5. Parco Natura Viva
This massive piece of land is a safari park and zoo. An exemptuous experience in this animal kingdom would be the perfect weekend getaway either solo or with family. There are spaces for picnics and even restaurants, bars and playgrounds for kids. 
6. Isola del Garda
Isola del Garda is the biggest island in Lake Garda. In the past, it has been used as a Roman burial ground, pirate lair, and a residential villa. Today, it features parks and gardens and is dominated by the Venetian neogothic Villa Borghese Cavazza. 
Suggested Tour: Lake Garda 4-Hour guided Boat Cruise to Isola del Garda and visit Salò
7. Movieland Studios
View this post on Instagram
Movieland Studios is an Italian family-friendly amusement park dedicated to the world of movies.  Unique attractions & entertainment for all ages. Tours and guides are available too.
8. Grotte di Catullo
Grotte di Catullo is a peninsula between Peschiera del Garda and Desenzano del Garda. It measures over 4 acres of excavations with a nice, small museum displaying various items that'll help you learn everything about the Grotto. It is a great opportunity to see ancient ruins from Roman times, plus the views are also stunning, you'll have a lot of opportunities to take amazing photos.
9. Strada della Forra
View this post on Instagram
This road is not for the faint of heart or legs. The danger and adventure will surely pump some adrenaline throughout your body.  Strada della Forra popular for its steep narrow road with mountain tunnels that has an excellent view of the lake. 
Suggested Tour: Harley-Davidson Motorcycle Self-Guided Tour
10. Chiesa di San Pietro in Mavino
View this post on Instagram
Sirmione's oldest church is located on top of a hill overlooking the entire lake. It is built over a pre-existing temple and a recent bell tower in the 14th century. The church is small and simple but magnificent. There are fascinating vivid frescoes inside at the top, lies a war memorial of Italian soldiers back at the history World wars. 
11. Cantina Zeni e Museo del Vino
View this post on Instagram
Italy is known for its well-produced wines. This wine museum is located on the first hill beside the city center of Bardolino. It features different types of machinery that are used in the past showcasing the process & history of winemaking, they even let visitors taste their wines for free.
12. Castello di Desenzano
View this post on Instagram
The Castle of Desenzano was first built before the year 1000 in defense of the barbarian invasions. It is an attractive old castle, just a short distance from the center. It also offers a splendid view of the lake. 
13. Heller Garden
View this post on Instagram
A small but interesting botanical garden packed full of different varieties of plants and sculptures. It is a quiet and beautiful place with ponds and turtles. 
14. Aquardens: Le Terme di Verona
Aquardens is a thermal park in Pescsntina, Italy. There are of pools and lagoons, caves and waterfalls where pure hot water rich in salt, bromine and iodine spurts out at 47°C from a hot spring found at 130m underground. It is a place for relaxing and detoxifying. 
15. Parco delle Cascate
View this post on Instagram
Give yourself a break and enjoy the surrounding nature and culture in a magic atmosphere in this waterfall park, a perfect place for an excursion with large caves and pounding waterfall. This destination is for all ages so its perfect for a family gathering or solo traveling. 
How to go to Lake, Garda from the UK
Via easyJet : (one way)
*From LTN London Luton to VCE Venice Marco Polo
Ticket Price: $51
*Prices are subject to change. 

Are you on Pinterest? Pin these!