How to Teach English in Latin America – Teach and Travel in Central & South America
Teach English in Latin America! Latin America is comprised of countries where there are strong Spanish, Portuguese or French influences. It includes Mexico and those of Central America. This culture is known for its passion, energetic dances, and romantic literature. Latin America is a very exciting place to be an English teacher!
Learn more about teaching English abroad, read our article about the introduction to teaching English.
We have also partnered with Let's TEFL to offer accredited 120-hour TEFL courses with a 60% discount. Just use our exclusive promo code – TWOMONKEYS. Let's TEFL courses include free certificate shipping!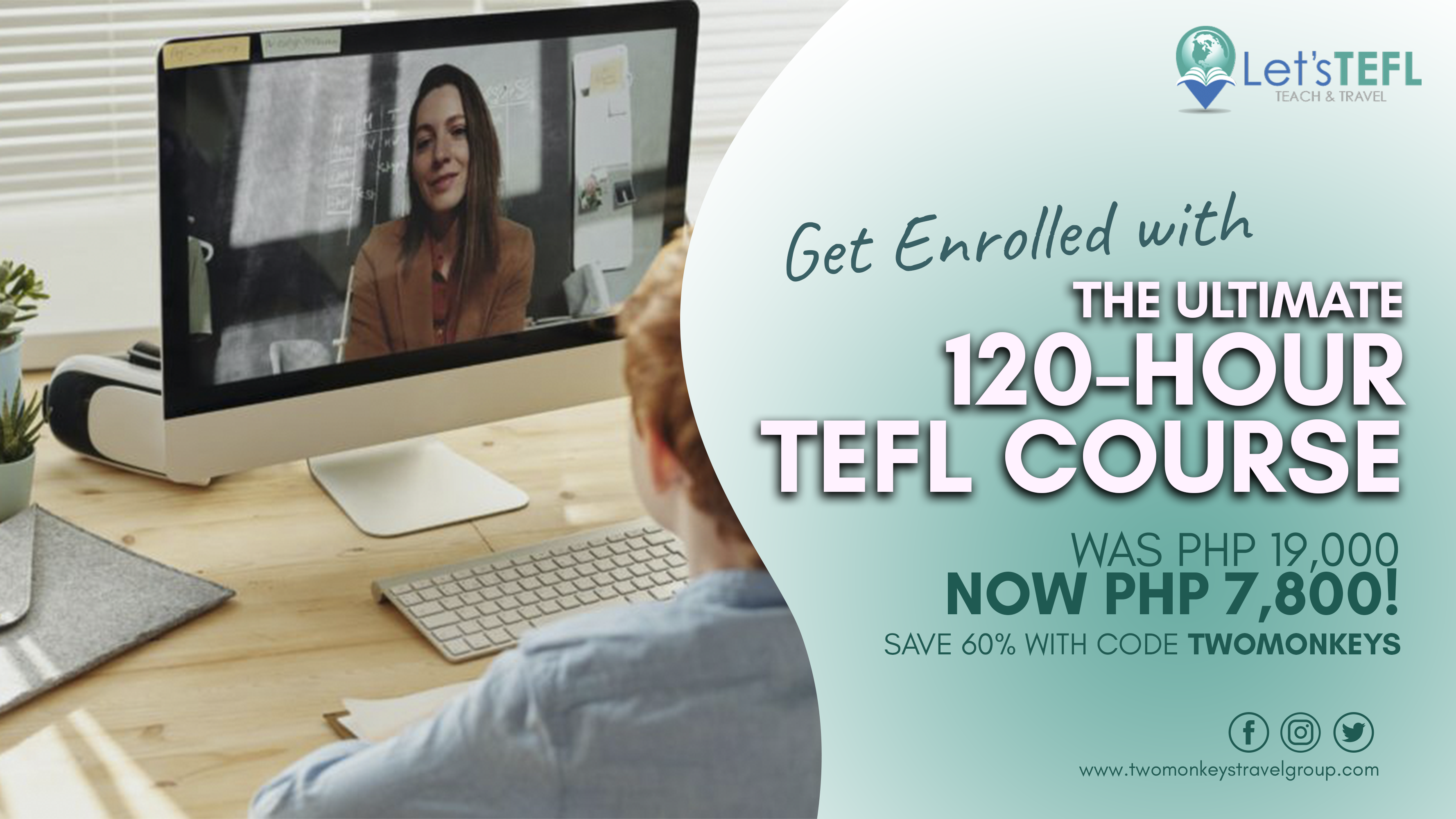 Cost of Living for English Teachers in Latin America
Bolivia, Colombia, Ecuador, And Peru have the lowest cost of living, while the more expensive are Argentina, Chile, Brazil, and Uruguay. Brazil can cost living expenses of an average of $900 a month.
Peru – the average cost of living in Peru's capital Lima is $900 – $1000.
Chile – $800 a month for a condo.
Pros of Teaching English in Latin America
Beautiful natural scenery 

Tourist spots abound

Perfect for adventure trips

Low cost of living

Affordable health care

Fresh vegetables and fruits never go out of season.
Cons of being an English Teacher in Latin America
Teacher's salary is lower than any of the more popular countries for teaching English.

Poor infrastructure
How to English Teacher Jobs in Latin America
Latin America may not be one of the highest-paying regions for English teachers compared to China, Korea, and Japan, but its beautiful landscapes, amazing historical sites that are perfect spots for adventure are enough for any backpacker teacher to set his sights on the countries of Latin America. Here's how you can teach in Latin America, according to WriteMyEssay:
1. Location, Location, Location
First, figure out where in Latin America you want to teach English. Note that the usual starting points are Brazil, Peru, Panama, Colombia, Chile, Argentina, Ecuador, and Costa Rica, all beautiful travel destinations with job opportunities to sustain your travels.
2. Research
Research the visa types for the chosen country. For most countries in  Latin America, a tourist visa is enough if volunteering. This will be valid for 3 to 6 months until you renew it by simply going out and visiting nearby countries, and reentering the country, which can be done in a day.
Tips: Start with Brazil, where renewing a tourist visa is more difficult. Stay here for 90 to 180 days then proceed to the next country.
Ecuador

–

Secure a job assignment first so you can have a special cultural exchange visa.

Mexico

–

Volunteer teaching is the best option here. It might be more difficult to secure a legal working visa for foreigners since the country revised its work permit process.
3. Private Tutoring
Boost income by becoming private English tutors, or teaching English at private language institutes where hiring is all year round. But if you are planning to teach in a university, or in a school for children then you must take note of each country's hiring season.
Chile

–

The hiring season starts at the end of February or the first week of March.

Costa Rica

–

The peak season is in January.

Peru

–

January, February, or September, October is the peak season.
4. TEFL Certification
Getting certified will let you teach English anywhere in Latin America. Certainly these certifications( TESOL,TEFL,CELTA).
5. Learn the l.local Language
Learn some Spanish or Portuguese. You don't have to be fluent, but it is an advantage in job-hunting.
6. You can apply to jobs in Latin America online, like Craiglist, but most experienced teachers will tell you it's better to apply in person, while you're already in the country. There are more opportunities for upfront interviews than if you just apply from your home country. It's better to hire someone who's readily available than someone who still has to leave his home country.
7. Join TEFL Programs
Colombia's TEC Program or Chile's English Open Doors are examples of government-sponsored programs that you might want to consider. This is a short-term job, from 3 to 6 months term, for those with some teaching experience and certificate to teach for Colombia's program. These programs provide for your housing and living allowances.
Where to Teach English in Latin America
Argentina
As a  teacher,  you can apply to language schools or teach private lessons at the same time enjoy natural tourist spots and the bustling city of Buenos Aires. If you're backpacking in beautiful Argentina, you can still teach without prior teaching experience as long as you have prior TEFL/TESOL/CELTA certification.
Brazil
If you want to spend time in an energetic, vibrant culture, you can teach in Brazil. The culture's diversity in culture is a mix of African, Asian, and European influences and this is also apparent in their colorful history, traditions, and dishes. Brazil has one of the most popular nightlife known all over the world.  If you're an adventure seeker and nature lover, Brazil has paradise beaches and awesome mountain ranges to feast your eyes on.
Ecuador
A more popular destination for volunteering than paid teaching jobs.  Ecuador is blessed with mountains, jungle, and the Galapagos Islands just a short flight away – a beautiful destination in need of English teachers who love adventure.
In Ecuador, you'll get paid $5-$7 an hour as a backpacker teacher who's in there for a short stint so you can explore the place. You can live on $400 -$600 a month.
If you need to stay longer and want higher pay as an English teacher in South America,  make sure you have the requirements needed for an English teacher to teach in an international school or public school, that is, a degree and a teaching experience. A TEFL certificate will also give you an edge over other applicants.  It means that you are serious about your job, and getting certified means you are a true professional concerned with honing your teaching skills.
Requirements of TEFL English Teachers in Latin America
As a backpacker teacher looking for short-term teaching jobs while traveling,  a TEFL certification can assure you of teaching jobs in language schools as well as enable you to hold private classes or provide private tutorship.
However, if you're looking for long-term English teaching jobs, South America's public, private and international schools can offer a contract if you have a degree, have 2 to 3 years of teaching experience, and a TEFL certificate.
How to Process Visas for Latin America
For English teachers hired by international and public schools and other large companies, your employers usually process your work visa with your employment contract.
A tourist visa is valid for 3 to 6 months (90 to 180 days), Some process a tourist visa to travel and teach in language schools and move on to other countries in South America once their tourist visa expires. This is great for backpacker teachers who want to sustain their travel by teaching English through private lessons and small classes.  Most people start out in Brazil then move to other countries. This is a common practice among teacher backpackers, and for those who want to stay longer in one country, they have to leave and re-enter to renew their tourist visas.
If you are a Filipino, you can travel to six of the twelve countries of South America visa-free. These countries are Bolivia and Brazil.
Colombia, Ecuador, Paraguay, and Peru. The rest – Argentina, Chile, Colombia, Falkland Islands, French Guiana, and Guyana do require visas and it is best to go to their embassies in your home country to know how to process your visa to these countries.
Latin America: Lifestyles, Customs, Do's and Don'ts
Here's an overview of some of the customs of noted countries in Latin America:
Peru Do's and Don'ts
Peru is known for its ancient culture, ethnic diversity, and rugged, striking geography. Peruvian culture is imbibed with Spanish, Amerindian, Asian, European and African ethnic cultures and customs.
Don't call someone over with an upward curled first finger, it's an insult for them.

Remember to not take a picture of someone without permission.

Don't drink tap water.

Do remember to bring tissue, public restrooms don't have them.

Shake hands and kiss them once on the cheek for the greeting (for men and women)

Get immunized for typhoid fever, malaria, and yellow fever

Be respectful to locals and nature.

Keep photocopies of important documents. The crime rate is high.
Chile Do's and Don'ts
Chile is one of the most beautiful countries with a rich cultural heritage. Dominantly Spanish in culture, the majority speak the Spanish language and practice the Roman Catholic religion. Theirs is a culture more formal than their neighboring countries. The people are a mix of indigenous tribes and Spanish, usually well-educated.
Do talk or ask about their family, friends, work, as they would ask you the same personal questions. Don't be offended by personal questions.

Give gifts especially to children when visiting a Chilean home.

As much as possible, avoid saying "no" and try a workaround.

Do NOT take pictures of Native American people or other indigenous groups without asking for permission.

Please remember not to yawn in public, cover your yawns with your hand if you have to.

Do not sit until you're told where to sit, wait for the hostess to give a go signal to eat, and wait for the toast before drinking.

Do not make a fist and slap it against another hand, or hold the hand as if you're holding a ball, it is considered rude.

Try to learn a little Spanish, as most Chileans do not speak English.

Dress neatly and conservatively, as most Chileans dress conservatively.

Keep both hands on the table, finish everything on your plate, and avoid second helpings.

Tip 10 to 20 % in restaurants and bars.
Colombia Do's and Don'ts
Profuse with the natural beauty of beaches, coastal lands, mountains, riverbanks, museums, zoos, and botanical gardens, Colombia never failed to amaze travelers around the world. People are easygoing and friendly, influenced predominantly by Spanish culture.
Do not wear expensive jewelry. The crime rate has lowered over the years, but still prevalent. Place your wallet inside your bag, and your bag close to your body. Don't carry a lot of cash to avoid tempting the thieves.

Do not use fingers to indicate length, use your arm instead.

Drugs are a sensitive issue, the country has been suffering from a drug problem, avoid talking about them or if they do talk about it, never make a joke about it.

Watch out for authorized money exchanger stores, count all your money

There are fake taxis, look out for licensed, valid ones.

Don't talk about homosexuality, it is still not socially accepted.
Argentina Do's and Don'ts
Argentina, the Land of Silver, is a cultural mix of Spanish, Italian, and French. Buenos Aires, it is the capital city, is one of the most elegant, albeit busiest cities in the world. People are laid back, and follow customs and traditions that are influenced by the culture of other countries that shaped Argentina.
Do not make an "ok" sign or "thumbs up" sign, which are considered vulgar.

Don't eat on the street or on public transportation.

The party starts at 11:30 pm at the best bars in the world in Buenos Aires. Don't go before that time.

Don't be on time for someone's party, it's considered rude. Be late for an hour or two after the appointed time.

Don't pour wine for others. Wine-pouring is a ritual for Argentina. Let them pour wine for others.

Don't discuss politics or religion.

Don't yawn in public, or at least cover yawns with your hands.

Do expect a kiss on the cheek as a form of greeting.

Dress conservatively. Argentinian people are fashion conscious, never wear flip-flops.

Brings gifts to your hosts.
Brazil Do's and Don'ts
Brazil always brings images of carnival and revelry, but it also boasts of great forests, awesome beaches, warm, friendly people, and a wide diversity and mixture of culture and races. It is also often the top choice of most travelers as a great travel destination.
Don't carry a lot of cash and display jewelry in public. The crime rate is high and pickpockets are commonplace.

Don't leave a drink unattended at bars.

Don't wander to the beach by yourself, avoid dark and isolated places when you're alone and pretend not to be lost when you are. Always keep a map with you.

Keep purses close to your body.

Don't take public transportation and always take a metered taxi.

Do bring insect repellent.

Drink only bottled water.
Start a new journey and teach English in Latin America! But first, get a TEFL certification online. We have partnered with Let's TEFL to offer accredited 120-hour TEFL courses with a 60% discount. Just use our exclusive promo code – TWOMONKEYS. Let's TEFL courses include free certificate shipping!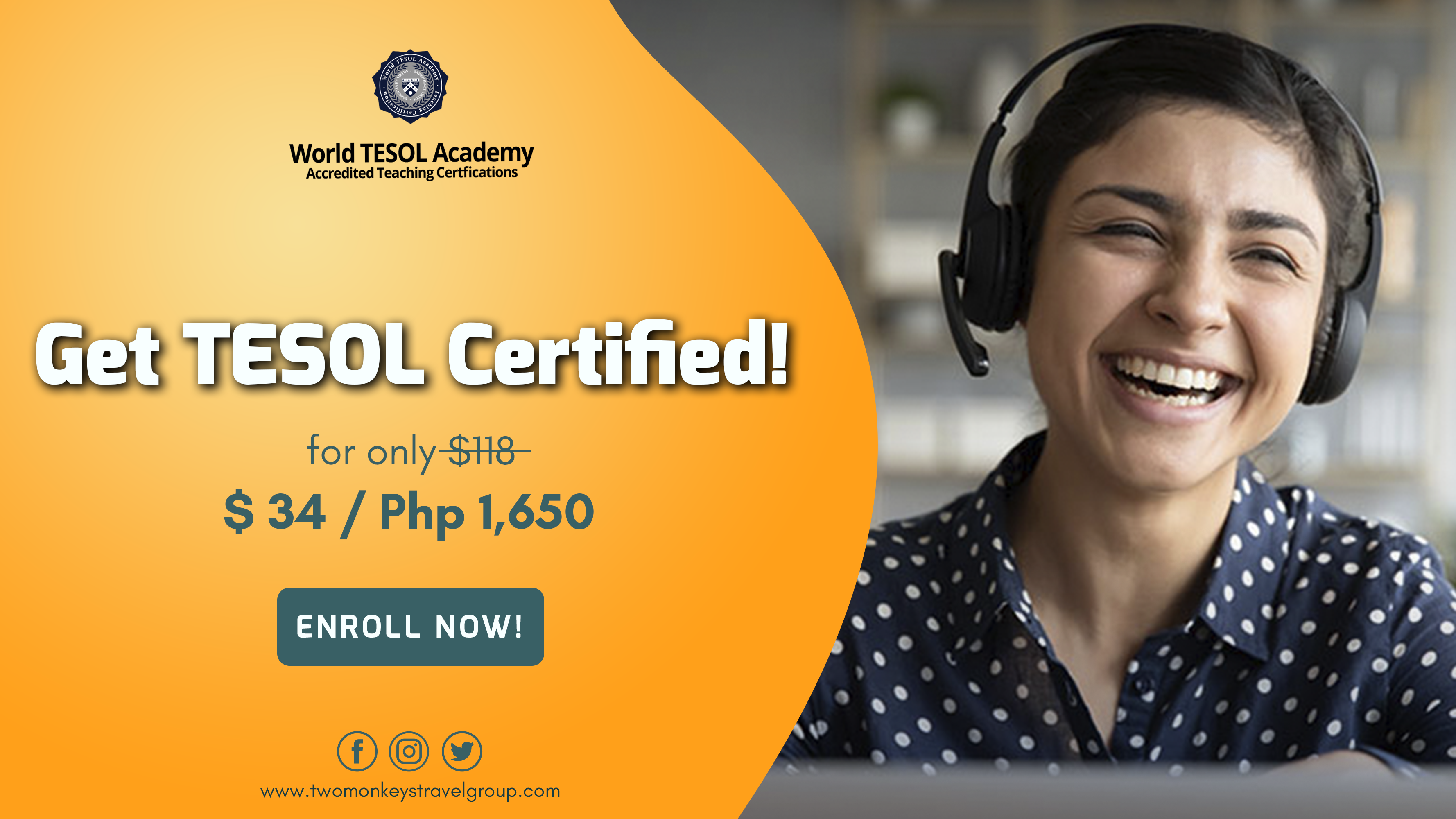 We have also partnered with World Tesol Academy to provide an 
online TESOL certification course
for the lowest price you will find anywhere – $34 USD! We recognised how badly affected many people around the world have been by the Covid / Coronavirus situation. So, we spent a lot of time discussing with this great company how they could come up with an affordable solution to help people afford the opportunities that an online TEFL / TESOL certification can bring.

Are you on Pinterest? Pin these!