How to Get a North Korea Tourist Visa for British Citizens
Do you know how people get more drawn into things or people with this air of mystery around them? This might be one of the reasons more and more people get interested in traveling to North Korea, despite what the reports about this East Asian nation say. If you are a UK Passport Holder, here's a guide on how to get a North Korea Tourist Visa for British Citizens.
We probably know the Korean peninsula as one, if not, the only divided nation in Asia and the whole world. Since the end of the Korean War in 1953, the nation has since been split into North and South, with the former becoming under communist leadership and the latter being a democratic one.
Over the years, its southern counterpart has probably turned into one of the most visited countries in Asia, thanks to its booming Hallyu wave which is taking the world by storm. With this, there are already tons of information available online on places to visit, the process of applying for a visa, and almost anything you need to know to get there.
Now, what about North Korea? What do you have to know about it? Where should you go? And more importantly, how will you go, especially if you're someone with a UK passport. Well, let me go ahead and discuss just that.
Quick Facts about North Korea Tourist Visa
One surprising fact about this reclusive nation is that despite its sudden boom in the tourism sector after the recent North-South summit, it's technically already been open to visitors wanting to know more about the country since 1953. 
With that being said, it's not difficult to get a visa to North Korea, contrary to popular belief. 
Validity: 6 months
Entry: Single
How to Apply: Through Government-recognized Tour Agency
Processing Time: 4 – 6 weeks
Nearest Embassy:
Embassy of North Korea, London
73 Gunnersbury Ave, London W5 4LP, UK
Phone: +44 20 8992 4965
Office Hours: Mondays to Fridays from 9 AM to 12:30 PM, 2 PM to 5 PM
Additional Note:
But that is unless you are a US citizen, a South Korean citizen, or a journalist (you have to honestly let them know if you are one because there's a different process for this). 
Documents Required for a North Korea Tourist Visa
Visa Application Form – Here's a sample

Scanned copy of your passport

Passport-sized photos

Visa Fee – The cost of the visa application varies from one travel agency to another, but typically ranges between €40-60 (around £37-55.)
Step-By-Step Process for Applying for a North Korea Tourist Visa
STEP 1. Find a government-recognized tour agency to help you fix your application.
To begin your submission of documents, you must first find a North Korean government-recognized tourist agency to help you with this. North Korea's process is entirely different from others in the sense that agencies are aiming to help you provide an existing travel application which is a requirement for you to even submit a visa application.
Keep in mind that it's very important to have a travel agency fix your North Korean tour for you. You cannot just show up at the nearest embassy saying you need a visa as you'll be staying (let's say, for a week) and most of all, you cannot travel within North Korea alone. It's ideal that you contact a tour agency and submit your application at least a month before your intended departure.
You will find several websites such as Lupine Travel, Koryo Tours, The Young Pioneers, Uri Tours, Pyongyang Travel, and Regent Holidays offering various North Korean tours. Their services already include the visa assistance for a fee on top of the actual cost of your tour.
STEP 2. Submit your application together with the proper documents.
Once you've already booked a tour with them, they will send you an application form with clear instructions on how to answer them. Here's how the application form from Pyongyang Travel looks like.
After filling out the two copies of this form, you may turn them over to your chosen tour agency along with the rest of the requirements which are a scanned copy of your passport and passport-sized photos. Most of these agencies won't ask for you to give them your actual passport as the visa is printed on a separate document unlike in most countries.
STEP 3: Get your North Korea Tourist Visa from your specified location.
You'll then be given the option to choose where you want to get your visa from the embassy near you or from Beijing, where most tourists enter North Korea from. 
There have been some accounts of people being interviewed by the nearest North Korean embassy before their visas are granted (this probably applies to those who choose to pick their visa up from the said embassy). According to them, these are mainly just to verify some information about you and are often relaxed and friendly. In case this happens, just make sure to answer them truthfully as they're not out there to make your visa application difficult, but only to check the personal details you provided them.
Your tour agency will eventually let you know when your visa is approved and it will eventually be delivered to you through your chosen method. North Korean visas are valid for 6 months from the day it was issued.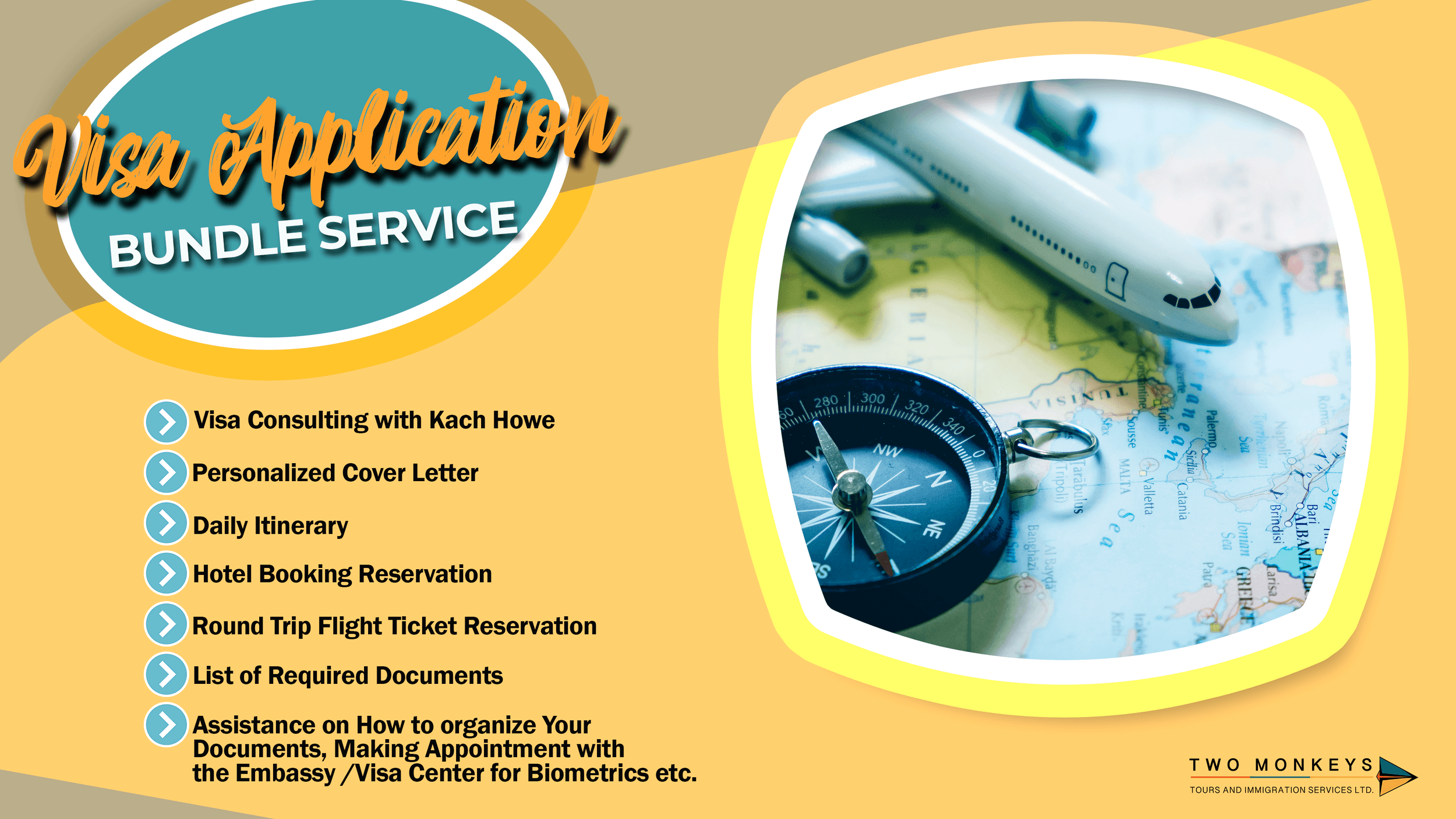 Quick Facts About North Korea
Capital: Pyeongyang
Country Code: +850
Languages Spoken: Korean
Going to China
Now, since most of the tourists that visit North Korea come from Beijing, you might be wondering if you need a Chinese Visa for transit and if the tour agency also covers this.
Since 2013, there has been an agreement between the UK and Chinese governments which allows British citizens to transit through Beijing and Shanghai for a considerable amount of time without a visa. And as of the moment, UK passport holders can enter China through Beijing and spend 144 hours (6 days) without a visa. Please note that it's still important that you coordinate with your tour guide, airline going to China as well as your local Chinese Embassy if you are eligible for this and what documents they will require from you before boarding the plane and upon arrival to China.
Here are the details of the Chinese Visa Application Center in the UK
Tel: 020-77767888
Fax: 020-77106001
E-mail: [email protected]
Homepage: visaforchina.org
In case you will be staying for longer than 144 hours in China, you will need to apply for a Chinese Tourist Visa. Unfortunately, this might not be covered by your agency to North Korea anymore, but most of them will be happy to provide an invitation letter as a supporting document for your Chinese visa application.
Going to North Korea
This might be a common fact already, but there are no direct flights from the UK or most countries in the world to North Korea. Your best bet is via a connecting flight or train ride arranged by your agency from either Russia or China. Most agencies choose Beijing as their meeting or departure point to Pyongyang.
Online reviews from people who've already been to North Korea say it's still much more convenient to get to the country by boarding a flight as opposed to getting on board a train. But that is unless you're also up for around 24 hours worth of sight-seeing around China.
Juche Travel Services has provided this schedule of train rides and flights just to give you an idea by how long these rides usually take. Only 3 airlines are flying to and from North Korea namely MIAT Airlines (Mongolia), Air China, and Air Koryo (North Korea's national airline). Since most agencies depart from Beijing, you will most likely be on board an Air China or an Air Koryo flight en route to Pyongyang.
Since you'll be heading to North Korea on a pre-planned tour, you'll be sure to get a glimpse of all the best the country has to offer.
When to Visit North Korea
It's best to visit during spring or autumn when the temperatures are milder and the skies are clearer. Winters in North Korea are often cold and sunny while summers are humid and tend to have the most rainfall. 
What to See and Do in North Korea
Probably one of the most fascinating sights in the country and even in the whole world is the Mass Games– the largest human performance in the world which is held within the largest stadium in the world. It is one of the only two festivals you're allowed to witness as a foreigner (together with the Spring Dragon Boat Festival). You'll get to see for yourself the perfectly synchronized and choreographed movements of the highly-trained North Korean performers.
You must also not miss going on a trip to Mount Paektu which the country considers as the heart of the Korean Revolution. It's also considered as a sacred mountain by the locals which they believe to be one of the "spirited" mountains, along with Jiri and Halla mountains.
Of course, no North Korean trip will be complete without visiting the Kumsusan Palace of the Sun, the mausoleum complex where President Kim Il Sung and General Kim Jong Il were laid to rest. It is also an extremely important place for North Koreans so visitors must show their respect when visiting.
Safety in North Korea
Now, most of you might ask, is it safe to travel to North Korea? The answer is yes! North Korea is strict with their laws, so it's probably one of the safest places where you can visit, as long as you don't break any of them.
You might also be wondering if it's still necessary to purchase travel insurance when getting there. According to some agencies, they require all their travelers to get one before they leave and are offering help in obtaining these as well.
North Koreans are also very friendly and accommodating once you get to know them without judging their beliefs and ideologies.
Rules in North Korea
Your agency will provide to you in detail all the rules that you must adhere to before you leave for North Korea so you're aware of them as well as the consequences of going against them.
One practice that you must respect when visiting the country is the act of bowing down or laying flowers on one or two occasions in front of Kim Il Sung when visiting important places or monuments. It is a criminal offense to show disrespect to North Korea's leaders.
According to accounts of past travelers, you will be accompanied by a local guide (apart from the tour guide you booked) from the moment you step into Pyongyang's soil up until you leave. They will be the ones to accompany you to where you will be going and will let you know what are the dos and don'ts around their country. You are not allowed to wander around without them so if, in any case, something within the country piqued your interest, always consult with them first before doing anything.
One of the things you must consult with them is taboo places or subjects when taking pictures. Yes, you read that right! You are allowed to take pictures within North Korea, however, some lenses might not be allowed within the country. Remember to check in with your agency first in case you have doubts about the size of your camera lenses.
Other than the places/ people considered as a no-no when it comes to picking photo subjects, you are more than welcome to snap your heart away!
With cameras being allowed within the DPRK, it's also safe to say that laptops, tablets, e-readers, and mobile phones can now also be used. 
Contrary to what the outdated news around the internet are saying, yes, you can bring your mobile phone within the country, take pictures with it, and even access Google through data. You just need to purchase a local sim card and you're good to go!
Just make sure that upon your arrival, you don't have any of these prohibited items in your phone or any of your things:
religious materials

pornographic materials

anti-DPRK websites/photos/anything

South Korean websites

political materials
Money in North Korea
When getting around North Korea, you may be able to purchase things using Euros and even US Dollars in some places. However, the Chinese Yuan is the most advisable currency to use as it's easier to get change for it. North Korean won may be purchased, but is usually used by the locals and is prohibited from being brought outside the country.
I hope you find this guide on how to get a North Korea Tourist Visa for British Citizens helpful. As much as it is a mysterious country, there's no denying that North Korea has its own story to tell that's worth discovering at least once in your life. And as long as you'll let your assumptions and conceptions about this country go out the window as soon as you step foot in their lands, you'll most probably have a good and amazing time!

Are you on Pinterest? Pin these!