10 Best Things To Do in Kobe, Japan [with Suggested Tours]
Are you planning to travel to Kobe, Japan, soon? Read our tips below on the things to do in Kobe with suggested tours.
Kobe – not Bryant, the person, but Kobe, the city, is located west of Osaka in Japan. It is a port city and the capital of Hyogo Prefecture. Compared to other parts of Japan, this place is quite exotic and charming. So when you come to the country, don't miss this!
Japan is planning to introduce online visas in the near future. If you are planning to travel to Japan, be sure to check Japan's online visa requirements in advance.
List of things to do in Kobe, Japan
Getting There: Walk from Sannomiya Station
Ikuta Shrine is a Shinto Shrine founded in 201, making it one of the country's oldest shrines. With a serene charm and history, you should not miss this when going to Kobe. It's stunning, especially in the spring season, when the flowers bloom. All year-round, from 7:00, AM to 5:00 PM; it is open.
Suggested Tour: Full Day in Kobe with a Local 
When in this part of the country, you should not miss eating the renowned Kobe Beef. It's made from Wagyu (beef cattle) with strict standards to be called as such. It's quite expensive as the beef is of high quality and only a few thousand qualify per year. Prepare your stomachs and taste buds as it will be undeniably satisfying.
Suggested Tour: Kobe Beef Eikichi in Kobe – Wagyu Teppanyaki BBQ 
Kobe is a port city on the Osaka bay, so one thing to do is go on a cruise! It's recommended to do this at night as the city and building lights look fantastic. You should not miss the Akashi-Kaikyo Bridge, the Port Tower, and the Ferris-wheel in Kobe Harborland umie and MOSAIC. It will be a perfect memorable night
Suggested Tour: Kobe Romantic Luxury Night Cruise
Getting there: Walk from Motomachi Station
The first lattice tower in the world is the Kobe Port Tower. It also is the symbol of the city and has been completed in 1963. The tower is 108 meters high and has 8 floors, 3 ground floor layers, and 5 sightseeing layers. At the top, you can see Mount Rokko and Osaka Bay. Coming here should be on top of your list of things to do in Kobe, Japan.
Suggested Tour: Kobe Port Tower Ticket
Getting there: Walk from Sannomiya or Shin-Kobe Stations
Many foreigners also have settled here when the ports have opened. You can check out foreign houses that are well-preserved in Kitano-cho. From an Italian's home to a Chinese consulate's, you could see it in this little district. Most of them have entrance fees ranging from JPY 250 to JPY 1,000, but you can get combination tickets. Discover which home is your favorite!
View this post on Instagram
Getting there: Take the Rokko Liner to Island Center station
They say, "If you can't go to Paris, go to Kobe." This city is also known for its fashion throughout the country, and they also have biannual Fashion Weeks. Aside from shopping and checking out the dresses, you could also visit the Fashion Museum. It's the first in the country, and here you would learn the progression of fashion not only in Japan but also in the world.
Getting there: Walk from Shin-Kobe Station
One of the greatest "divine falls" in Japan is Nunobiki no Taki. It consists of 4 waterfalls and has been an inspiration for both art and literature. Hopefully, you will also be inspired after seeing the falls, and who knows, you might write a poem or two! It should not be missed when you are in Kobe.
Getting there: Walk from Maiko Station or Maikokoen Station
One of Japan's pride is Akashi Kaikyo Bridge, the longest suspension bridge in the world. It's about 4 kilometers long that connects Kobe to Awaji Island. It's magnificent, and you can also learn more about it at the Bridge Exhibition Center or check out its interior in Maiko Marine Promenade.
Getting there: Ride a cable car from Rokko Cable Shita Station
From picnics in summer to skiing in winter, Mt. Rokko is one of the best places to be all year round. You can see a fantastic view of the bay as well as Kobe city. A Rokkosan Tourist pass is helpful on your journey as you can ride most transportation for free and get discounts at attractions and restaurants in the area. Enjoy and feel on top of the world!
Suggested Tour: Kobe Rokkosan Tourist Pass 
View this post on Instagram
Getting there: Stop at Arima Onsen Station
One of the best and favorite things to do in Kobe is soaking in Arima's Hot springs. It is one of the oldest spa towns in Japan, as it was mentioned way back in 631. There are two types of hot springs here; the Kinsen (Golden Hot spring) and the Ginsen (Silver Hot spring). What's unique about this is that there are no volcanoes near this area, but it said that the water comes from ancient seawater from below. Not only is soaking in these waters so comforting, but it's also good for the body.
Suggested Tour: Mt. Rokko Hiking and Arima Onsen Bathing Experience from Osaka 
Where to Stay in Kobe, Japan
Budget Hotel
Hotel Sunroute Sopra Kobe Annesso
Located a 10-minute walk from Kobe station, Hotel Sunroute Sopra Kobe Annesso offers free WiFi throughout the property. Each air-conditioned room at this hotel is carpeted and fitted with a flat-screen TV. All rooms come with a private bathroom equipped with a bathtub and hairdryer. The hotel offers an on-site restaurant where guests can dine.
Price: Starts at USD 50 per night for a Double Room for two
Luxury Hotel
Hotel Okura Kobe features Western-style rooms with free WiFi access and offers 6 dining options. Guest rooms offer both air conditioning and heating facilities. Each room is equipped with a fridge and a flat-screen TV with satellite channels. The en suite bathroom comes with a hairdryer and a bathtub. The hotel is adjacent to Meriken Park and Kobe Port Tower and a 5-minute walk from Chinatown.
Price: Starts at USD 125 per night for a Standard Twin Room for two
How to go to Kobe, Japan
Kobe Airport: Kobe Airport usually has domestic flights like Sapporo, Tokyo-Haneda, Naha (Okinawa), etc.
Kansai Airport: This is the nearest international airport that serves the greater Osaka area. From the Airport, you can ride a train via Shinimamiya to Osaka Station then go to Kobe from there. It would cost JPY 1,660.
Tokyo: From Tokyo Station, you can ride a Shinkansen via Shin-Kobe (JPY 9460 + Seat fee JPY 5920), then ride a subway to Sannomiya (JPY 210). It would take about 175 minutes.

About the Writer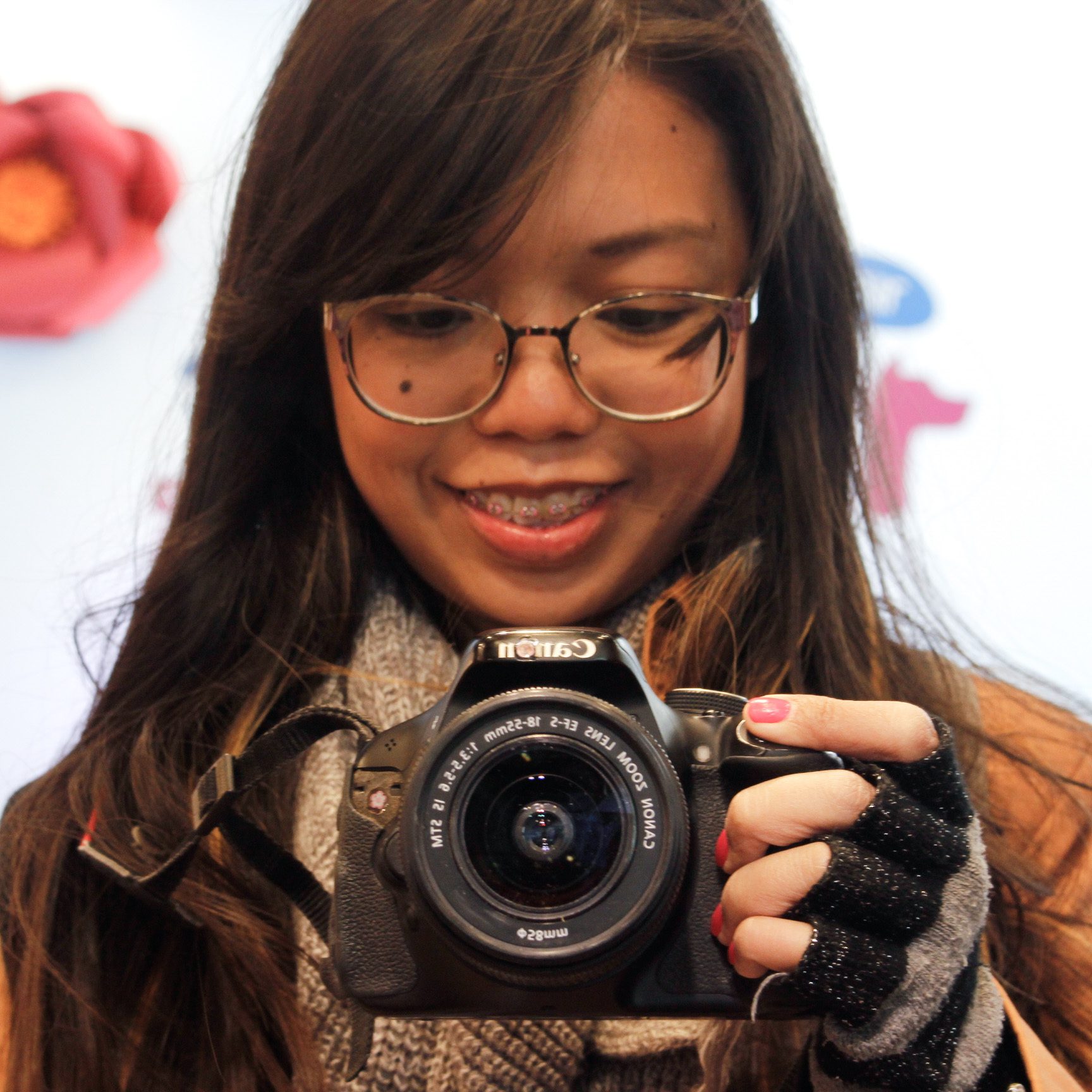 Hey, I'm Lyza! I once was a person who just imagined going to places "one day" but decided to pursue my dreams. My first travel abroad was in Japan, solo, last 2018, and fell in love with the journey since. I aim to visit 10 countries before turning 30 and 2 new places in the Philippines every year. Besides traveling, I love organizing trips, taking pictures, reading, and making new friends. Follow my adventures through my Instagram.

Are you on Pinterest? Pin these!