10 Best Things to do in Sapa, Vietnam [with Suggested Tours]
Want to see the beauty of Sapa, Vietnam? Read our tips below on the things to do in Sapa with suggested tours!
Sapa or Sa Pa is a town in Northwestern Vietnam located in the Hoàng Liên Son Mountains. This place hides many wonders of nature, natural landscape with mountainous terrain, and green forest, creating a picture with harmonious layout, and poetic scenery that attracts visitors. If you like hiking and seeing panoramic views, Sapa is the place to be. Visit old villages, explore mountains, waterfalls, and towns, you'll surely have a great holiday vacation in Sapa. To know more about it, just continue reading.
List of Best Things to do in Sapa, Vietnam
The destination is definitely not to be missed when you come to Sapa. Previously, you had to climb to get to the top but now there's a cable car available, so it is much more convenient. The scene is majestic knowing that the mountain is considered the roof of Indochina.
Suggested Tour: [FREE BUFFET VOUCHER] Sunworld Fansipan Legend Admission Ticket
This valley should definitely be visited when you are in SAPA. Four hours of easy walk in a superb landscape of rice fields and among farms, Hmongs, pigs, buffaloes, and change of scenery are guaranteed. The tour of this valley, its villages, and mountains is a magnificent experience that is worth doing without a doubt.
Suggested Tour: Sapa: Full-Day Private Muong Hoa Valley Tour
Sa Pa Square is located in the center of Sapa town, opposite the Stone Church. This is where everyone has come to visit the charming Northwestern land. You can take photos along the way, and there are restaurants to choose from.
View this post on Instagram
Love Waterfall is a famous waterfall located in San Sa Ho commune. When you come to Sapa, a place that you can not miss is this waterfall. From the town center to here is about 15 km, the road is quite easy to go to. The perfect place to go for a picnic with friends or family. This place is also one of the starting points of the journey to conquer Mount Fansipan.
Suggested Tour: Love and Silver Waterfalls Private Day Tour from Sapa
To get there, you have to walk down from Sapa to this small village, but when you arrive, it will feel like you are in the American-Vietnamese war films, it is poignant and superb. Throughout the walk, many small shops are linked.
Suggested Tour: Sapa: 3-Day Medium Trek and Bus Trip from Hanoi
View this post on Instagram
The only way to discover a place is to do it on foot, here you have to take your time and experience the present moment, landscapes of ethnic groups, the climate of Asia, it is full of surprises. From the high ravine, the water cascades down, the foam is white like flowers, so the people call it Silver waterfall. The Silver Falls area is one of the heaviest snowfall places in Sapa.
Suggested Tour: Sapa Silver Waterfall and Cloud Dragon Skywalk Private Tour
A very pretty and authentic area, far from the noise of the cities. It is a steep village located 8km from Sapa. A place that allows you to relax. There are wonderful landscapes to see in winter and summer. The diversity of plants and flora on the path is magnificent.
Suggested Tour: Ma Tra and Ta Phin Village Private Trekking Tour from Sapa
Ham Rong is an ecotourism area and one of the highlights in Sapa. It is a rocky mountain with many landscapes, trees, and flowers such as orchids of all kinds. It's only 500 meters from the stone church so it's really easy to go here. The view of Sapa town and especially the mountain scene here are very poetic, cool and a destination not to be missed when going to Sapa.
Suggested Tour: From Hanoi: 3-Day Sapa Trekking and Bus Tour
View this post on Instagram
Unmissable views when visiting the mountains of North Vietnam. The soft green of the rice, the espalier crops giving a magnificent relief to the mountains, the buffaloes plowing the fields, everything is exotic, of great serenity and great beauty. When you go here, remember to bring hiking shoes because there are a lot of muddy places with stones.
View this post on Instagram
It is an ancient village and there aren't a lot of houses and people here. It is a must-see place to see how people live in the countryside of Vietnam. Chickens, pigs, and all dogs roam free. A place where you can feel the tranquility and peacefulness.
Suggested Tour: Sa Pa 2-Day Trek and Ethnic Minority Village Homestay
Where to stay in Sapa, Vietnam
Budget Hotel
The House of Sun and Songs provides accommodation with private balconies. With a shared bathroom, rooms at the guest house also offer free WiFi. Guests at The House of Sun and Songs can also enjoy an Asian breakfast.
Price: Starts at $11 per night for Budget Double Room, includes taxes and charges, free breakfast, and it offers a free cancellation.
Luxury Hotel
Silk Path Grand Resort & Spa Sapa
5-star comfort awaits at Silk Path Grand Resort & Spa Sapa. Guests can enjoy a dip in the indoor heated pool or relax with pampering massage at the spa. Free WiFi access is available in the entire property. All rooms are elegantly designed with dark wood furnishings. Fitted with large windows enjoying natural sun lights and mountain views, air-conditioned rooms have a private balcony, flat-screen TV, and minibar.
Price: Starts at $223 per night for Classic Garden View, includes taxes and charges, add $23 for breakfast, and it offers a free cancellation.
These are the possible things you can do in Sapa, Vietnam. So if you are ready to have a fun and exciting trip, you know what to do and where to go! So pack your things now and prepare yourself for a wonderful adventure in Sapa.
How to go to Sapa, Vietnam from London
There's no airport in Sapa. The nearest airport is Dien Bien Phu Airport located in Dien Bien Phu, but the airport in Hanoi is more convenient (Noi Bai Airport).
Via Vietnam Airlines: (one way)
*From London Heathrow – Hanoi
Ticket Price: £476.81
*From Hanoi to Sapa via Train and Bus
From Hanoi, you need to take the express train going to Lao Cai train station. The travel time may take around 8 hours. From there, hop on a shuttle bus for another 1.5 hours trip to really get to Sapa. The total travel time can get almost 10 hours from Hanoi to Sapa.
*Prices are subject to change. You can visit Skyscanner for more details about the ticket prices.

About the Writer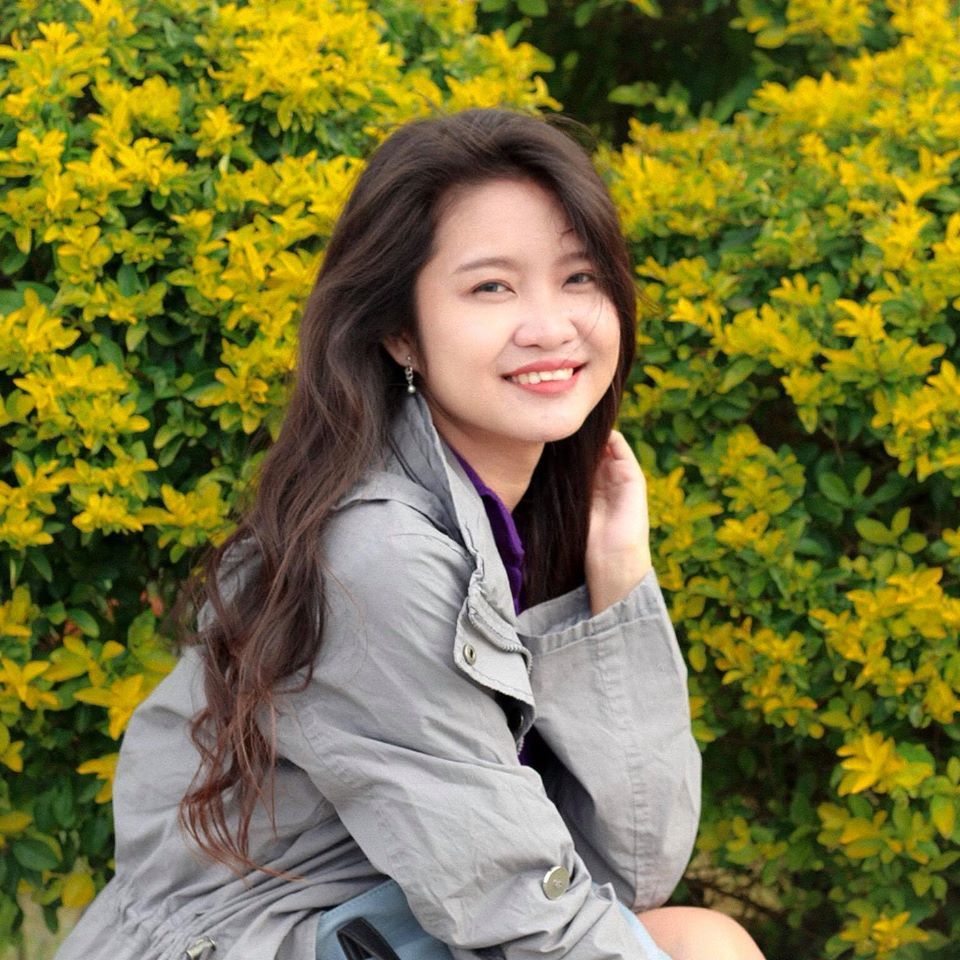 Hi there! I'm Fatima. My first major travel was in 2016 in the beautiful city of Cebu. After that, I got interested in traveling. Now I enjoy learning languages and other country's cultures. My goal is to visit at least one country each year and to share my experiences with other people through writing or blogging. Witness my journey by following me on Instagram.​​​​​​​​​​​​

Are you on Pinterest? Pin these!