Life of a Digital Nomad in Montenegro – Everything You Need To Know
When talking about being digital nomadism, people usually think of Chiang Mai as a top destination for digital nomads. We can't blame them. This town is usually known to offer a cheap nomad life compared with other destinations. This makes this town an ideal place to stay in, especially if you're working online. But do you know that there's actually a European country that offers the same, if not the even cheaper cost of living than Chiang Mai? Yep, that's Montenegro!
This tiny but diverse Balkan country is blessed with absolutely beautiful nature wherever you look. Here, you can visit old fortresses, medieval towns, mountains you can hike or ski, stunning beaches, and amazing food! All within easy reach! So how's the life of a digital nomad in Montenegro you ask? This article will tell you the information you might need.
Cost of Living in Montenegro
As mentioned, the cost of living in Montenegro is technically cheaper. In Montenegro, you can rent a small apartment for around 170 to 250 EUR per month! Monthly utilities, on the other hand, can cost less than 100 EUR. Of course, these all depend on the town you chose to stay in. Towns like Kotor or Budva offer a more expensive cost of living since they're the most visited places during the peak season; touristy means high prices.
If you prefer to buy a house rather than rent (in case you decided to settle down here), there are a lot of properties you can check out! 
Currency in Montenegro
The currency used in Montenegro is EURO. This is despite the fact that the country is not a member of the European Union. For this reason, you won't have to deal with the hassle of money changers or extra transaction fees. 
Language in Montenegro
The main language in Montenegro is Montenegrin. However, some people, especially the younger ones, speak decent English as it's taught in school. Bar and restaurant waiters in popular towns like Kotor and Budva can also communicate in English.
Usually, older people don't speak English, since they were taught German or Russian at School. Generally, the further you travel to the north or to the countryside, the fewer English speakers you will meet. 
Best Cities for Digital Nomads
If you've already decided to be a Digital Nomad in Montenegro, finding the best city is one of the things you should consider. Here's a list of the best cities you can choose from:
Podgorica
The country's capital is on top of the list. Again, it is the capital, which simply means you can find things here that you cannot usually find in other Montenegrin cities. The international airport is also located here making it easier to travel in and out of the country. 
Kotor
View this post on Instagram
Kotor has one of the UNESCO World Heritage Site in Montenegro. Here, you'll be stunned by the old town, the picturesque castle, and surroundings. There are also more people who speak English in this city so communicating with the locals would be the last of your concern.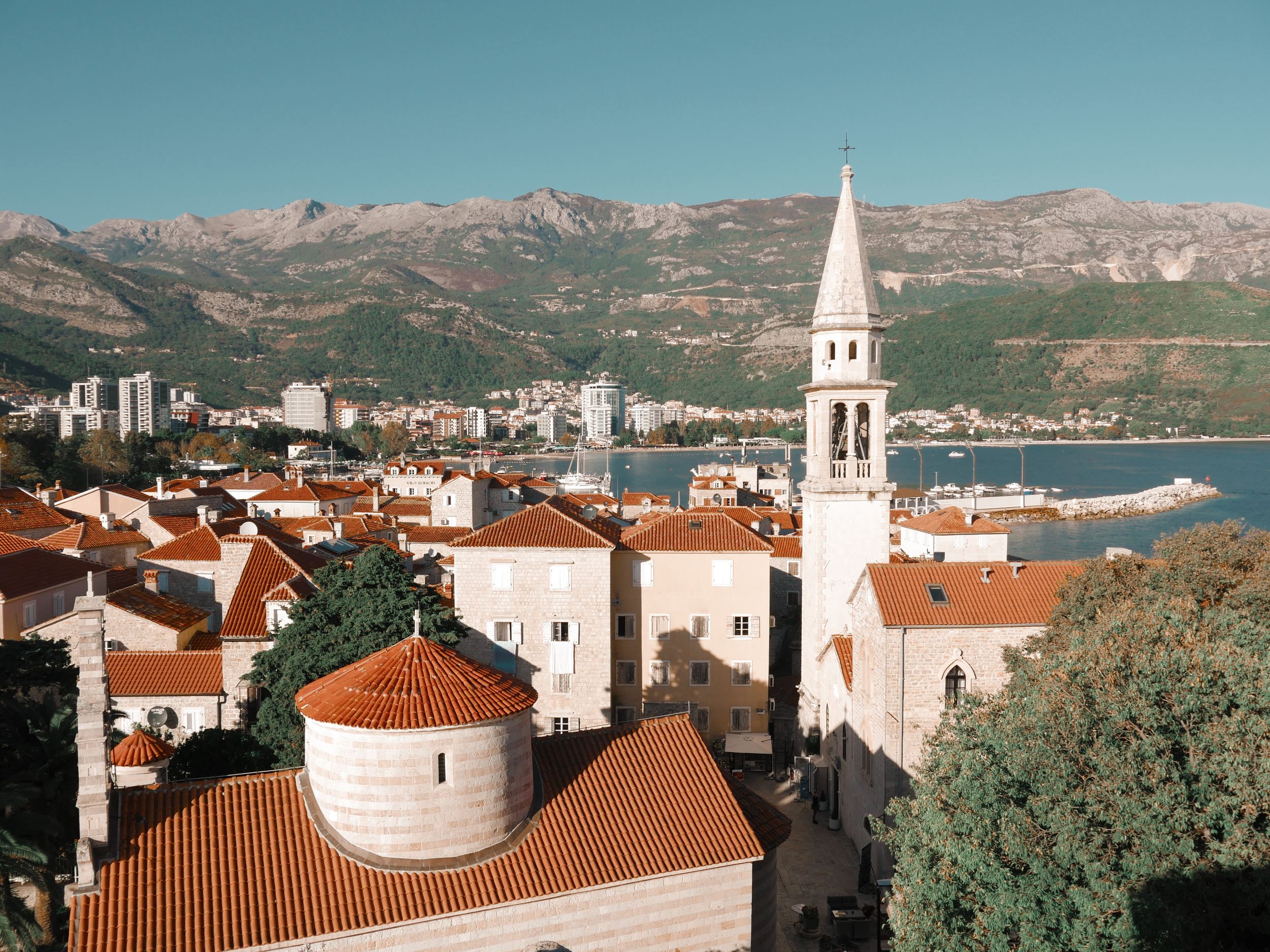 If you're the type who can work peacefully in the presence of the ocean, Budva is the place to be. In this city, there are plenty of beaches you can visit and explore.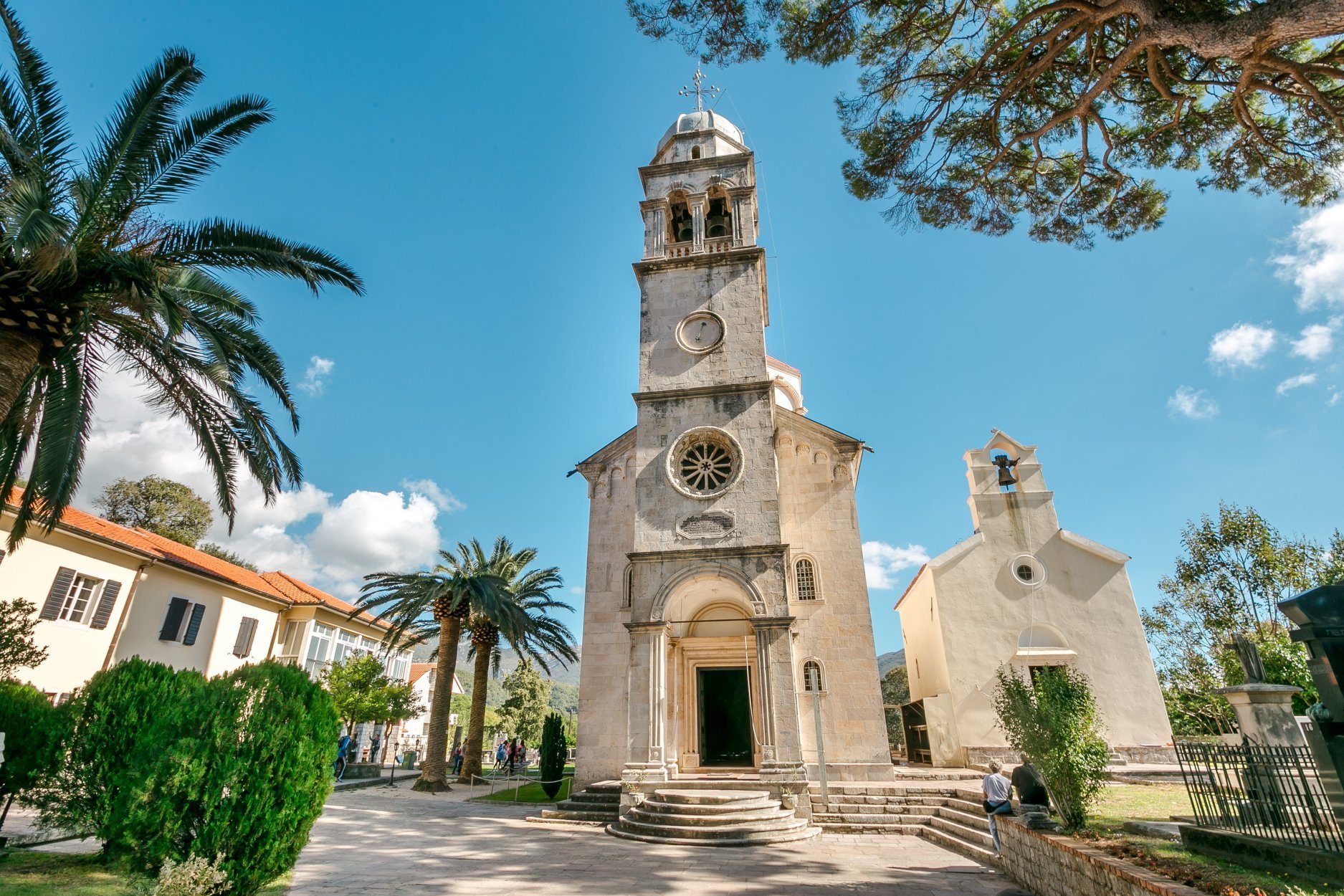 Herceg Novi is one of the best places to choose if you don't like a touristy area. And due to its location, which is just over the border from Croatia, it takes less than an hour to go to Dubrovnik Airport. 
Bar
In Bar, real estate prices are relatively lower compared with other cities. This is all thanks to its distance from major airports. 
Same with Podgorica, there's an international airport located here as well but it's smaller. The city is also not as touristy as the other ones. 
Are there Available Coworking Spaces?
As a digital nomad, staying in a coworking space is a big help. Although Coworking is relatively new in Montenegro, you can still find few spaces for it. On the Montenegro Coast, you'll find 6 coworking spaces:
If you're in the city of Podgorica, the country's capital, then you can find 4 coworking spaces:
Given all these coworking spaces, it's still possible to work in cafes. However, working in cafes is not really common in the country. In Montenegro, cafes are seen only as a place for drinking coffee and meeting up with your friends. 
In the world of freelancing, it is important to be productive and have the ability to separate your work from your free time. This is where this type of "office" becomes relevant.
How's the Weather All-Year-Round?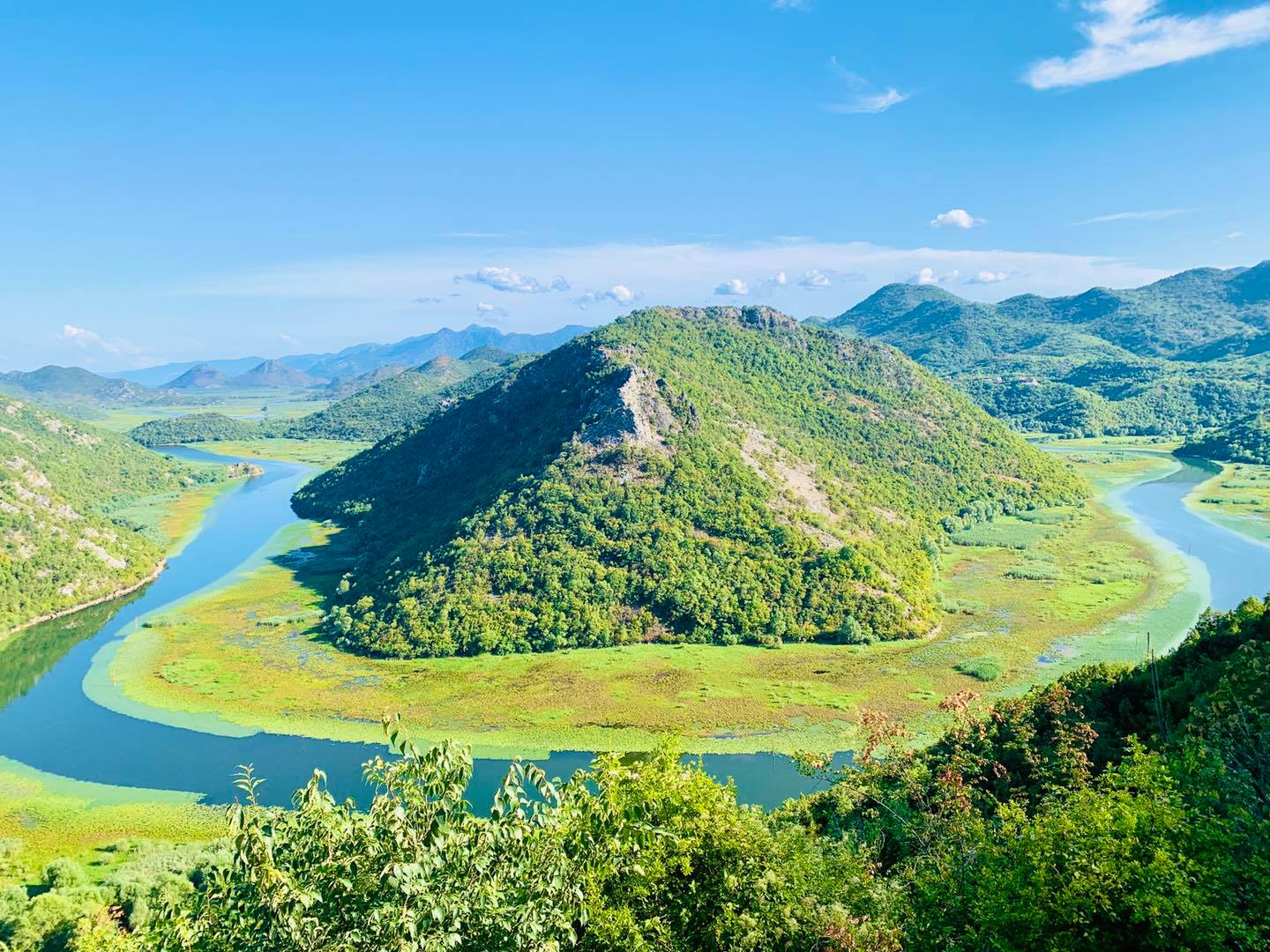 As with the rest of the European countries, Montenegro also has 4 seasons. It also has a Mediterranean climate. These are some of the things to consider regarding the weather in Montenegro before you visit.
If you're planning to visit this country, you should avoid the summer season which occurs from July to mid-September because it's usually crammed with tourists. On the other hand, the best time to visit would be from May to June and September to October. During these months, the temperature is just perfect for swimming and other recreational activities such as hiking, cycling, etc. without the crowd. This is also the time where you will see that everything is green and lush (May-June) which is absolutely stunning and therapeutic. 
What's the Visa Situation in Montenegro?
Schengen visa holders usually can stay in the area for 90 days in a 180 day period. What do you do when it's done and want to wait for the count to reset? Go to Montenegro, you can stay there until you've used all the 90 days left. 
Furthermore, those people who are required for a visa may need a Tourist Visa C to visit Montenegro. If you want assistance with your application, we can help you with our Visa Bundle Service!
To know more about the types of Montenegro Visa, check out our article about it!
How's the Internet Connection?
The internet connection in Montenegro is fast and reliable. Regular speeds are usually up to 50 Mbps. Not only that but there are also affordable Telco Plans or internet plans you can enjoy; some even have cable included. 
Another thing, the mobile internet network in Montenegro is also amazing! A tourist sim card is very cheap with 100GB of data. Some plans even offer 500GB for only around 10-15 EUR per month! Now you won't have a hard time calling or texting your family while you're away from home. Just a note, your passport is required when buying a local sim card.
Generally speaking, bigger towns usually have a decent internet connection. However, if you're in the mountains or smaller towns, you will likely experience either a good or non-existent internet. 
Is it Safe to Travel Alone?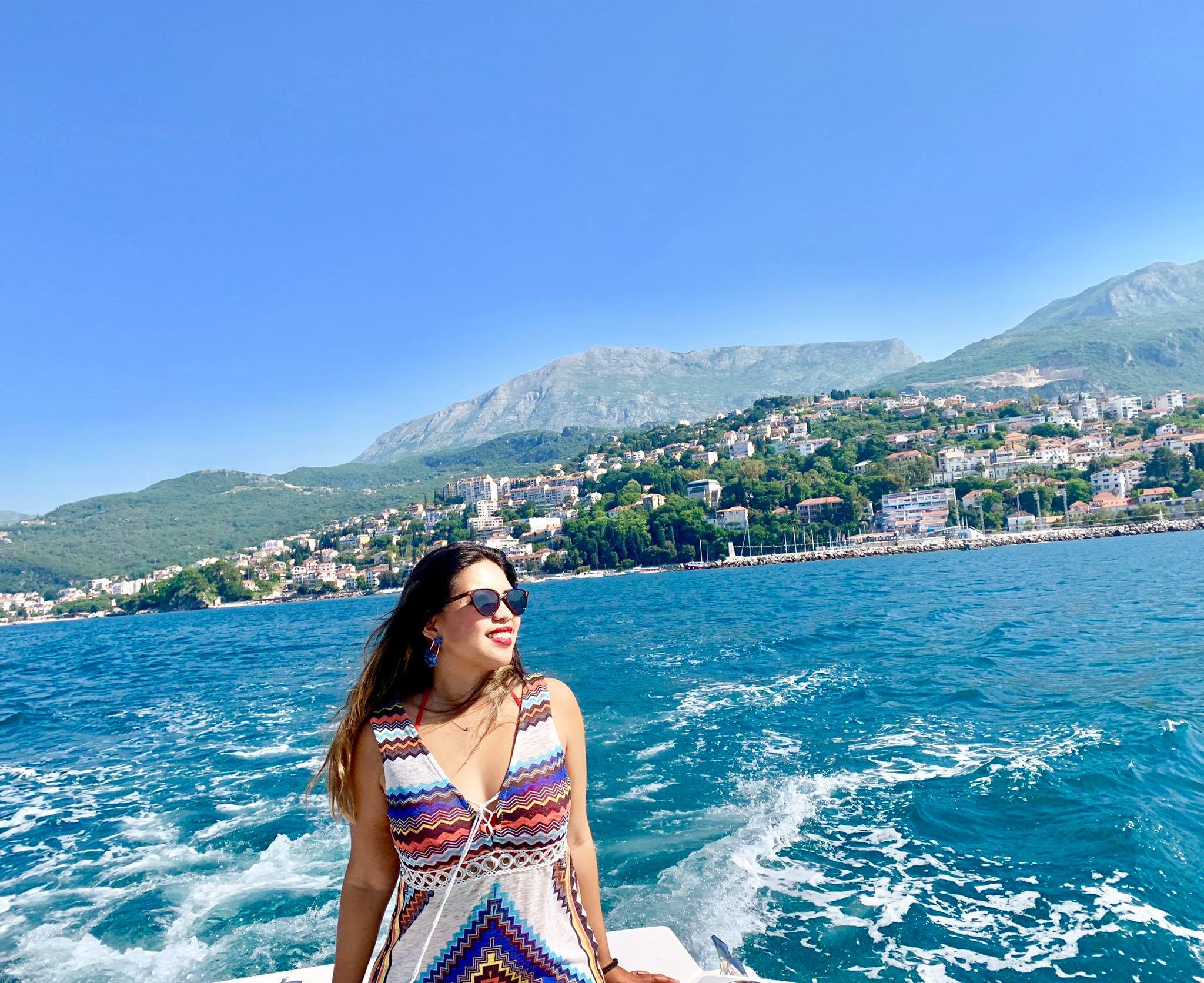 If there's one reason why Montenegro is one of the best places for digital nomads or travelers as a whole, that is it being safe for everyone. The crime rate in the country is very low. You can even go out on a walk during the day or night without feeling threatened. 
The worst scenario that you can expect (which is also rare) is your personal belongings such as your phone being stolen if you leave it unattended in a popular bar street. But overall, Montenegro is absolutely safe for everyone, even women travelers. 
How's the Food and Eating Out in Montenegro?
Eating out is cheap in the country. It is so cheap that you will wonder how the restaurants earn a profit on the meal. You can have a meal with wine for 5-6 EUR. For fast food, you can have hamburgers or grilled meats for around 2-3 EUR. Of course, coastal towns have more expensive fast food but you can find a grill shop everywhere. 
At the supermarket, they offer plenty of wine, cheese, meat, dairy products, vegetables, imported Italian and Croatian goods, and fruits. Local products are relatively cheap, however, processed foods can be a bit pricey since most of them are imported. 
If you're looking for some Asian foods and products, you might have a hard time here since very few stores sell these types of food. 
Food for Vegans or Vegetarians
If you're a vegan or vegetarian, then you might have a difficult time in Montenegro as most of the food is meat-based. However, you can still manage as you can eat a lot of northern potato foods. No worries as there are few restaurants in Podgorica and Budva that offer vegan options, although you need more time to search for them. In conclusion, vegans or vegetarians will be cooking a lot at home if you plan to stay here. 
How to Meet People?
Since Montenegro is not an English-speaking country, you won't find a lot of English-speaking gatherings/meetups. However, in the areas such as Kotor and Tivat, English-speaking nomads and expats usually live here. So there are higher chances of meeting people in these areas. 
Sometimes, you can also meet people in coworking spaces, thru Facebook groups, and some expat gatherings or meetups. 
Airports in Montenegro
There are two major airports in the country. One is in the capital Podgorica, and the other one is in Tivat.
The airport in Podgorica has year-round flight connections to Istanbul and other European cities all thanks to Turkish Airlines. With that being said, traveling to Montenegro is not difficult at all. On the other hand, the airport in Tivat is smaller and offers mostly seasonal flights. During summer, it is mostly connected to the rest of Europe and especially Russia.
If you're planning to be a digital nomad in Montenegro, then you chose the perfect place! This country is not only ideal for traveling or living a nomadic life but also for settling down. There are surely a lot of benefits of living in Montenegro as a resident.
Need help in starting a Nomadic Life in Montenegro? No worries! Our Agency is here to help you! The services we offer include relocating to Montenegro and helping you find properties that are for rent or for sale.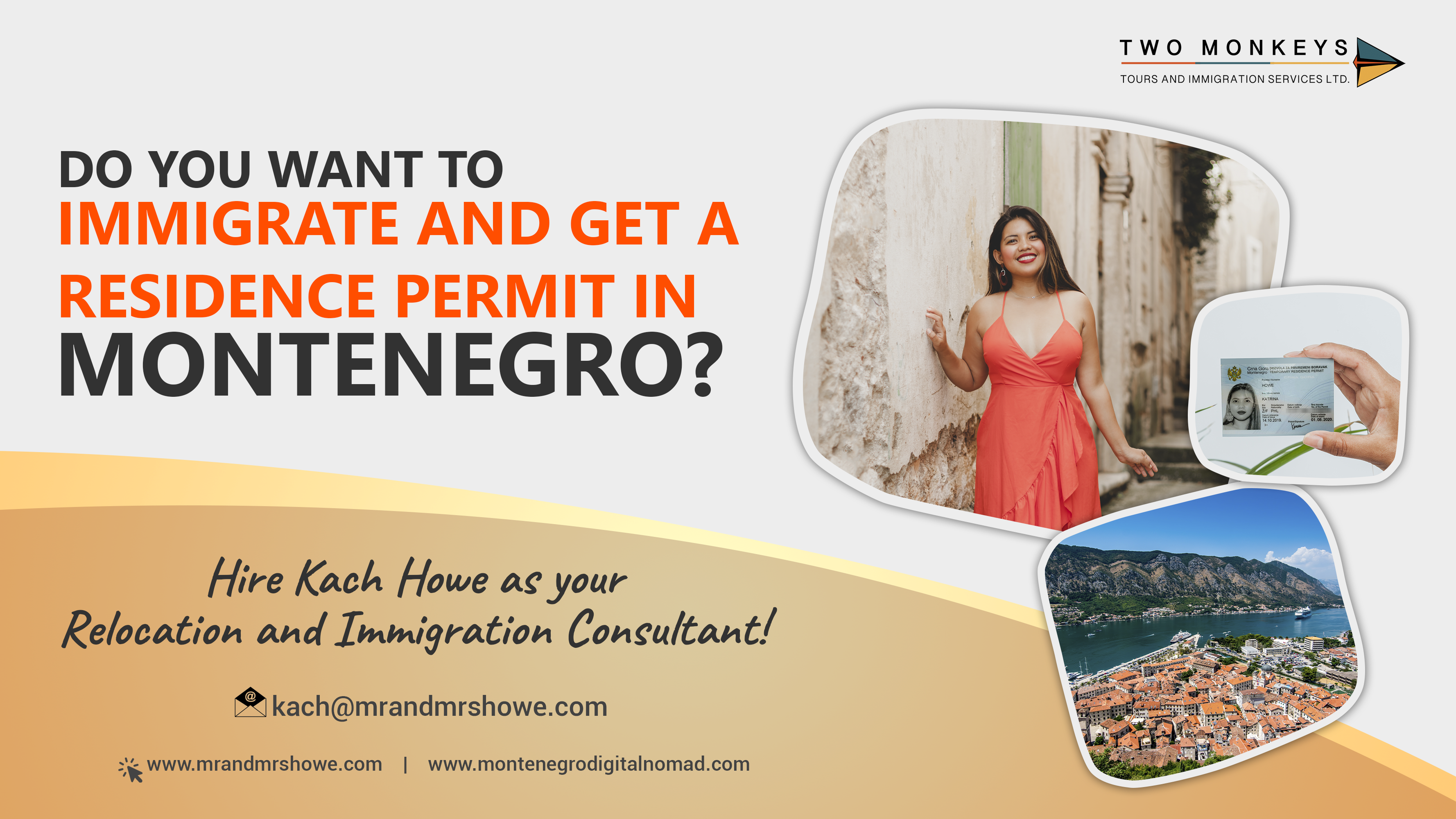 We do offer consultation and residency services. You can email me at [email protected]

Are you on Pinterest? Pin these!