10 Best Things to do in Rijeka, Croatia [with Suggested Tours]
Are you planning to travel to Rijeka, Croatia soon? Read our tips below on the things to do in Rijeka with suggested tours!
A city located on Kvarner Bay in the northern Adriatic Sea, Rijeka is a city in Croatia. It is popularly known as the gateway to other Croatia's islands. You can find numerous ancient buildings just by wandering around the city. Some of the famous spots you can visit are the hilltop Trsat Castle, Korzo, which is Rijeka's main promenade, and the Rijeka Central Market. See more of the places you can visit in Rijeka in this short guide we made.
List of Best Things to do in Rijeka, Croatia
View this post on Instagram
A castle accessible by a city bus, it can be reached in about 10 minutes. However, there are 560 steps but it is worth it. The castle in ancient times is located on the border with Illyria and the Roman Empire. It was completely restored and rebuilt in the twentieth century. From the castle, you can see the whole panorama of the city of Rijeka, and nearby there is the Church of San Giorgio and the Marian Shrine where there is the sculpture of Pope John Paul II who visited it in 2003.
View this post on Instagram
Kastav is located on a very steep slope, unfortunately, it is hardly accessible on foot, and it is also not suitable for walking. However, it lies in the middle between Opatija and Rijeka. Because of the great view, you should visit this historic center of Kastav. The best view is from the church of Sveta Jelena (Saint Helena).
View this post on Instagram
Both indoor and outdoor, Rijeka Central market is a paradise for the eyes, and for those who are passionate about local culture and traditions. This colorful market is full of fruit, vegetables, spices of all kinds, and all at reasonable prices.
Have a wonderful stroll along the course of the city. Korzo is very clean with a youthful and lively atmosphere. It offers many opportunities for recreation and refreshment of all kinds as well as beautiful historic buildings and churches to visit. Truly unmissable.
View this post on Instagram
St. Vitus Cathedral is the only monumental Baroque rotunda ever built in Croatia. It was built in the 17th century and has an entrance portal with the top inlaid in iron and bronze. The slightly dark interior features a beautiful crucifix in an illuminated case on the main altar and fine wooden benches.
View this post on Instagram
The Civic Tower is one of the symbols of Rijeka. It was built in the 13th century, in 1750 due to a very large earthquake it was almost all destroyed which was immediately rebuilt, while the octagonal dome dates back to the early 1800s. Originally it was nothing more than a typical circular passage tower through which the fortified city was accessed. Today, it also dominates the central part of Korzo, immediately stands out for its pastel yellow color.
View this post on Instagram
The church is on the west side of Rijeka's Old Town. It is located on a higher floor and is a large building, so it is often noticeable when walking along the road. The exterior is a Gothic-style architecture with a white and brown striped facade. Inside the church is quiet and has a calm atmosphere.
View this post on Instagram
An interesting museum, housed in a beautiful facade building and dedicated to the marines. In this museum, you can learn more about the history of Croatia. But the most interesting was the exposition dedicated to the maritime traditions of this country. Croatia is a seaworthy country, most of it is washed by the Adriatic Sea, interesting geographical maps can be viewed in the museum as well.
View this post on Instagram
When visiting the city of Rijeka, you should not miss the Peek & Poke Computer Museum. The museum does not only offers many interesting exhibits about computers, calculators, and the world of video games but also real retro gaming feeling on various consoles with original controllers and games. Absolutely worth it!
Veprinac is a small village perched on the road to go to Monte Maggiore. From Veprinac, in particular from the Church of San Marco, you can enjoy a breathtaking view of the Kvarner Gulf that will appear in its splendor.
Where to stay in Rijeka, Croatia
Budget Hotel
Studio Apartman Baronessa Adriana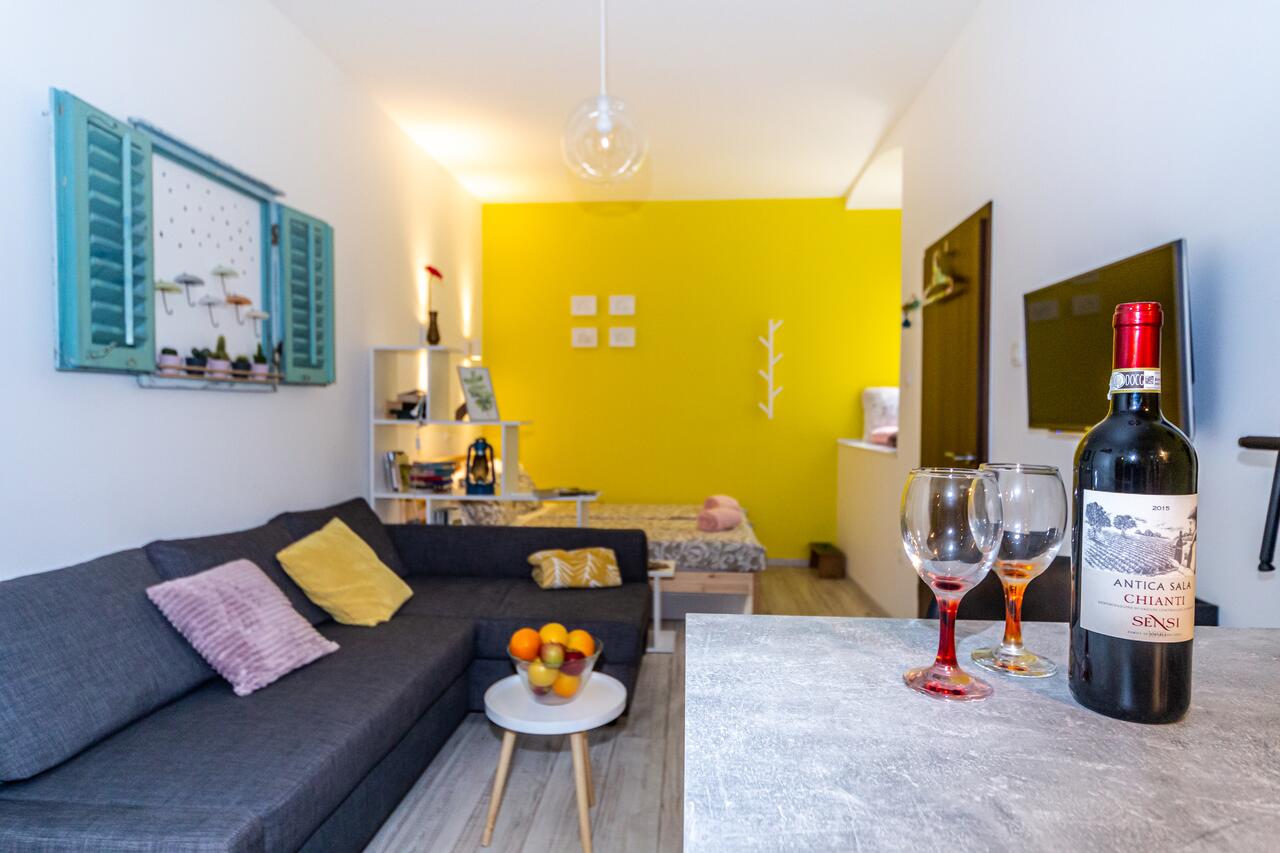 Studio Apartman Baronessa Adriana provides air-conditioned accommodation with a patio and free WiFi. It is housed in a building dating from the 19th century. This apartment includes 1 bedroom, a living room, and a flat-screen TV, an equipped kitchenette with a dining area, and 1 bathroom with a shower and a washing machine.
Price: Starts at $37 per night for Studio Apartment, includes taxes and charges, but it's non-refundable.
Luxury Hotel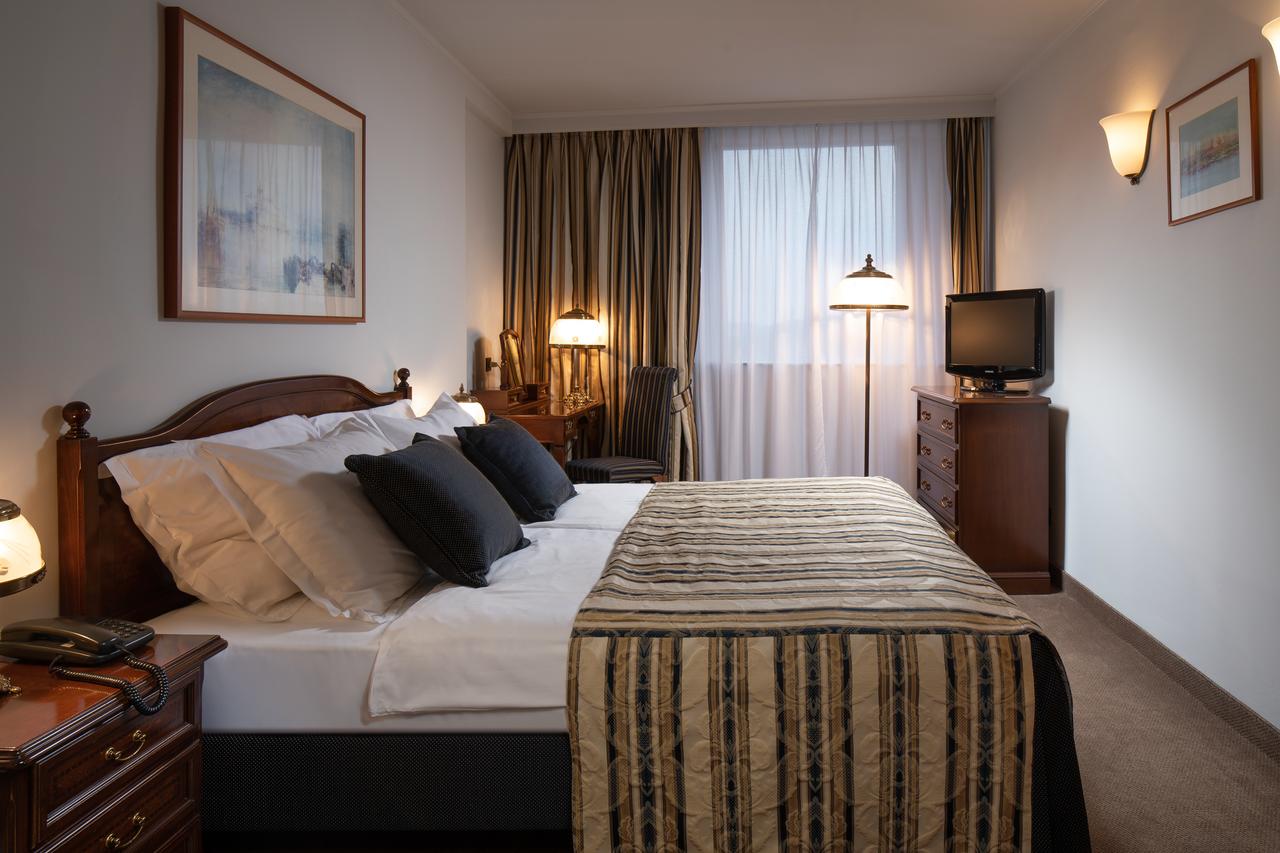 With a tradition dating back to 1876, this completely refurbished four-star Grand Hotel Bonavia enjoys a central location in Rijeka just a few steps from the sea and the vivid Corso Promenade. All rooms and suites have a telephone, an LCD TV with programs in four languages, Pay TV, safe and a minibar. The bathroom with a shower or a bathtub includes a hairdryer and free toiletries. The hotel also comprises a Fine Dining Restaurant Kamov, Caffe Dante, and the Fitness & Wellness Centre Art of Touch.
Price: Starts at $139 per night for Double or Twin Room, includes taxes and charges, free breakfast, and it offers a free cancellation.
These are the possible things you can do in Rijeka, Croatia. So if you are ready to have a fun and exciting trip, you know what to do and where to go! So pack your things now and prepare yourself for a wonderful adventure in Rijeka.
How to go to Rijeka, Croatia from London
Via Eurowings: (one way with one-stop)
*From London Heathrow – Cologne Bonn – Rijeka
Ticket Price: £162.68
*Prices are subject to change. You can visit Skyscanner for more details about the ticket prices.

About the Writer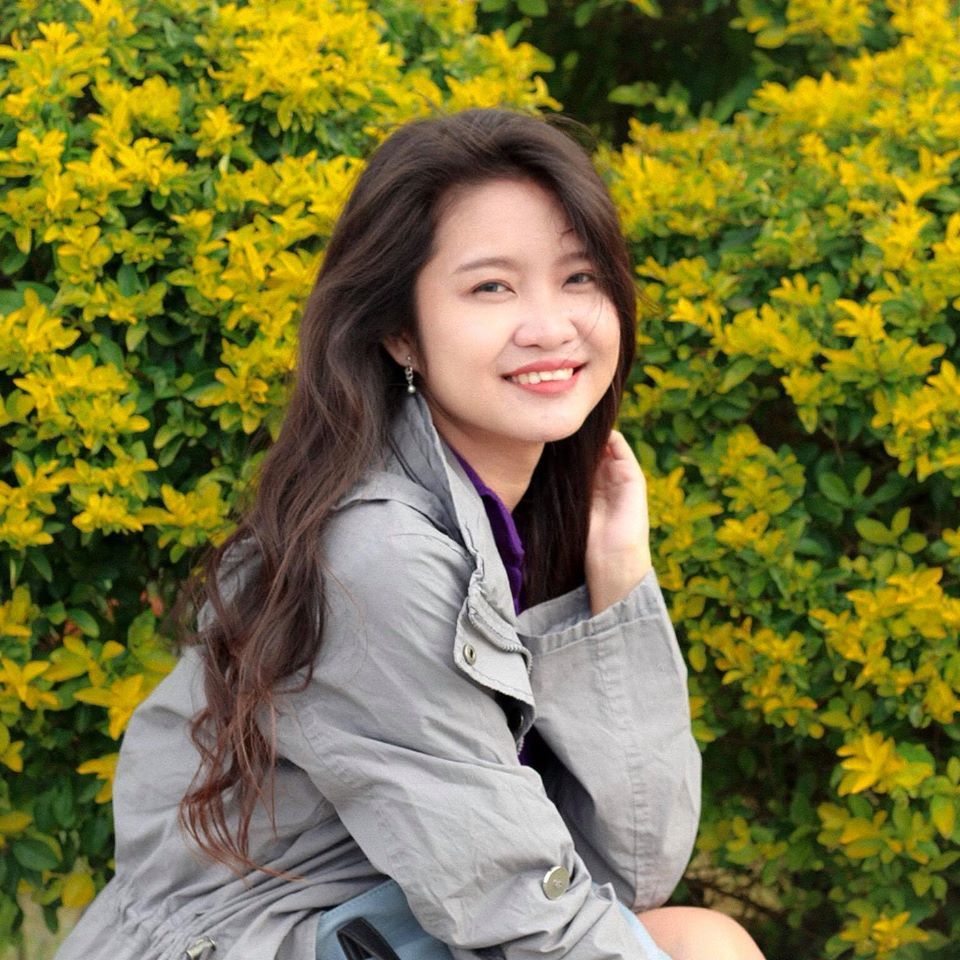 Hi there! I'm Fatima. My first major travel was in 2016 in the beautiful city of Cebu. After that, I got interested in traveling. Now I enjoy learning languages and other country's cultures. My goal is to visit at least one country each year and to share my experiences with other people through writing or blogging. Witness my journey by following me on Instagram.​​​​​​​​​​​​

Are you on Pinterest? Pin these!