10 Reasons Why Istria, Croatia is the Ultimate Couples Destination! #shareistria
Istria Croatia makes up the largest peninsula in the Adriatic Sea, a utopia of rugged coastline, beaches and shimmering blue water lapping against the shores. It's one of the best couples destinations in Europe. The region offers Mediterranean tranquillity along the coast with the gentle pace of traditional fishing villages – Blue Istria – flowing naturally into the green hills and forests of the inland, or Green Istria, where some of Europe's best wines and olive oils are produced in natural, fertile soils.
Istria Croatia is the Ultimate Couples Destination!
Thousands of years of history and culture have left their marks ingrained in Istria, in the buildings, landscapes, agriculture, food, language and of course the people. There are so many wonderful things that make Istria the perfect couple destination, for everything from a romantic break, a foodie trip, a history tour, outdoor adventure or even all of the above!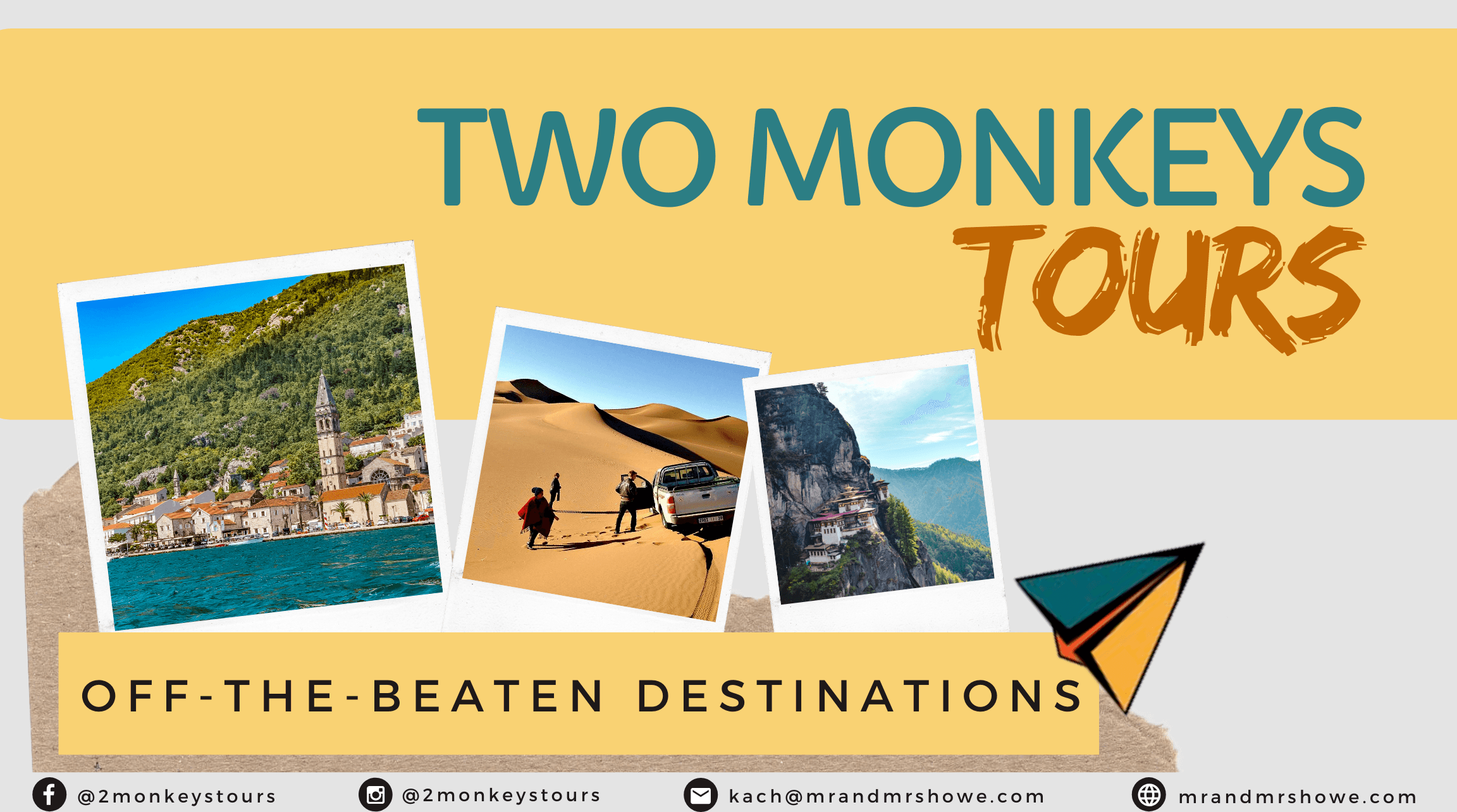 Here are our 10 Reasons Why Istria Croatia is the Ultimate Couples Destination!
1. Mediterranean Romance in Istria, Croatia
Istria Croatia is the Ultimate Couples Destination!
Istria Croatia, while technically being located in the Adriatic Sea, feels intensely Mediterranean, in that Mediterranean is more of a feeling than it is a location. The smell of the sea, the heat of the sun, the fresh and healthy cuisine and the sense that life moves at a different pace, meandering from one point to the next rather, yet always 'on time'. Immersing yourselves in this type of lifestyle is the perfect way to take a break together, put aside unnecessary stresses and remember what life is really all about – good food, a glass of wine, a fresh sea breeze and most of all, enjoying your life with the people you love!
2. Water so blue in Istria, Croatia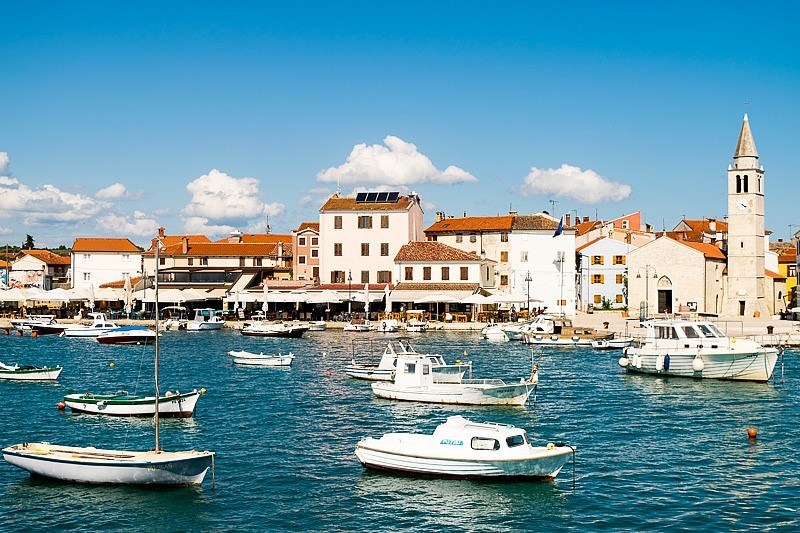 Istria Croatia is the Ultimate Couples Destination! Fazana fishing port
The coastal regions of Istria are called Blue Istria with very good reason, this part of the Adriatic Sea provides some of the bluest, clearest waters that can be found anywhere in the world! Walk together along the coastal paths and tree-lined promenades of picturesque towns like Rovinj and Fazana, then cool off in the revitalising and energising water.
3. Romantic meals by the sea in Istria, Croatia
Istria Croatia is the Ultimate Couples Destination! View from Stara Konoba in Fazana
The uneven, rocky coastline of Istria is emulated in its towns and buildings which are built on top of the rocks overlooking the shoreline, creating some of the most romantic restaurant views you can imagine. Just picture a bright, sunny terrace, practically sliced out of a rocky cliff side, serving up fresh Mediterranean cuisine prepared with the freshest ingredients and fine olive oil, over a panoramic view of the glistening blue sea and sailboats gliding smoothly across it. There are so many to choose from, but two of our favourites are Stara Konoba in Fazana, where Chef Sanel Berbić puts a whole new style of preparation and presentation to centuries old traditions and fresh, local ingredients, and La Puntulina in Rovinj, where you really can sit on the rocks overlooking the ocean and enjoy the freshest seafood dishes you've ever tasted!
Istria Croatia is the Ultimate Couples Destination! The view from La Puntalina in Rovinj
Check out Tripadvisor for more amazing Istria restaurant reviews.
4. Spectacular Sunsets in Istria, Croatia
Istria Croatia is the Ultimate Couples Destination! (Sunset in Porec by Hans Partes)
Istria has some of the most spectacular sunsets in the whole of Europe, with around 100 km's of west facing coastline to see them from, stretching from Umag in the north, all the way down to the enigmatic Porer Lighthouse in the far south of the region.
No two sunsets will ever be the same, as the orange, red and purple light of the falling sun is scattered across the water, which can be either calm and smooth creating mesmerising reflections, or rippled and turbulent causing a dance of light and colour. Find a quiet spot to sit down and relax along the shoreline, share a glass of cold, Istrian Malvasia and watch the day turn to night.
5. Romantic Luxury Hotels in Istria, Croatia
Istria Croatia is the Ultimate Couples Destination! (Lone Hotel, Rovinj by Jiemin Yoon)
With such an abundance of natural attractions in Istria – the perfect climate, the clear blue waters of the Adriatic, the fine wines and cuisine and of course the cool green retreat of the mountains and forests inland – the setting is perfect for couples to take a luxurious holiday retreat. Imagine standing on the balcony of your 5-star sea view hotel suite, or snuggling up in front of the log fire in an old stone cottage in the mountains, always with a glass of Istrian wine on hand! For those looking for a more 'earthy' romantic break, Istria has well over 50 campsites with all the facilities you need, just bring you tent! If you like your luxury without losing your independence, there are loads of private accommodations too, from rented rooms in family homes, to luxury private villas with swimming pools and sea views! On our own trips to Istria, we've stayed in the strikingly design-focused luxury Hotel Lone in Rovinj, the Grand Hotel Palazzo in Porec, the Motovun Hotel Kastel and the mesmerizing Porer Lighthouse – each was a unique and memorable experience! Check out more amazing Istria hotels on Booking.com | Agoda | Expedia | Hotels.com
Don't just take our word for it though, check out real reviews on Tripadvisor – Hotels in Istria
6. Wine and Olive Oil Tasting in Istria, Croatia           
Istria Croatia is the Ultimate Couples Destination! Tasting at Vina Bazon
Istria has the perfect climate, topography and soil for producing some of the best olive oils and wines in the world. While Malvasia and Teran may be the regions two most-famous varieties, the rich soils and centuries of wine knowledge mean that wine makers in Istria produce many award-winning varieties including Muscat, Merlot and Cabernet Sauvignon. Don't worry if you're not a wine expert or an olive oil enthusiast, because both wine and olive oil tastings in Istria are really relaxed, casual and informative. No one is going to look at you strange if you can't identify the soil type on your pallet. We had very enjoyable olive oil tastings with Balija Olive Oil in Fazana and with Ipša Boutique Olive Oil in Livade near Motovun, both local family-run businesses who pride themselves on producing the best, rather than the highest quantities.
We tasted wines with Vina Bažon near Gracisce, another family winery producing spectacular local wines, and with Ipša Boutique Olive Oil who are also beginning to produce wines.
7. Adrenaline Activities in Istria, Croatia
Istria Croatia is the Ultimate Couples Destination! Zip Line Pazinska at Pazin
Istria has some of the best natural scenery in Europe and all of it is accessible in a very short amount of time. Mountains, forest tracks, deep gorges, waterfalls, rugged coastline, deep and complex caves – Istria has them all in abundance! While standing and looking at stunning vistas or hiking up mountains is amazing in itself, there is nothing quite like pushing your loved one off a wooden ledge and into a 100 metre deep ravine attached to metal cable, to strengthen the loving bond of your relationship! Venture high into the mountains and soar down the Zip Line Pazinska Jama, then explore the caves far below in the base of the canyon. You don't even have to drive that far into the mountains to find a dose of excitement and adrenaline, spend hours scaling trees, obstacles and zip lines in Adventure Park Jangalooz in Fazana, with the safety of cables and expert climbers. The most unique adventure park we've ever seen has to be the Glavani Adrenaline Park, just a short drive inland, full of amazing challenges built by hand from natural materials in the area.
8. A Variety of Landscapes to Explore Together
Istria Croatia is the Ultimate Couples Destination! A view from the mountains to the sea
Istria is the perfect destination to explore together, because you have access to several completely different environments. Swim in the clear waters of the Adriatic and enjoy romantic sunset meals overlooking the water. Drive into the hills to have a truffle lunch at the Motovun Castle overlooking forests and vineyards, ending the day with wine and olive oil tasting as you make your way back down to the coast again. Variety is the spice of a happy life!
9. Explore an Entire Country in Just One Week!
Istria Croatia is the Ultimate Couples Destination! Roman Amphitheatre in Pula
Istria is a compact region at only approximately 80 x 80 kilometres, but it contains just as much if not more variety as larger and better-known destinations in Europe. Part of the magic of Istria is that although everything is so close together, you always have the feeling that there is more to experience, more to explore.
10. All the charm and beauty of Italy, without the crowds in Istria, Croatia
Istria Croatia is the Ultimate Couples Destination! Charming, winding streets of Rovinj
Istria has everything that Tuscany, its neighbour a short ferry ride across the ferry, can offer – Sun, sand and sea, natural beauty, inland hills and rural tranquillity, fine wines and olive oils, amazing cuisine and most of all, that unmistakable charm of the Mediterranean. Despite all that Istria has to offer, Italy will always be Italy and will continue to attract higher numbers of tourists. But for those who are looking for a destination with all the charm, the history, the cuisine, the wine, the oil, the culture, but with something a little extra – the feeling that you're part of a little-known secret – then come to Istria!
Our trip to Istria was part of a press trip with Share Istria, although all ideas, opinions and content are my own. Thank you to everyone who made this such a memorable experience and we're already looking forward to coming again soon!

Are you on Pinterest? Pin these!