List of the Best Beaches in Palawan, Philippines
A lot of you might know and probably heard about one of the most popular islands in the Philippines. And that is Palawan. Consisting of three main destination islands, Puerto Princesa, El Nido, and Coron, Palawan surely has a lot of beautiful beaches that tourists can go to. Each main island has a variety of beaches and other smaller islands that you should explore!
And now, we know that before you start your trip to Palawan, you want to learn first about its popular and best beaches. That's why we made this article just for you! We listed all the best beaches that are found in Palawan that would make your vacation more relaxing than ever. Just remember that when you visit these places, create a lot of memories, make new adventures, take great pictures, and be a responsible tourist, leave nothing but footprints.
Facts About Palawan
Statistics
Having a population of at least 755,000 people, it is not surprising that Palawan is also known for its awesome biodiversity. 
The 5th largest island in the Philippines
With a measure of 12,189 km², Palawan is one of the largest islands in the Philippines by area. 
Named as the best island in the world
Palawan became the best island in the world in 2015 by Conde Nast Traveler Readers' Choice Awards. Currently, Siargao island holds the title for the best island in the world in 2019.
The World's Largest Pearl
The "Pearl of Lao Tzu" or previously known as the "Pearl of Allah" was once the largest pearl in the world. It was found by a Filipino diver in Palawan. It weighs 6.4kg and measures 9.45 inches in diameter.
However, there is another known largest pearl in the world that was claimed by a Filipino-Canadian man. The pearl weighs 27kg. And the said pearl was also discovered in the Philippines. 
Here are the Top 10 Palawan Beaches that we recommend.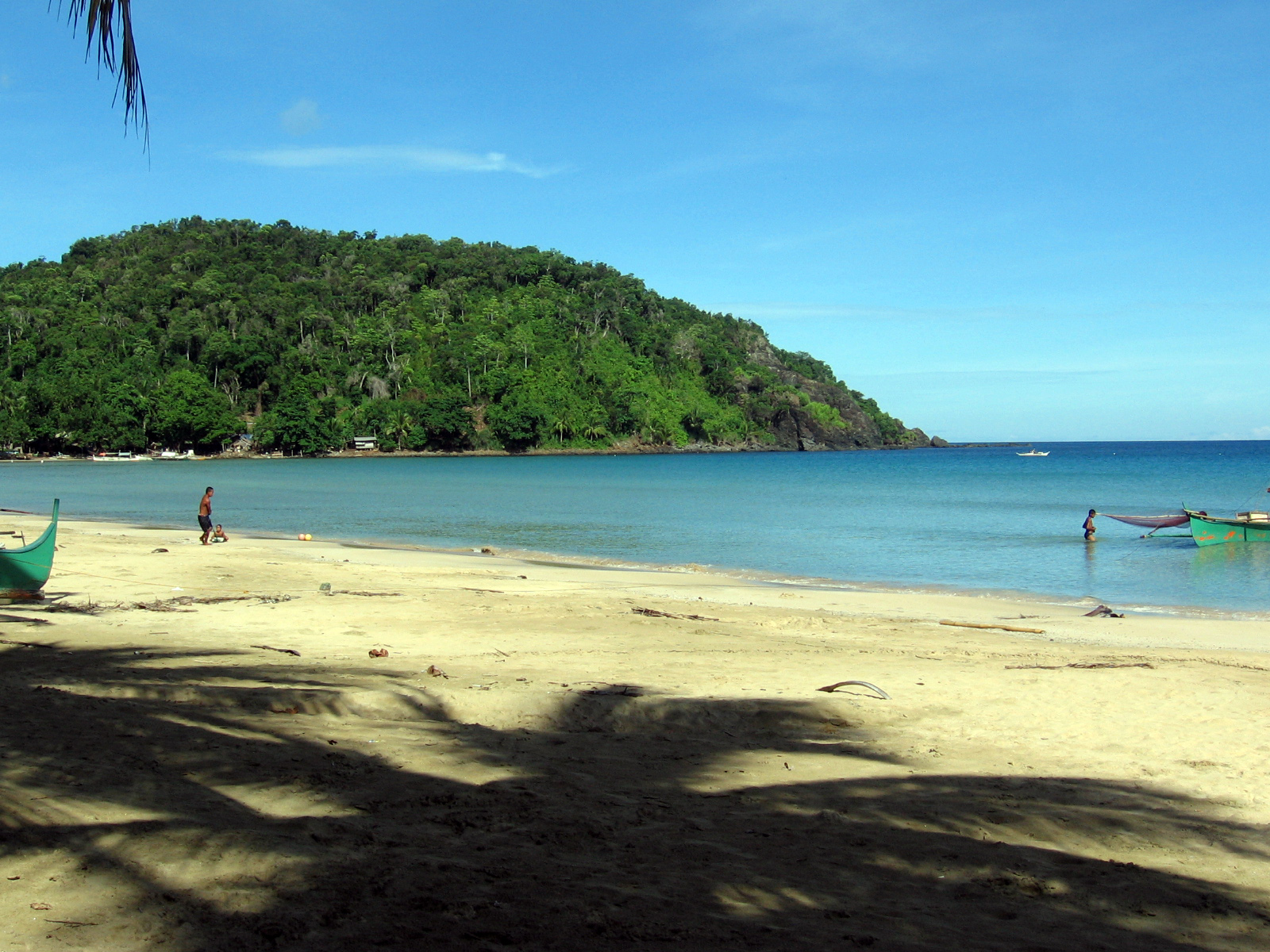 Location: Sitio Calitang, Barangay Bucana, El Nido, Palawan Island 1131, Philippines
It is considered as the most beautiful beach in El Nido, Palawan. A 1-hour tricycle ride or 45 minutes motorbike ride will take you to this beautiful beach. During the road trip, you can just chill and relax while waiting to get to your destination. However, the trip may not be as comfortable as you imagine it to be. Especially if the weather has not been so good for the past days. Expect that there will be muddy areas on half of the road.
Aside from the fact that going to Nacpan beach is not the easiest one, it is still undoubtedly worth it when you reach the area. The long gorgeous beach would welcome you. The water condition may have some strong current so it is not highly recommended to swim far from the shore.
Recommended Hotel: MG Chateau Hotel (1.5 km from Nacpan Beach)
Location: Sabang, Puerto Princesa, Palawan Island, Philippines 
A perfect beach ideal for snorkeling. It also has picnic areas for tourists. Being the home of the famous Puerto Princesa Underground River, Sabang surely is a place to be. This long, pristine white sand will surely capture your eyes. Giving you so much peace as Sabang beach is not as crowded as the other beaches in Palawan. However, the view, the blue water, the clean area, everything here offers the same as the other more popular beach destination. Plus, you can do a lot of activities near the beach. One of the best examples is exploring the Underground River.
Recommended Hotel: Deep Forest Garden Hotel 
Location: Matinloc Island, El Nido, Palawan Island, Philippines
The Hidden Beach is a part of Tour C in El Nido. The name was given to the beach because it is literally hidden. While riding your designated boat and wandering on the ocean, you will visit several islands. Because of that, the trip would take a bit longer before you arrive at the hidden beach. When it's finally time to visit the said beach, prepare to be amazed. From afar, while you're still on the boat, it seems like it's the dead-end already. You won't see any beaches except rocks. But actually, there's a way in between those limestones. When you enter that small pathway, soft white sand and azure water would welcome you. Your boatman would probably tell you that you can do not just swimming but also snorkeling. Enjoy the cool water and explore this hidden gem in Palawan. 
Recommended Hotel: Columbus Inn 
Location: El Nido, Palawan Island, Philippines
Las Cabanas Beach holds the title as one of the oldest resorts in El Nido. Popular not only to local but also to foreign tourists. The beach is definitely safe for people to swim.  There are also bars and restaurants that surround the beach. You can buy some food and have a drink with your friends or family. Not only that, but you can also try zip-lining since there's a zipline nearby the island. And what makes this beach more interesting than the other beaches? Well, aside from sunbathing and swimming, Las Cabanas Beach also offers the most beautiful sunset view. It is because of the location of the beach. It is facing west so you'll have the opportunity to see the sunset perfectly. 
Recommended Hotel: Lexias El Nido (100 meters from Marimegmeg Beach)
Location: El Nido, Palawan Island, Philippines
A part of Tour A Island Hopping in El Nido. The Seven Commando Beach is popular for its gentle waves. Because of that, this is the ideal place if you just want to have a relaxing and refreshing time. Other than swimming, you can also try other activities with your friends like beach volleyball or snorkeling to explore the underwater paradise. If you like coconut juice, then you're lucky. The Seven Commando Beach has a lot of stalls and bars that sell fresh coconut juice! They even have beers as well. A lot of coconut trees are in the area so they provide shades for people who just want to unwind while watching the beautiful blue water moves calmly. 
Recommended Hotel: El Nido Sea Shell Hotel (1.3km from Seven Commando Beach)
Location: El Nido, Palawan Island, Philippines
Marimegmeg Beach always gets people confused because others say that Marimegmeg and Las Cabanas beach are the same. But actually, they are on two different beaches, but they're just near each other. It is just confusing since the Las Cabanas resort is located right along the beach. And it got the name Las Cabanas beach after the resort's name. And since Marimegmeg beach is just near Las Cabanas, going here is absolutely worthy. You can visit two beaches and enjoy the best sunset view while drinking your favorite drink.
Recommended Hotel: Lexias El Nido (100 meters from Marimegmeg Beach)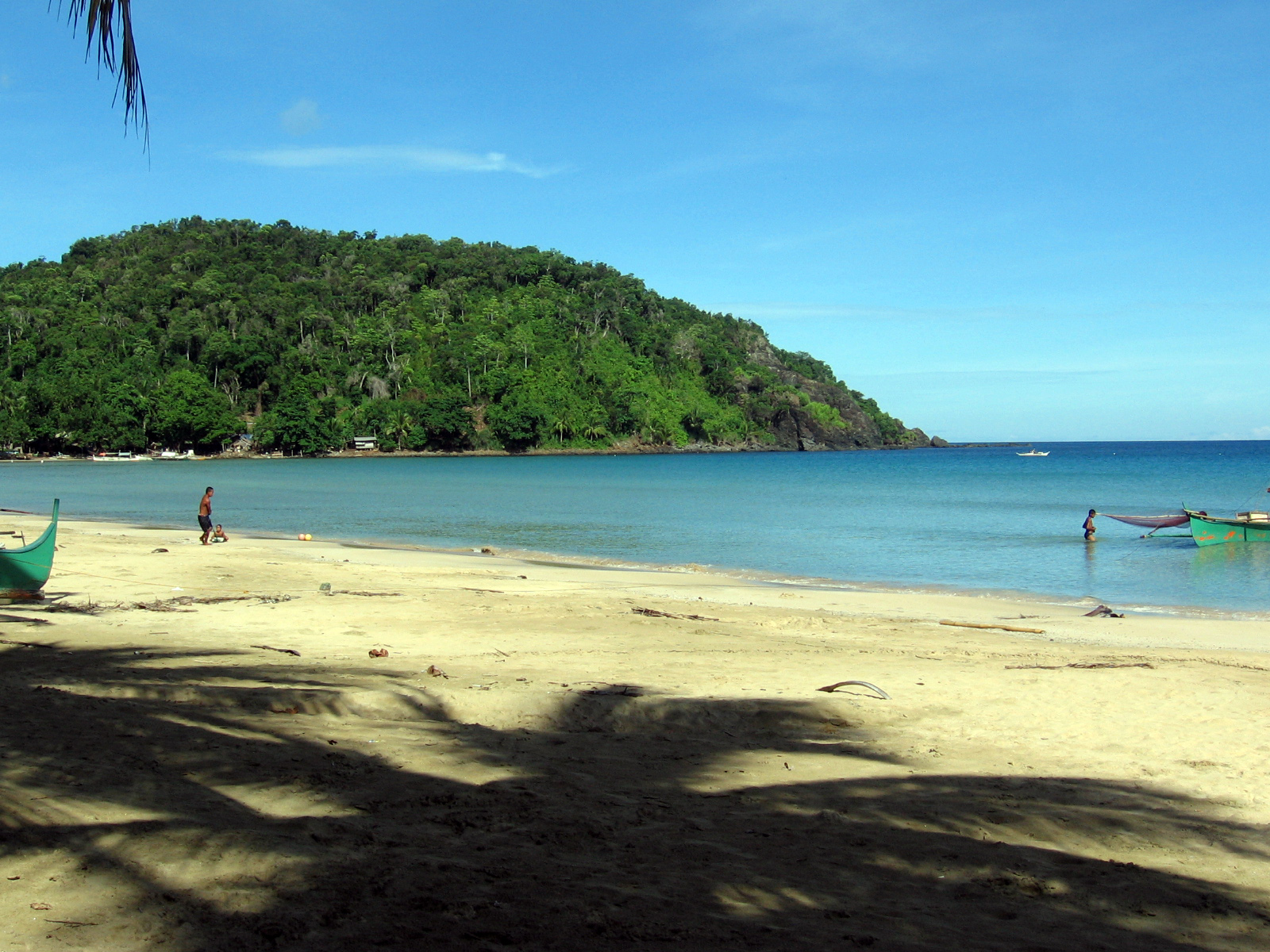 Location: Puerto Princesa, Palawan Island, Philippines
A beach located in Puerto Princesa. Nagtabon Beach is just near the city center so it's very accessible. Unlike other tourist destinations in Puerto Princesa, Nagtabon Beach is not so popular. And one of the reasons might be because Palawan has a lot of beaches that are really popular that's why they don't get the chance to explore Nagtabon. Plus, this beach is not highly commercialized so don't expect a lot of tourists when you go here. But if you don't like crowded places, then consider this one. Also, please don't expect to do water activities here like snorkeling as Nagtabon is really just a place to relax. If you're just looking for that perfect and peaceful swimming getaway, then you might enjoy staying here. But if you're into adventures and you want more than just swimming, Nagatbon beach is not the place for you. 
Recommended Hotel: Canvas Boutique Hotel
Location: El Nido, Palawan Island, Philippines
Star Beach, located in El Nido, Palawan is boasting with great marine life. To enjoy your trip on this beach, don't forget to gear up and wear your snorkel mask. Let yourself witness the beauty of the underwater world. In Star Beach, you will see a lot of corals, mostly are alive, and a variety of fish! The beach also has a sandy bottom so you don't have to worry about getting hurt by sharp rocks when you swim or snorkel. Although the beach is small, it offers great opportunity for people to enjoy both the beauty of the blue water and the surrounding area of the island. Unfortunately, there are only a few trees on the beach so don't expect to have a lot of shades. But who cares? If you're in Star Beach, it is better to stay in the water for an unforgettable underwater adventure.
Recommended Hotel: El Nido Beach Hotel
Location: Sitio Duli | Barangay Bucana, El Nido, Palawan Island 5313, Philippines
Are you into surfing? If yes, then head your way to Duli Beach. Located just 25 km above El Nido town, Duli Beach experiences nice waves at least for five months per year! Because of that, it is considered as the center of El Nido's surfing community. With its 2km long white sandy beach and numerous palm trees, this jungle-backed beach is undoubtedly stunning. If you want to go surfing, you can rent a board at PHP 500.00 per hour. So don't miss the chance and try surfing for a new experience (if you're a beginner of course).
Recommended Hotel: Seda Lio
Location: San Vicente, Palawan Island, Philippines
Long Beach San Vicente in Palawan is considered the "longest white beach in the Philippines". It is even thrice longer than the ever-popular Boracay. Long Beach is 14 km long consists of white powdery sands. But what exactly is there to do at Long beach? Actually, there isn't so much to do here since the beach is secluded, you won't find so many bars and restaurants in the area. However, there's a possibility that this place will be full of thousands of tourists in the future. So if you want to see what Boracay and other Palawan islands looked like before they were discovered by people, hurry and go to San Vicente Long Beach.
Recommended Hotel: Tribal Xperience Port barton
Palawan has a lot of beaches and islands, and these places are just a few of them. However, upon visiting them, you'd surely love and appreciate the majestic beauty that nature has to offer. ​

Are you on Pinterest? Pin these!

About the Writer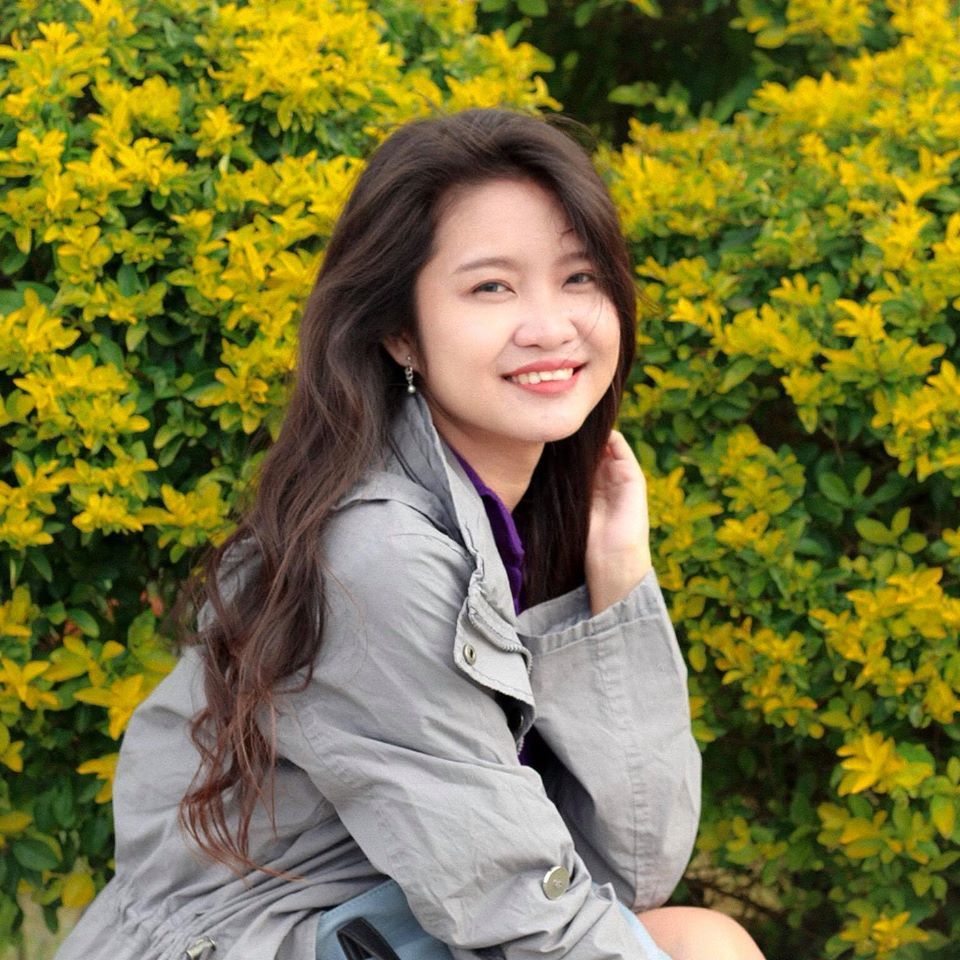 Hi there! I'm Fatima. My first major travel was in 2016 in the beautiful city of Cebu. After that, I got interested in traveling. Now I enjoy learning languages and other country's cultures. My goal is to visit at least one country each year and to share my experiences with other people through writing or blogging. Witness my journey by following me on Instagram.​​​​​​​​​​​