Best Islands for Beach Hopping in the Philippines [With Photos]
Discover the best beach-hopping destinations in the Philippines here! This guide will help you choose where you should spend your next island adventure!
Having 7,641 islands, the Philippines surely has the best Islands for beach-hopping in the world. Scattered in different places, some of these islands are improved to invite tourists for an unforgettable island hopping experience. Known to have white sand beaches, pristine blue waters, and flourishing marine life, the Philippines is one of the best choices for both local and foreign tourists looking for that beach getaway.
That's why we gathered the best island-hopping destination in the country to help you choose which one would be the ideal one to visit next. 
Best Beach-Hopping Destination in the Philippines
1. Boracay
Boracay is undoubtedly one of the most beautiful islands in the Philippines. Having fine white-sand beach, Boracay has been one of the popular destinations for a beach getaway for both local and foreign tourists. However, due to its popularity and rapid commercialization, the island lost its luster. And because of that, it was forced to close for 6 months in 2018 for the island's rehabilitation. And finally, in October 2018, it was again open for tourists to enjoy. With a newly recovered Boracay, the island is now much better than ever. 
In Boracay, you cannot only enjoy swimming, snorkeling, diving, cliff jumping or other activities, you can also go on island hopping! Yes, island hopping in Boracay is one of the best activities you can do here. You'll be visiting the Puka Beach, the Crystal Cove, the Piknikan island, and the Crocodile island. Upon visiting these islands, you'll also get to enjoy the views and the clear pristine water. The island hopping tour can range from Php 600 to Php 2,000 per person, depending on your boat and the size of the group. 
Suggested Tour: Boracay Island Tour
2. El Nido, Palawan
Being one of the World's Best and Beautiful Islands, Palawan is always on top of the list of those people craving for a relaxing and chilling vacation. And one of the most popular destinations in Palawan is El Nido. Having a combination of stunning lagoons, beaches with white powdery sand, clear blue waters, and tall limestone formations, it's not surprising that a lot of tourists are visiting El Nido every year. 
Vigan Island, Cadlao Island, Matinloc Island, Helicopter Island, and Seven Commando Beach are just some of the islands that you can visit during your tour. You can also get the chance to go to the Big Lagoon, Small Lagoon, the Matinloc Shrine, and the hidden beach. Various tour packages are available on the El Nido Island hopping tour, and each package offers different sets of islands. The tour costs around Php 1,200 per person and it includes buffet lunch and lasts the whole day.
Suggested Tour: El Nido Tour D in a Luxury Catamaran
3. Coron, Palawan
Another popular destination in Palawan is Coron. And like El Nido, Coron is also boasting with fine white sand beaches, limestone formations, clear blue waters, and a wonderful underwater ecosystem. Coron is so beautiful that some of its islands or beaches are featured on advertisements online, blogs, magazines, and a lot more. 
When you go on an island hopping tour in Coron, you can visit Calachuchi Island, Atwayan Beach, and the Banul Beach. The tour also includes a trip to the Twin Lagoons or checking out the Japanese Shipwreck. As for snorkeling, Siete Pecados is one of the best places to go to. The island hopping tour starts at around Php 1,000 to Php 3,000.
Suggested Tour: Coron Ultimate Tour
4. Puerto Princesa, Palawan
Being home of the Underground River which was one of the 7 Wonders of Nature, Puerto Princesa, Palawan is famous for both local and foreign tourists ever since. Even though Puerto Princesa is near the main city, you can still enjoy an island hopping tour. That includes going to Honda Bay, Cowrie Island, Luli Island or Lulubog Lilitaw Island, which got its name because the island tends to disappear during high tide. And of course, the Starfish Island that will let you see a lot of starfish and boatmen can take you to the reef for you to get the chance to snorkel. 
Suggested Tour: Puerto Princesa Chasing Waterfalls and West Coast Beaches
5. Isla de Gigantes
Isla de Gigantes in the Visayan Sea is consisted of at least 10 islands. Among these, the two largest are the Gigantes North or North Gigantes and Gigantes Sur or South Gigantes. It has been one of the most popular island-hopping destinations in the Philippines since the early 2000s. Because of the rise of the tourists and more accommodation options, it is now easier to visit Carles, Iloilo where the island is located. 
Suggested Tour: Isla De Gigantes Day Tour from Iloilo
6. Hundred Islands
By the name itself, Hundred Islands is composed of 124 islands in low tide and 123 islands in high tide. They are located in Alaminos, Pangasinan. These islands are believed to be 2 million years old! Unfortunately, only 4 islands are developed for tourism so tourists can't visit all of them. These islands include Quezon Island, Children's Island, Governor's Island, and Marcos Island. However, visiting all four is already enough to appreciate the pristine water and the beauty of our nature. 
7. Siargao
Being home to the famous Cloud 9 waves, today, Siargao is one of the best surfing spots in the Philippines. Of course, not only that but Siargao also offers awesome experiences for island hopping activities. The main islands that you will visit include Daku Island, Guyam Island, and Naked Island. Daku is the biggest and Guyam is the smallest of the three. Both Daku and Naked Islands have azure waters and fine white sand. While Guyam offers beautiful emerald water and stunning beachscape. For about Php 1,500 per person (depending on the boat and the group size) you can visit all three in one day. 
Suggested Tour: Tri-Island Hopping in Siargao
8. Cebu
When you go to Cebu for Island hopping, don't be surprised as most islands there are developed. You can visit some islands in Mactan, Cebu including Pescador Island, Nalusuan Island, and Olango Island. All of which offer great experiences and breathtaking views. If you want more adventure, you can swim with whale sharks in Oslob and visit the gorgeous sandbar in Sumilon Island.
Suggested Tour: Hilutungan, Nalusuan and Pandanon Island Hopping
9. Bohol
Bohol is another island that is best for beach hopping in the Philippines. With its Balicasag Island, Gak-ang Island, Virgin Island and the Isola de Francesco, your island hopping tour will be extraordinary. All these islands offer white-sand beaches and clear blue water that's perfect for snorkeling to see the underwater paradise. Also, no Bohol Island Hopping Tour is complete without the Dolphin watching! You need to wake up early though for you to see them swim in the beautiful ocean.
Suggested Tour: Panglao Island Hopping and Dolphin Watching Boat Charter
10. Dinagat Islands
View this post on Instagram
Located in Mindanao, Dinagat Island is a must add to your island hopping tour in the Philippines. The island is not as popular as the other island destination in the country. This means that when you go here, it might be you and your group only on the island (with some locals as well). Unlike other famous islands, Dinagat Islands don't have the same tourism infrastructure which makes it raw and more beautiful. Islands that you can visit here include; Biray-Biray island, Cab-ilan island, and Bitaug island. These beaches have fine white sand, water with a different shade of blue like aquamarine, and turquoise, its limestone formations similar to Palawan are also a must-see. Tours and boat rentals can range from Php 1,500 to Php 3,500 depending on the boat and the number of people. 
These islands are just some of the many islands that are possible to visit in the country. However, for a wonderful holiday at the beach, this list of best islands for beach hopping in the Philippines would let you experience not only the finest but the most memorable island hopping tours you'll ever have.

Are you on Pinterest? Pin these!

About the Writer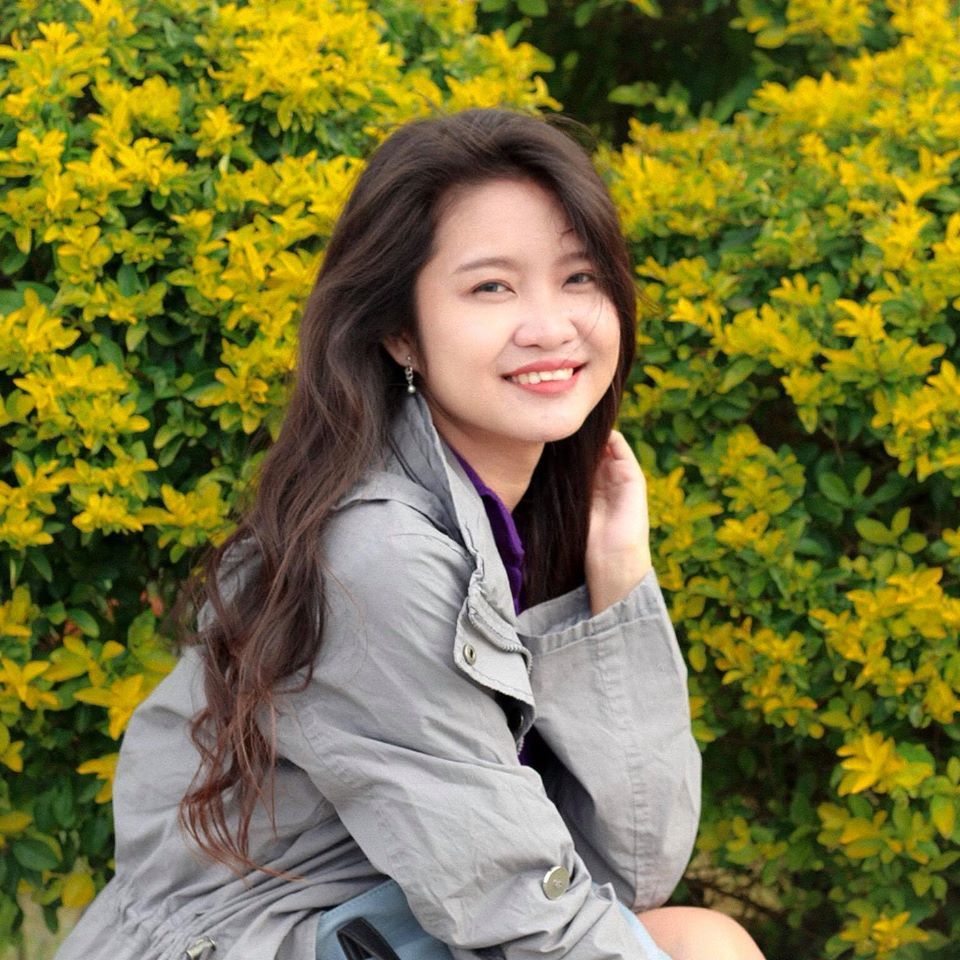 Hi there! I'm Fatima. My first major travel was in 2016 in the beautiful city of Cebu. After that, I got interested in traveling. Now I enjoy learning languages and other country's cultures. My goal is to visit at least one country each year and to share my experiences with other people through writing or blogging. Witness my journey by following me on Instagram.