15 Best Things To Do in Tenerife, Spain
Are you planning to travel to Tenerife, Spain soon?  Read our tips below on the things to do in Tenerife with suggested tours!
Tenerife is the largest of Spain's Canary Islands and the most populated island of Spain. It also has the highest mountain in Spain and black lava beaches. If you love water sports, Tenerife is a paradise for you! Due to the availability of beaches with perfect conditions, it is possible to enjoy a variety of water and outdoor sports at any time of the year. Some of those include snorkeling, scuba diving, parasailing, fishing, windsurfing, surfing, and so much more.
Let's not waste any more time, and let's now dig into what Tenerife has for us! 
Since Tenerife is the largest and the most populated island of the seven Canary Islands, you can have a variety of things to do. From water activities to the mountains! A lot of things that you can choose from! I will list down the 15 best things to do while you're in Tenerife.
Other articles you can read:
Weekend in Tenerife, Spain: How to Spend 3 Days in Tenerife, Spain

15 Things that you should do and visit in Tenerife, Spain
1. Teide National Park Tour
Mount Teide is a volcano on Tenerife. Its summit (at 3.718m (12, 198ft)) is the highest point in Spain. During the trip, you can reach Teide National Park from the Southern Slope of the island, after a walk across the Canary Islands pine forest and the village of Vilaflor, the highest town in Spain. Then, you'll get to Cañadas del Teide with its huge 17-km diameter caldera. After that, you'll then reach the base of the cable car; you can use it as an option to get to an altitude of 3, 500 meters. But please do bring warm clothes as the temperature drops very low when you reach such a high altitude!
The overall trip will be approximately 5 hours. But the 5 hours is worthy enough to witness the beauty of Mount Teide. You shouldn't miss this one out.
Suggested Tour: Mt. Teide and Masca Valley Tour in Tenerife
2. Rafting Bike Tenerife
Riding a bicycle is probably one of the most relaxing and one of the best stress reliever activity that we have. What more if you'll be able to see a stunning view while you ride a bike even without the effort of pedaling? You can do that in Tenerife! You will ride from the skirts of Mount Teide, 7, 300ft high, to the coast of Los Cristianos. Lastly, you can enjoy the real Tenerife where tourist buses don't reach and discover the joy of riding without effort. Any age can do it, just try!
3. Whale Watch Tenerife
Do you want to see one of the most stunning animals that we have on earth? Then you can! In Tenerife, they have a whale watching tour that you can surely enjoy. Whale watch Tenerife specializes in thrilling and respectful whale and dolphin watching tours that are a complete eco-adventure experience. You can enjoy their sightings, free tour photos of marine wildlife and learn about the cetaceans and listen to the whales and dolphins on a hydrophone. What an experience, right? This one is definitely a must-try!
Suggested Tour: Whale Watching Tour
4. Cueva del Viento (Wind Cave)
Cueva del Viento is the longest lava tunnel in all of Europe, with more than 18km now explored. It is an absolutely amazing experience to get a guided tour of this underground volcanic world. It is highly recommended for those who want to experience something different on this beautiful island. Are you ready to take this challenge?
5. Small-Group Catamaran Trip with Sea Life Watching, Meal, and Transfers
On this tour, it will have a maximum of 12 passengers on board. It will take you from Puerto Colon straight to discovering the wonderful world of whales and dolphins swimming freely in their natural habitat around the coast. You can also do swimming, snorkeling or just soak up the sun in front of the beautiful mountains of Tenerife.
6. Standard Paragliding Tandem flight over Adeje, Tenerife South
If you love the thrill, then this one is for you. Enjoy a paragliding experience that takes off from 700m. Be stunned by beautiful panoramic views of the South of the island, where you can appreciate the sea and ravines all at once. If you like heights and nature, you should definitely try this as this is a once in a lifetime experience!
7. Visit the Loro Park
Loro Parque (Loro Park) is the world-famous and adored by all animal adventure park in the Canaries. It is a 15.3-hectare zoo on the outskirts of Puerto de la Cruz in Tenerife, Spain. You can enjoy shows from different animals such as sea lions, dolphins, parrots, and the orca show. What a great part to visit!
Suggested Tour: Loro Parque Skip-The-Line Ticket
8. Malaga Botanical Gardens (Jardin Botanica Historico La Concepcion)
If you're into plants, flowers or anything botanical, then this place is a paradise for you. It covers more than 250,000 square meters of landscaped lands. It is home to hundreds of tropical and subtropical plants from around the globe. You can see palm trees, vines, water plants, bamboo trees, and citrus trees throughout the extensive grounds. Fountains, ponds, and streams complete the scenery. Can you imagine how beautiful this garden is? Instagram worthy!
9. Visit the Monkey Park
Described as the "biggest little zoo in the world", the Monkey Park is an international breeder center endangered species of primates. Monkey Park has a great collection of monkeys, with many different species on display within the park. Sometimes some of the species get a lot bolder and will come and sit on your shoulder especially the smaller monkeys, they don't hesitate to jump unto you and use their hands to reach into bags of food. But no worries, they won't hurt you!
10. Anaga Mountains
If I were to choose with all these 15, this one would be my first pick! The views, the experience and the mountain itself are highly picturesque! The landscape, which seems a little less than taken from an animated film, is offered by the Anaga Mountains, one of the most unique views of Tenerife. If you're tired in the city, with all the noise and pollution, then in Anaga, you will experience the peacefulness that you crave. Stay like a local in the small little house lost among the peaks, no neighbors, no cars, or anything that is not completely natural.
You can also ride a well-organized trail to witness the Anaga forest. You can choose trail no. 1, 2, or 3. Trail 3 is the longest but still lasts for about 45 minutes. However, definitely worth it. Amazing nature, stunning views and a lot of possibilities for beautiful hikes.
Suggested Tour: Anaga Rural Park Full-Day Guided Tour
11. Reserva Ambiental
A 1-hour walking tour through a nature reserve is one of a kind experience that you shouldn't miss. The museum tells you what you are going to see. You would also learn about the history of the island. A must visit when you're in Tenerife.
12. Sendero El Bosque Encantado
Get closer to nature, go to Sendero El Bosque Encantado. The breathtaking paths, the silence, greenery, and fresh air. All are worth to see and experience. This place is truly magical and eerily quiet. However, please remember that before you can go here, you need to get a permit first, you can book that in advance online.
13. Masca Valley
A beautiful and stunning view. This tiny village is a well-deserved place to visit. Going to this place feels like you're in a different world. See the best view of Tenerife from above. Even going down is such a memorable experience. Never miss this one out!
Suggested Tour: From Puerto de la Cruz: Teide and Masca VIP Tour
14. Bosque de Esperanza
A great view of a magical mountain. This is an ideal place for spending the whole day hiking or just walking. You can go here with your friends or family, or even alone. You'd totally enjoy your day tour here.
15. Barranco del Infierno
An enjoyable and short easy hike awaits you when you go to Barranco del Infierno. Before your hike, you have to bring plenty of water and wear comfortable clothes as some areas in the mountain gets really hot. It is recommended to go hiking as early as possible to enjoy a better view.
Suggested Tour: Barranco del Infierno Paragliding Experience
16. Find accommodation in Tenerife, Spain
These are the possible things you can do in Tenerife, Spain. So if you are ready to have a fun and exciting trip, you know what to do and where to go! Pack your things and prepare yourself for a wonderful adventure in Tenerife.
How to go to Tenerife, Spain from the UK
VIA RYANAIR: (ONE WAY)
*From London Stansted Airport to Tenerife South
Ticket Price: £182.05
VIA EASYJET: (ONE WAY)
*From London Luton to Tenerife South
Ticket Price: £250.38
*Prices are subject to change. 

Are you on Pinterest? Pin these!

About the Writer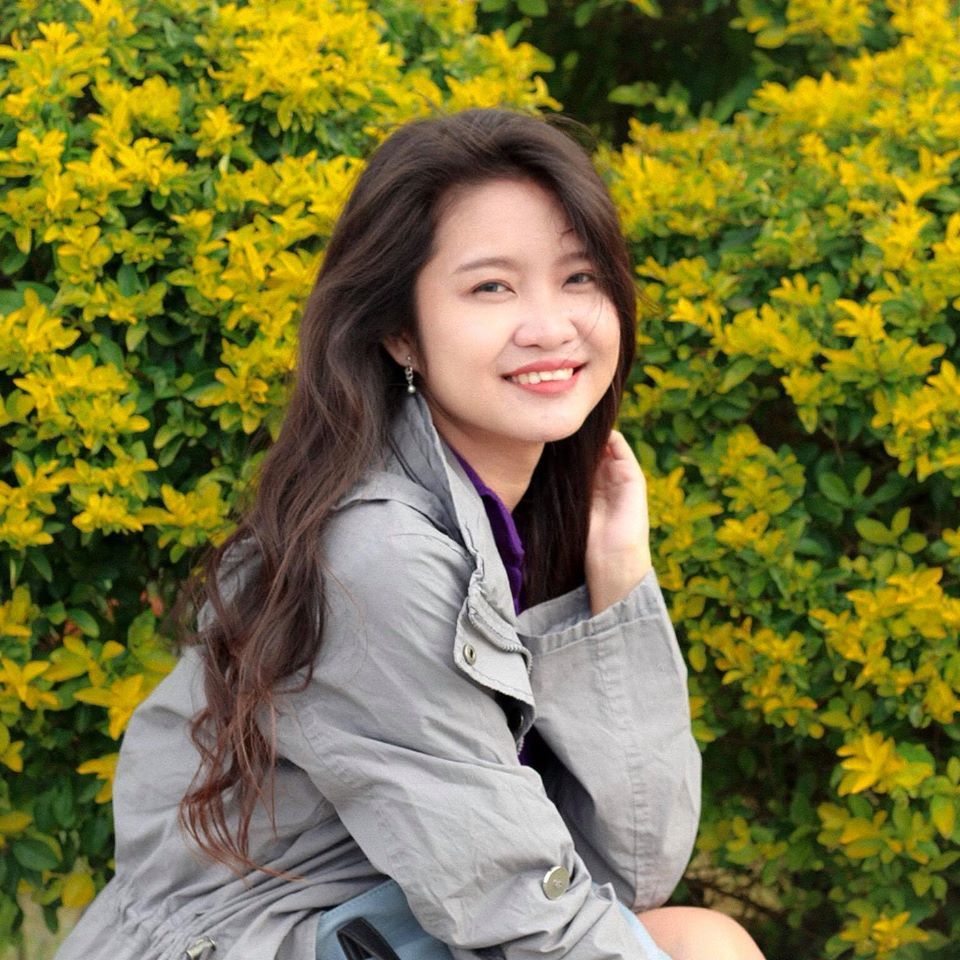 Hi there! I'm Fatima. My first major travel was in 2016 in the beautiful city of Cebu. After that, I got interested in traveling. Now I enjoy learning languages and other country's cultures. My goal is to visit at least one country each year and to share my experiences with other people through writing or blogging. Witness my journey by following me on Instagram.