Travel Guide to Nami Island, South Korea – How to Go & What to Do
Namiseom Island or famously known as Nami Island is in Gangwon Province, South Korea. It is a half-moon-shaped island and where General Nami, a rebel leader in the 13th century, was buried. It has also become prominent due to Winter Sonata, a KDrama masterpiece.  Check out my Day Trip Guide to Nami Island, South Korea.
I had a solo trip to South Korea and Nami Island was definitely on my list. I went there about the first week of April, but unluckily, the flowers haven't bloomed yet. If I had gone a week or two later, the atmosphere could've been quite different. However, everything was so tranquil and gorgeous; I enjoyed my stay here.
Getting to Nami Island, South Korea
First, let's know how to go to Nami Island. If you are from Seoul or Busan, it's a bit far from there. You can do DIY or get a direct transfer:
Getting to Nami Island from Seoul (South Korea DIY)
STEP 1: Going to Gapyeong Station
Get a ride to Yongsan Station and buy an ITX-Cheongchun and stop at Gapyeong, the first ride is about 6:00 AM and you will arrive at 6:56 in the morning. You can book online or buy it at the station.  Fares would cost KRW 5,900 for Economy Class and KRW 5,600 for Standing/Non-reserved.  It's quite expensive since ITX is the fastest way through South Korea, you can also purchase Korea Rail Pass for unlimited use of high-speed rails.
If you want a much cheaper option (I used this), you can ride the intracity trains. A ride from Seoul Station would be about KRW 2,250, less than half of the ITX, but takes about an hour and 40 minutes. You can download NAVER App for this.
As you can see, it instructs you where to go and what to ride. From Seoul Station, you will ride Line one to Cheongnyangni Station and transfer to the Gyeongchun Line. You will board towards Chuncheon and Stop at Gapyeong.
STEP 2: From Gapyeong Station to Nami Island
By Gapyeong City Tour Bus – it costs KRW 6,000. From Gapyeong Station, it will stop at Nami Island. This is a hop-on-hop-off bus so after this, you can also go to spots like Petite France and Garden of Morning Calm. The bus is unlimited for the whole day but you must know wary of the schedule as it only stops every hour or sometimes every 30 minutes.
By Taxi – it would cost about KRW 6,000 – KRW 7,000 for a ride from Gapyeong Station to Nami Island. This is an excellent option if you are a group since you would be dividing costs.
Getting to Nami Island, South Korea Directly by Bus
There are buses from Seoul to Nami Island.
The schedule is as follows:
Insa-dong (West Gate of Tapgol Park) at 9:30 AM
Namdaemun (Sungnyemun Square Bust Stop) at 9:30 AM
Myeongdong (Back Alley of Shinsegae Department Store) at 9:45 AM
Back to Seoul at 4:00 PM
The Fare:
It's better to make a reservation at [email protected]. Or you could buy your ticket through KLOOK.
Entering Nami Island
Entrance Fees
First, you need to buy Naminara Republic Visa Fees. With this, you can get free entrance as well as a round trip ferry ride.
Another fun way to go to Nami Island is through Zip-Line. The entrance fee is already included as well as the ferry ride going from Nami Island. I wanted to use this option, but I was a bit scared since I don't have a companion who can handle my bag for me.
Nami Island Ferry Boat Schedule
Nami Island Operates from 7:30 AM to 9:45 PM every day. Here is the schedule of the Ferry and Zipline that departs from Gapyeong Wharf.

Things to do in Nami Island
1. Bike Around Nami Island
Go to the rental station and rent a bike. There are regular bicycles and Electric Tri-way for rent.  I rented a bike good for one hour. It was not enough since I got to roam around only half of the island. I spent much time taking pictures (haha). But the bike is in a faster and more convenient way than walking. Couple Bikes are romantic, too. And if you don't know how to pedal, maybe you could try the Electric Tri-way as you need some balance.
Rental Fees:

2. Take Pictures!
Nami Island, South Korea is undeniably gorgeous even if there wasn't snow and flowers didn't bloom yet. I went there in the first week of April but unfortunately, it was too early for Spring as Gapyeong is in Northern South Korea. However, with the stunning Mother Nature all around you, from tall trees to the vast waters, it was still picturesque. One key to getting amazing pictures was going away from the crowd; if people go right, I go left. And since I was alone, I just utilized my bags or the tables or trashcans and my camera's countdown timer.
3. Look for Kdrama Spots

As most people know, the iconic Winter Sonata, that started the Korean Wave, especially in Asia. The scene where the lead actors have their first kiss was shot in Nami Island. They also have a statue of the main characters are also here. Besides winter Sonata, there also other Korean Dramas that have filmed here; Rosy Lovers (episode 1), High School King (episode 9), and Mother of Mine (episode 25.)
4. Find your country
Nami Island has many friends, from within South Korea and also to foreign countries. You would enjoy seeing your flag as well as your language here. I was happy to see the Philippine Flag and "Kumusta Ka" when I was walking around. There are also snowmen dressed in different costumes. I also saw a Philippine Snowman! It was so cute.
5. Discover some Animals
Nami Island isn't only a fantastic place for humans, but also critters and birds find this spot remarkable too. I saw squirrels (for the first time in forever) looking for pine nuts and playing around. There are also ostriches, rabbits, turkeys, deer and many more. I also saw a lovely white bird near the restaurants.
6. Ponder
If you want to reflect or want silence, then Nami Island is where to be. It is one of the most tranquil places I have ever been to. Nami Island is so big that you'll find a spot for yourself. I actually found about five spots without many people there on the edge of the island. It's truly breathtaking and I got to think about life and adventures.
Where to Eat in Nami Island, South Korea
Enjoy Korean Food in Nammoon Korean Restaurant.  Prices range from KRW 10,000 (Wangmandu) to KRW 23,000 (multi-course meal). You could genuinely get full here with their delicious Korean Cuisine.
Asian Family Restaurant Dongmoon
Do you want some Asian Cuisine with your family or friends? Asian Family Restaurants provides curry, Korean food, and rice meals. In case you are a vegetarian or a Muslim, this restaurant is Halal Certified, so it's recommended to eat here. Price ranges from KRW 7,000 (Potato Wedges and Bok Choy) to KRW 24,000 (Soft Shell Crab Curry).
If you don't want rice meals or Korean food, then try Pizza and Pasta in Ddanji Pub. There is also cheese salad if you're craving for veggies. Prices range from KRW 6,000 (Baguette) to KRW 34,000 (Burrata Cheese Pizza.)
Where to Stay in Nami Island, South Korea
If you want to stay in Nami Island, then you can check-in at Hotel Jeonggwanru, the only hotel in the island. There are Suite Rooms in the Main Building and Bungalows and Cottages for guests that are in groups. There are also pet-friendly rooms with complementary training pads, waste bags, and shampoo. They must be less than 10 kilograms.
Rates of the Hotel:
You can reserve 3 months before your visit. Facilities like TV, Air condition, Refrigerator, Rice Cooker, microwave, electric kettle, and grill are available depending on the room. However, amenities like towels, shampoo, body wash, lotion, and toothpaste are available. The Internet may not be available though. There are also Banquet facilities, a coffee shop, an event place and a swimming pool. Check-in Time is at 3 PM and Check out at 11 AM.
Nami Island is truly a must-visit when you are going to South Korea. It's so breathtaking and beautiful. It's open all year round and still stunning. Though spring and autumn are the peak seasons (since the colors are amazing), winter and summer are picturesque too! You can also travel around Gapyeong (for Petite France and Garden of Morning Calm). It's truly a remarkable place to have a side trip aside from Seoul. Have you been here? Tell me about your experience!​

Are you on Pinterest? Pin these!

About the Writer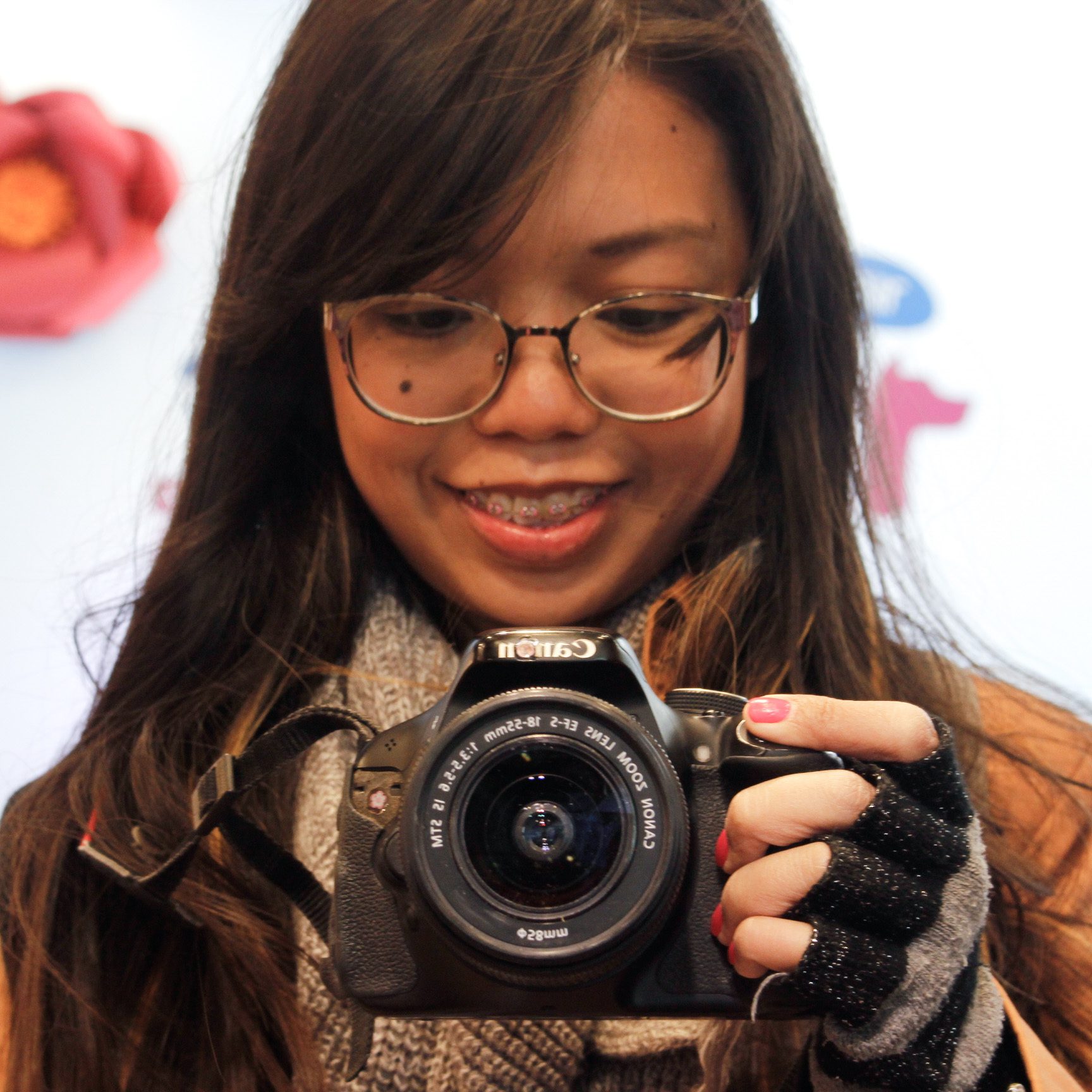 Hey, I'm Lyza! I once was a person who just imagined going to places "one day" but decided to pursue my dreams. My first travel abroad was in Japan, solo, last 2018, and fell in love with the journey since. I'm aiming to visit 10 countries before turning 30 and 2 new places in the Philippines every year. Besides traveling, I love organizing trips, photography, reading, and making new friends. Follow my adventures through my Instagram.