15 Best Things To Do in Algarve, Portugal
Are you planning to travel to Algarve, Portugal soon?  Read our tips below on the things to do in Algarve with suggestions on where to stay, how to get around, and the best restaurants to try!
Algarve, Portugal is located in the southernmost region of the country. It is known for its Atlantic beaches and golf resorts. It is also one of the most developed regions in Portugal and one of the most popular destinations in Europe. Faro is its capital, which is a good place to stay, not only because it is the main city but also because it is accessible to all other places in Algarve. We list down the top 15 Things to do in Algarve, Portugal. 
With Algarve, Portugal's rich culture, and crystal clear waters in the Atlantic Ocean, you'll enjoy your stay there!
Here is the list of the Popular Cities in Algarve, Portugal:
Albufeira

Lagos

Faro

 

Potimao

Quarteira

Tavira

Olhao

Lagoa

Louie

Carvoeiro

Sagres

 

Aljezur
In this article, we will focus more on Albufeira, Faro, Portimao, and Carvoeira.

15 Things to do in Algarve, Portugal
Located along the coastline of the town of Lagos. It is a group of rock formations. You can go on a boat trip to explore the beautiful Atlantic coastline and you'd even get the chance to see caves, grottos, and cliffs. Worth your time.
Suggested tour: Boat Cruise to Ponta da Piedade
If you're into cruising, then this one will surely satisfy you. The boat travels from the Albufeira Marina to Carvoeiro beach. It combines the two most popular things to do in the Algarve: dolphin watching and cave boat trips. During the trip, you'll get the chance to witness stunning caves and rock formations, you can also find dolphins on almost all boat tours, yet it is not guaranteed that you'll see them because they are wild and not fed. However, the crew will surely do their best to find these awesome mammals to make your trip more memorable!
Suggested tour: 2.5-Hour Dolphin and Sea Caves Cruise
If you're not into the ocean and beaches, but still love swimming, worry no more! Algarve has something for you. Located in Albufeira. Swim in the pool, zip down the water slides, or take off on Europe's largest water roller coaster. Aquashow Park Entrance will surely give you a refreshing feeling while you're in Algarve. You can also watch a live animal show with macaws, sea lions, birds, and reptiles or just hang around the sunbeds and lazy rivers. What are you waiting for?
Suggested tour: Algarve Aquashow Park Admission Tickets
In this activity, you can enjoy a 3-hour cruise along the Algarve coastline, from Albufeira to Benagil, on a modern and fully equipped catamaran. You will depart from the Marina, heading westwards along the coastline and enjoying the beautiful scenery. You'll be visiting several sea caves, including the world-famous Algar de Benagil or Cathedral. Not only that, but you can also enjoy swimming in the warm sea waters before heading back to the Marinas. However, please be reminded that swimming and visiting the interior of the caves are subject to the sea condition.
Suggested tour: Caves and Coastline to Benagil
On this 6-hour tour. You'll be visiting two local wineries and enjoy a wine tasting at each. Your private tour will begin with your Portimao Hotel. At each winery, enjoy three samples of their finest wine, and learn about the regional winemaking process. Next, you'll be heading to Serra de Monchique for lunch in a cliff-edge restaurant. You can enjoy a panoramic view of the landscape below while enjoying a traditional Portuguese 3-course meal, with wine and coffee.
Suggested tour: Guided Algarve Wine Tour with Lunch
This tour will give you a fun and exciting experience! You will drive out into the rural Algarve to experience the hidden highlights of the countryside. In this adventure, you'll be visiting historic villages and gaining insight into Pastoral life. If weather permits, you can stop by a waterfall for a swim in its refreshing waters. You'll explore a Moorish Castle, stroll through orange orchards and discover a traditional firewater distillery. Just listen to your guide as you explore the region's rich culture. At the end of your journey, relax as you're driven back to your hotel.
Suggested tour: Sunset Jeep Safari Tour
Zoomarine is the Algarve's top attraction. It is a family Marine theme park with dolphins and seals, pirate shows, water slides, a wave pool, and even a beach. It is the only place in Europe where you can interact with the dolphins in the pool. The dolphin show will surely give you joy, with a breath-taking demonstration of the dolphins' agility, intelligence, and the special bond they have with their trainers. It also features seals and sea lions, sailors, and lost treasure. But that's not all. They have something new for 2019! Jurassic River! Ride the sinuous trail of the river, keeping an eye out for the dinosaurs. They're not hard to spot-some are over 20m tall! Awesome, right? This attraction will truly make your Algarve trip more fun and interesting! Don't miss this one out.
Suggested tour: Algarve Zoomarine Amusement Park Entrance Ticket
Look inside the spectacular rock formations of the Benagil caves on a 2.5-hour comfortable catamaran cruise along the Algarve coast from Portimão. Stop for a swim at a heavenly beach and look for dolphins along the way. You can enjoy the ultimate action-packed day of adventures by going on this combination of a Benagil cave tour, snorkeling, and cliff-jumping. So much fun!
Suggested tour: Benagil Sea Cave Boat Cruise from Portimão
If you don't feel like cruising and you want a more exciting adventure, then this tour is the best for you. EZ RIDE takes you to discover the natural treasures of the coast of Lagos in the closest way to nature. Come and embark with it on an unforgettable adventure, and get to know their famous Ponta da Piedade near and in the best way – by kayak. You can also take advantage of the opportunity to relax, swim, or use diving glasses. Interesting, right?
Suggested tour: 2-Hour Kayak Cave Explorer Tour
You can enjoy a 2 hours and 30 minutes semi-rigid experience with the most emblematic Algarve caves and secret beaches, watch dolphins, and have an unforgettable day! Local company with great concern in giving good times to tourists and above all to make known of the most hidden and difficult to reach places. Stop for a refreshing swim in the Atlantic Ocean. Worth the visit!
Suggested tour: Dolphins and Caves 2.5-Hour Boat Trip
A place that will bring out the surfer in you. In this place, you can enjoy surfing with your friends or family. If you don't want to try surfing, you can just enjoy eating their delicious food, sit back, relax, and watch other people surfing.
An exciting activity that would surely make your holiday fun! Fantastically see the beauty of the Algarve. Ride on a quad along forest tracks, rugged trails, and up and down woodland paths. This activity will surely make your holiday memorable!
A beautiful sandy beach. With the stunning view and cool water, Falesia Beach is a perfect getaway for families on vacation, especially in summer. Enjoy swimming, walking, or just sunbathing on this breathtaking beach.
Suggested tour: 2-Hour Falesia Beach Surf Lesson
Bring out the artist in you by visiting this art gallery. The art collection is housed in an unused storage space in the region's biggest winery. Because of its unique location, you would not only enjoy the arts but the building as well. Don't forget to bring your camera as the collection of art that you will see is all picturesque.
Arco da Vila Interpretative serves as the main entrance of the old town. It is such a beautiful building, but not only that, but you will also see storks nesting on top. With its magnificent architecture, this entrance deserves a visit.
16. Find accommodation in Algarve, Portugal
Extra Tip: Check out Plumguide for the best holiday homes and vacation rentals in Portugal.
How to go to Algarve, Portugal from the UK?
Air travel is the best and most comfortable way to go to Algarve, Portugal. Faro Airport is only 3 hours away from most European destinations.
Via Ryanair: (one way)
*From London Southend Airport to Faro Airport:
Ticket price: starting from $40.12
Via Easyjet: (one way)
*From London Southend Airport to Faro Airport:
*From London Luton Airport to Faro Airport
Ticket price: starting from $123.35
*Prices are subject to change. You can visit Skyscanner for more details about the ticket prices.

Are you on Pinterest? Pin these!

About the Writer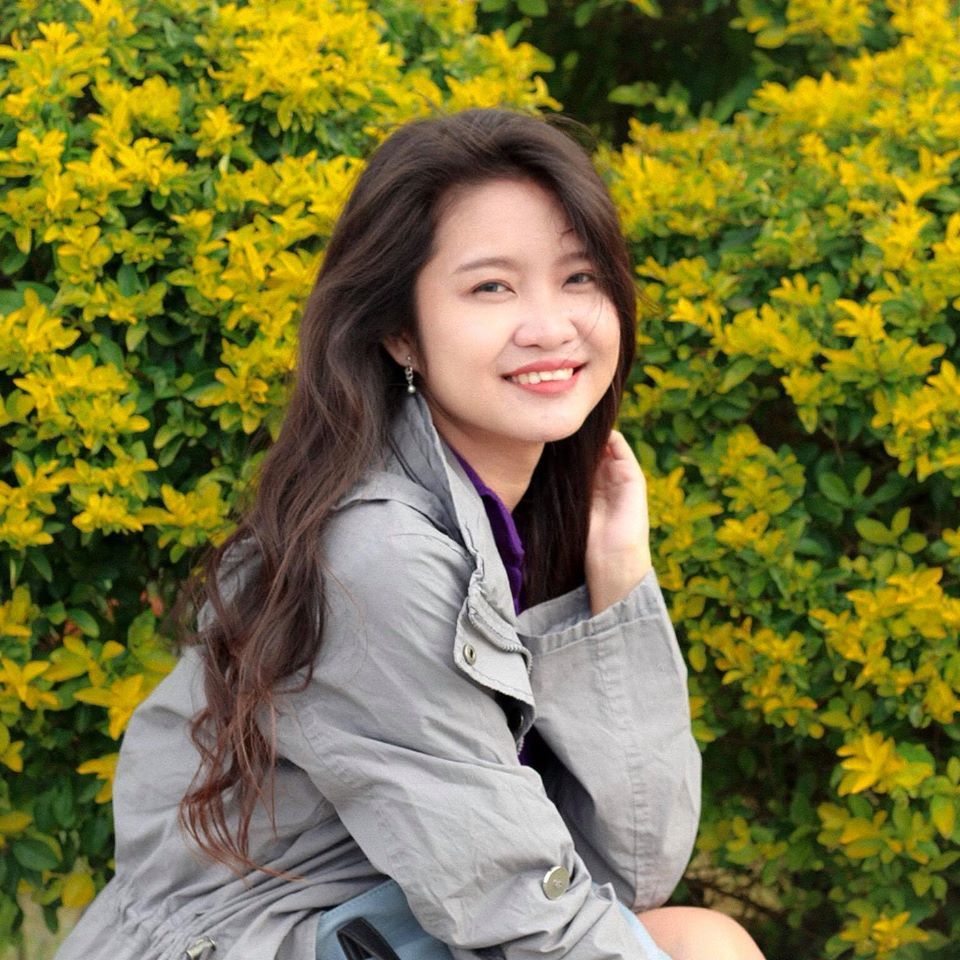 Hi there! I'm Fatima. My first major travel was in 2016 to the beautiful city of Cebu. After that, I got interested in traveling. Now I enjoy learning languages and other countries' cultures. My goal is to visit at least one country each year and to share my experiences with other people through writing or blogging. Witness my journey by following me on Instagram.