Weekend in Algarve, Portugal: How to Spend 3 Days in Algarve, Portugal
Looking for inspiration for a weekend in Algarve?  Read our tips below on the things to do in Algarve, Portugal plus a sample weekend itinerary, where to stay, how to get around, and the best restaurants to try!
Algarve, Portugal is located in the southernmost region of the country. It is known for its Atlantic beaches and golf resorts. It is also one of the most developed regions in Portugal and one of the most popular destinations in Europe. Faro is its capital, which is a good place to stay, not only because it is the main city but also because it is accessible to all other places in Algarve.
If you're only staying in Algarve, Portugal for 3 days, then we'll give you a Guide to  Weekend in Algarve, Portugal that will help your travel more organized and enjoyable.

3-Day Weekend Trip Guide to Algarve, Portugal
DAY 1 – Guide to Algarve, Portugal
Half-Day Algarve Countryside and Villages Jeep Safari– It is probably one of the best things to do while spending your day in the Algarve. You'll get to visit the ancient villages, Arab Castles, waterfalls, and spectacular scenery with a highly professional guide.
This tour is recommended because it includes; Lunch, amazing views, a stop at a beautiful waterfall for a swim in crystal clear water; a friendly guide; a visit to a small Moorish farm to taste the famous firewater-medronho, liqueurs, and honey; an explanation about the corking process, pick up and drop off transportation.
The departure point is at R. Florbela Espanca 117, 8200-132 Albufeira, Portugal, but travelers pick up is also offered. Departure time is t 9:00 am.
After a long day trip on the safari, you can enjoy the nightlife in Albufeira! It is famous for its nightlife as it is for its beaches. The Strip, in the Montechoro area of town, is the heart of Albufeira's nightlife with a lot of clubs and bars. This is such a good place to visit, especially if you're traveling with your friends! But of course, if you're not really into Strips or Clubs, then you can head back straight to your chosen hostel since the Safari tour is either half-day or full-day. Also, you have to gain more energy because the next few days of your trip will be full of fun and exciting adventures!
DAY 2 – Guide to Algarve, Portugal
Caves and Coastline Cruise from Albufeira to Benagil– Start your day with a blast by cruising along the Algarve Coastline, from Albufeira to Benagil, with a modern and fully equipped catamaran. During your cruise, you'll be visiting several caves, including the world-famous Algar de Benagil or Cathedral. You can also enjoy swimming in the warm waters before you go back to the Marinas.
Zoomarine Algarve– After a wonderful experience cruising on the coastline, you can spend the rest of your day in the Zoomarine Algarve. In this place, you'd enjoy the shows. The theme park has dolphins, seals, pirate shows, water slides, a wave pool, and even a beach. You can also interact with the dolphins! Such a great experience, right? But there's more! They have a newly opened attraction! It is the 'Jurassic River' Ride the trail of the river and looks out for the dinosaurs. They're 20m tall so it won't be difficult to see them.
DAY 3 Guide to Algarve, Portugal
Algarve wine tour and mountain discovery with lunch at the mountain topopop– What's the essence of your visit to Algarve if you won't be able to try their local wine? On your last day, I recommend you to do the Algarve Wine Tour and Mountain Discovery with lunch at Mountain Top! It is a 6-hour tour. You will visit two local wineries and get to enjoy their local wines. Not only that. You'll also be heading to Serra de Monchique for lunch. It is a lunch with a twist! It's because while having a traditional Portuguese meal, with wine and coffee, you'll be able to witness a panoramic view of the Monchique. What a good sight to see while having a feast! See it for yourself for you to understand stunning the view is!
 This 3-day Sample Weekend Itinerary, will let you experience and learn not only Algarve's rich culture, but you'll also get to know more about its beautiful sceneries and awesome activities.
Algarve surely has a lot to offer, it has more than what we expect! It is waiting for you! Book your flight now and prepare for a wonderful adventure!
Where to stay in Algarve, Portugal
(Prices are subject to change depending on the dates that you preferred. These prices are available on Oct.18-19, 2019. Visit their official website to check more accommodation and prices)
Where to stay in Algarve, Portugal if you're a backpacker
Located in Faro, 6 km from Faro beach. Perfect for backpackers on a budget.
They have private rooms and shared dorms. All of which have access to shared bathroom facilities. The nearest airport is Faro Airport, 3 km from the property.
Price: Starts at €15 per night for a Single Bed in a 6-Bed Dormitory Room (1 bunk bed), and it's free cancellation.
Located in Faro, 500 m from the Train Station and 300 m from the central bus station. 350 m from the city's historical center. A variety of local restaurants is under a 5-minute walk, serving both Portuguese and international flavors. Guests may also choose to stay in and cook their meals in the equipped communal kitchen.
Price: Starts at € 12 per night for a Bed in 12-Bed Mixed Dorm (1 bunk bed), including taxes and charges, and it's non-refundable.
HI Faro – Pousada de Juventude
Located right next to Faro Alameda Garden. It is a 10-minute walk from Faro downtown.
Accommodation is provided in private rooms and dormitory rooms, all with access to shared bathroom facilities. There is a shared kitchen for guests' use, as well as vending machines with snacks and drinks. The library next door also includes a small bar.
Price: Starts at €9 per night for Bunk Bed in a 6-Female Dormitory Room (Female only), including taxes bus to the airport and Faro Beach departs from 5 de Outubro Avenue, located 400 m away.
Where to stay in Algarve, Portugal if you're on a Budget
If you are on a budget but you want to relax and feel the Algarve breeze while living a luxurious life, then check out these 3 hotels that I have for you:
Hotel Rural Rocha de Gralheira
Offering views across the hills towards the sea, rooms at Rocha da Gralheira are simply decorated and include an LCD satellite TV, and mini-bar. All have a private bathroom with free toiletries and a hairdryer. Guests can enjoy a daily breakfast buffet including fresh fruit. The onsite bar serves sangria, a drink made of fruit and wine. Massage and horse riding are available for an extra charge.
Price: Starts at €49 per night for Twin Room (2 single beds), including taxes and charges, free cancellation, and no prepayment needed, you can pay at the property.
Set in São Brás de Alportel, 21 km from Vilamoura, Casa #SerJo offers a garden and free WiFi. The homestay offers a barbecue. There is a shared lounge at this property and guests can go cycling nearby.
Price: Starts at €35 per night for a Double room (1 large double bed), including taxes and charges, and it's free cancellation. 
Situated within 300 m of Loulé Municipal Market and 7 km of Algarve Stadium. All units are equipped with air conditioning, a flat-screen TV with cable channels, a shower, free toiletries, and a desk. The bed and breakfast provide some rooms with city views. All guest rooms have a wardrobe. Guests at Loulé Coreto Guesthouse will be able to enjoy activities in and around Loulé, like cycling.
Price: Starts at €44 per night for a Twin room (2 single beds) including taxes and charges, free breakfast, and it's non-refundable. 
Where to stay in Algarve, Portugal if you want Luxury
It has a seasonal outdoor swimming pool, garden, a bar, and shared lounge in Faro. Boasting luggage storage space, this property also provides guests with a terrace. The accommodation features a 24-hour front desk, airport transfers, a concierge service, and free WiFi. Guests at Luxury Guest House can enjoy a continental breakfast. Popular points of interest near the guest house include Lethes Theatre, Carmo Church & Bones Chapel, and Old Town Faro.
Price: Starts at €125 per night for Double or Twin Room, including taxes and charges, free breakfast, and it's non-refundable.
Located between Vilamoura and Albufeira. Overlooking Falésia Beach, EPIC SANA Algarve Hotel offers luxury accommodations set in a landscaped pinewood with direct access to the beach, an extensive spa, and outdoor and indoor swimming pools. Breakfast and all-day dining are offered at the main restaurant, both indoor and alfresco.
Recreational facilities include a multi-sports court, a fitness center, and an extensive spa. For families with children (ages from 4 to 12 years old), a seasonal kids' club provides supervised activities and care, so that parents can take a break and relax for a while.
Price: Starts at €200 per night for Deluxe Double or Twin Room with Resort View including taxes and charges, free breakfast, free cancellation, and no prepayment needed, you can pay at the property.
The deluxe Salgados Dunas Suites is a 2-minute walk from Salgados Beach, The 5-star hotel has 6 outdoor swimming pools and modern rooms with panoramic views.  The air-conditioned accommodation at the hotel features private bathrooms with a hairdryer and free toiletries, flat-screen cable TV, a minibar, and a balcony.
The hotel features an à la carte restaurant, where guests can enjoy traditional Portuguese dishes as well as international flavors. Guests wishing to explore the area without their cars can do so by renting bicycles with the hotel's 24-hour front desk. Seasonal entertainment programs and a seasonal Kids Club are a part of the hotel's entertainment offers. Babysitting services are provided, at an extra fee. It is a 6-minute walk from the famed Salgados Golf, with its green 18-hole courses.
Price: Starts at €93 per night for Twin Standard Room including taxes and charges, and free breakfast, but it's non-refundable.
List of Restaurants that you can try while in Algarve, Portugal
It is located on the Algarve coast and features a wine list with the best references from Portugal and all over the World.
What makes this restaurant unique is that it has two types of rooms, one for winter; with warm colors and a fireplace, and another for summer with bright and fresh colors.
They offer a tasting menu, of fish, meat, and desserts. They also have Portuguese wines and brands from around the world.
Opening hours: 7 am-10 pm (Monday-Saturday)
Address: 234 Estrada Vale Formoso, Almancil, Faro, 8100-267, Portugal
Located a short drive away from Faro Tourists can expect a set menu that will save them from hunger. You can also choose from their wine lists. If you want a unique ambiance while enjoying your perfect meal, then this restaurant is the best for you. You can book a reservation. Just visit their official website.
Opening hours: 12 pm – 3 pm and 7 pm – 9:30 pm (Tuesday-Sunday)
Address: Faro, Faro, 8005-488, Portugal
Located in the heart of historic Silves, between the castle and Ibnal-Mutamid-Amar and a gorgeous Gothic Cathedral. It has a nice location with outdoor tables that would give you a nice feeling while dining there.
Opening hours: 10:00am-11:30pm (Tuesday-Sunday)
Address: Rua do Castelo, 11 8300-144 Silves
Sandbanks Fish and Seafood Restaurant
Located by the beach in the Vale do Lobo resort, near Almancil in the Algarve. They offer breakfast, lunch, and dinner menus for adults and special children's menus. If you want a special dish to be prepared for you, then you can contact them to pre-order your selection. They mainly offer fish and seafood, but if you prefer meat or vegetarian food, they also have a wide choice of menu options.
Opening hours:  9:30am-11:00pm (Monday-Sunday)
Address: Almancil, Faro, 8135-854, Portugal
For those looking for the best taste and freshness, then you should go here! Serving fish and seafood from the coast will truly give you a pure taste of the sea. Located on the southern coast, it's a fun and accommodating restaurant.
Opening hours: 12 pm-12 am (Monday-Sunday)
*But on Tuesdays, they open from 6 pm-12 am
Address: 11 Largo da Ribeira, Alvor, Faro, 8500-023, Portugal
How to go to Algarve, Portugal from the UK
Air travel is the best and most comfortable way to go to Algarve. Faro Airport is only 3 hours away from most European destinations.
Via Ryanair: (one way)
*From London Southend Airport to Faro Airport:
Ticket price: $67.10
Ticket price: $40.12
Via Easyjet: (one way)
*From London Southend Airport to Faro Airport:
Ticket price: $119.45
*From London Luton Airport to Faro Airport
Ticket price: $123.35
*Prices are subject to change. You can visit Skyscanner for more details about the ticket prices.

Are you on Pinterest? Pin these!

About the Writer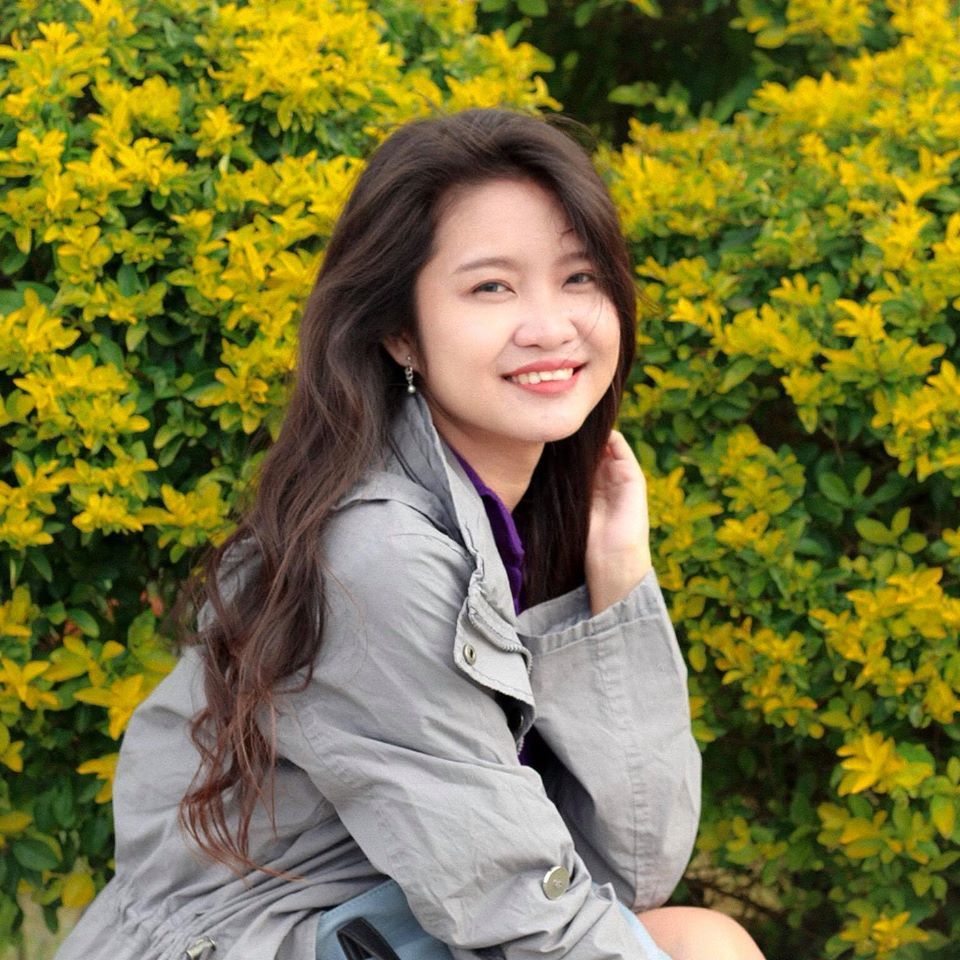 Hi there! I'm Fatima. My first major travel was in 2016 to the beautiful city of Cebu. After that, I got interested in traveling. Now I enjoy learning languages and other countries' cultures. My goal is to visit at least one country each year and to share my experiences with other people through writing or blogging. Witness my journey by following me on Instagram.