A Short Guide to Traveling in Venezuela – How, Where & Frequently Asked Questions
When our friends found out that we are traveling to Venezuela, it wasn't the usual reaction we get. They were pretty worried and in fact, advised us to bring our own tissue, water, and food. We took necessary precautions and brought supplies, just in case. But to our surprise, we didn't really need to bring all of those.
There were actually a lot of supplies available to us in Venezuela and our experience didn't differ much from the other South American countries we've already visited, aside from the unique experiences the country itself has to offer. Of course, we're not disputing that times are hard, economically and politically, for many Venezuelans, but as tourists there we felt like we had reasonable access to everything we needed.
Venezuela is a federal republic on the northern coast of South America and has a population of almost 32 million. While political riots in the city can be frequent at times, we found it very safe to travel in the between the cities by both air and road. Even the random police checks on the highways were a simple experience and the officers inspecting the vehicle and our identification were polite, friendly and happy to have a casual chat with us in Spanish. Exploring Caracas itself is best advised with a knowledgeable guide, who understands where to go, when and how. The local people we met along the way were wonderful, traveling was extremely affordable and the raw, authentic beauty of the country actually made it one of our top must-visit destinations.
Questions and Answers about Venezuela
Where is Venezuela?
Venezuela is bordered by several different countries. You have Colombia on the west, Brazil to the south, Guyana on the east, and the island of Trinidad and Tobago to the north-east.
Is it safe to travel to Venezuela?
We can't really say it's perfect for solo backpackers and hitch-hikers at the moment, however, the condition of the country fluctuates, so what you read in the media is often reflective of something that happened weeks, months or even longer before. It's important to find current information about what is going on at the time you're planning to go there so that you can make an informed decision. Like in any part of South America, or the world for that matter, there are areas which you should stay clear of. We decided that we wanted to travel there with someone local who knows the country inside out, understands the situation and also knows how to use that knowledge to make a safe and exciting experience without feeling like a guided bus tour.
After a small amount of research we contacted Osprey Expeditions, who have been a leading guide and travel specialist in Venezuela since the 1990's, have the the top Lonely Planet reviews and are the advisors of choice for travel writers looking to document Venezuela, even when government travel advisories tell you to stay away! Osprey Expeditions also offer tours and travel services all over South America.
How to Change Money in Venezuela?
Money in Venezuela is an interesting phenomenon. An economy in depression and long term inflation mean that you can cover a double bed in $50 USD worth of Venezuelan Bolivars, that's how incredible the exchange rate is! Part of the issue for tourists is that if you try to use your foreign debit or credit card in Venezuela, then the exchange rate the government is trying to set (unsuccessfully) will see you paying $50 USD for a cup of coffee, but technically, bringing in USD's to exchange them into local currency at the actual market rate is… let's just say… not allowed! The situation in Venezuela has seen some dramatic changes since we were there a few months ago, so we suggest doing some research on travel forums and contacting your chosen local operator there to give you the most current information.
What is Unique about Venezuela?
If you are a fan of Miss Universe, then you already know that Venezuela is home to some of the most beautiful women on the planet. But that's not the reason we went there! I am not exaggerating when I say that they have great landscapes, beaches, and sights which can't be seen anywhere else. Venezuela is also one of the most ecologically diverse countries in the world – mountains, forests, jungle, wetlands, tropical deltas, coastal wilderness – all densely packed with wildlife!
What is the culture of Venezuela?
Like most South American countries, Venezuela has a very rich culture brought by groups from different parts of the world. You can see minor influences from Italians, Arabs, Germans, and Portuguese to name a few. But in general, the Venezuelan culture has a very prominent Spanish and Caribbean influence.
And if you are a baseball fan, then initiating a conversation with the locals wouldn't be hard as baseball is the most popular sport in Venezuela.
It might surprise you to know that even with the political rifts in the country, Venezuelans are known as one of the happiest people on earth.
What is the Geography of Venezuela?
Venezuela is around twice the size of California. The country is shaped like an inverted triangle and has a 2,800 – kilometer coastline, which occupies much of the northern coast of the continent.
The climate varies wildly depending on your location, mostly due to altitude. The coastal areas are some of the hottest, but with the added benefit of a sea breeze. Lowland areas inland also have a very tropical climate with high temperatures and plenty of humidity. Moving up into the Andean mountains sees a decrease in temperature relative to the increase in altitude, where temperatures can drop to as low as 9°C (48°F). Like most tropical environments, Venezuela has a heavy rainy season, which is from May to December.
The mountain ranges in Venezuela create 4 distinct regions.
The Maracaibo lowlands
Mountainous regions in the north and northwest
Orinoco Delta – A wetland and jungle region leading out to the Caribbean
Guiana Highlands
There are over 10,000 rivers in the country, but the most significant is the Orinoco river being the 3rd longest river in South America.
How to travel to Venezuela?
If you are planning to travel to Venezuela, here are some of the airlines that will take you to this amazing country.
From the USA – From Miami Florida, you can take non – stop flights going to Caracas via SBA and American Airlines.
From London – There are no direct flights but you may take Air France, American Airlines, United Airlines and Avianca.
From Dubai – If you are from the Middle East, specifically in Dubai, there are a number of flights going to Venezuela. Swiss, Air France, Lufthansa, British Airways, KLM are just a few of your choices.
From Singapore – You may choose, Air France, Singapore Airlines or Lufthansa.
How to travel in Venezuela – Transport in Venezuela?
Public buses – As always, this would be the cheapest option. However, public buses do not have a good reputation when it comes to safety. Reputations are not always correct or in date, so make sure you find reliable information before making this decision
Train – Caracas has a subway system if you still want to stretch your budget.
Taxis – The taxis in Venezuela don't have meters and in fact, there are a lot of unlicensed taxis. Make sure you negotiate a fixed fare before going inside the taxi. This is the most practical means of transportation.
Private transfers – If you can spend more, then it is always best to have private transfers. Osprey Expeditions have a network of trusted drivers to pick you up and deliver you to hotels, airports or whatever your planned destination is.
What's the food like in Venezuela?
When you go to Venezuela, the food is different from region to region. Some are influenced by European, West African and even Native American cuisines.
The staple foods in Venezuela are rice, yam, corn, and beans. For sides, these are potatoes, onions, squash, and spinach to name a few. Being one of the most fertile lands in the world, the country is able to cultivate a huge range of fruits and vegetables, much like neighbouring Colombia.
What is the weather like in Venezuela?
The different regions of Venezuela have different climates, which makes this country even more interesting.
Maracaibo Lowlands – Dry and hot
Andes Mountains – Cooler in higher areas
Central Plain fronting Orinoco Rivers – Warm
Guiana Highlands (where you can find the world's highest waterfall, Angel Falls)  – Hot and humid
Important things to pack for a trip to Venezuela?
If you are about to pack your bags, here are some things you should keep for your Venezuelan adventure.
Lightweight clothes – Cotton and linen will do you good.
Sunscreen and hat – The sun is strong and you'll burn faster than you think.
Money belt – Or some other discreet storage device.
Light jacket and umbrella – May to July are the rainy months
Water – Once you arrive, keep plenty of water with you, especially on hiking trips.
Comfortable shoes – Much of Venezuela's attraction is the great outdoors, so make sure you have outdoor shoes that let you enjoy it!
10 Amazing places to see and things to do in Venezuela!
1. Caracas City Tour – This is a full day tour that will allow you to see the real capital city of Caracas behind the stories and news reports. You can even visit museums and ride a cable car at Avila National park.
2. Angel Falls Expedition – It would be a mortal sin not to see Angel Falls when you are in Venezuela. You will get into the jungle and will set up a camp close to the waterfalls. The flight by light Cesna aircraft from Bolivar to Canaima National Park is an experience in itself!
3. Choroni and Henri Pittier National Park – This is just 3 hours away from the capital city. Enjoy the fantastic view of the waters and palm tree beaches. You can even go, snorkelling, paddle boarding and have fresh tuna barbecue on the beach!
4. Roraima Trek – Go to the highest rock formation of Canaima National Park. This place is very sacred to the Pemon indigenous people and the rock stack itself is formed mostly from pure rose quartz.
5. Orinoco Delta – See the mangrove swamps and the virgin jungle of the Warao, where wildlife like monkeys, snakes, macaws, river dolphins, tarantula spiders and load more are so densely packed you won't know where to look first! Compared to more frequented tourist destinations, the Orinoco Delta is seriously unspoiled and unique.
6. Los Roques Archipelago – This is truly a paradise! The coral reef formation and the white sand is like heaven under water.
7. Catatumbo Lightning – This phenomenon happens only in April to November. If you want to see and witness such beauty, you know which dates to book. Before you go, do some research on lightning photography to grab the best shots of this display of pure meteorological power!
8. Merida – This town is known to be the adventure-sports capital of Venezuela. You can go hiking, rafting, mountain biking or paragliding, to name just a few!
9. Isla Margarita – This is the best place if you want to see the most popular beaches in Venezuela. You can also try snorkeling and kitesurfing and there are a host of very affordable luxury hotels if you just want to relax and recover after all the hiking and exploring.
10. Pan de Azucar – Join this tour as it is considered one of the most interesting treks in the Venezuelan Andes mountains. Pan de Azucar peak is one of the highest peaks in the country.
Final thoughts on Venezuela
We all know that politically and economically, Venezuela is going through some of the toughest times in the history of the country's existence, and we all hear the negative news and travel warnings portrayed in the media. We would be lying if we said that all of these things are untrue, or that there is zero risk in visiting Venezuela, but as with any country the risks are localised and are often not as constant or severe as they are made out to be. It is entirely possible to travel the country and be just as safe as you would in any other South American country, particularly if you plan your journey properly and work with a local specialist who can give you the best real-time information to help you make the right decisions.
Give this beautiful country and its wonderful people a chance to show you things and offer you experiences that you will never forget and cannot be experienced anywhere else on Earth, and you will be rewarded with more than you can imagine!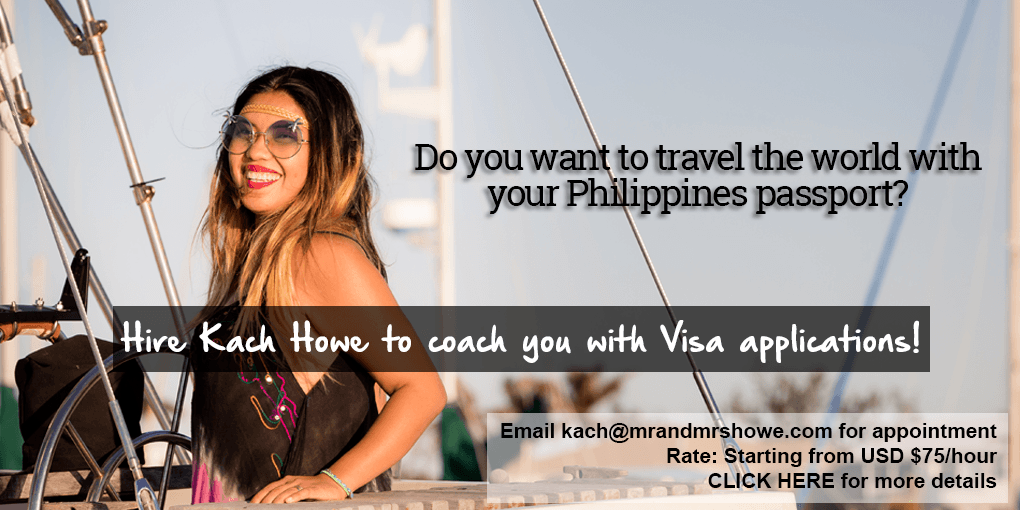 Are you on Pinterest? Pin these!