10 Best Taiwan Night Markets and Street Foods
One of the best things to do in Taiwan is enjoying its Night Market and eating street food. Should you visit there, here is a list of 10 Best Taiwan Night Markets and Street Foods you should eat. From Taipei to Kaohsiung, you can find night markets here.
Street markets are part of Taiwanese culture. It is what locals have been doing for the past 50 years or more. Visiting here is very affordable as they are cheaper than restaurants. A tip: don't overeat in one stall; you can buy one food and eat another from the next stalls.
Address: North end of Kee Lung Road, Xinyi District, Taipei
Raohe Street Night Market is one of the oldest in the country. Brave the crowds in the evening and enjoy the authentic street food and stalls selling random goods. You will surely enjoy the 600-meter street. To go there, you can ride to Songshan Station then use exit 5. You will see a temple; across it is the entrance.
Must try Street Food:
Fuzhou Black Pepper Bun
This is a baked bun with the meat marinated with black pepper and other ingredients. When you come here, you will see a long queue at the stall.
Suggested Tour: Jiufen and Raohe Night Market Tour 
Address: Bei District, North District, Taichung
One of the best night markets in Taiwan, located in Taichung, is the Yizhong Street Night Market. Aside from street food stalls, stalls are selling trendy things for the young and hip consumers like trinkets and even anime goodies. You can ride a bus and stop at the National Taichung University of Science and Technology to go there.
Must try Street Food:
Yizhong Fengren Ice
If you are up for something sweet and cold after strolling in Yizhong Street, then try this. It's a Taiwanese shaved ice famous in the area.
Address: Yucheng Road, Zuoying Dist., Zuoying, Kaohsiung
View this post on Instagram
Found in Kaohsiung, Ruifeng Night Market is a night market filled with eateries and bargain goods. It's effortless to navigate and is located near a high school. There are also game stalls you would enjoy. If you want to go here, ride a train to Kaohsiung Arena Station.
Must try Street Food:
Angel Chicken
Angel Chicken is a fried chicken sold as street food and famous in the country. Angel is a popular brand of chicken. Original and spicy flavors are available.
Suggested Tour: Kaohsiung Popular Sightseeing Private Car Charter 
Address: Fengjia Road, Xitun, Taichung
Located near Feng Chia University is one of the biggest night markets in Taiwan. Feng Chia is actually 1-km wide, where locals and tourist will genuinely enjoy their night. There are also boutiques and shopping centers in the area. You can go here by riding a bus to Chaoma.
Must try Street Food:
Sweet Potato Balls
One of the stalls with long queues is selling these crunchy potato balls. They are bite-sized and delicious. You can enjoy strolling the night market while munching these.
Suggested Tour: Taichung Half Day and One Day Tour 
Address: Jihe Road, Shilin, Taipei
One of the best Taiwan Night markets is Shilin Night Marker. There are many food choices as well as goods that you would want. There is also a food court located underground. You can go here by stopping at MRT Jiantan Station.
Must try Street Food:
Oyster Omelet
One of the most popular street foods in Shilin Night Market is the Oyster Omelet. Its starch is mixed with egg and has a filling of small oysters. There is also sauce poured on top of it, which makes it tastier.
Suggested Tour: Shilin Night Market Food Walking Tour in Taipei 
Address: Rensan Rd., Ren'ai District, Keelung
Do you want cheap and delicious seafood and a great view? Off you go to Miaokou Night Market. After shopping in the centers nearby, you could check out the stalls and buy street food afterward. You may need to bring an umbrella in case it rains. You can take a train to Keelung Station.
Must try Street Food:
Cream Crab
Seafood is very fresh in Keelung as it is located on the North Coast. Cream Crab is something you should definitely try when coming here. Hurry before it's sold out.
Suggested Tour: Taichung Half Day and One Day Tour Keelung Night Market Food Tour from Taipei
Address: Ningxia Road, Datong, Taipei
One of the oldest and best Taiwan night markets in Taiwan is Ningxia Night Market. It's relatively smaller than Shilin; still, the stalls are over 20 and filled with yummy street food. To go here, you can stop ant Shuanglian MRT Station take exit 1, and walk to the night market.
Must try Street Food:
Stinky Tofu
One of the best street food in Taiwan and is commonly seen in night markets. It can be fried, steamed, or barbecued. One should not mind the smell and try eating this delicacy.
Suggested Tour: Ningxia Night Market in Taiwan 
Address: Hualien, Hualien City
With over 400 vendors, Dongdanem is one of the largest in Taiwan. Vegetarian food options are also available. There are also game stalls here if you want to release some stress. You can ride a bus to Hualien Station to go here.
Must try Street Food:
Taiwanese Sausage
Taiwanese sausage is one of the most common street food in the country. Indeed, you should not miss eating this – be it the small bite-sized ones, big ones, or those in a bun.
Address: Linjiang Street, Da'an, Taipei
Located near many tourist spots like Taipe101 and Elephant Mountain in Taipei is the Linjiang Street Market. It might be small, but it's many locals' favorite as they are not far away from the center. You can get here by taking the Red line to Xinyu Anhe and leaving at Exit 3.
Must try Street Food:
Stir-Fry Dish
If you want an authentic Taiwanese dish and one on the Michelin Bib Gourmand list, is Stir Fry by Lo Chi Hsiao Chao. The most favorite is clam, beef, and lamb stir fry. It's super delicious, you won't regret it!
Address: Liuhe Rd, QianjinDist, Daliao, Kaohsiung
From food stalls to clothes shop, you could enjoy the Liuhe Night market. This is one of the best night markets in Taiwan and opened in the 1950s. Getting here is easy; you can walk from Formosa Boulevard Station.
Must try Street Food:
Seafood Porridge
There are many kinds of seafood available at Luihe Street Market, so don't you miss eating it. One of the delicious recipes is the Seafood porridge filled with squid, prawns, clams, and many more. This hot bowl is perfect on a cold night!
Suggested Tour: Kaohsiung Day Tour
That's our list of 10 Best Taiwan Night Market and Street Foods. You'll surely add this to the reasons why you will love Taiwan. If you have been here, which one is your favorite? What street food do you highly recommend? Comment below.

About the Writer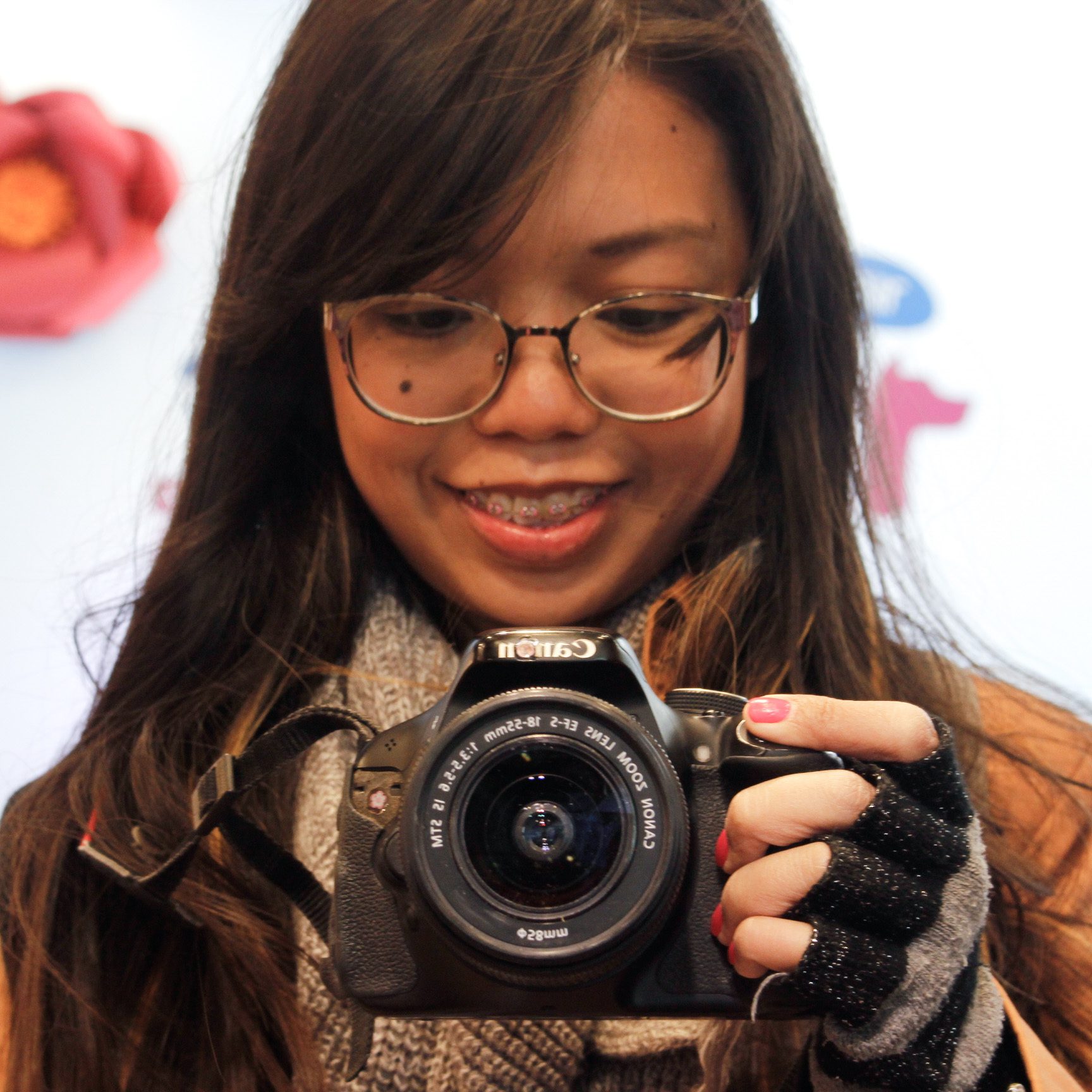 Hey, I'm Lyza! I once was a person who just imagined going to places "one day" but decided to pursue my dreams. My first travel abroad was in Japan, solo, last 2018, and fell in love with the journey since. I'm aiming to visit 10 countries before turning 30 and 2 new places in the Philippines every year. Besides traveling, I love organizing trips, taking pictures, reading, and making new friends. Follow my adventures through my Instagram.

Are you on Pinterest? Pin these!