10 Awesome Street Food to Eat in Myeongdong, South Korea
Have a taste at some of the best street food in Myeongdong, South Korea for a memorable food experience in the Land of the Morning Calm!
Samgyupsal, Jjampong, Kimchi, those are just a few examples of what South Korea has to offer when it comes to their delicious dishes. And if you love "anything K", you will know that South Korea is not only about Kpop, Kdrama, fashion, or cosmetics. Their food, whether it be a main dish, dessert, or street food, is one of the reasons why the Korean culture is popular worldwide.
People from different countries love pigging out Korean food due to their unique taste, ingredients, and appetizing appearance. And in this article, we'll focus on a certain area in Seoul wherein you can find a lot of mouthwatering dishes, in Myeongdong. So ready your pen and paper to know what are the best street foods that you should try in Myeongdong.
Here are the top 10 Street food to eat in Myeongdong that We Recommend
1. Kimbap
Kimbap or Gimbap is a Korean rice roll. It is made from steamed white rice (bap) and whatever fillings you want to eat this with like vegetables and pickles, rolled inside a seaweed sheet called 'gim' and served in a bite-size slice. Koreans usually eat this with Tteokbokki. A lot of vendors sell this in Myeongdong so you won't have a hard time looking for this one.
2. Twigim
Who wouldn't love deep-fried foods? These types of foods are surely irresistible. And when we talk about the street food in Myeongdong that you should definitely try, twigim is one of those. Twigim is a combination of dumplings or kimbap and vegetable slices dipped in a batter before deep-frying. It's ideal to eat this with beer.
3. Tteokbokki
The ever-popular tteokbokki! If you love watching Korean dramas or variety shows, you might have seen this a lot of times. Koreans love eating this any time of the day. The "tteok" in Tteokbokki means rice cakes, and it is served with thick, sweet and spicy sauce. The chewiness and the aroma of tteokbokki make it one of the most popular street food in Myeongdong and in South Korea as a whole.
4. Soondae
Among these street foods, Soondae is the one I've been wanting to try. Soondae was originally a food reserved only on special occasions. But after the Korean war, the original recipe was changed due to a shortage of meat. At the present time, Soondae is made by either boiling or steaming a cow or pig's intestines that are filled with different ingredients such as harden pigs' blood with glass noodles.
5. Mandoo
Dumplings! Yes, Mandoo means dumplings. Korean dumplings are almost similar to the Chinese baozi and Japanese gyoza. These dumplings are served pan-fried, deep-fried, steamed or boiled. You can find mandoo literally anywhere in Myeongdong. It is very accessible and affordable. You can either eat this indoor like in restaurants or outdoor as street food.
6. Odeng
Odeng is a derived word from the Japanese name "Oden". Its Korean native name is Eomuk/Eomuk Tang. Odeng is a fishcake on skewers served with hot broth. This street food is the best food to eat during a chilly winter season. The good thing about buying Odeng is that you pay for it per skewers, while you can request for a fishcake broth for free.
7. Patbingsoo
View this post on Instagram
Talking about desserts? Patbingsoo is the answer! This sweet Korean shaved ice will save you during a hot summer season. Originally, Patbingsoo is a combination of shaved ice, tteok, powdered nuts and red bean paste (pat). But now in modern times, it has various flavors that you can choose from like chocolates, green tea (matcha) and a lot more!
8. Hotteok
Another dessert that's worth trying. Hotteok, pronounced as "ho-tok" is a sweet pancake filled with brown sugar syrup, honey or other fillings, then are fried cooked. However, please be careful before eating them as they come out straight of the oil, so these delicious pancakes are extremely hot.
9. Chimek
Chimek literally means "Chicken and Beer". Chi is the short word for chicken, and mek/maek is from the Korean word "Maekju" which means beer. The mouthwatering chicken comes into bite-sized pieces with a delicious glaze. And from the name itself, you just have to it these chickens with beer for a perfect meal with your friends! These are really a perfect combination.
10. Hweori Gamja
View this post on Instagram
Hweori Gamja is a very interesting Korean street food because of its unique shape. It means "Tornado Potato". These spiral-cut potatoes are served with seasoned powder like onions, cheese, or BBQ flavor. For another twist, you can also buy a Twist Potato with sausage. It's almost the same with Hweori Gamja but with a sausage inside. Yum!
This list of street food in Myeongdong are just some of the best that you must try. Myeondong or South Korea as a whole offers a variety of street foods that are really mouthwatering. Once you have a taste in any of these dishes, you'd also be able to understand the Korean culture and why it is popular all over the world. Have you tried any of these? Share with us your favorite!

Are you on Pinterest? Pin these!

About the Writer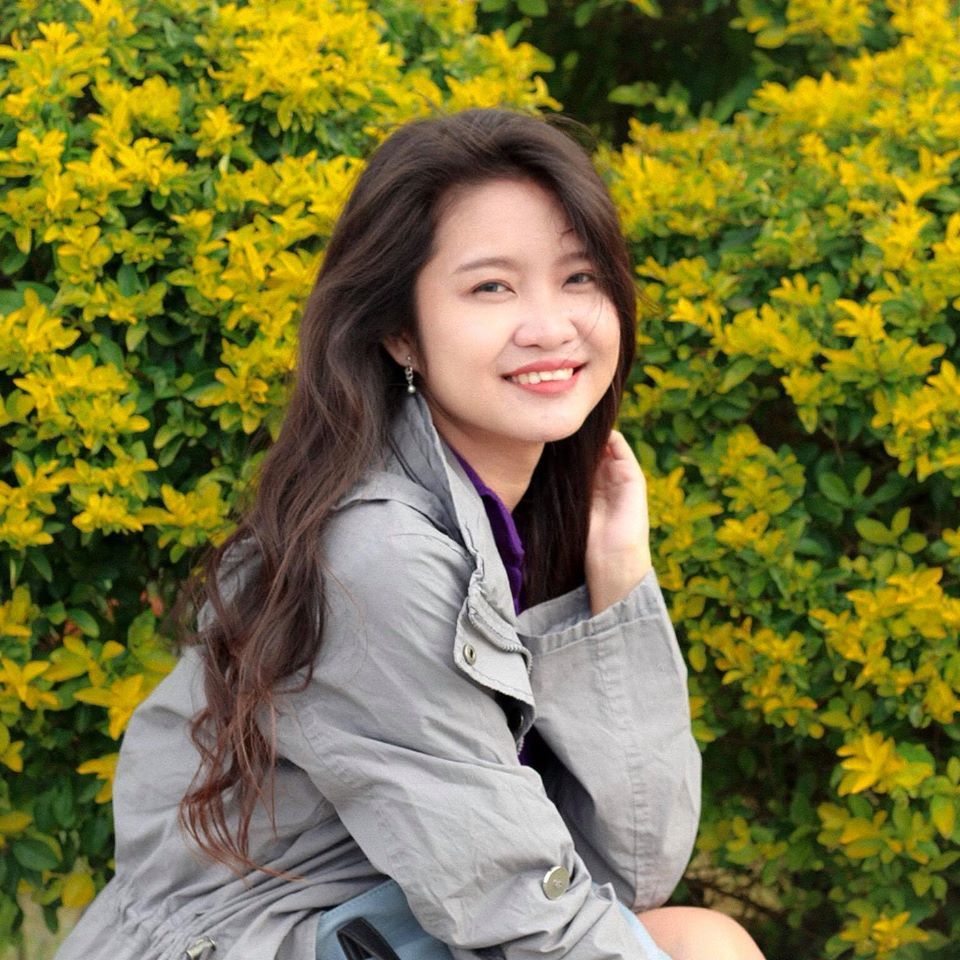 Hi there! I'm Fatima. My first major travel was in 2016 in the beautiful city of Cebu. After that, I got interested in traveling. Now I enjoy learning languages and other country's cultures. My goal is to visit at least one country each year and to share my experiences with other people through writing or blogging. Witness my journey by following me on Instagram.