South Korea Cherry Blossom Guide: When to visit SoKor to see the Cherry Blossom
One of the best things to see during the spring season is the gorgeous Cherry Blossom Trees. The beautiful pink and white flowers upon the trees; saying hi to you, gracing you with its beauty. If you are going to South Korea to see the Cherry Blossoms, this guide is perfect for you. We'll tell you in this South Korea Cherry Blossom Guide when to go and where to check out the full bloom.
Let's have a geography discussion on South Korea first. South Korea has 9 provinces and 7 metropolitan cities. Jeju is the southernmost, while Gaghwon and Gyeonggi are at the most North. The first place that will bloom will be in the south and will go upwards to the North.
When I visited South Korea, my ticket was from a seat sale and was the same dates as my Tokyo a year before. Cherry Blossoms were blooming in Tokyo at that time (last week of March to the first week of April), so I was sad that when I got to go to Seoul, only a few have bloomed. So I hope this guide will help you not to make a mistake as I did!
March 20 – 30 – Jeju Island
Attend the annual Jeju Cherry Blossom Festival that's usually celebrated in the last week of March to the first week of April. You can witness the gorgeous trees at Jeonnong-ro Road in Jeju City, at Jangjeon-ri in Aewol-eup, and at Jeju National University's Entrance. If you're up for pictorials with lined Cherry Blossoms, check out Hwasun!
March 22 – 29 – Gyeongsangnam
View this post on Instagram
Gyeongsangnam is a province near Busan. They have their own Hwagae Cherry Blossom Festival that's going to be held in Hwagae Market. It's also near Jeollanam, that also has a  Gurye Sansuyu Festival a week before with gorgeous cornelian cherry (they usually are the first to bloom during spring). Don't forget to walk the "marriage road" that's 4km long; if you do it with your other half then you'll have a happy ending!
March 25 – April 4 – Busan
View this post on Instagram
Check out gorgeous Cherry Blossom trees that line in Samnak Ecological Park in Sasang District, Busan. Other spots are Oncheoncheon Stream near Suyeonggang River, Dalmaji Hill, and Samik Beach Apartment.
March 26 – April 2 – Daegu
View this post on Instagram
Colorful Daegu is the fourth-biggest metropolitan city in South Korea. Hopefully, the Corona Virus Outbreak here has been down, and it's already safe to come here to check out Cherry Blossoms. If you want to see these gorgeous trees, go to Yongteonsa temple, Suseong Lake, Jijeo-dong Cherry blossom Tunnel, or Keimyung University's Seongseo Campus. They also have Palgongsan Mountain's Cherry Blossom Festival!
March 27 – April 6 – Gyeongsangnam
View this post on Instagram
See the famous Jinhae Gunhangje Festival, where millions of crowd to see Cherry blossom trees that feels like a tunnel. The rail tracks and the Korail train make it more scenic. It takes your breath away, and you'll surely know why at least 2 million people visit here when you come and visit.
April 4 – 13 – Seoul
View this post on Instagram
Seoul has not only gorgeous skylines and traditional castles but lined Cherry Blossom trees. You see Yeongdeungpo Yeouido Spring Flower Festival that's at the back of the National Assembly building. There are also spots near the Hangang River, Seoukchon Lake, or the Palaces. I saw a few trees blooming in Changdeokgung two weeks earlier than full bloom.
April 8 – 15 – Gapyeong
View this post on Instagram
See the beauty of Gyeonggi Province, particularly in Gapyeong, as it is blanketed with not only pinks and whites but also reds and greens and other colors. The best spots to see them are at Nami Island and Garden of Morning Calm. I also went here too early for spring (it was a bit empty), but some flowers were almost blooming; this would be so picturesque in full bloom. You won't regret spending a day or two here in Gapyeong!
With this South Korea Cherry Blossom Guide, I hope you will see Cherry Blossoms in its full glory! I honestly thought I would see them only on TV or Movies, but I had the change during my solo trips in East Asia, and they were so stunning I was about to cry! I hope you feel a range of emotions (but mostly happiness) as you see Cherry Blossoms during your trip! Hoping for the best!​

Are you on Pinterest? Pin these!

About the Writer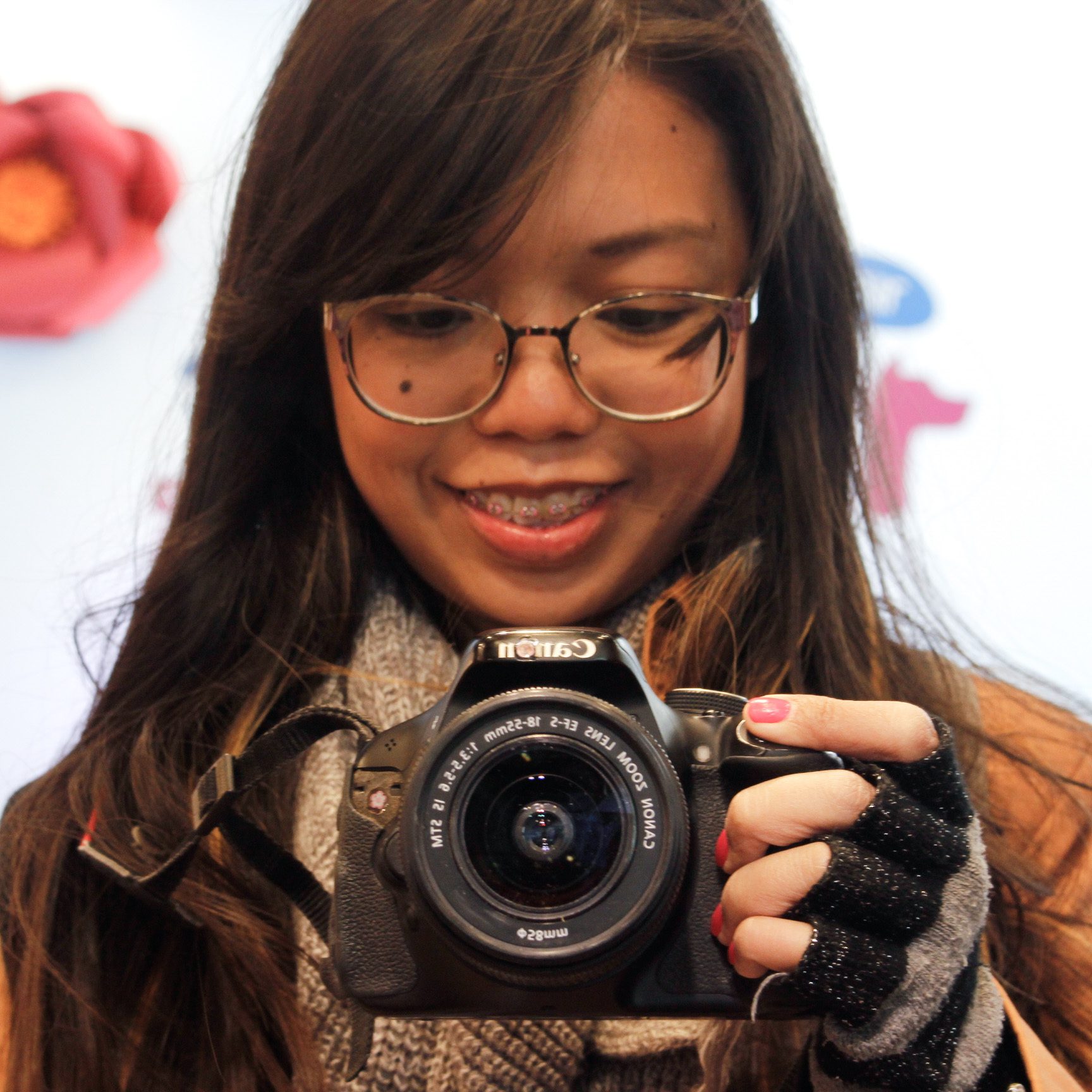 Hey, I'm Lyza! I once was a person who just imagined going to places "one day" but decided to pursue my dreams. My first travel abroad was in Japan, solo, last 2018, and fell in love with the journey since. I'm aiming to visit 10 countries before turning 30 and 2 new places in the Philippines every year. Besides traveling, I love organizing trips, photography, reading, and making new friends. Follow my adventures through my Instagram.