Our Nullarbor Roadtrip Itinerary: Best Way to See South and West Australia
Dramatic landscapes, unique encounters, fine food – how do you count the ways one can fall in love with Southern and Western Australia? In our recent road trip with Nullarbor Traveller, it was just one incredible experience after another.
These two regions of Australia are a goldmine of photogenic scenery. Plus, the pace of life is a lot more relaxed than in the cities of the East Coast. What a great way to immerse yourself in nature, see unique wildlife every day, and watch more sunrise and sunsets than you've ever seen before!
Eating camp-cooked food around a campfire and camping out under a blanket of stars is just one of the ways a Nullarbor road trip will amaze you.
If you're looking for an incredible camping adventure, this 10-day adventure with Nullarbor Traveller is exactly what you need. From hikes through gorgeous national parks to finding yourself in the middle of the outback and ancient forests, this trip has it all. We loved it and so will you!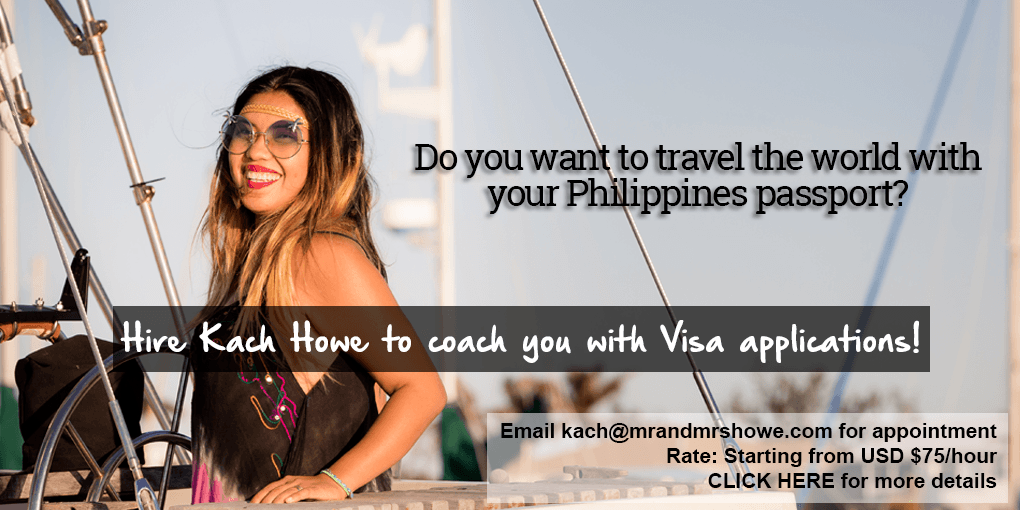 The Ultimate Road Trip to Explore South and West Australia
Here is where our itinerary took us on our Nullarbor road trip exploring this fantastic part of the Land Down Under:
Day 1: Flinders Ranges National Park
The Nullarbor Road trip began extra early from the City of Churches but it was every bit worth it. With a quick stop in Clare, we set off on a 400 km drive towards the Flinders ranges. We were able to see the spectacular Alligator Gorge and Warren Gorges of the Flinders Ranges. We had a short trek in the afternoon to watch the sunset, then we set up camp while our guide Jodie cooked up a dinner of kangaroo stew!
But undoubtedly, the best part of the day was sleeping under the stars and bush camping in Warren Gorge. Under the beautiful lights of the Southern Cross, we camped in swags, canvas bedrolls like heavy duty sleeping bags.
Day 2: Coodlie Park and Eyre Peninsula
This morning took us on a long hike along the Flinders Ranges, where we hiked up the mountain in time for sunrise and saw our first wild kangaroos! In the afternoon we headed for Talia Caves, where the limestone caves have been carved out by the weather and the power of the seas. The view from inside the caves was like looking out of a window onto the ocean.
And after a long day's drive, we arrived at Coodlie Park, an off-grid eco-lodge where the showers are made from a system of buckets, ropes, and pulleys and we slept in open huts.
Day 3: Baird Bay and Fowlers Bay
After two days inland, what a lovely treat to be by the coast! Lunch was a picnic by a beautiful beach and as an added bonus, this area of Baird Bay is known for its vibrant aquatic wildlife. This was also the day we got to swim with wild sea lions with Baird Bay Eco Experience! On this several hour boat ride, we climbed into wetsuits and jumped into the water with a local group of sea lions. They are even cuter in real life as they are in pictures and movies. They're actually just like underwater puppies and they love to play. The best way to get them excited and playing are by being fun and playful with them, so dive down, swim around underwater and you'll be amazed at how they follow you around. If you're lucky, one of them might even swim up and give you a little kiss! We also went to see if there were any dolphins nearby, but they were not as playful as the sea lions at the time!
After having lunch on the beach, we drove to our stopping point for the night, Fowler's Bay, with some of the largest sand dunes in Australia – time for some sand boarding! Jodie had several purpose-made sand boards in the trailer, so we took turns riding them at high speed down the sand, seeing who could get the farthest!
Day 4: The Great Australian Bight
On this day, our postcard-perfect expectation of Australia just kept coming. It began with crossing the dingo fence, a 5,320 km long stretch of fence-line, designed to keep Australia's wild dogs at bay!
But the highlight of the day was visiting the Bunda Cliffs. This is the area where Australia literally drops into the ocean, along with the longest uninterrupted line of sea cliffs in the world – about 100 kilometers long. It is probably the most scenic lookout point in South Australia. Today was also the day that we ventured into the Nullarbor, the natural desert barrier between South and West Australia. It's on this iconic stretch of road that we first saw one of Australia's best road signs!
Finally, to cap the day off, it was time for more starlight camping, but thanks to some heavy rain, we decided to sleep in the tents that were kept in reserve for occasions just like this one!
Day 5: Esperance and Cape Le Grand National Park
We had fallen in love with the great Australian outdoors over those first few days, but nothing could have prepared us for what we would find when we arrived in Western Australia – Cape Le Grande National Park in Esperance. The water was such a deep shade of turquoise, contrasted against the bright white sand, fringed by the low-lying vegetation all around it. A relaxed 2-hour trek took us up over the hillside to watch the sunset, just in time to walk along the 2-kilometer beach and be back in time for dinner.
Day 6: Cape Le Grand National Park
An immaculate sea, white-sand beach, mega granite bluffs, all make Cape Le Grand National Park one of the most spectacular places in Australia, so it is best to just say all of it. There is definitely no growing bored in this part of the trip. We hiked the Le Grande Coastal Trail in the morning, which was a 10-kilometer water across several headlands and beautiful beaches. In the middle of the day, we spent time hanging out on the beach, where there were wild kangaroos drinking the fresh water which ran down the beach.
The hike to Frenchman's Peak in the afternoon was a challenging climb up steep granite rock face, but we were rewarded with beautiful views of Cape Le Grand and the Recherche Archipelago – Western Australia is simply stunning!
Day 7: Cape Le Grand National Park and Stirling Ranges
There is something romantic about a quiet stroll to the beach early morning with the one you love, and with all the bounty of Cape Le Grand National Park as your background, there is simply no way you will not create the most wonderful memories.And while it was hard to leave this place, it was time to go to the private campground of Stirling Ranges. The sight of wild kangaroos and emus along the way makes the drive very entertaining, too! The campsite had some of the best hot showers that we had access to throughout the whole trip, which is something that you treat as a real luxury after the first few days of camping!
Day 8: Stirling Ranges to Quinninup
Just as we thought we have seen so many wonderful things, this day just elevated our experience of Australia. This place is the Western Australian equivalent to Victoria's Great Ocean Road. There is simply so many wonders to see.
The red-rock cliffs are nothing short of monumental. Imagine eons going by, with the diligent waves and tides crafting this natural beauty – astounding! And all around, there is no shortage of treats for the senses: turquoise seas, sun-bleached boulders, the beautiful coast, and the ancient empire walk in the Valley of Giants. It is amazing how so much beauty can be found here!
This was also the day of one of our favourite hikes and most spectacular views of the entire trip, hiking up Mount Trio, where there are huge boulders and an incredible viewing platform offering the most ridiculous views you have ever seen, anywhere!
Day 9: Quinninup to Margaret River
A trip to Western Australia is incomplete without enjoying fine food. This day, we indulged in the best local fare found in the Margaret River. The boutique breweries proved a lot of fun to explore but even more pleasurable were the chocolate, fudge, and cheese factories! How can you say no to that?
What really made this day incredible though, was the Diamond Tree, a 52 meter high Karri tree which has been used as a fire lookout tree ever since the 1930's, with precarious metal stakes forming a spiral staircase all the way up to a wooden platform at the top. From here there are the most spectacular views over the top of the forest canopy. Just another once-in-a-lifetime view that this part of Australia has to offer!
Day 10: Margaret River to Perth
The perfect end to the perfect road trip is a visit to the Ngilgi Cave. Discovered in 1899, this amazing structure is home to a stunning collection of stalactite, stalagmite, helictites, and shawl formations. Indeed, we emerged from this underground world totally pleased and captivated!
Admittedly, words fail to capture how awesome this Nullarbor road trip is. At every turn, it was filled with wonder that transforms how you see nature and the world around you. This is definitely a remarkable experience of a remarkable place.

This trip was made possible in collaboration with AirAsia and Nullarbor Traveller. However, all opinions are based on our own experiences! =)

Are you on Pinterest? Pin these!