7 Places You Must Visit in Perth, Australia @LadyandTramper
Cities can often be intimidating places far from the nearest scenic getaway. However, we feel Perth has that balance of work and play just right. Just thirty minutes out of the city and you can be relaxing on some of the most beautiful beaches in Australia or thirty minutes inland, and you will find yourself quenching your first from the dry heat at many of the fine wineries that the Swan Valley has to offer.
Perth is the most isolated city in Australia as Adelaide is it's the closest neighbour some 2000 KM away! This tends to leave most visitors only sticking to the East coast, but we are here to hopefully convince you to travel far out west with our ' 7 awesome things to do in Perth.'
1. The Beaches
Perth has some of the most beautiful beaches in Australia, if not the most beautiful for a city in the world! You can head down to any beach along the west coast, and you will soon forget the busy commute you just left behind. Sunny days, warm temperatures, the blue Indian Ocean and not a speck of litter in sight. Cottesloe, Scarborough and City Beach were all our favorites out of the nineteen beaches Perth and the surrounding areas had to offer.
Cottesloe boasts crystal clear and calm waters set on a backdrop of white sand and grassy terraces. It is also home to the annual Sculpture by the Sea, which showcases the talents of artists across the globe. Scarborough Beach was our local beach when we lived Perth, and it is the perfect location to watch the infamous Western Australian sunsets. Scarborough has become more vibrant and lively in the last couple of years; it has a fun atmosphere and an array of mouth-wateringly delicious cafes, restaurants and bars. Though not as busy as its close neighbour over in Scarborough, City Beach has recently opened its doors to a new surf club which comes with a gym and three restaurants/cafes which are sure to have increased visitor numbers. Nevertheless, on some days you won't have to share this beach with very many people.
2. Kings Park and Botanic Garden
Kings Park is Western Australia's biggest tourist attraction and at 400 hectares, is one of the World's biggest inner city parks. Kings Park is a huge green space within the city with many short walking trails leading through botanical gardens, offering spectacular panoramic views of Perth and the Swan River.
It's a hotspot for people of all ages, family friendly and even a great place for lunch (whether it be a picnic or in the cafe). Fitness enthusiasts frequent the popular Jacobs Ladder challenging themselves to see how many times they can run up and down the 242 steps. It is also home to the very moving State War Memorial and of course the whispering wall that lay around it. Throughout the summer you can catch the latest movie releases and some great classics at the outdoor cinema, it is the perfect setting for movie enthusiasts, nestled in a light blanket on a beanbag with balmy temperatures underneath starry skies.
3. Fremantle
Fremantle is a lively port city which is a great alternative to Perth city centre to meet up with friends for a social gathering. The town centre is home to a strip of alfresco style bars and restaurants. We recommend starting at the Norfolk Hotel, it has a generous outside seating area and is surrounded by limestone walls, giving the whole place heaps of character alongside its great ales. The suburb is also the host to the famous Fremantle Market open weekly on Friday, Saturday, and Sunday.
Here you will find a huge variety of stalls offering everything from local fresh produce to homemade handbags and hair pieces. Why not make a day of it and check out the Little Creatures Brewery for a hearty pub lunch and some local Perth craft beers then take the historic Freemantle prison tour (Prices starting from $20), there's even a night tour for those who are feeling brave.
4. Rottnest Island
Known to the locals as Rotto, Rottnest Island is just 18 KM ferry journey away from the mainland which makes it the ultimate weekend getaway from the city. The only way to get around on the island is by bicycle which you can rent when you get there or take your own aboard the ferry for an additional $15. If cycling isn't your thing, then don't worry you can still take a bus around the island to the islands main sites.
Whichever you choose just make sure you remember to bring your snorkel as Rottnest boasts crystal clear waters and some great drift snorkeling. All of this, but the main attraction still seems to be the furry little locals. We're talking about the unique to the island, selfie-loving Quokkas! A natural when faced with a GoPro or smartphone, these cute marsupials are always keen to take a few snaps with eager tourists. We challenge you to not stop for a picture!
5. Swan Valley
The Swan Valley may look like a dry, barren land on the outskirts of the city but out there "el vino does flow." There over 40 wineries to choose from, many of which offer complimentary tastings or tastings for a very low cost. Some of the wineries give you a selection of cheese to pair with the many different flavors. We highly recommend Lancaster wines; their fresh chili infused cheese is to die for and just melts in your mouth.
Another favorite for samples in the Swan Valley is the Margaret River Co. chocolate factory. You can dish yourself up a handful of milk, white or dark chocolate while look through the huge glass windows at the all the machinery in action making absolutely everything you see for sale in the shop. See if you can eat them quick enough before they melt. We often leave Swan Valley feeling very sick… I wonder why? If wine and chocolate aren't your things, another highlight of the Swan Valley is Super Golf! Not to be taken seriously in any way, shape or form, this light-hearted take on the popular classic is perfect for friends, family and couples alike to enjoy the sun in beautiful surroundings and get competitive. There is a choice of either 9/18 holes (we recommend 9) and is basically a supersized version of the sport we know; giant plastic golf balls and huge plastic clubs, it's sure to bring a few laughs throughout the day.
6. John Forrest National Park
The John Forrest National Park is a little bit further afield than the other places we mentioned in this guide, located East of the city, but it is the best place to get a taste of the wilderness the Australian outback has to offer. It was actually the first national park of Western Australia and is home to 10 species of mammal and 91 species of birds. Despite its location, this national park is surprisingly green with a collection of waterfalls passing through. It is a great place to spot some of the native species in their natural habitat along with the unique fauna and flora. The Eagle View Walk Trail gives you a great view of the distant city, emphasizing Perth's isolation from the rest of Australia.
7. Lake Monger
Nestled between the suburbs of Glendalough, Wembley, and Leederville, just outside Perth city center is Lake Monger Reserve. This 70-hectare lake surrounded by the park is a popular dog walking and running spot, it is home to the beautiful black swan and is rich in Aboriginal history.
The walk around Lake Monger is an easy and paved 3.8km route and should take less than 1 hour. During the walk, you get the opportunity for a great view of Perth's CBD and the iconic BHP Billiton Towers. The path also has a cycle lane for those wishing to do the route by bike. Other flora and fauna here include fish, skinks, south-western-snake-necked turtles and 38 species of bird.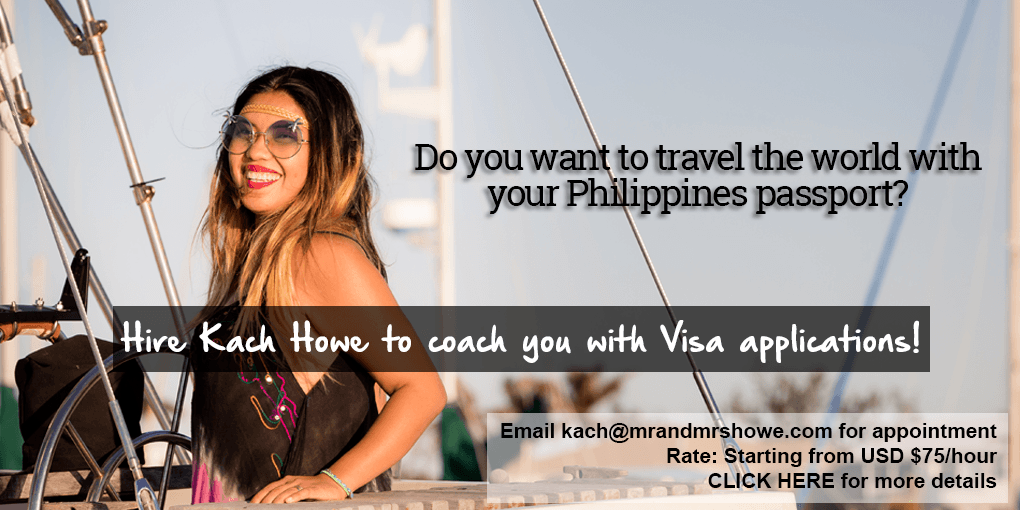 Where to Stay in Perth, Australia
Located a 15-minute walk from Perth CBD (Central Business District), City Perth Backpackers is a 5-minute drive from Perth Arena. Perth Central Train Station is a 13-minute walk, and Kings Park is a 5-minute drive.
The hostel offers both private and dormitory-style rooms. All are air-conditioned and have access to shared bathroom facilities. Guests can relax in the backyard and have access to the shared laundry. Other facilities include lockers and vending machines.
Best Mid-Range Hotel in Perth, Australia – Quest Apartment
This property is 4 minutes walk from the beach. Quest Rockingham is located in Rockingham, featuring a variety of accommodation comprising of studio, one bedroom, and two bedroom apartments.
Quest Rockingham also includes limited complimentary car parking, a swimming pool, barbecue facilities and a fitness center. The property also offers grocery delivery.
Best Luxury Hotel in Perth, Australia – Crown Metropol
Situated on the banks of the Swan River overlooking the Perth city skyline, Crown Metropol Perth offers modern and stylish accommodation within a 15 minutes' drive from Perth's International and Domestic Airports. Perth city centre is a 5-minute drive away.
Each spacious guest room features natural light, high-tech entertainment facilities, plush furnishings, a large executive desk area and large private bathrooms.
Guests have access to the resort-style pool area, 24-hour casino, and a theater. The selection of world-class restaurants and bars includes Neil Perry's Rockpool Bar and Grill. There is a fully equipped fitness centre. The pool area is surrounded by sun loungers and is home to the al fresco Poolside Bar and Grill.

About the Writer
Sally and Jay are the travel bloggers behind Lady and the Tramper and have been on the road since November 2013. Working and traveling around the world, they want to inspire others to do the same and experience the world through adventure, hikes and the great outdoors! You will likely find them pitching a tent out in the backcountry of the Pacific Northwest.
Social Media:
Facebook: Lady and the Tramper
Twitter: @LadyandTramper
Pinterest: Lady and the Tramper
Instagram: ladyandthetramper

Are you on Pinterest? Pin these!