The PROs and CONs of Solo Travel – Should You Do It?
Haven't traveled Solo? Do you want to try it? Do you want to know how it feels like? Here's a list of PROs and CONs of Solo Travel. Solo travel has ups and downs. Some love solo traveling, while others are also scared of it.
I've traveled solo myself, both to local and international destinations. I've also had a lot of experience traveling in a group with family or friends. So here are some points based on my experiences.
PRO: You can do whatever you want
When you travel solo, you can do whatever you like or do as you please. Stay in a hostel? OK. Go to an amusement park? OK. Walk for hours? Sure. Unlike traveling with a group, you need to consider everyone's opinions – are they comfortable? Will they like it? Planning is more tiring as you need to think if it's for the good of all. Also, when you are already traveling together, it can be stressful as your plans may change and some may complain.
For example, you are going to an amusement park, but one person is too tired and wants to do another thing – it can get complicated. It's OK if you have to travel with flexible people who are game for anything, but sometimes, you could get a whiny companion.
CON: You have no one to share the experience with
Since you are traveling solo, you will have no one to talk to about a fun or embarrassing experience. You can tell it via messenger or when you go back to your country, but it's different if you experience it together. Like, almost getting left by the plane –my friends and I still laugh at that memory.
PRO: You can control the pace
Since you don't have to consider anyone, you can't stop whenever you want or go faster. When I travel with my parents, I go slower as they are a bit old. But if I have hiking trips with friends, I have trouble keeping up. So, I like it when I travel alone because I can walk, run, or even rent a bike, and rest whenever I want.
CON: Safety in Numbers
Solo travel is a bit dangerous, and you need to always be aware of your surroundings. Criminals tend to find lone people easier to confront than groups.
PRO: Commuting is easier
I find commuting easier when traveling solo. You can squeeze your way on the train or buses. But if you are many, you may find yourself skipping that bus or train since everyone can't go in. Traveling in a group sometimes means everyone should travel together.
CON: No one to share expenses with
It's quite expensive to travel solo. You'll be paying for a room suitable for two by yourself – that's why I like hostels more. When you travel in a group, you can also share transportation expenses like taxi or vehicle rent. It's also easier to haggle if you are many. For example, when I went to Boracay, the fee was about PHP 700 per person for a tour, but we haggled it down to PHP 500 because they were 6 of us.
PRO: More interactions with locals
When I traveled solo in Japan and South Korea, I have talked with probably more than 50 locals. Be it for directions or conversations about their culture and country. I even practiced my Japanese and got complimented by the locals. When I traveled with other people, that chance is a bit low since we just talk to each other most of the time.
CON: It's hard when you're in trouble or in an emergency
If you get in trouble or have a problem abroad, it's not easy to ask for help. Yes, there may be locals who will assist you, but support from someone you know is better. When I went to Japan, there was one time I forgot my wallet, so I had no cash, and my bus card's balance was empty. It would've been good if I was with someone as they can lend you money, but in my case, I got a free ride back to my hotel after almost crying in front of the bus driver.
PRO: Self Reflection and Improvement
When you are traveling solo, you gain a lot of experience and can grow. You become more independent, learn to be social, resourceful, creative, flexible, conquer fears, and so on. I really got creative when it came to taking pictures of myself – I placed my camera in a trash box, on a bike, on a table, and more!
PRO and CON: Judgment
A lot of people will judge you on your style of travel. She travels alone, she must not have friends, why did she not go with her parents, can she survive, is she not scared of getting kidnapped, etc. People, especially those you know, will have many opinions about it; but you can ignore them or prove them you are wrong. That's why I like traveling – there's no judgment from the locals – most are curious and amazed.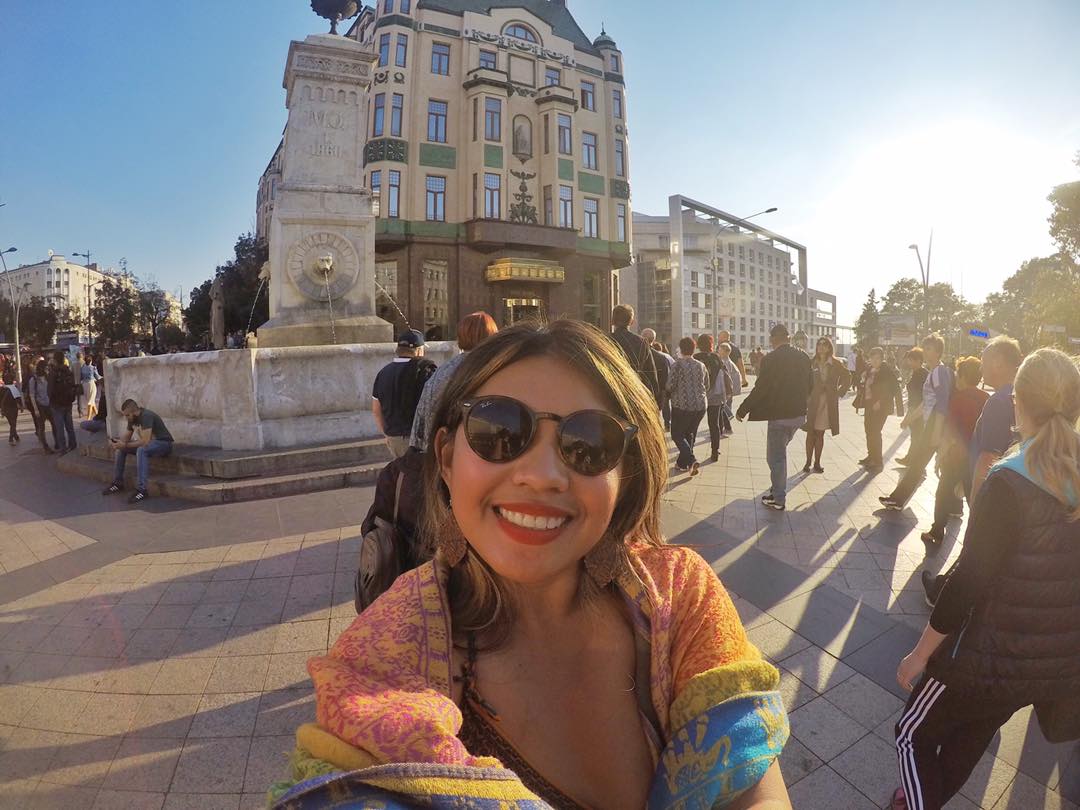 Those are the PROS and CONS of Solo Travel. Do you think it's beneficial? Can you handle the CONs? Solo Travel may be scary at first, it's satisfying after. You can learn from that experience. Some may not like it, but some do and crave for more. I really like Solo Traveling, how about you?

About the Writer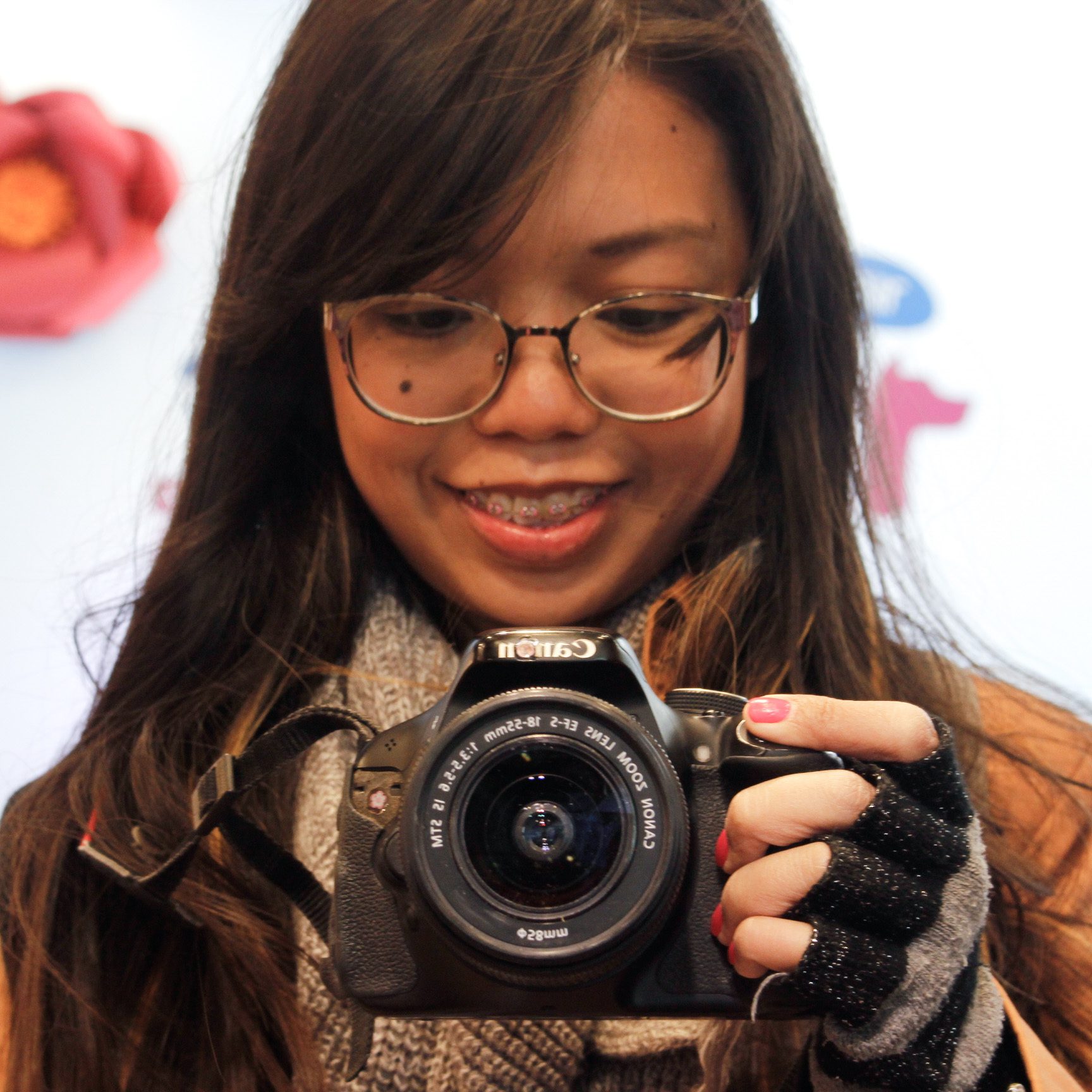 Hey, I'm Lyza! I once was a person who just imagined going to places "one day" but decided to pursue my dreams. My first travel abroad was in Japan, solo, last 2018, and fell in love with the journey since. I'm aiming to visit 10 countries before turning 30 and 2 new places in the Philippines every year. Besides traveling, I love organizing trips, taking pictures, reading, and making new friends. Follow my adventures through my Instagram.

Are you on Pinterest? Pin these!