My 3 Day Tokyo, Japan Itinerary – The Best Things to Do on a Weekend Trip!
Going to the Land of the Rising Sun? Well, you shouldn't miss its capital, Tokyo. Tokyo is a lovely mixture of Japan's traditional and modern styles. You can see temples, gardens, as well as a skyscraper and modern buildings. It is quirky and surprising. If you want to know how to enjoy this gorgeous city in only three days, here is our 3 Day Tokyo, Japan Itinerary.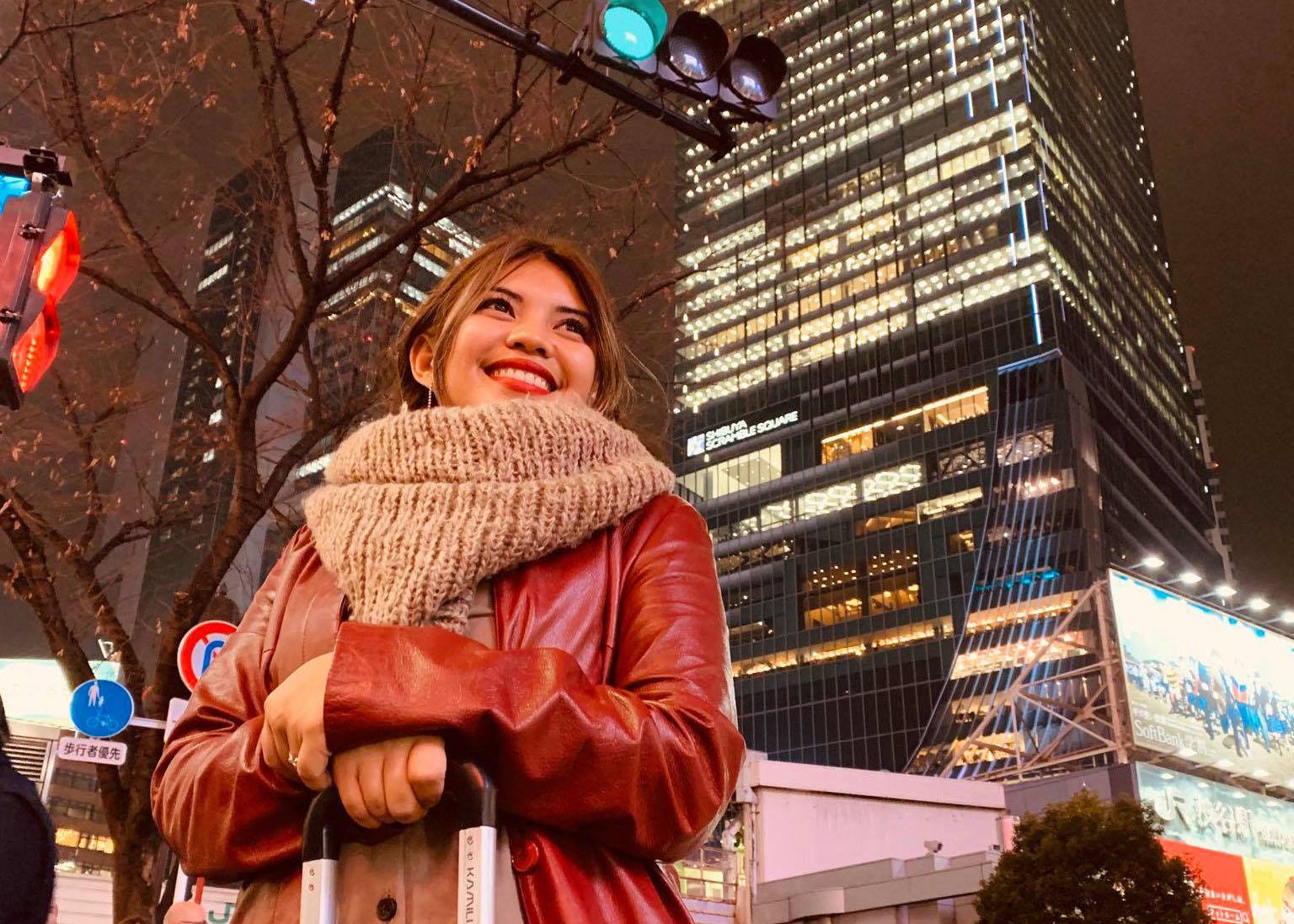 Just a reminder before going to Japan: Filipino citizens need a Japan Tourist Visa to enter Japan. For other nationalities, please check whether you are visa-exempt or not.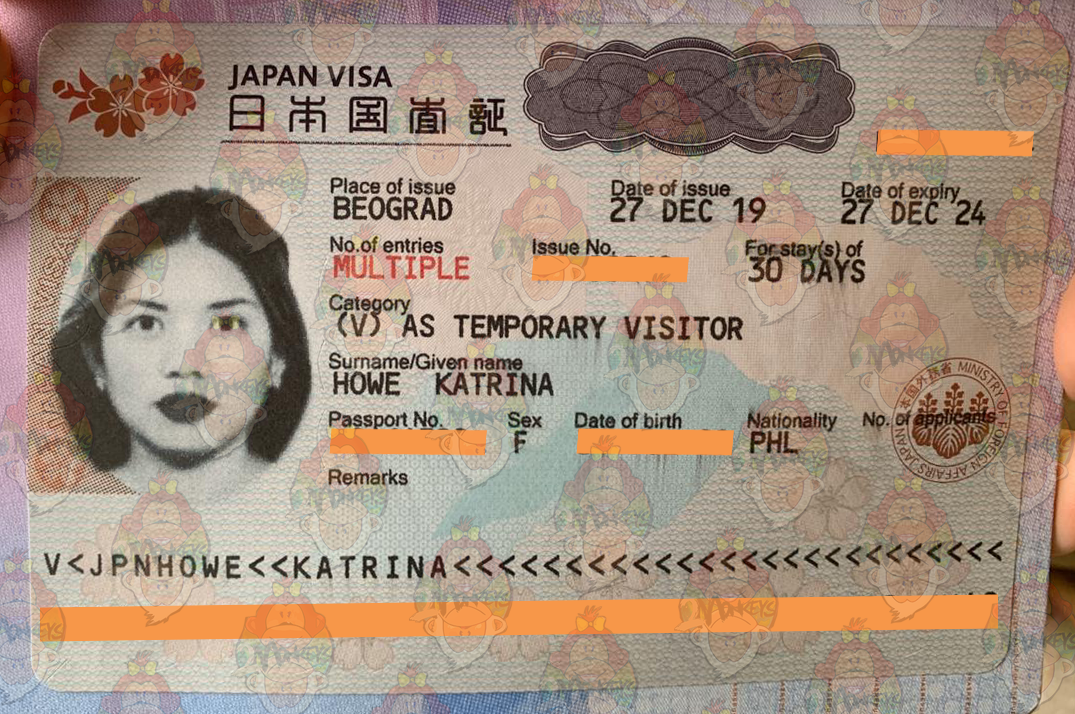 This Tokyo Itinerary will contain the priority stops and visits you must do in Tokyo. However, if you have more time, you can explore other wards that are not listed here. You can pay a visit to the incomparable Tokyo Disney Resort. Anyway, here is my well-crafted 3 day Tokyo itinerary! P.S. Most are very near each other as not to spend much time traveling.
3 Day Ultimate Tokyo, Japan Itinerary
Day 1: Tokyo Japan Itinerary
Morning – Asakusa
Sensoji Temple
Nakamise Shopping Street
Start your tour in Tokyo in the oldest temple of the city, Sensoji Temple. Take your picture with the five-story pagoda and pay JPY 100 to check your luck.
After that, you can buy some goodies or street food at Nakamise Shopping Street. Stop at the Kaminarimon Gate for another insta-worthy picture. After that, you can experience making Japanese dishes with a local through Tinggly Experiences. I actually learned how to make gyoza and ramen with Teacher Yuca!
Suggested Tour: Unique Japanese Home-cooking Class in Tokyo
Afternoon – Ueno
Ueno Park is a huge and popular place, especially for Cherry Blossom Viewing. It's so vast; I got lost when I traveled here (I rented a bike and forgot where I parked it.) Meet the pandas and other creatures at Ueno Zoo (inside the park).
If not, you can spend time at any, if not all, museums in Ueno Park; examples are the Tokyo National Museum, National Museum of Nature and Science and Tokyo Metropolitan Art Museum. Don't worry, there are many snack areas and resting place too in case you're tired.
Evening – Akihabara
Electronic, Anime or Manga Shops
Game Shops
Cafes
After the traditional sights in the morning and afternoon, you'll be off to something more modern. Akihabara is home to many electronic goods and otaku (anime and manga fans) shops. You could get your latest gadget here or your next character collection at a reasonable price. There are also many retro, video and pachinko places in Akihabara. Plus, if you're into animal or maid cafes, there's quite a selection here, too. You can enter and experience at least one! I visited a cat cafe; it was a fun and relaxing!
Day 2: Tokyo Itinerary
Morning – Shinjuku
Tokyo Metropolitan Government Building
Shinjuku Gyoen
Go up high and see the Tokyo from above for free at Tokyo Metropolitan Government Building. There's a train just below, and from there, you can relax at the picturesque Shinjuku Gyoen (Park.) It's so beautiful that it has inspired many films, for example, the Garden of Words by the maker of Kimi no Nawa (Your Name).
Afternoon – Harajuku
Takeshita Dori
Omotesando
Meiji Shrine
Another quirky place to go to Harajuku. You can see trendy-colorful styles in the shops near here like Lolita. However, if you want a more posh place to shop, Omotesando is where to go. When I went there, it was really crowded, so I just walked for a bit and took a picture at the sign and directly went to Meiji Shrine. It's Shinto and different from Sensoji which is Buddhism. You can also place your prayers here.
Evening – Shibuya
Shibuya Crossing
Hachiko Statue
More Shops
Proceed to the famous Shibuya Crossing and walk with pedestrians as the signal goes green. If you want to see the people scramble, Starbucks Tsutaya has a great view. Don't forget to look for everyone's favorite dog, Hachiko, and give him a pet. There are more shops there, so enjoy the rest of the night!
Day 3: Tokyo Japan Itinerary
Morning – Chiyoda
Tokyo Station
Imperial Palace
Imperial Palace East Garden
This is going to be another day full of exercise (walking)! Take a picture in front of Tokyo Station. It's a red brick building that's very beautiful. After that walk from the Station to the Palace (look for the signs). Enjoy the place where the Imperial Family lives. The buildings and the flora is stunning. You can also see the East Garden that is full of gorgeous plants and trees. I highly recommend visiting in Spring as they are in full bloom!
Afternoon – Roppongi
Tokyo Tower
Roppongi Hills
Tokyo Tower is an iconic tower in Tokyo. It's inspired by the Eiffel Tower in France but with red paint. So, if you don't want to go up in the building, you might as well take a picture with it. I skipped this as I spent my time in Tokyo One Piece Tower, as I was a big fan. You can go there and then proceed to the classy Roppongi Hills for more shopping. There's also an observatory in Roppongi, which is great to be at before sunset.
Evening – Odaiba
Rainbow Bridge
Gundam
Statue of Liberty
Venus Fort
Daikanransha Ferris Wheel
Ride from Roppongi to Odaiba and pass by the Rainbow Bridge. It's very colorful! After that, find the life-sized Gundam Robot. If you want to feel like you're in another country besides Japan, take a picture with the Statue of Liberty or go inside the gorgeous Venus Fort. You can end you Tokyo Adventure as you ride the Daikanransha Ferris Wheel that's just nearby!
Find accommodation in Tokyo, Japan
Where to Stay in Tokyo, Japan
Where to stay in Tokyo, Japan if you want Luxury
Capitol Hotel Tokyu is located in Chiyoda (Imperial Palace) near a train station, shrine, and surrounded by stores. The big spacious rooms are complete with amenities from bathtubs and showers, coffee makers, flat-screen TV, study table and many more. The staff is also attentive and helpful. Check out my personal experience with them in this article.
Price: Rooms starts at USD 360
Where to stay in Tokyo, Japan if you're on a Budget
Hotel Gracery Shinjuku is located near the popular Godzilla Head and famous places like the Tokyo Metropolitan Government Building and Shinjuku Gyoen. They have modern spacious comfortable rooms with TV, a bathtub, and a shower. With polite staff and being in the heart of Tokyo, it's a great place to stay
Price: Rooms starts at USD 120
Where to stay in Tokyo, Japan if you're a backpacker
Khaosan Tokyo Kabuki is a superb hostel with staff that's friendly, helpful, full of local knowledge. All the hosts are friendly, interactive and approachable! The location is really good because it's near a train station, convenience stores, and restaurants. The rooms are clean and spacious, air-conditioned, with fast wireless internet.
Price: Dorms starts from USD 15
Where to Eat in Tokyo, Japan
Get dazzled and full in Suiren Restaurant in Capitol Hotel Tokyu as they prepare your meal in front of you. I had a Teppanyaki Course dinner here. The presentation was amazing and the food super tasty!
Ramens are a must-eat when in Japan. Shoyu ramen is particularly popular in Tokyu. Aoshima Shokudo serves this delicious dish with their homemade noodles. They are located near Akihabara Station.
Be delighted with fresh and raw sashimi at Ame Nochi Hare Aoyama. Enjoy dinner dates and a taste of Japanese Cuisine in this gorgeous restaurant.
Frequently Asked Questions
1. What is the language spoken in Tokyo?
Japanese is mostly spoken in Tokyo, Japan. Though the Japanese know how to speak English, most are quite shy. If you don't know basic Japanese, then I suggest downloading Google translate.
2. What currency do they use?
Japanese Yen are used throughout the city.
3. Are credit cards accepted?
Yes, major credit cards are accepted. However, for those small restaurants or shops, it's better to pay in cash.
4. How much will you spend in Tokyo?
It's quite expensive in Japan; prepare at least USD 100 per day (with food and accommodation). You can pay JPY 1,000 per meal at a restaurant. However, what will make you spend are the attractions and shopping.
5. Do you have any saving tips?
You can use the Tokyo Subway Ticket to save on transportation
Avail Japan's tax exemption program for tourists
For breakfast, if it's not free at the hotel, you can buy onigiri (rice balls) at the convenience stores
Bring water container and refill it, water is quite expensive (about JPY 100+)
6. Where to purchase Souvenirs?
You can shop for Japanese souvenirs at Tokyu Hands or Don Quijote.
7. When to visit Tokyo?
Spring (from March to May) or Autumn (from September to November) are great seasons to visit. The temperature is not too hot or too cold, and the flora is colorful.
8. Is it safe to travel to Tokyo?
Yes, Japan is one of the safest places to travel in the world. Japan is my first international country, and I visited it solo. You don't have to worry as people are polite and kind; however, you always need to be vigilant.
9. Should I get travel insurance before heading to Tokyo?
I always recommend buying travel insurance when we go out of the country since we don't know what will happen. You can check out SafetyWing.
10. Do I need a visa for Tokyo?
Philippine passport holders need a Japan Tourist Visa to enter Tokyo or any part of Japan. As for other nationalities, please check if you need one before going.
11. How to get to Tokyo?
The biggest airport in Tokyo is Narita International Airport that serves has both international and domestic flights. There are flights from the Philippines, the rest of Asia, the Middle East, the US, Canada, Europe, and Oceania.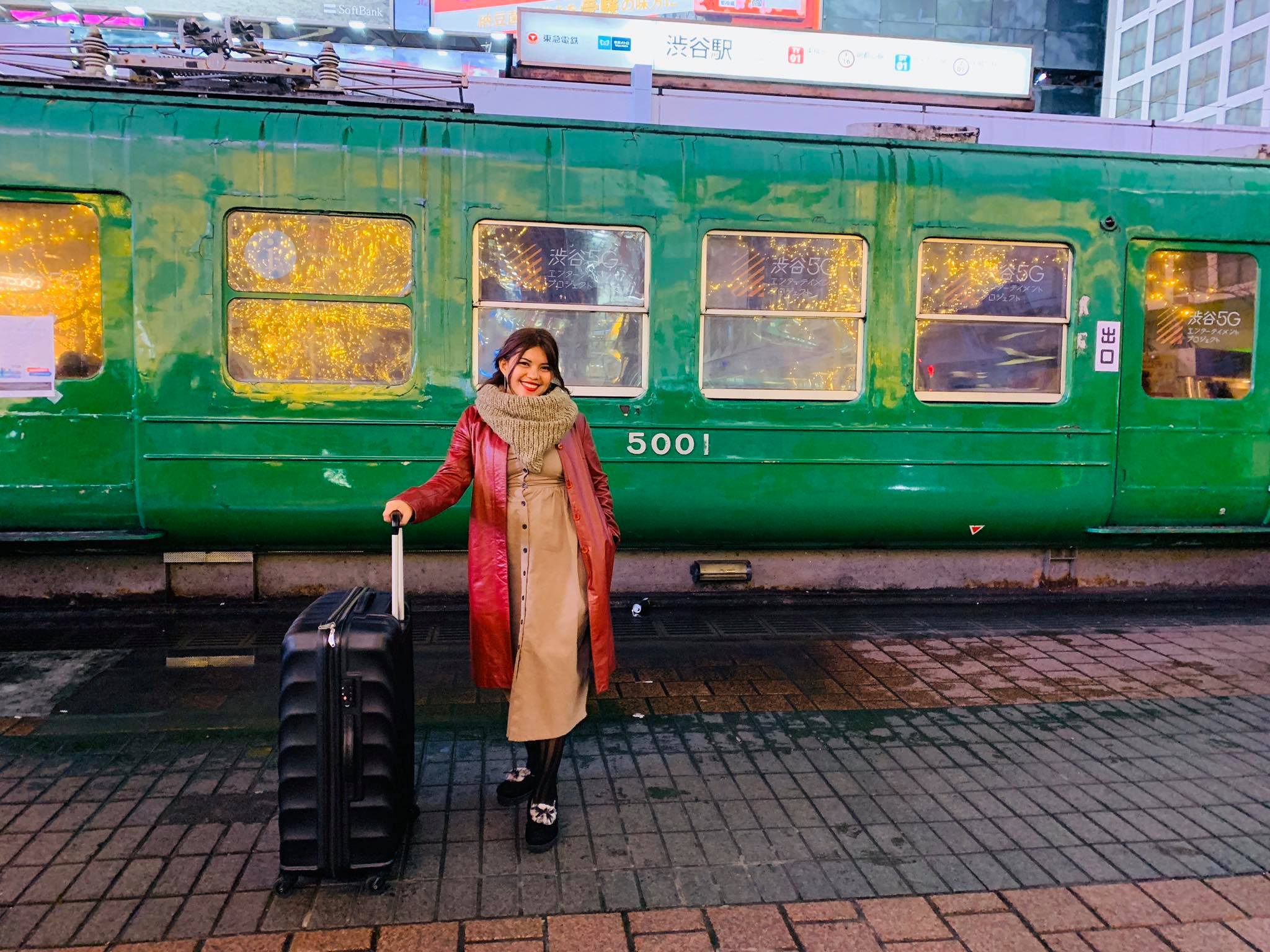 I hope you find this 3 Day Tokyo Itinerary helpful for your future adventures in Japan! If you have any questions, please feel free to ask me. Don't also forget to comment about your experience in Tokyo. Happy Travels!

Are you on Pinterest? Pin these!