Requirements & Step by Step Guide to Planning a Church Wedding in the Philippines
As a Catholic Country, one of the ideal weddings to have is a Church Wedding. Imagine walking down the long aisle and swearing to love each other in front of God. Planning a Church Wedding in the Philippines takes time. Making it happen takes patience, effort, and budget. Here's a guide that will help you in having a smooth Church Wedding.
Having a budget and a checklist will put you at ease; you'll know what to do and what to prioritize at the moment. This is especially helpful if you don't use a wedding coordinator and have a DIY wedding. May this guide prove useful to your memorable day!
What to Prepare 6 Months before your Church Wedding in the Philippines
Here are some essential parts of the wedding you need to think of before pushing through other parts:
Wedding Date(s)
Decide an ideal day you want to get married on; many Filipino brides usually choose the month of June; many also want to get married on a date that ends with #8 as it is said to be lucky. You'll also need to consider if it's on a holiday and Saturday, especially if most of your guests will have work. Have the top 3 or 5 options, as you also need to know if the Church you want to get married at is available.
Budget
How much do you plan to spend on a wedding? Is your current savings enough? Do you need to save more? Are other family members or friends pitching it for your expenses?
People
How many people are you going to invite to the wedding? List (names if possible) the initial people you will invite to the wedding – this is for both sides of the groom and bride—just a rough list.
Church
Where do you want to get married? Is it in the bride or groom's hometown? Or the place where you both currently reside? Do you want to do it in a gorgeous church? List your top 3.
Wedding Planners
You could also list a few wedding planners most likely in the place where you currently reside or where the wedding is held. You should know that it would be an additional expense if the planners are traveling to another region, island, or city. Check out their Facebook pages or websites if they will fit your budget, or you could get ideas there. Planners help you ease your mind about a lot of stuff and have suppliers that will cost less. If you have enough money, I recommend setting aside for a planner. DIY weddings, without planners, are great if you have family or friends willing to help (someone is talented in Hosting and Organizing the wedding, in decorations, etc.)
Theme or Motif
what will be the theme of your wedding? What are the colors you want to use or accentuate? Check the internet or Pinterest for ideas. Don't just settle in one color scheme or theme as you might get disappointed that the colors aren't available on the gown rental – have a top 3.
After listing that down, you'll then need to go to the Church(es) (at least 6 months before the wedding) and book them on your wedding dates. There you can also start your requirements.
Church Wedding Requirements in the Philippines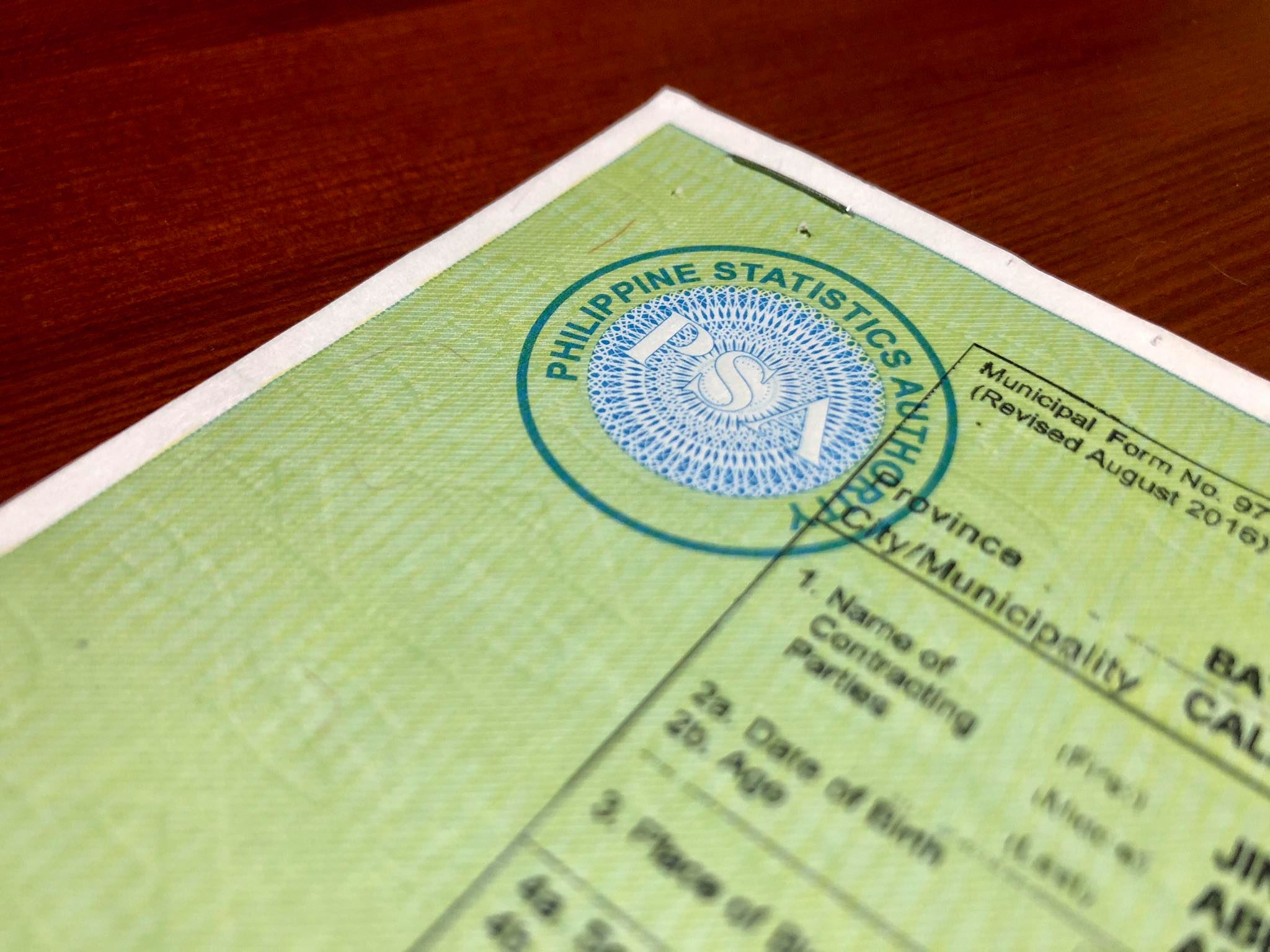 Here's a rough list of the wedding requirements you might need for a church. This came from our Parish, the Church you may want to get married at might have more or less than this list.
Marriage License – check out our guide on how to get one. This is valid for 120 days (more or less for months). Collect the requirements first before proceeding to get your marriage license.
Baptismal Certificate – you can get a copy of this from the Church where you were baptized at
Confirmation Certificate – this is a Sacrament usually done when you are in High School by a Bishop, you can get a copy of this from the Church where you were confirmed. In case one of you is not confirmed, you can schedule a private confirmation or join a public one if ever there's a schedule.
Certification for Marriage – from Barangay, Sitio Chapel Leader (I'm not sure if all churches have this, but it's required in our Parish)
Permit to Marry if outside the Parish – this is usually for those who don't marry in their Parishes; you can ask a Permit from the Parish/Church where you reside at
Pre-Nuptial Investigation by the Priest In-Charge – you will be interviewed by the priest who will be celebrating your marriage, you will need to schedule it at the Church office
Pre-Cana Seminar – usually done by an organization of the Church, in our Parish – it's Family Life Apostolate who conducts this and is done once a month
Publication of Marriage Ban for 3 consecutive Sundays – usually done in the Parishes where you have stayed – It's the one that is announced before the mass begins and goes "(Groom's name and details) wants to get married to (Bride's and details), they will set to marry on (date) at (place)." This may cost
CENOMAR – Certificate of No Marriage issued by the PSA, check our guide on how to get one, this is only valid for 6 months
Confession – usually done a few days or a day before marriage
Principal Sponsors (at least 2) – give a list of your principal sponsors – ninong or ninang; there's actually no limit on how many you might have, but some may not be able to sign at the marriage contract
The Checklist
Here's a checklist of the things you may want to include in your church wedding in the Philippines. There is also a place for the budget as well as if it's included in the wedding package. You can check a sample in the right.
Suppliers or Venues
After your initial list and browsing of their Facebook page and check their packages, you can check out or contact them personally.
Here are what you may need to have and discuss for your Church wedding in the Philippines:
Wedding Planner or Coordinator
Talk about the packages, cost, and flow of the wedding (you can also ask in case you want to take out something in the package, how much is the deduction; e.g., you will prepare invitations or giveaways)
Ask if they can provide decoration for the motif or theme you want; check sample pictures or show them a picture of what you want and if they can do it
You can also ask for suggestions if they know suppliers like caterings, venues, or hotels
Check also how many are the staff included since you need to add this in the catering
Don't settle for the first coordinator; you can also go to another one or two and choose who you feel would give you the best wedding (my friends met the right one on her second coordinator)
Dress Shop or Wedding Planner or Coordinator
Look at the Bridal Gowns they have and what check what you like the best
Check if they have the motif you want for your Entourage
Ask how much is an additional gown for rent (e.g., for your parents or siblings)
Again, don't settle for the first shop you see; you might see the gown of your dreams in the second or third shop you go to
Photographers and/or Videographers
In case you don't have this in your package, you can check out the web or Facebook for Wedding Photographers and Videographers
See their works and choose the one that fits your style
Contact them online and ask them how much is their package and what is included (prenup, SDE, etc.)
Check what additional costs you might incur, e.g., the decoration, make-up, and clothes for the prenup, venue rental for shooting
Florist
In case you have not included in the package, check out Florists in Facebook or near you or the venue
You can also check the market where they sell flowers in case someone you know can prepare it for free or a lesser cost
Venue for Preparation
In most weddings, people book hotel rooms (usually 2) – for bride and groom for preparation
One room is for hairstyling and make-up of the girls; the other one is for the boys
Usually, the boys' rooms are also where photographers and videographers will shoot the rings, wedding paraphernalia, etc.
It's better if one room is big as you fit people there and is suitable for photo sessions of the bride's side
You can book online or in-person to check the dates and room; it's better if this is near the Church
Venue for Reception
Next, you'll need to check the venue for the reception and if they have a list of suppliers that they allow for catering or if they have their catering package
Know the maximum people that fit the area and how many hours is the booking
You should have a plan layout where you want to put the tables and the stage
It's better if it's accessible or just one ride from the Church as some guests may not have transportation
Caterers
Ask how much is the food per head – usually, this includes rice, 3 types of viand, drinks, and desert
Also, inquire if they can provide cloth or decorations that fit your motif or theme
You will need to know if the tables are round or rectangular so that it fits your reception
Lechon and a dessert table may be added
Food Tasting is usually a month or weeks before the wedding
Cakes and Desserts
The cake is a must in a wedding due to the traditional cake feeding and wine drinking
If it's not included in your package, you can check the internet for designs
Look for suppliers in the net or Facebook, ask them if how much are the cakes for the design you want
You can also add a dessert table and check out the packages and inclusions
Program
If you haven't got a package, make sure you'll have an MC and someone in-charge of Sounds and Lights
A band can also be hired for your reception
Transportation
Bridal Car
Coaster or Van for Entourage and Parents
After choosing which suits your taste and budget, book them at least 6-4 months before your wedding.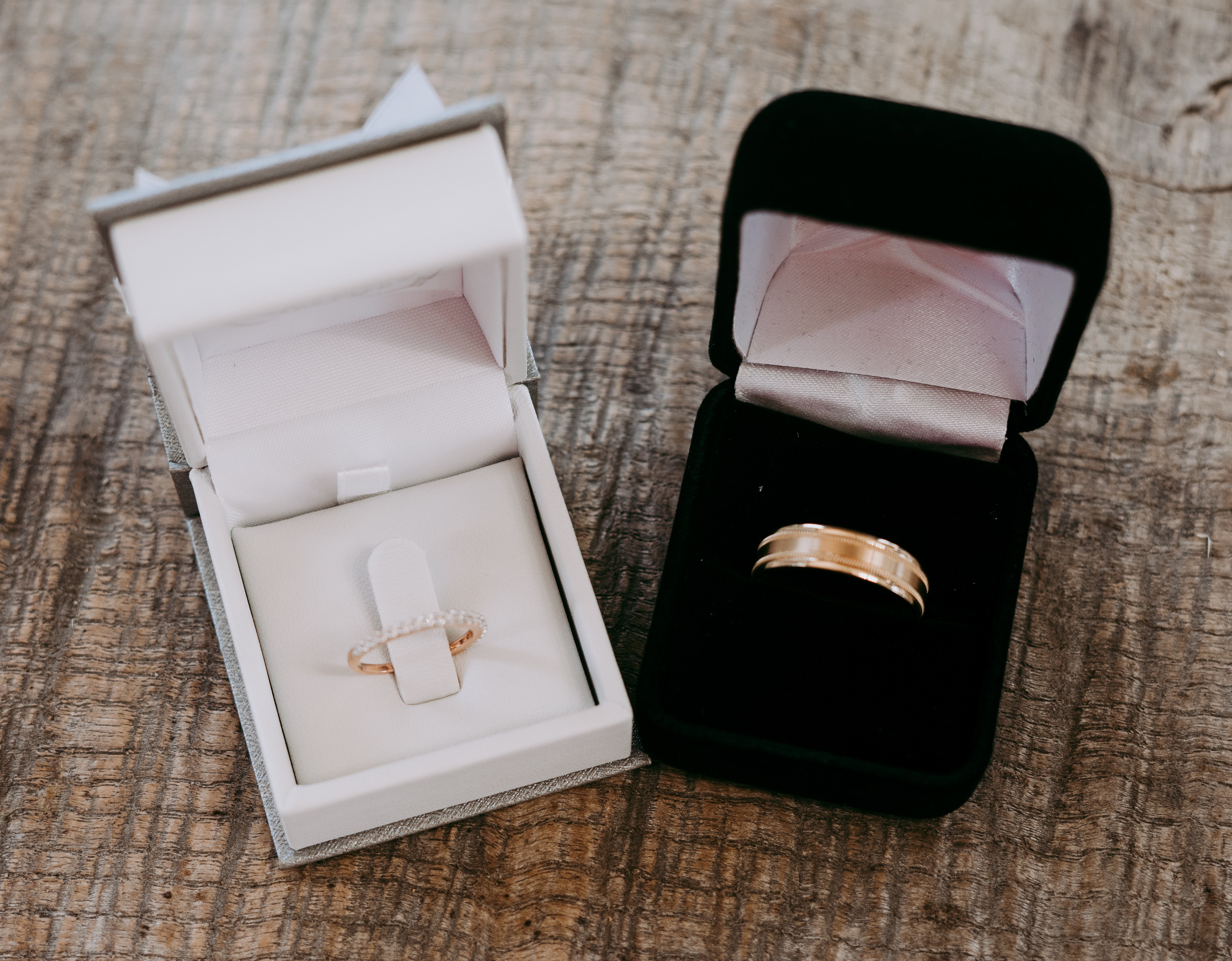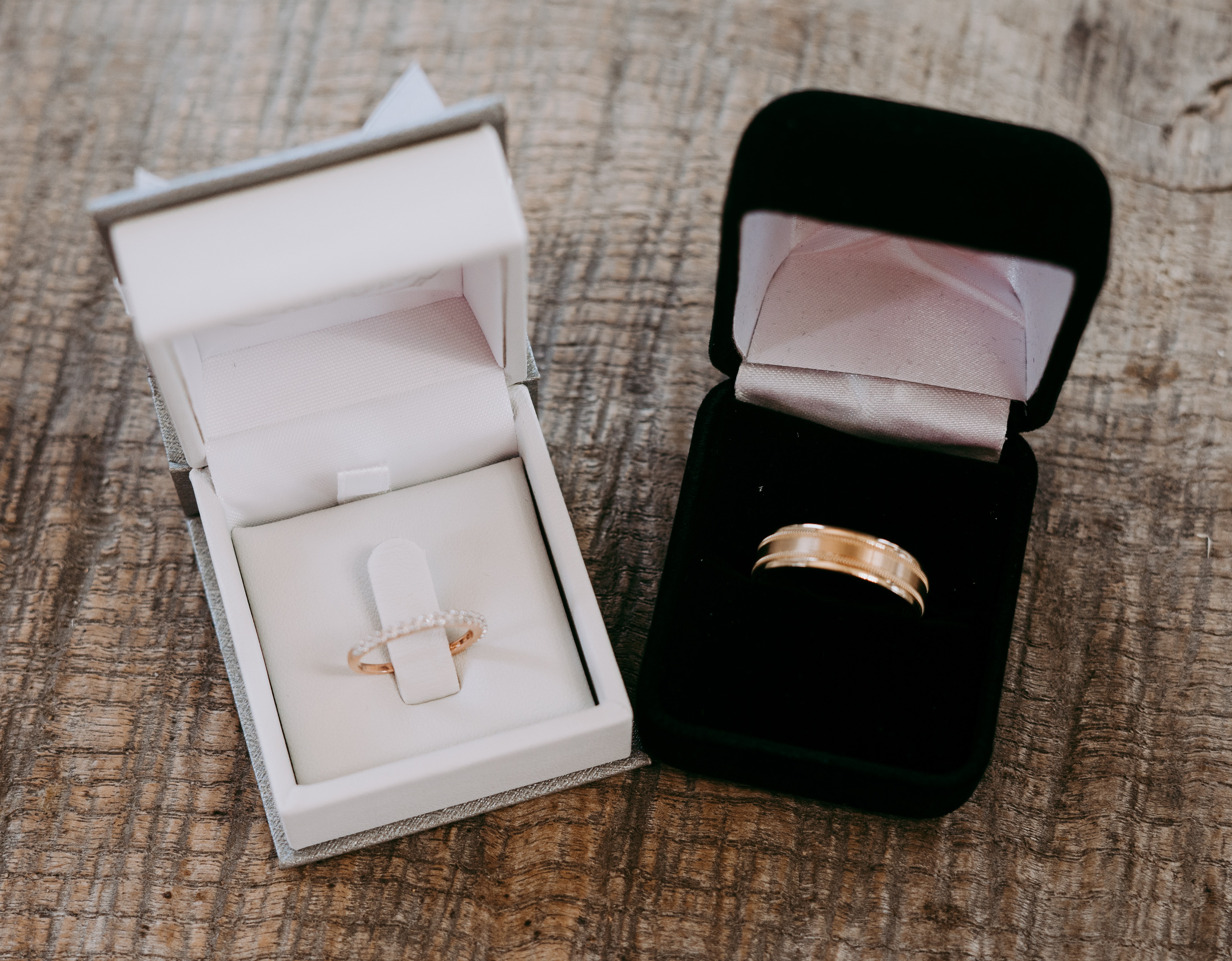 Less than 4 months before the wedding
Here are the things you must prepare:
Guestlist according to your budget and the heads you have ordered for your food (also include the count of the suppliers)
Invitation – the names of the principal and secondary sponsors, entourage, include church readers and offerers (make sure you have already asked their permission)
Already have down or full payment with suppliers
Shop for accessories, heels, shoes, etc.
You have already started processing for your marriage license and church requirements
A month Before the Wedding
Marriage License is already ready
Church Requirements, only a few more (e.g., the banns, confession, etc.)
The invitation has been sent out
Gowns or Suits Fitting
Prenup is already done
Food tasting is finished, and the menu is finalized
List of wedding and church songs are ready for practice
Prepare for Bridal Shower and Bachelor's Party
Contact the wedding coordinator if there are changes or finalization
Already have down or full payment with suppliers (everything is booked)
Before the Wedding Day
Here's a checklist that you might want to use so that everything is already remembered. Don't stress too much on this day, so that you will look gorgeous tomorrow.
I hope this Guide to Planning a Church Wedding in the Philippines is helpful for your future marriage. It feels both exciting and stressful, I've never been married before, but I have helped in coordinating weddings, programs, etc. I like having coordinators rather than DIY because they are experts and put you at ease. Good luck and congratulations in advance!

About the Writer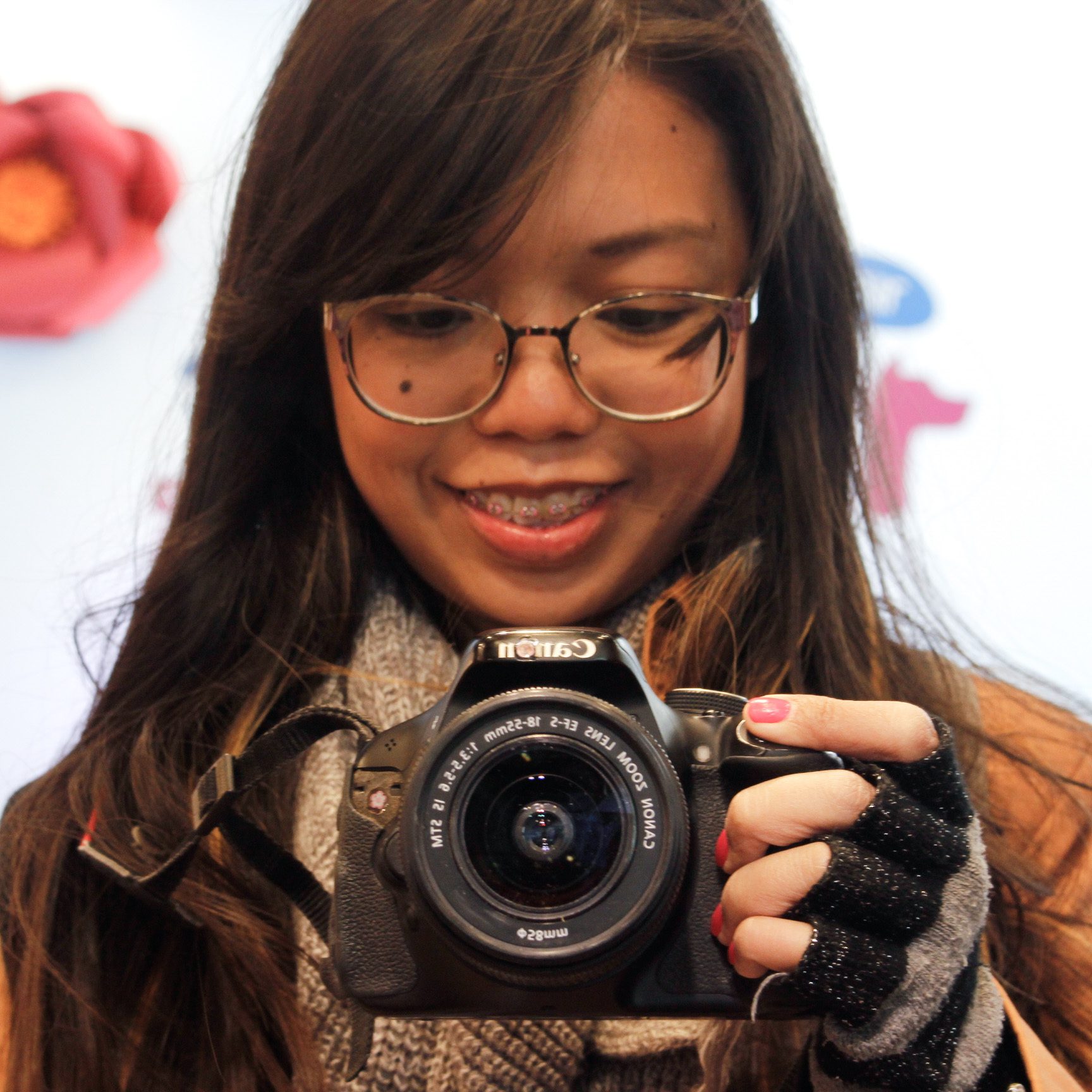 Hey, I'm Lyza! I once was a person who just imagined going to places "one day" but decided to pursue my dreams. My first travel abroad was in Japan, solo, last 2018, and fell in love with the journey since. I'm aiming to visit 10 countries before turning 30 and 2 new places in the Philippines every year. Besides traveling, I love organizing trips, photography, reading, and making new friends. Follow my adventures through my Instagram.

Are you on Pinterest? Pin these!