7 Things to Do in Liechtenstein
When you hear Europe, you probably think about countries like France, Germany, Italy, and most of its biggest countries. But have you ever heard about Liechtenstein?
Most of us probably haven't, but this little gem nestled between Austria and Switzerland is something you should definitely consider adding to your European itinerary!
As small as this country can be (it's technically called a principality since it's ruled by Prince Hans-Adam II), Liechtenstein proves to be one rich nation, not just financially but also environmentally. It has so much to offer its visitors, especially those who are looking for some adrenaline-pumping activities, thanks to its mountainous terrain.
If you want to know more about what one can do during a visit to Liechtenstein, read on and take notes!
1. Explore its capital, Vaduz
As a European country, it comes as a surprise that Vaduz is one of the most serene capitals in the continent. Contrary to what most European capitals we're used to with towering skyscrapers and modern buildings, you'll see quaint buildings and houses lining up the streets with the mountains as its backdrop. While touring around, you'll even get to see the castle of Vaduz, known to be the Prince's official residence, sitting on top of a hill.
Vaduz is what you will most likely imagine a charming little, European town would be, and it's definitely a sight you must not miss!
Suggested tour: You can go around town onboard a train to make the experience more interesting! Another interesting tour Vaduz tour you can take is one that takes place around Christmas where you'll get to witness the city in full bloom and hear about famous Christmas legends in town.
2. Get to know more about skiing and other winter sports
If you're a fan of skiing or is just curious about winter sports in general, you must drop by the Ski and Winter Sports Museum while in the country. Here, you'll get to know more about the origins of skiing, down to the most advanced equipment used today. Its founder, Noldi Beck who is also well-known in the sport as well, has gathered at least a thousand ski-related artifacts and other skiing-related historical stuff that you can witness inside the gallery.
3. Go skiing!
Since we're already talking about skiing, why not try your hand at it while in the country? Thanks to its mountainous landscape, Liechtenstein has become a go-to place for skiing enthusiasts during wintertime. You can try your hand at several sports like snowshoeing, snowboarding, and of course, skiing!
Suggested tour: Contact a local snow sports school so you can perfect your skiing moves in no time!
4. Hike your way up to the top
Of course, winters don't last forever, so what should one do once the snow melts? Go hiking or trekking! If you're planning to visit Liechtenstein during the warmer months, there are tons of trails that you can explore to get to the most stunning views the country can offer. You'll not only get to see the country's natural beauty but will get a chance to know more about some of the most historic places as well.
Suggested tour: Want to go and explore the Alps side of the country or the famous Liechtenstein Trail? The choice is yours! The country's tourism office provides tons of information about different trails you can try.
5. Have some glass of Liechtenstein wine
Who doesn't love a glass of wine (or two, three, four…)? Liechtensteiners take pride in their own bottles of excellent wines and you can even visit the famous Prince of Liechtenstein Winery to see where the Herawingert vineyards are located. Thanks to its ideal climate together with the warm "Föhn" wind, and the good quality of soil, the region has become an ideal place to grow Pinot Noir and Chardonnay.
Suggested tour: You can arrange for a tasting tour at the winery so you can sample either 5 glasses of different wines or 4 wines and 1 sparkling wine, depending on your preference.
6. Take a train to Schaan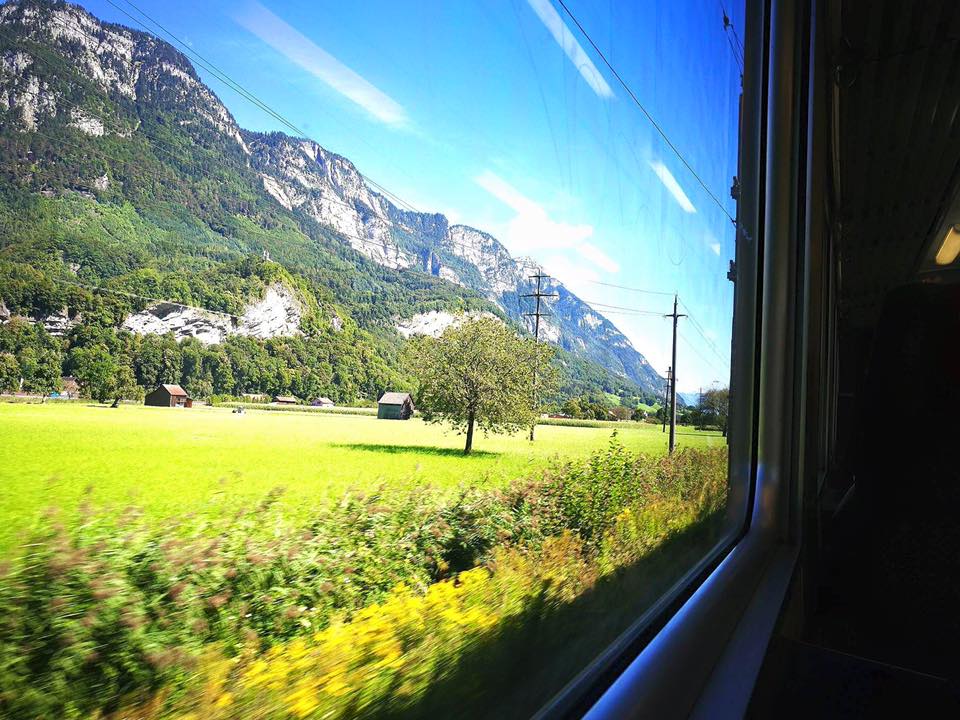 It wouldn't be fun to visit Liechtenstein if you don't get to explore its other towns as well. Aside from Vaduz, another popular destination for tourists in the country is Schaan, a city north of the capital. It's known for its Roman excavations as well as its amazing restaurants and bars.
Suggested tour: Aside from tasting wine while in the country, try your hand at some Liechtenstein craft beer as well! You can pay a visit to Liechtenstein Brauhaus for some authentic craft beer.
7. Visit Castle Ruins
Get to know more about Liechtenstein's history by taking a trip to two of its most popular castle ruins in Schellenberg– the Obere Burg or "Upper Castle" and the Untere Burg or the "Lower Castle". These medieval castles were both built in the 1200s and are greatly preserved by the country for the future generations to come.
8. Find accommodation in Liechtenstein
Where to Stay in Liechtenstein
Where to stay in Liechtenstein if you're on a budget
Appartment Fernsicht Triesenberg
Price: Check prices here
Hours: Check-in from 14:00
Style: Modern
Star: 3 star
Location: Bergstrasse 70, 9497 Triesenberg, Liechtenstein
Booking: Booking.com, Agoda
Get to know more about Appartment Fernsicht Triesenberg through reviews.
Where to stay in Liechtenstein for Families or Couples
Price: Check prices here
Hours: Check-in from 14:00
Style: Modern
Star: 4 star
Location: Landstrasse 80, 9495 Triesen, Liechtenstein
Booking: Booking.com, Agoda
Get to know more about Hotel Schatzmann through reviews.
Where to stay in Liechtenstein if you want Luxury
Price: Check prices here
Hours: Check-in from 15:00
Style: Modern
Star: 5 star
Location: Mareestrasse 29, 9490 Vaduz, Liechtenstein 
Booking: Booking.com, Agoda
Get to know more about Park-Hotel Sonnenhof through reviews.
Frequently Asked Questions
1. How do I apply for a Tourist Visa to Liechtenstein?
For most people who require a tourist visa to visit Liechtenstein, your best route is to get yourself a Schengen visa aka your golden ticket to Europe! Not only will this provide you with an entry to the country, but it will make you eligible to visit neighboring European places as well.
2. Is Liechtenstein a safe place to visit?
Liechtenstein is a pretty safe country to visit, though it also has its fair share of problems just like any other country. However, the country has a pretty low crime rate and has a very visible police presence so you'll feel pretty secure during your vacation.
3. Is it expensive to travel to Liechtenstein?
Despite its size, Liechtenstein is a country definitely worth visiting, especially if you're into the quiet, scenic type of destination. However, you must know that it's not really easy on the budget as other travel destinations.
Even the most affordable accommodations can cost you at least $100 a night, and that's not even at the center of Vaduz. Food, on the other hand, can cost you an average of $20-$25 per meal in a day.
Transportation can be affordable, but another hack that you can take advantage of is renting a bike for free to get around towns! These bike rentals are all over the country so you'll be able to cut down on some expenses.
By the way, keep in mind that the currency in Liechtenstein is Swiss franc (CHF) which has almost the same value as US Dollar.
4. How do I get to a flight from Manila to Liechtenstein?
Here's a little fact about Liechtenstein: the country doesn't have an airport! The only way for you to get there is through its borders with Switzerland and Austria via bus, train or even car to the country.
5. When is the best time to visit Liechtenstein?
Just like most European countries, it's best to visit Liechtenstein during the warmer days from the middle of May until the last few weeks of September. You'll experience some mild heat in the morning and a cool breeze in the evening.

Are you on Pinterest? Pin these!