Our Experience Staying at the Pan Pacific Sonargaon Hotel in Dhaka, Bangladesh
We had never expected that what began as a brief stopover on our way home from Bhutan would become one of our most memorable trips ever!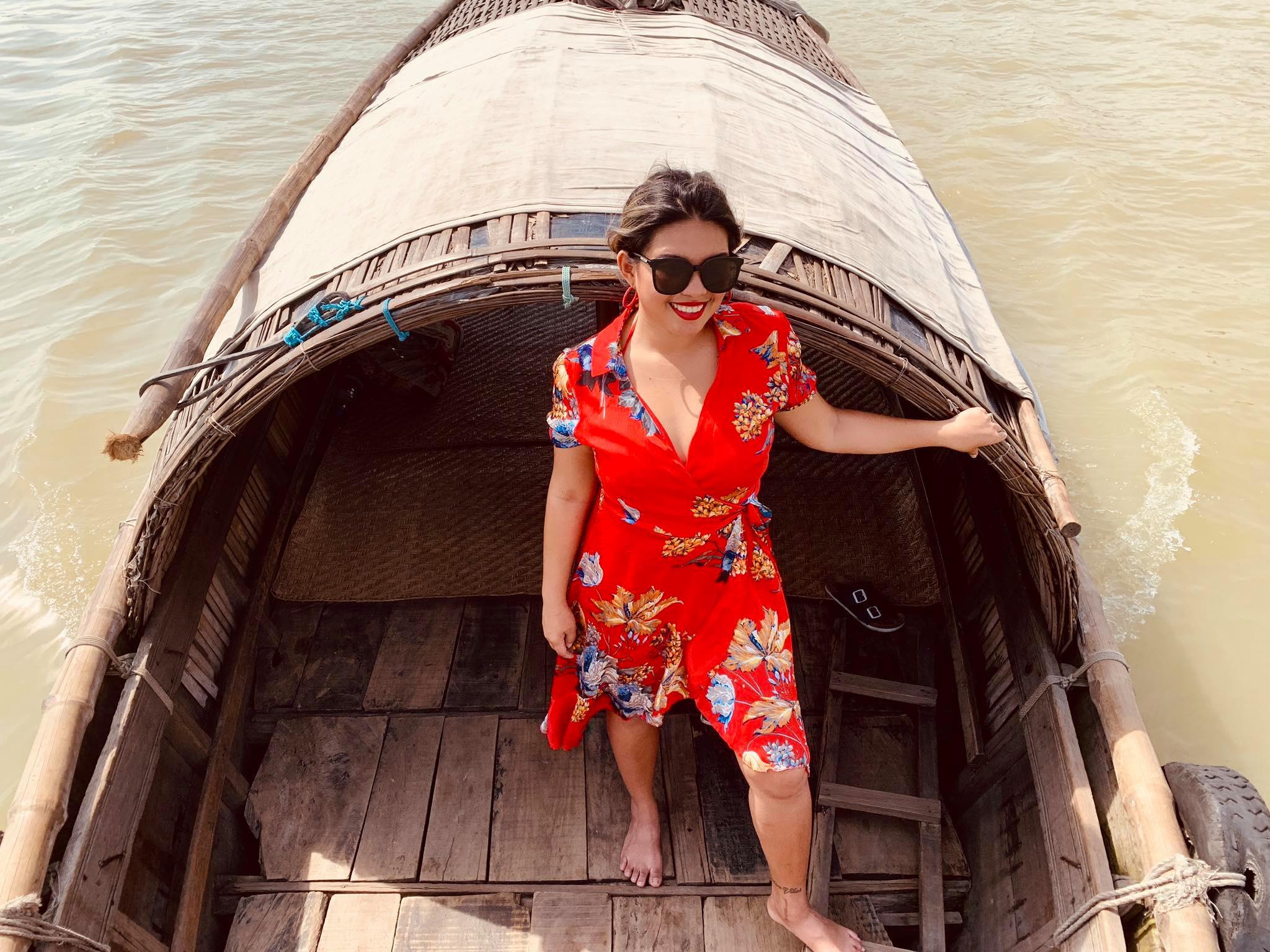 Bhutan had been an exciting yet exhausting adventure, so we treated ourselves to a stay at the first-ever 5-star hotel in Bangladesh; Pan Pacific Sonargaon in Dhaka during our 4 day stopover.
Built-in 1981, Pan Pacific Sonargaon oozes classic charm and combines it with the best facilities and a high level of friendly, personable service.
The Rooms
Although we were in one of the rooms that had yet to be renovated, we still had all of the amenities and comfort that you would expect of a 5-star city centre hotel, plus a fantastic view of the large outdoor swimming pool. Many of the floors have already been renovated, however, we had arranged our trip last minute at quite a busy period.
All of the hotel rooms come equipped with King size or twin beds, LCD television and cable, ensuite bathroom with shower and tub, minibar and a daily turn-down service!
The Facilities
The best part about a 5-star city centre hotel is that it is a haven from the "busyness" and noise of the world outside. It offers an environment where you can relax, recharge, exercise, swim, eat, drink and socialize.
The huge outdoor swimming pool is a unique feature of this hotel and is easily big enough to swim laps in without colliding with other swimmers. The surrounding gardens complete with bushes and trees disguise the fact that you are in a city at all, something that no other Dhaka hotel can lay claim to! There is also a ground floor gym overlooking the pool.
The Food
Cafe Bazar is the hotel's buffet restaurant and is where we ate our buffet breakfast each morning. The international and Bangladeshi menu means that everyone has a wide range of tasty choices to start the day. There is also a great dinner buffet and a la carte menu.
Jharna Grill is the hotel's signature restaurant with lunch and dinner menus, including signature dishes like fine steaks, Japanese grilled salmon and North Atlantic salmon fillet.
We also enjoyed a tasty pizza in the poolside cafe, where they have a long menu of dishes cooked to order from the restaurant kitchens. Then we ordered a room service during our last night of stay, it was good!
The Service
Our experience with Pan Pacific Sonargaon and their team was excellent from the very start. The hotel has its own pickup and drop-off airport service, with a private lounge in the arrivals area. A member of staff was waiting for us when our flight landed and we have led straight the private lounge for cold water before jumping into the van for the 30-minute ride to the hotel.
All of the staff at the hotel were equally helpful and professional at every opportunity. The reception staff helped us to find all the shopping spots we were looking for and the restaurant team went to great lengths to make sure we had everything we needed.
We had an amazing stay at Pan Pacific Sonargon in Dhaka and we would highly recommend it for your visit to Bangladesh as well.