Hong Kong Foodie Guide: 10 Must Try Food and Drinks in Hong Kong
What better way to learn about the country and its culture through its food? Here's a foodie's guide on must try food and drinks in Hong Kong.
Hong Kong may be a small region, but sure has a lot to offer, from tourist destinations to gastronomic delights. When you ought to go there, don't forget to try delicious local dishes. You can also have food tours or have local guides to understand the food better. Read our article to know what you should not miss!
1. Roast goose
Roast goose is not only a staple among the locals but also a favorite. It's crispy on the outside and juicy on the inside. The goose's fattiness will give a depth of flavor to the dish. It can be served with rice and can be dipped in plum sauce.
Where to eat in Hong Kong?
Kam's Roast Goose
Address: No.226 Hennessy Road, Wan Chai G/F, Po Wah Commercial Centre
This 1-star Michelin Restaurant is famous for its roast goose. It's a small shop that seats only 30 people, so you should go early. You would indeed be satisfied by your wait as it's incredibly satisfying. Price is about HKD 72 per order.
2. Egg tart
Inspired by the English custard cart, Egg Tart is another must try food in Hong Kong. Its soft filling compared to its flaky crust is just perfect. They can be found in bakeries or on the streets. I recommend eating them hot and fresh from the oven.
Where to eat in Hong Kong?
Tai Cheong Bakery
Address: Shop 19, 2/F, The Peak Galleria, No.118 Peak Road, The Peak
These delicious Egg Tarts costs about HKD 10 per piece and with a discount if bought with a Klook voucher. They are really popular so there's a probability you will get fresh-baked ones!
3. Dao Fu Fa or Soy Bean Pudding
View this post on Instagram
Hungry for a snack? Try the Douhua or Tofu Pudding made from tofu with a bit of delicious syrup infused with ginger. It's not only popular in China but South East Asia, as well. It is found in the Philippines (we call it taho), Malaysia, Thai, Singapore, and Indonesia.
Where to eat in Hong Kong?
Kung Wo Soy Bean Factory
Address: 67 Fuk Lo Tsun Rd
Cheap and delicious tofu desserts, anyone? Kung Wo Soy Bean Factory is the place to go. It's usually packed because it's popular and the desserts are delicious. You would not regret spending time waiting for your Tao Fu Fa here.
4. Snake soup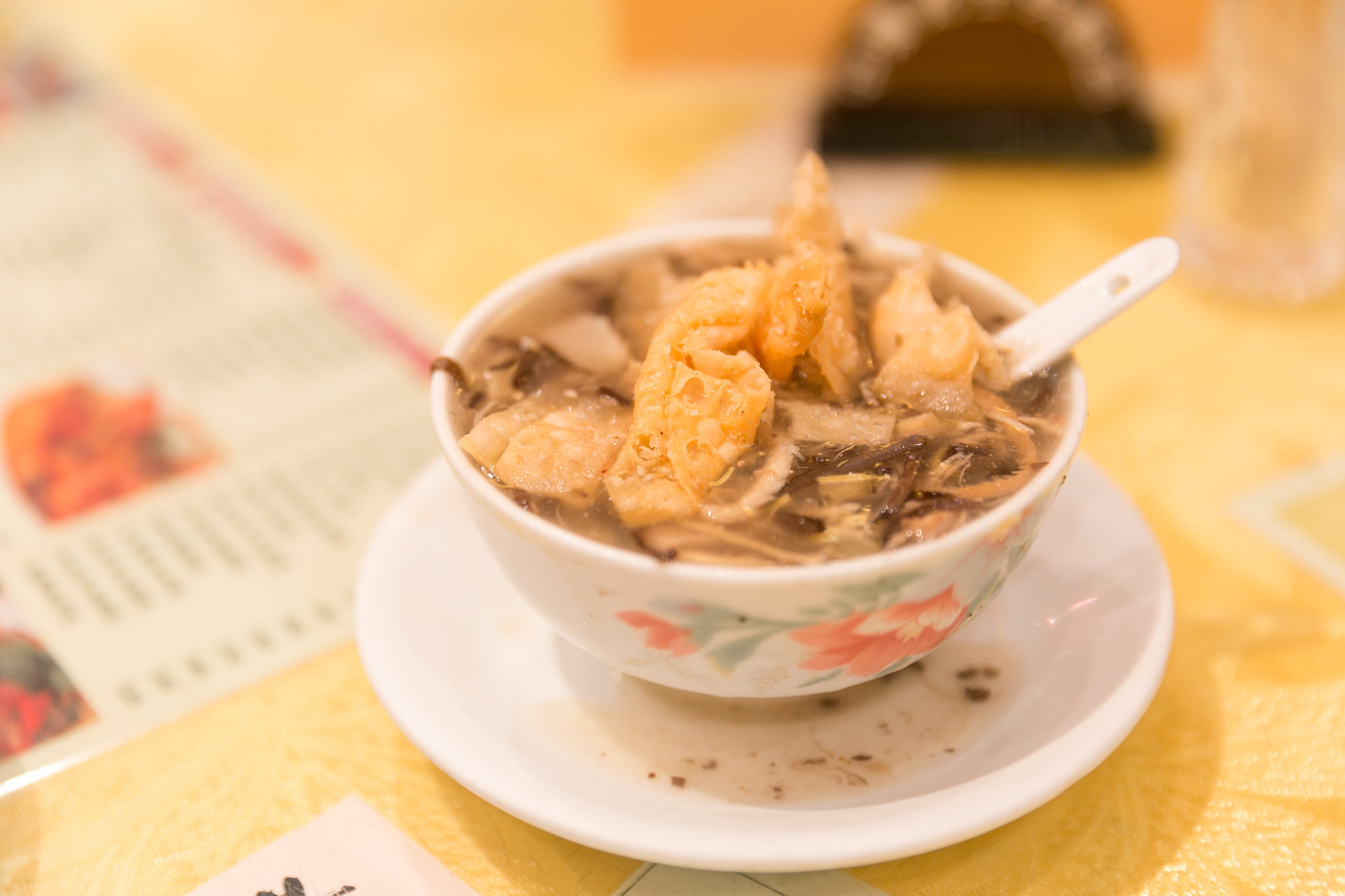 If you want to eat something exotic, then try the Snake Soup in Hong Kong. The broth is made of snake meat that is shredded and mixed with mushrooms. It's good to drink this on a cold day. You might not only cross something off your bucket list but also be healthy.
Where to eat in Hong Kong?
Se Wong Yee
Address: 24 Percival Street, Causeway Bay
The place where you would enjoy a snake soup is Se Wong Yee, a Michelin-starred restaurant. It would cost more than HKD 50, or about HKD 80 for a set. Buying this is genuinely worth it, especially if you are a curious foodie.
5. Dim Sum
Everyone here must have tried Dim Sum in their country, but you should still try one in Hong Kong. Dim Sum is a traditional Chinese meal with small plates of dumplings, snacks dishes, and, of course, tea. Eat this for lunch during your travels in Hong Kong.
Where to eat in Hong Kong?
Lin Heung Kui
Address: 2-3/F, No.46-50 Des Voeux Road West, Sheung Wan
The third Michelin-starred restaurant on our list that offers authentic Dim Sum is Lin Heung Kei. This restaurant has trolleys where you can choose steaming hot dim sums. It's tasty and surely is a memorable feast.
6. Hong Kong Style Milk Tea
Unlike the regular Chinese Tea, HK style milk tea is made from black tea and milk (evaporated or condensed.) One should not miss this during their travels in Hong Kong as it is a part of the local's culture. This can be served hot or cold, so buy one depending on the weather.
Where to eat in Hong Kong?
Bing Kee Restaurant
Address: Next to 5 Shepherd Street, Tai Hang
This little stall is a place not only where you can find delicious milk tea but locals as well. The atmosphere is terrific, and it's quite affordable. If you are hungry, you could try their mouth-watering pork chop!
7. Sweet and Sour Pork
Considered Hong Kong's national dish, Sweet and Sour Pork should be on everyone's list of what to eat in Hong Kong. This bite-sized pork is stir-fried in a sweet (due to sugar and ketchup) and sour (due to white vinegar.) If you want another variation but the same flavor, there's chicken, too!
Where to eat in Hong Kong?
Mott 32
Address: Basement, Standard Chartered Bank Building, No.4-4A Des Voeux Road Central, Central
If you want to eat the best sweet and sour pork, go to Mott 32. They use aged black vinegar and dragon fruit instead of white vinegar and pineapple. It will surely make the flavors and your experience heightened.
8. Wontons or Wonton Noodles
Wontons are a dish for the heart, the ultimate comfort food. In Cantonese, wonton means "swallowing cloud," so off you swallow what floats of the soup and be delighted. It is truly something you should eat when you are in Hong Kong.
Where to eat in Hong Kong?
Mak's Noodle
Address: 77 Wellington St., Central
Mak's Noodle is the best place to enjoy wonton. The food is not only tasty, but the atmosphere is excellent as well. Fast, Friendly, and Fantastic; you would be tempted to go back for more.
9. Clay pot rice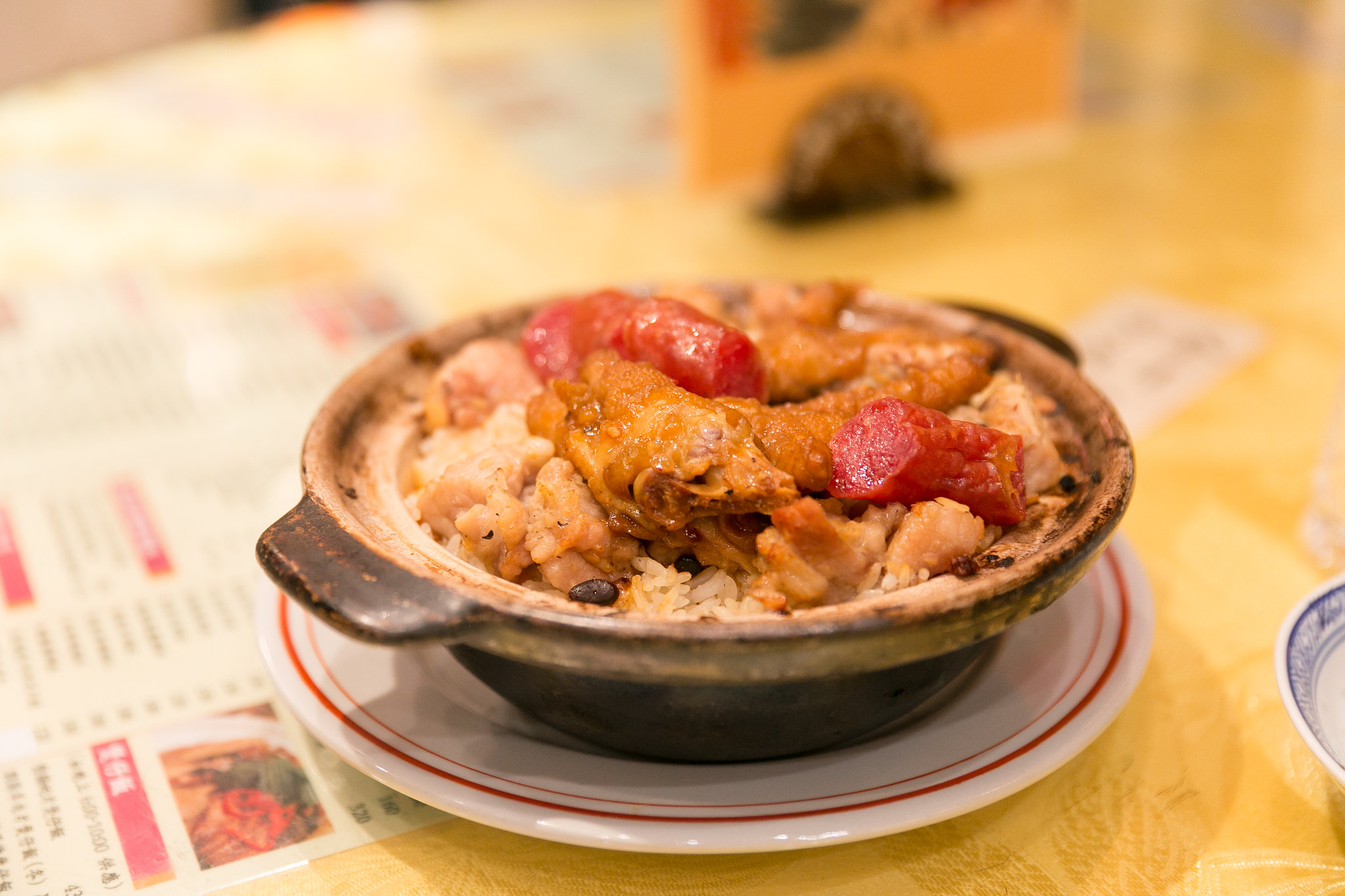 Another must try food in Hong Kong? Clay Pot Rice. It's a complete meal. It's rice and a few ingredients cooked in a clay pot; sometimes, what varies inside depends on your order. You would definitely go home with a happy stomach!
Where to eat in Hong Kong?
Kwan Kee Chinese restaurant
Address: Shop No 1, G/F, 263 Queen's Road West, Sai Wan
The last, but definitely not the least, Michelin-starred restaurant on our list is Kwan Kee. There are more than 25 types of clay pot rice to choose from in this place, so you might need to wait to get your order. It's worth the wait.
10. Curry Fish Balls
View this post on Instagram
Another beloved local street food in Hong Kong that you should definitely eat is Curry Fish Balls. They are boiled in spicy curry sauce and placed on sticks or bowls. There are three kinds found in the country; white, yellow, and golden; you should try at least one of them!
Where to eat in Hong Kong?
The streets or even Mongkok
Since it's a popular street food, you can check out stalls and see if they serve them. It would cost about HKD 5 – 7 for every stick or skewer. You can also try other street foods on the stall like Shumai or Cheung fun.

About the Writer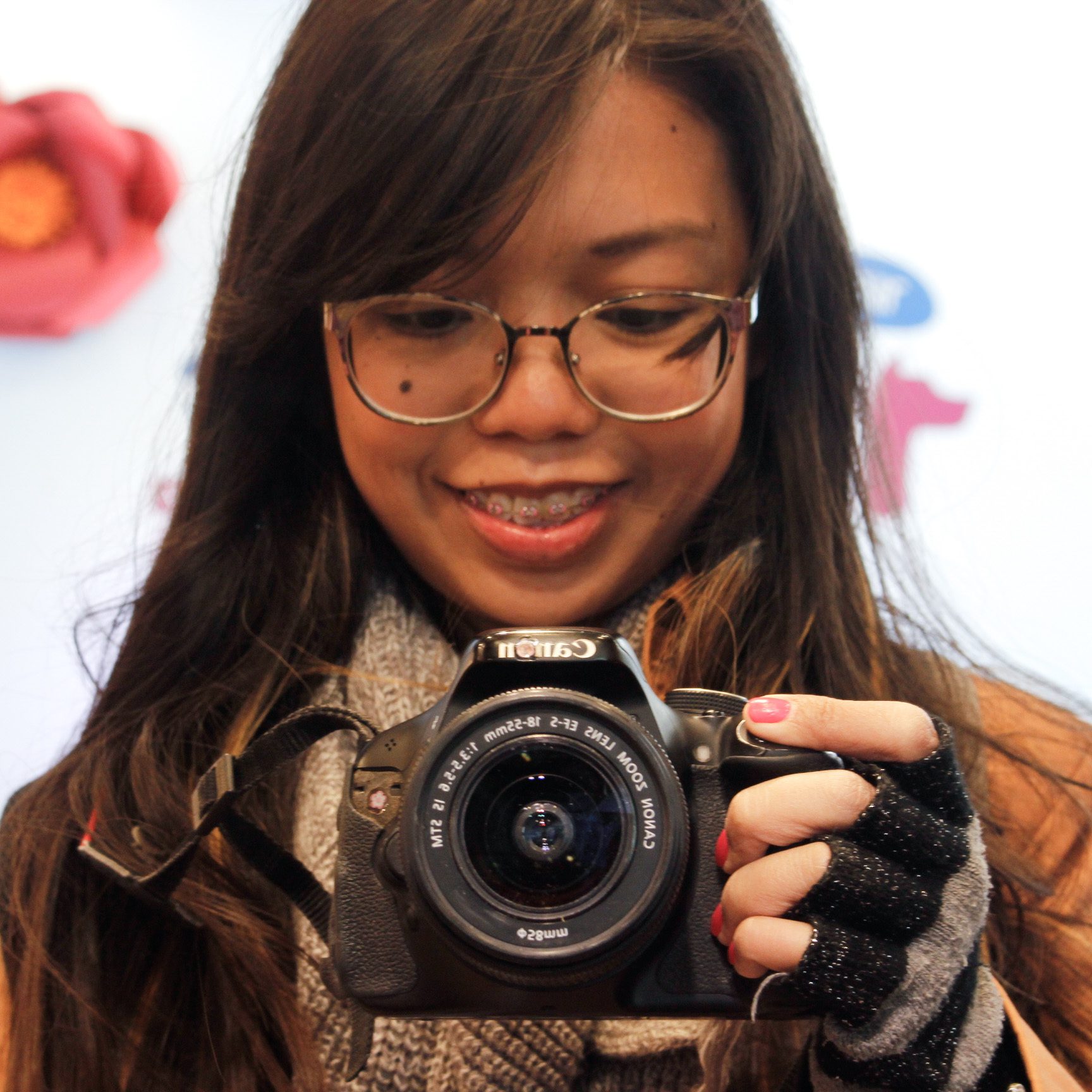 Hey, I'm Lyza! I once was a person who just imagined going to places "one day" but decided to pursue my dreams. My first travel abroad was in Japan, solo, last 2018, and fell in love with the journey since. I'm aiming to visit 10 countries before turning 30 and 2 new places in the Philippines every year. Besides traveling, I love organizing trips, taking pictures, reading, and making new friends. Follow my adventures through my Instagram.

Are you on Pinterest? Pin these!