Best Beaches in Hong Kong – Top 10 Hong Kong Beaches
Looking for the best beaches in Hong Kong? We have them for you! You might be thinking if Hong Kong has beaches because it is a small country. But yes! It actually has plenty of beaches that will really make your holiday complete.
These beaches are not only beautiful but they're all unique in their own way. Offering both relaxation and adrenaline rush activities, Hong Kong will surprise you with what it has.
You might have known Hong Kong as the first-ever country to visit especially for Filipinos. And yes, it's true. Why not? With its shopping centers and cheap items, who wouldn't want to come here? Plus the famous Hong Kong Disneyland that even adults would love?
But if ever you want to do more in this country, it also has it. Swimming at the beach, surfing, windsurfing, or canoeing, even watersports are also a popular activity here. So if you're now ready to explore what summer activities await you when you visit Hong Kong, then continue reading to learn more.
Facts about Hong Kong
The official name of Hong Kong is the Hong Kong Special Administrative Region, or Hong Kong SAR.

The meaning of Hong Kong is Fragrant Harbor.
Hong Kong's current population is 7.44 million.
The language in Hong Kong is Chinese (spoken Cantonese) and English.
The official currency is the Hong Kong dollar.
Here are the best beaches in Hong Kong
1. Ham Tin Wan
Ham Tin Wan beach is located in Sai Kung, and this town has a lot of beaches. Ham Tin Wan is the best one. It has powdery sand and clear cool waters that's perfect to freshen up. The infamous shaky bridge in its small inlet is another reason why this beach is famous. 
Recommended Hotel: The Pier Hotel
2. Clearwater Bay
View this post on Instagram
Clearwater Bay in Hong Kong is consists of two beaches namely Clearwater bay first beach and Clearwater bay second beach. Such cute and easy to remember names! From Clearwater Bay, you'll see a perfect view of the mountains that surround it and the High Junk Peak. The reason why this beach is very picturesque.
Recommended Hotel: Holiday Inn Express Kowloon East 
3. Kwun Yam Wan
If you're in for a great windsurfing experience, Kwun Yam Wan is the ideal beach for you. It is located in Cheung Chau, Hong Kong. This is the beach where Lee Lai Shan, the Olympic windsurfing champion trained. It's golden sand and clear water is a sight to see. In Kwun Yam Wan Beach, not only you can enjoy swimming or sunbathing, you can do more than that. The beach offers equipment for windsurfing, canoeing, and surfing. 
Recommended Hotel: Lychee Sunset Hotel Cheung Chau 
4. Cheung Sha Beach
View this post on Instagram
Cheung Sha Beach is located in Lantau Island, Hong Kong. It has upper and lower beaches that are both worth the visit. You won't get bored as well as the beach has plenty of beachside restaurants that will let you have awesome beach experience.
Recommended Hotel: Hong Kong SkyCity Marriott Hotel
5. Golden Beach
View this post on Instagram
Golden Beach is situated in Tuen Mun, Hong Kong. It is also the largest public beach in the area. Boasting with sparkling sand from Hainan Island, Golden Beach is very popular with all tourists. So expect that the beach will be crowded during the peak season. 
Recommended Hotel: Hotel COZi Resort Tuen Mun
6. Big Wave Bay
Located in Shek O Hong Kong, Big Wave Beach offers tranquility and cleanliness that would satisfy even the most discerning visitors. And because of its waves, it's also a famous spot for people who enjoy surfing. If you want to try surfing, there are surfboards available for rent at the beach.
Recommended Hotel: Y Loft Youth Square 
7. Turtle Cove
View this post on Instagram
Turtle Cove in Tai Tam, Hong Kong provides a very relaxing atmosphere with the lush greenery that surrounds it. If you have sensitive skin, especially when under the sun, you might have a problem since there are no shades available at the beach. Just put enough amount of lotion to protect your skin. Also, don't expect that you'll see stalls that sell snacks and drinks here because there is none. However, you can bring your own. Turtle Cove is literally the place that would let you feel the true meaning of beach getaway!
Recommended Hotel: L'hotel Causeway Bay Harbour View
8. Pui O Beach
View this post on Instagram
If you're a beginner but you want to try surfing, Pui O Beach in Lantau Island is the ideal beach for you. This peaceful beach with fine sand offers a limited range of facilities such as showers and barbecues. 
Recommended Hotel: Victoria Resort
9. Chung Hom Kok
View this post on Instagram
Chung Hom Kok Beach is a small beach that's hidden by trees and you need to get down some stairs before you reach it. And because of this, it makes the beach quieter and less crowded compared to other beaches that surround it. With its barbecue grills, you'll surely have a fun and exciting getaway here at Chung Hom Kok Beach.
Recommended Hotel: L'hotel Island South
10. South Bay Beach
View this post on Instagram
For a place far from the city and people, South Bat Beach in Repulse Bay, Hong Kong is the ideal beach. This beach has its own beach club. So when you go here, make sure to go and see the club's open-air restaurant. You'll find DJs that will hype up your stay.
Recommended Hotel: L'hotel Island South
These beaches in Hong Kong will absolutely make your next beach getaway more memorable and unique. This country, despite its size, offers a lot of fun and exciting experience for both local and foreign tourists. So if you're ready to beat the summer heat, pack up and make your way to visit any of these best beaches in Hong Kong.​

Are you on Pinterest? Pin these!

About the Writer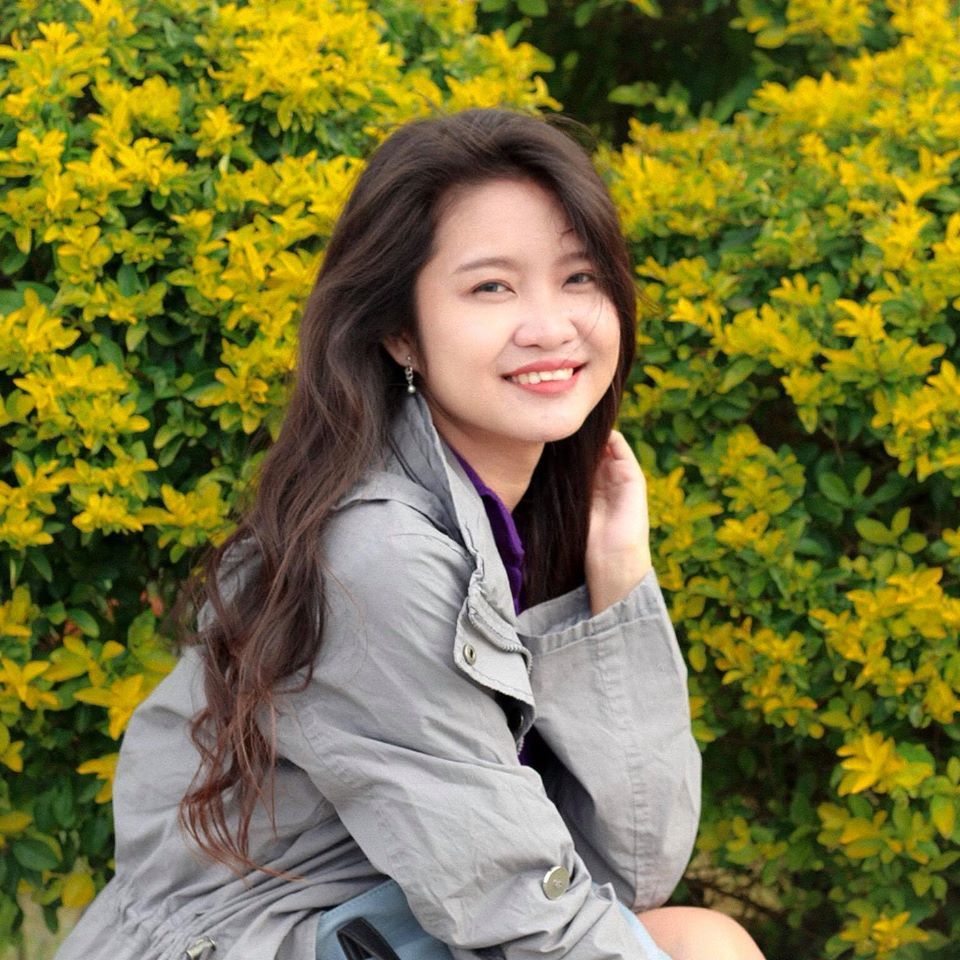 Hi there! I'm Fatima. My first major travel was in 2016 in the beautiful city of Cebu. After that, I got interested in traveling. Now I enjoy learning languages and other country's cultures. My goal is to visit at least one country each year and to share my experiences with other people through writing or blogging. Witness my journey by following me on Instagram.​​​​​​​​​​​