How You Can Get a DFA Appointment for Philippine Passport Renewal
Is your Philippine Passport almost expiring? Does it have a validity of fewer than 6 months or a year? Well, here are different ways on how you can get DFA Appointment for Philippine Passport Renewal. It's essential to have a valid passport before booking a flight abroad or applying for a visa.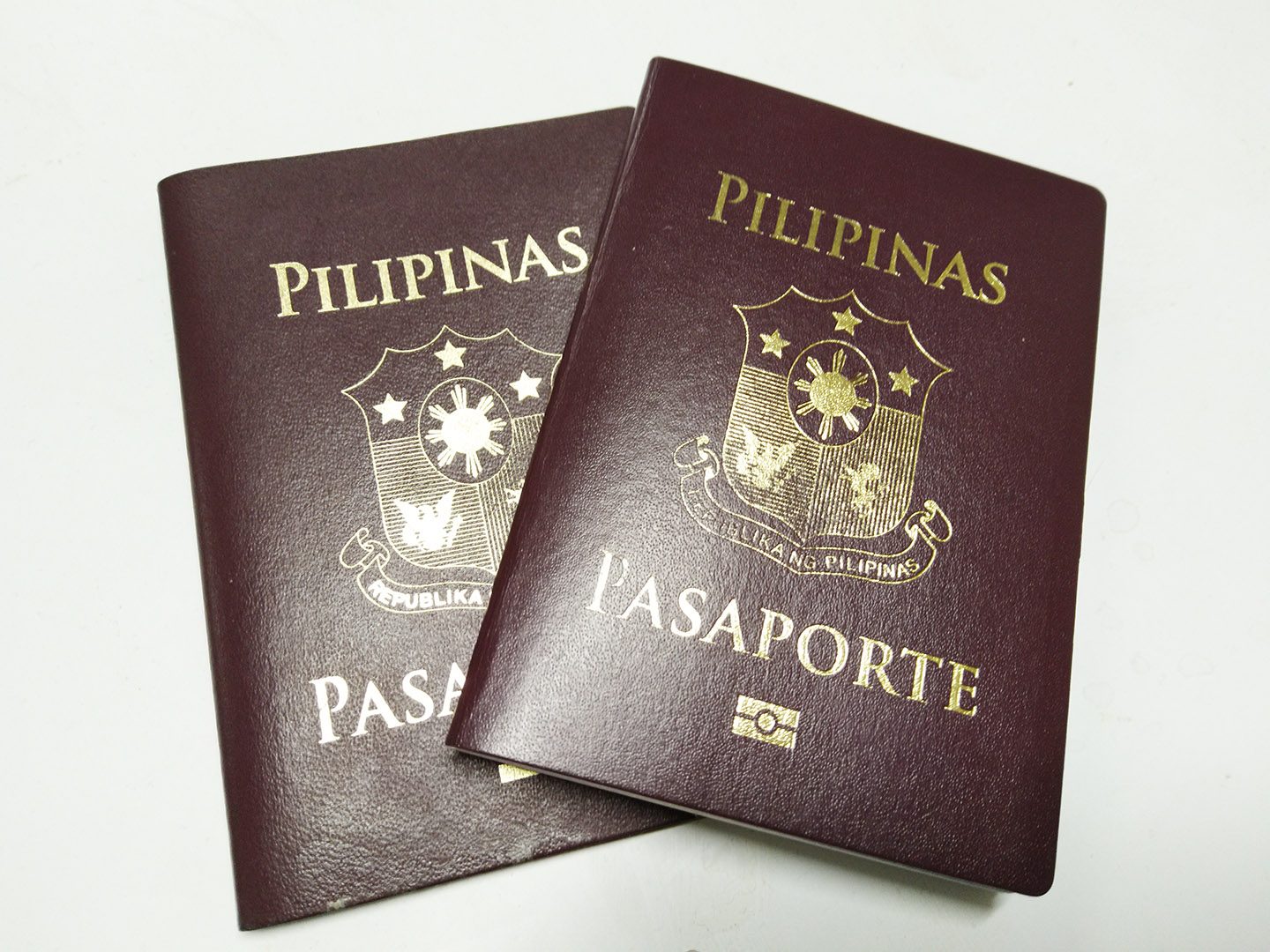 Here are some ways how you can get a DFA appointment. Please be reminded to arrive earlier or on time on your chosen date. Wear proper attire, no showing off cleavage, sleeveless shirts, see-through tops, or jewelry. I hope you'll get your Passport soon and travel when things are well!
Requirements for Philippine Passport Renewal
Personal Appearance (with a parent or authorized adult companion if Minor)
Current Passport (the one that is about to expire) and photocopy of bio-page
PSA Document in case there is a change of name (e.g., Marriage Contract, Annotated Birth Certificate / Marriage Contract, or Death Certificate) (NOTE: If woman opts to retain maiden name, a Marriage Contract is not required.)
Valid IDs and a photocopy – for Non-EPassports issued before August 11, 2009 (Brown, Green, Maroon (Machine Readable) Passports)
Additional Requirement for minors:
Marriage Certificate, if only one parent is accompanying the child (if parents are not married, Affidavit of Support or Consent by the Mother is she is not the one accompanying the child or if abroad, then Affidavit must be authenticated by the Philippine Embassy or Consulate)
Original and photocopy of proof of filiation and/or guardianship
Passport or Valid Government ID of a parent and a photocopy
School ID (if applicable)
How to get a DFA Appointment for your Passport Renewal
1. Online
Go to this website and Start an Appointment
Choose between an individual or group appointment
Specify where you want to have an appointment at for your passport renewal
Choose an available date and time
Enter Information Asked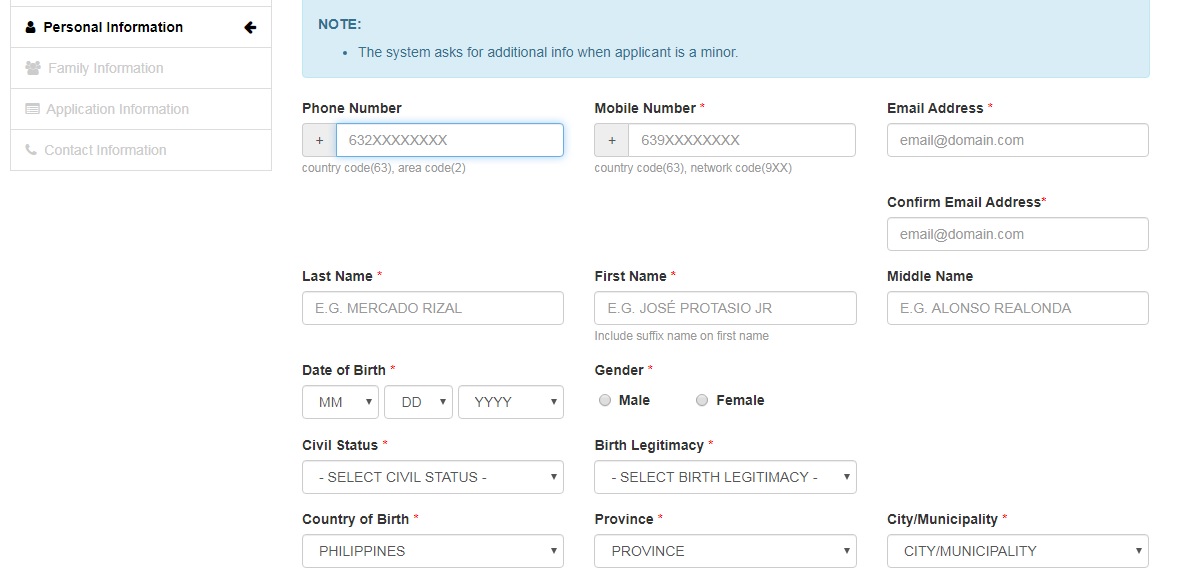 On Application Type, choose Renewal and enter the details of your Old Passport
Review Your Application
Proceed to payment and check payment options (PHP 950 for regular processing while it's PHP 1200 for Express)
Pay the Processing Fee within the day
Check your e-mail for the appointment confirmation
2. Through Travel Agency or Third Party
In case you are not "tech-savvy" or don't know how to fill-up the online application, you can ask another person for help. There are also Travel Agencies that offer these services. If the location you want is always full and you don't have much time to wait for slots to be vacant, you may avail of their services.  You'll just need to fill-up the form, so they know what to type.
3. Walk-in Appointment through Courtesy Lane
In case you are one of the following, you don't need an online appointment and avail the OFW Lane or Priority late at DFA Aseana, Regional Consular Office or any DFA Satellite Office. However, please be early as some offices may have a limit for walk-in appointments.
OFW with proof of status, e.g., POEA Authenticated Employment Contract, iDOLE Card, and Work Visa
Senior Citizen with Senior Citizen ID
Person with Disability with PWD ID or visible disability
Solo Parent with valid ID (as Solo Parent)
Pregnant Women with Medical Certificate (especially if pregnancy is not visible)
Minors aged 7 years old and below
4. Walk-in Appointment as Travel Companion of #3
You may skip getting an online appointment if you are one of the following as per DFA:
Travel Companion of a Senior Citizen – must be immediate family member, e.g., spouse, sibling, children, grandchildren, or children-in-law with proof of relationship but if it's not an immediate family member; show proof of travel arrangements like plane or hotel bookings
Travel Companion of a PWD – same as a senior citizen must be an immediate family member or show proof of travel arrangements, if not
Minor child/ren of a Solo Parent
Parent/s of a minor aged 7 and below
What to do during your appointment
Ready your requirements and go there 30 minutes before your schedule with proper attire
Show your appointment form to the security guard
Get your document verified – if they are complete, e.g., with photocopies and such
Next off, you'll get your old Passport punched and get a date for your new one
Your fingerprints, signature and photo will be taken and please check also the details (e.g. your name, birthday, etc.)
Claim your Passport
There are many ways on how you can get DFA Appointment for Philippine Passport Renewal. It's pretty easy getting your Passport renewed rather than getting a new one as they have more requirements. After that, you can apply for a 10 year multiple USA or Canada Visa for your future travels! Good luck!

Are you on Pinterest? Pin these!