Travel Guide to Kalanggaman Island, Philippines (DIY Guide from a Local)
If you want white sand and blue waters, Kalanggaman Island in Leyte is one of the most famous places to go. It's located in the Municipality of Palompon, which is proudly my home town. Check out this travel guide to Kalanggaman Island. Here, you'll know What To Do, How to Go There, and some Expenses you'll be paying on your trip.
Kalanggaman Island got its name because it resembles a bird, which in Bisaya is "langgam". Enjoy the fantastic sand bar, count the stars, and relax here with family and friends. Tourists are limited in this area, so you'll surely have a place for yourself. Coming here is a trip worth remembering.
What to do in Kalanggaman Island
1. Walk All Over the Island
Kalanggaman Island is only 753 meters. On one side, you'll see a long sand bar filled with white sand and with blue waters. On the other, you'll see trees and plants and could take a picture of the treehouse.  Enjoy the beauty of this uninhabited Island, especially with your loved ones.
2. Swim on the blue waters
No need to swim farther to get vitamin sea; the water is already as high as your hips or necks after a few steps. We usually swim near the boats, so that we could hang there in case it's deep. However, you'll need to check the signs as there are places that are not safe for swimming (the rocky area mostly).
3. Have a Pictorial
With a naturally gorgeous backdrop, you'll love taking pictures everywhere from the sandbar to the west side. Many of my friends did a prenuptial shoot in this Island; it's so stunning! You won't regret it. Better bring a gorgeous dress or swimming attire and your favorite camera, and take a lot of pictures to post on Insta or FB!
4. Count the stars or the shells
If you find yourself staying overnight, you'll love watching the night sky. There's limited electricity here, so the lights usually are from fire torches or phones. It's so dark that you'll fall in love with the stars, especially in the sand bar area. However, if you can't stay overnight, check out some shells!
5. Enjoy with Family and Friends
View this post on Instagram
Plan a trip with family and/or friends in Kalanggaman Island. Everyone will love it! I've been here twice, first with my co-workers and family, and lately, with my high school friends, it has been a blast. Bring a lot of food, too, as there is no internet, your bond will grow stronger!
Expenses
Here are the expenses you might incur during your trip to Kalanggaman Island:
Entrance Fees
(These are the rates if you are not a Palomponganon)
For the students and senior citizens, you may be asked to present a valid ID.
Boat Fee
Here are the prices for the pump boats, usually the tourism officers will arrange what pump boat you will ride to the Island. The operators have their turns as per the tourism office. As for the payment, if you are the only one group riding the boat, you'll have to shoulder all of the cost. However, if you are groups or a joiner, the price may be divided on how many you are.
For safety purposes, it can't exceed capacity. So, for example, you are 41, even though the extra is a child, you'll be asked to go to another boat. The coast guards usually check it before you can go to the Island. Travel time is about 45 minutes to an hour.
up to 15 pax – PHP 3,000
15-20 pax – PHP 3,500
20-30 pax – PHP 4,000
30-40 pax – PHP 4,500
For example, you are only 5; sometimes, the tourism officer will ask a group of 10 if it will be okay for you to join them. Sometimes, if there are many small groups or joiners, the officers will also group them according to the capacity of the boat. Boat rental is given to the drivers and not the tourism officers.
Rentals
Tipi Cottages – PHP 1,000 for 2 persons with free breakfast
Cottage Rentals – PHP 250 – 700
Tents – PHP 300
Tables and Chairs – PHP 10 – 100
Food
There is only one store in Kalanggaman Island that sells necessities like snacks, water, noodles, few drinks, and coffee. You'll have to buy food in the market. The market is near the Tourism Office; you can go there via a shortcut from the Baywalk or the Civic Center.
There are 2 cooking areas on the Island, so you'll need to buy coal or firewood to cook there. It's highly recommended to buy food and drinks in the market or grocery store before boarding the boat.
How to go to Palompon / Kalanggaman Island
There are no airports in Palompon, Leyte, but the nearest ones are Cebu and Tacloban. From Manila or any other part of the Philippines, it's recommended to go via Cebu or Tacloban.
From Cebu
Ride a boat Medallion in Pier 3 (every day at 9 pm) or Cokaliong in Pier 1 (M, T, TH, Sat at 8 pm and Sunday 12 Noon.) If you were to ask me which I prefer, I usually sleep at Cokaliong – Tourist since it arrives at about 12-1 am so that I can take a rest home. If you have a room rented, you can get Cokaliong, but if not, then Medallion is good, and it arrives at about 3-5 am; you can directly to the Tourism office if you're going to Kalanggaman.
If nights are not right for you, then try the route to Ormoc City. From Cebu, you can ride Fast Crafts (PHP 700 – PHP 1,000) to Ormoc City; it will be about a 2-3 hour ride. The first trip is early in the morning at about 5 am until 5 pm. From Ormoc, you can catch a van in Robinsons Ormoc to Palompon. It will take about 1 to 1.5 hours and cost you PHP 120.00.
Another option is having a day trip here from Malapascua Island (PHP 800 – 1,200)
From Tacloban
Go to Abucay Bus Terminal near Robinsons Tacloban. There are buses and vans from Tacloban to Palompon. The first trip is about 3 or 4 am, and the last trip is 5:45 pm, but if there are many passengers, it might go earlier. The van costs PHP 225.00. Travel time is 3 hours.
Travel Tips to Kalanggaman Island
Schedules
Daytrip from Mainland to Kalanggaman is from 5:30 am – 9:00 am, depends on the availability
The overnight trip starts from 10:00 am to 4:30 pm
Pick-up time for a day trip is 2:30 pm, while for overnight it is 9:00 am
You can sometimes ask the pump boat drivers to pick you up earlier or later, but usually, the last trip is at 3:00 – 4:30 pm as the waves tend to be bigger during the night
Reservations
If you are traveling during summer months like April to May, it's better to reserve earlier at the tourism office. It's usually fully booked in those months, so if you are a big group, it will be hard to enter unless someone backs out.
You can call +63 053 555 9731, +63 926 816 4005, +63 926 816 4007
Closures
The Island usually closes on special events or clean-ups, for the year 2020 you can see the picture for the schedule
Sometimes, it also closes when we have guests from Cruise Ships, so it's better to inquire at the tourism office so that your trip would not be in vain
CR
There are comfort rooms all over the Island; however, freshwater is scarce. If you want to wash off, you could do so in the tourism office or at your hotel
Recreation and other activities
You can rent a volleyball or bring one and play on the beach volleyball court
Kayaks, Paddleboards, snorkeling are also available; please ask the shop if they could help you
Scubadiving is allowed in the west side of Kalanggaman Island
There is a Sunday mass; the schedule is 7:00 or 8:00 am, depending on the arrival of the priest. Don't worry as you will notice Sacristans bringing a sign saying that there is a mass.
Security
There are police stationed on the Island
In case you need help, there are also people from the tourism department that could assist you
Sample Itinerary to Kalanggaman Island
Kalanggaman Day Trip Itinerary
4:00 am  – Arrive by boat from Cebu via Medallion
5:00 am  – Proceed to the tourism office to pay the fees
5;10 am  – Go to the marketplace to buy food
5:30 am  – Trip to Kalanggaman Island
6:30 am  – Arrival at the Island
7:00 am  – Breakfast
8:00 am  – Tour, Swimming, Pictorial
11:00 am – Lunch
12:00 pm – More swimming and pictorials
2:30 pm   – Departure from Kalanggaman Island
3:30 pm   – Arrival at the Mainland
4:00 pm   – Other things to enjoy in Palompon
Overnight Kalanggaman Itinerary
Day 1 in Kalanggaman Island
9:00 am   – Arrive in Palompon via Van from Tacloban or Ormoc
9:10 am   – Proceed to the tourism office to pay the fees
9:30 am   – Go to the marketplace to buy food
10:00 am – Trip to Kalanggaman Island
11:00 am – Arrival at the Island
11:30 am – Lunch
1:00 pm  – Tour, Swimming, Pictorial
6:00 pm  – Dinner
7:00 pm  – Star Gazing
9:00 pm  – Sleep
Day 2 in Kalanggaman Island
5:30 am   – Wake up for Sunrise
6:00 am   – Breakfast
7:00 am   – Swimming again
9:00 am   – Departure from Kalanggaman Island
10:30 am – Arrival at the Mainland
11:00 am – Other things to enjoy in Palompon
That's it! I hope this travel guide to Kalanggaman island is helpful for your journey to the gem of our hometown. If you need help, feel free to contact me via here or my Instagram. I'll be glad to assist you with your route and itinerary. Good luck, and enjoy your holiday!

Are you on Pinterest? Pin these!

About the Writer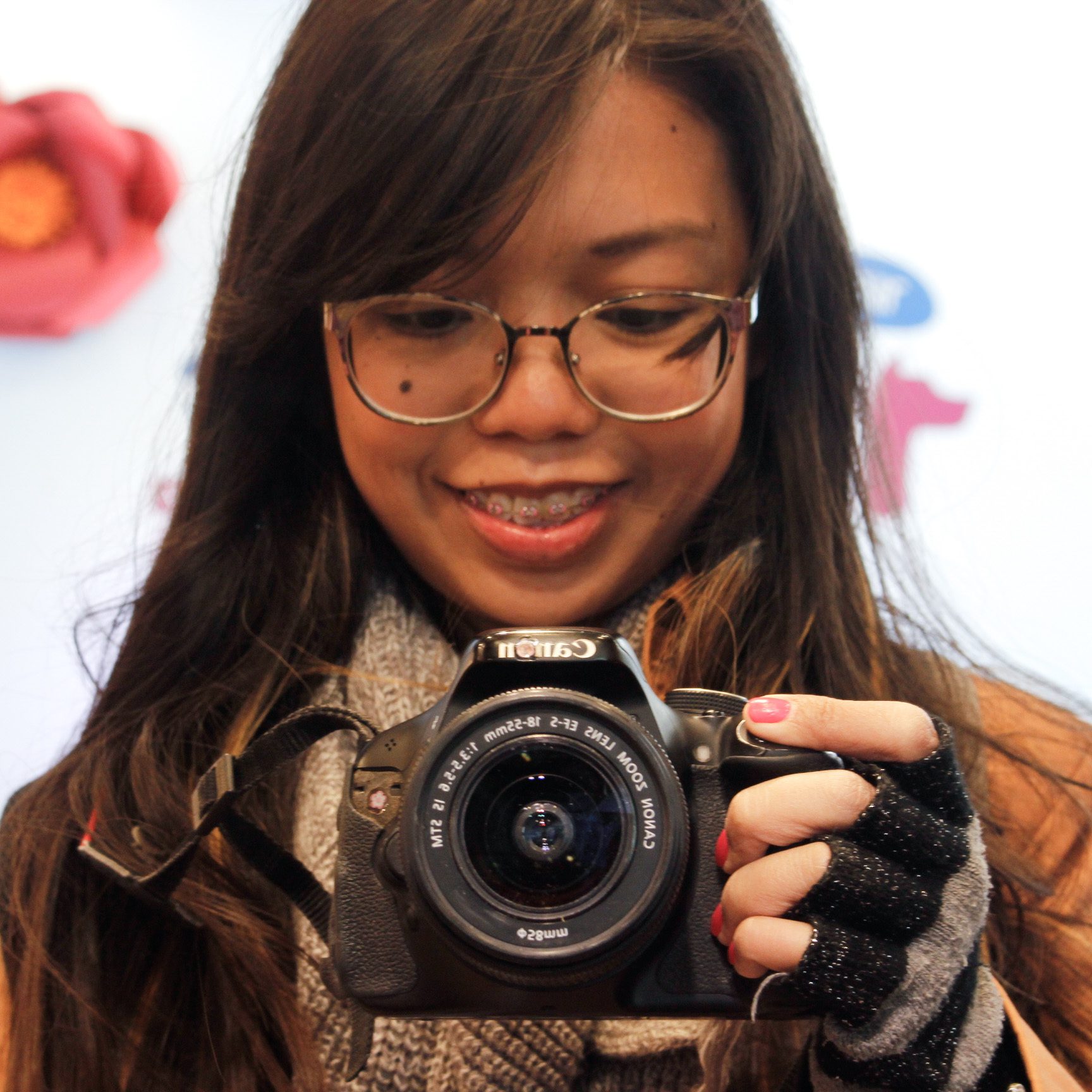 Hey, I'm Lyza! I once was a person who just imagined going to places "one day" but decided to pursue my dreams. My first travel abroad was in Japan, solo, last 2018, and fell in love with the journey since. I'm aiming to visit 10 countries before turning 30 and 2 new places in the Philippines every year. Besides traveling, I love organizing trips, photography, reading, and making new friends. Follow my adventures through my Instagram.