Travel Guide to Bacolod, Philippines [DIY Guide to the City of Smiles]
Read our Bacolod travel guide to give you an idea of what to do, where to go, and other tips when traveling around the Philippines' city of smiles.
If you're planning to discover the beauty of this wonderful city in Negros Island, then you're on the right page. We'll tell you what to expect and see.
To be honest, Bacolod wasn't included in my travel bucket list before. I really had no idea what to see and where to go there. BUT that was a mistake. I'm really glad that I chose Bacolod as the destination I should visit on my birthday. I and my cousin went to this city last January of 2019 as my birthday celebration. It was unplanned, I just told her I wanted to go there to celebrate my birthday and we booked a flight. It was a DIY trip, we didn't book accommodation nor a tour, we just went there without knowing anything. Blogs and Google map was just our friend. And guess what, our trip was absolutely memorable!
Note: I lost all my photos here so I just linked some of my Bacolod photos from my Instagram. 🙁 
Bacolod Travel Guide: How to Get to Bacolod from Manila?
To go to Bacolod, we traveled by plane from Manila (Ninoy Aquino International Airport) to Bacolod (Silay International Airport). The travel time takes about 1 hour and 20 minutes. We left Manila at around 4 AM and arrived in Bacolod at 5 AM. 
We booked our flight with Philippine Airlines (PAL) for our flight to Bacolod then Cebu Pacific when we went back to Manila. 
You can also opt to travel by ferry. It's cheaper but the travel time is about 20 hours which is not advisable if you're trying to maximize your time. If you want some adventure you can buy a ticket from 2GO Travel, they're the only ferry company that operates a Manila to Bacolod route, and they sail daily. 
On our way home, we traveled from Bacolod to Iloilo by ferry then from Iloilo to Manila by plane.
Bacolod Travel Guide: 5 Things to do in Bacolod
1. Travel Back in time at The Ruins
View this post on Instagram
If you like seeing old buildings, then The Ruins is a must place to visit. Being a fan of history, I love going to places like this and I was really excited when we're on our way here. The building's structure is well-preserved and you can still see the beauty in it. The Ruins also has a beautiful wide garden where you can take a really good shot of the building.
2. Be a Kid Again at Campuestohan Highland Resort
View this post on Instagram
One of the best things to do in Bacolod is to go here! Aside from swimming, visitors could enjoy the resort's beautiful view, and you'll see a lot of cool structures like dinosaurs. This is also the place where you can see cute hobbit-like houses. Due to its location that's on a mountain, it gets very cold here, that's why we didn't get the chance to swim. This place is surely for people of all ages! I personally enjoyed our time here. Plus factor is the food in the restaurant inside which is super worth it!
3. Explore the Mambukal Mountain Resort
View this post on Instagram
To get closer to nature, Mambukal Mountain Resort is a must place to visit. This resort was developed by a Japanese Architect named Kokichi Paul Ishiwata in 1927 and was originally started as a bathhouse. You'd definitely enjoy your stay here. You can swim at the mountain's private pool, do kayaking, and try its popular bathhouse that will relieve all your stress. 
4. Immerse Yourself in Hot Water at the Ishiwata Bath House
View this post on Instagram
Ishiwata Bath House can be found within Mambukal Mountain Resort. Japanese Architect Kokichi Paul Ishiwata designed the bathhouse and still in use today. Japanese people believe that soaking in a hot bath not only provides cleansing and relaxation but can also improve blood circulation, reduce fatigue, and helps with shoulder stiffness. In this bathhouse, you'll experience a very relaxing Japanese-style bathing.
5. Try Bacolod's Specialty, "Chicken Inasal"
Loves "Chicken Inasal"? This delicious Philippine dish originated from Bacolod has a unique flavor that's just hard to forget. Unlike a typical barbecue that uses soy sauce as a base ingredient for marinating, Inasal uses a different and special ingredient that creates a distinctive yet tasty flavor. We really enjoyed our Inasal experience in Bacolod!
Bacolod Travel Guide: Sample 3 Day Itinerary
Please take note that this is a DIY guide. In addition, we didn't really plan our itinerary, all activities we did in Bacolod are on the spot decision. We didn't book our accommodation in advance and we didn't book a tour as well. During our trip what we did was used a google map, searched the internet, read blogs, and asked the locals in everything we need to know.
Bacolod Travel Guide – Day 1
Searched for Accommodation
View this post on Instagram
On our first day, the first thing we did was searched for a place to stay in. As mentioned above, we didn't book accommodation in advance. We just rode a jeepney, asked the driver to bring us to the plaza, which is the central part of Bacolod City. The locals also told us that the plaza is consists of plenty of hostels and hotels that we can choose from. Upon searching we decided to stay in Bacolod Pension Plaza. We'll talk more about this accommodation below.
Buy Souvenirs
Since our accommodation is situated in a very convenient location, we are near SM Bacolod and public markets. We decided to do the opposite way of DIY traveling, we bought souvenirs on our first day. If you're the type who likes buying a lot of souvenirs, this is not a good idea unless you have enough cash with you and you're confident enough that your money can survive until your last day in Bacolod. We didn't buy so many souvenirs so we're fine.
Did Grocery Shopping
We decided to not spoil ourselves with foods (except Inasal of course, lol) so we did grocery shopping and bought canned goods, instant noodles, and some bread that we can eat.
Explore the Plaza
The Bacolod Public Plaza is a nice place to walk by and it looks wonderful especially at night with all the lightings. We roam around the plaza in the evening and took a lot of photos of the place.
Visit the 19th-century San Sebastian Cathedral
View this post on Instagram
This cathedral is aesthetically beautiful. It's located just beside the Bacolod Public Plaza and it literally stands out. If you love taking photos of old churches, this is a must-visit.
Bacolod Travel Guide – Day 2
Our 2nd day is really the start of our trip to Bacolod.
Campuestohan Highland Resort
View this post on Instagram
We woke up early and prepared for a trip to Campuestohan Highland Resort. We asked the receptionist on how to go there from our place. They told us that there's a van/shuttle available in the morning that travels to Campuestohan. We rode a jeepney first, for only about 5 minutes, we just told the jeepney driver that we're heading to Campuestohan so we need to go to the van terminal (though it's not really a terminal since it's just located in front of a convenient store. Unfortunately, I forgot what convenient store was that). Just to be sure, and if you're doing a DIY trip as well, asking locals is the best thing to do since the van pick-up point might change location.
The trip to Campuestohan costs around PHP 70.00 – PHP 150.00 ($1.39-$3) and the travel time is about 45 minutes. Upon reaching the resort, we were in awe. The place is big and really beautiful. The weather at that time was also cold since we visited Bacolod in January. From the resort, you can see a splendid view of almost half of the entire province of Negros Occidental.
The entrance fee costs PHP 200.00 ($4) and it includes free use of the swimming pool and children's playground. Not only that but, you can also try a lot of physical activities here such as horseback riding or riding on a 340-meter zipline.
This is also the place where you can see hobbit houses, enormous figures of dinosaurs, and popular superheroes that both kids and adults would enjoy. I personally love this place and wanted to go back to stay in any of the hobbit houses and dip in the pool. We weren't able to do those since we only stayed in the resort for half a day and it was crazy cold so dipping in the pool is not a good idea at that time.
Go back in time At the Ruins
After visiting Campuestohan, we rode the resort's official Sarao Jeepney Bus for PHP 70.00 ($1.39). After that, we took a tricycle to go to Ruins. The tricycle trip costs around PHP 100.00 ($2). Upon arrival, we paid an entrance fee of another PHP 100.00 ($2). The Ruins Mansion is beautiful and rich in history. Although it was literally ruined, you can still see the magnificent architecture of the building. Inside, you can buy souvenirs like t-shirts, bags, or snacks.
Bacolod Travel Guide – Day 3
Relieve your stress and worries at the Mambukal Mountain Resort
View this post on Instagram
One of the highlights of our Bacolod trip. Our trip to Mambukal Mountain Resort made us explore and appreciate more the beauty of nature. Here, you can find the popular Ishiwata Bath House and you can also try Kayaking, swimming in the resort's private pool. My cousin enjoyed the hot spring so much. It was 40 degrees so I was only able to stay in the water for less than 15 minutes (lol, I know I'm weak). My cousin stayed for 30 minutes, took a break then went back in again. The hot spring literally cured our fatigue and we felt really fresh after. This is a must-try!
Inside the resort, we also tried Bacolod's specialty which is the Inasal. It was absolutely good! I've tried Inasal a lot of times, but that one was the best! We stayed in Mambukal for the whole day.
Bacolod Travel Guide: Frequently Asked Questions​
1. Is Bacolod a safe place to travel?
Definitely safe. During our stay in Bacolod, we always wander at night, exploring the plaza, visiting SM Bacolod on foot, buying street foods, and we didn't feel threatened at all. We're both women and we can say that the locals are really sweet and friendly. As I said, we didn't plan our trip and we just relied on asking the locals, they are all willing to help us and give us tips and advice during our trip. They never fail to give us a bright smile whenever we asked for help. No wonder Bacolod was hailed as the City of Smiles. 🙂
2. When is the best time to visit?
We visited last January 2019. It was great since the weather is cold and not crowded at all. I remember when we were in Campuestohan, very few people were there. However, since it was cold, weren't able to enjoy the pool. So I can say that between January to May is the best time to visit. March to May is the Philippines' summer season so you'd totally enjoy your stay here during that time.
3. What language or dialect do they speak?
Hiligaynon or Ilonggo is the main language spoken in Bacolod, but most people can also speak and understand Tagalog. And of course, they can also communicate in English, you won't have any problem traveling here.
PS. Their accent sounds so sweet that it's really nice to hear. <3
4. Is it expensive?
For a DIY and unplanned trip, I can say that Bacolod is not an expensive place to travel to. I spent around PHP 10,000 ($200) for 4 days and 3 nights trip including accommodation, food, souvenirs, transportation, and other fees. Ferry and plane expenses are not yet included. We spent around PHP 3,000 ($60) for both ferry and plane tickets.
Please remember that you can spend less than PHP 10,000 in Bacolod. In our case, our flight ticket was not a promo ticket that's why it's a bit expensive (considering that it was really unplanned). You can buy a ticket for only PHP 1,000 if there's a seat sale (watch out for that!). Also, our accommodation was a bit expensive too (my cousin was demanding regarding this matter! lol).
5. Where can we stay?
We stayed in Bacolod Pension Plaza. This place is really relaxing and worth it. The location is wonderful since the plaza is located just across the street. A few walks would bring you to the San Sebastian Cathedral and SM Bacolod. There are a lot of restaurants and fast food in the surrounding area. Public markets are also reachable on foot. And since it's located in the Plaza, it serves as a good start in traveling to Bacolod's popular tourist destinations.
Our accommodation costs PHP 1,200 ($23.87) per night. So a total of PHP 3,600 ($71.60) for 3 nights (no breakfast). Our air-conditioned room was spacious, it has 2 single beds, a bathroom with hot shower, cabled tv, and wifi. You can also request for hot water for your coffee or instant noodles. Again, you can find cheaper accommodation if you want to, my cousin just wants a place with aircon and a hot shower, lol. It was also a bit expensive since we're walk-in travelers.
Summary of our accommodation expense:
PHP 3,600 / 2 people = PHP 1,800 ($35.80) per person for 3 nights.
6. How to travel around Bacolod?
We usually use jeepney or bus to travel around. The tricycle is also good but it's a bit pricey. When we went to Mambukal Mountain Resort, we rode a normal bus.
7. Any tips on how to save money for food?
In my case, I brought canned goods from Manila to Bacolod to save money. But of course, it was not enough, so we still bought some food in the supermarket like bread, instant noodles, and more canned products. For rice, we just buy rice at the carenderias near our accommodation which costs PHP 20.00 ($0.40) only. Sometimes, we also buy street foods. That's for our breakfast and dinner, we usually eat out during lunch (since we're on a trip at lunch). Overall, we just spent around PHP 700.00 ($13.92) for food.
And that's Bacolod for you! It was really fun exploring this beautiful city without worries. Just enjoying the surrounding, meeting friendly locals, and exploring top destinations. Although our trip is considered short and not enough since there are still a lot of places to explore, I can say that it was a wonderful experience. We're really planning to go back and by that time, we'll visit all the places we missed.
I hope this Bacolod travel guide was able to help you. If you have more questions or experiences to share, just comment below! 🙂

Are you on Pinterest? Pin these!

About the Writer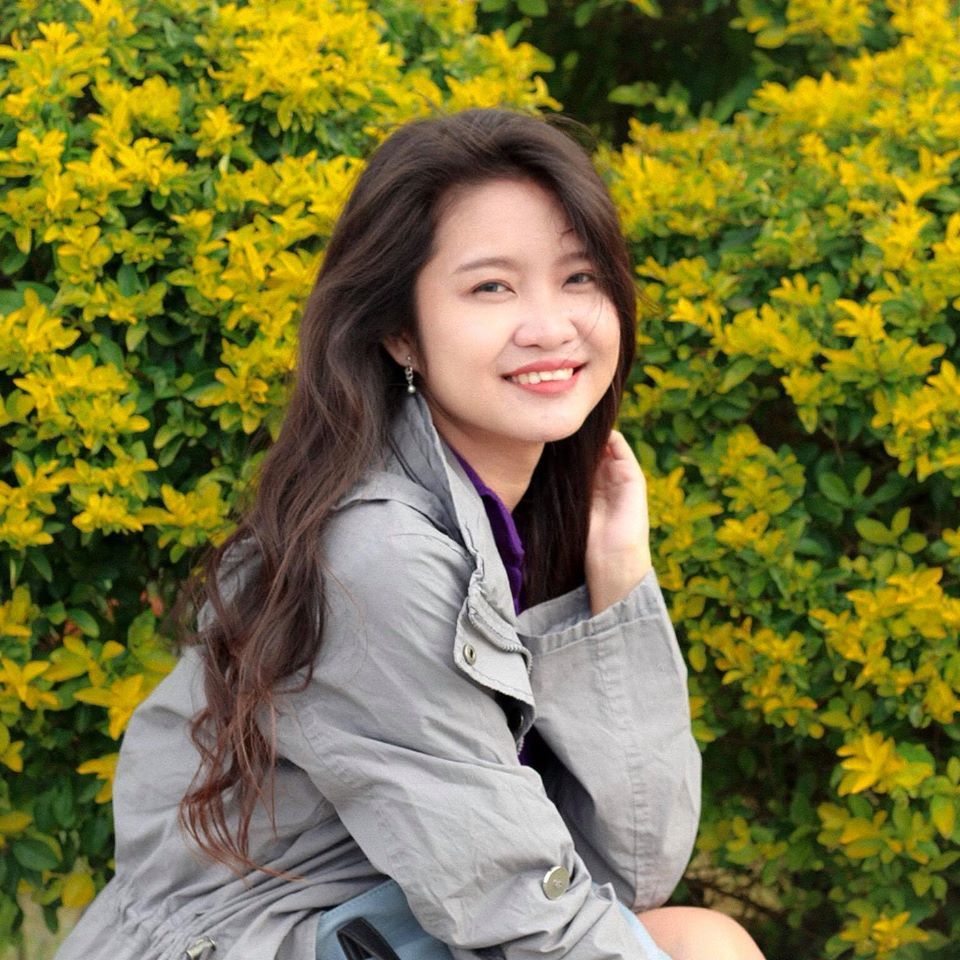 Hi there! I'm Fatima. My first major travel was in 2016 in the beautiful city of Cebu. After that, I got interested in traveling. Now I enjoy learning languages and other country's cultures. My goal is to visit at least one country each year and to share my experiences with other people through writing or blogging. Witness my journey by following me on Instagram.​