How To Travel From Tokyo To Osaka – Shinkansen Tips and Other Methods
Tokyo is the bustling capital of Japan, while Osaka is the "Nation's Kitchen." Tokyo and Osaka are the largest metropolitan areas of Japan, and a must-see when touring this remarkable country. If you have a week or two, you could spare a trip from Tokyo to Osaka in Japan or Osaka to Tokyo, whatever fits your itinerary.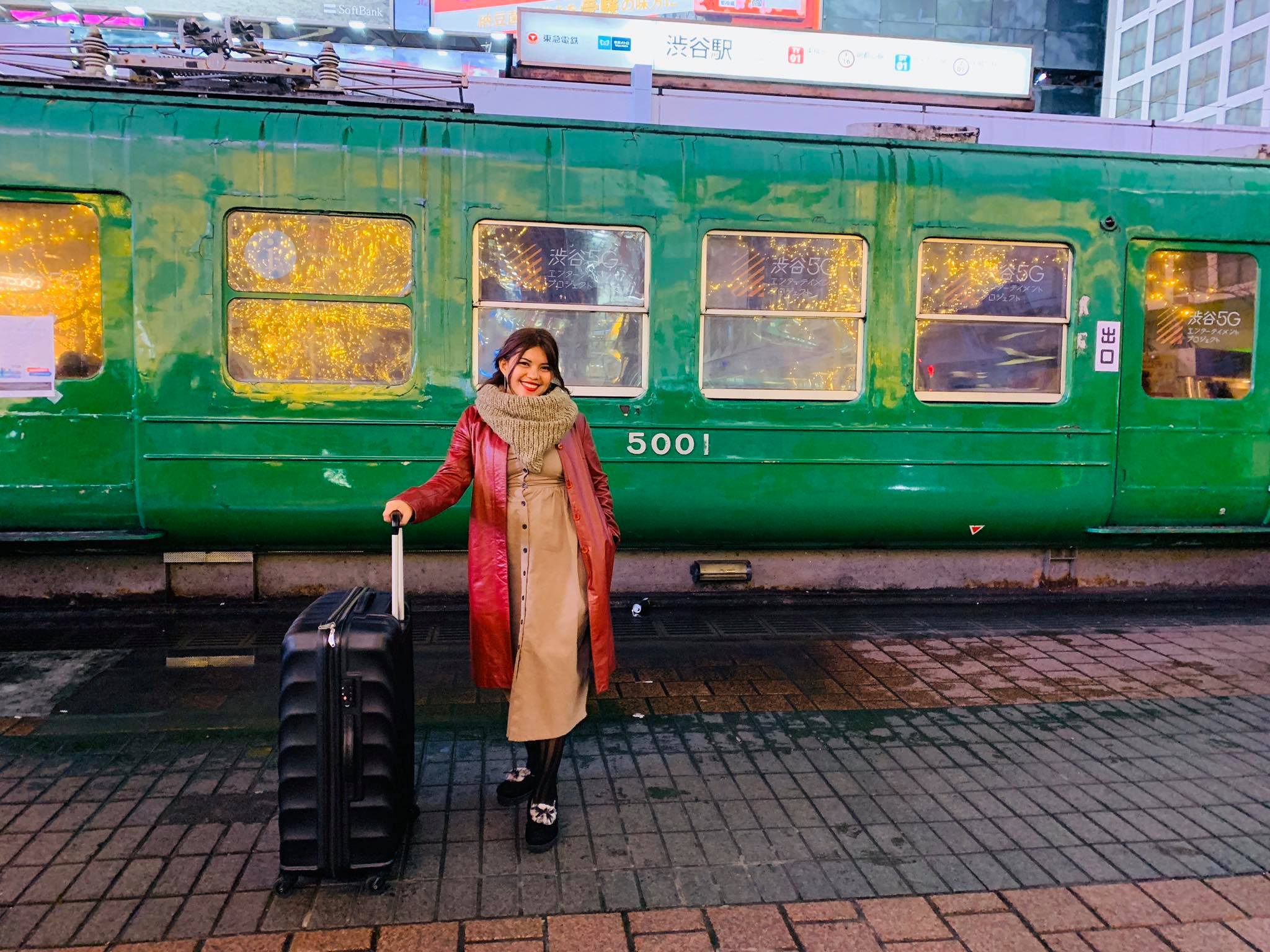 If you don't know how to get from the Kanto (Tokyo) Region to the Kansai (Osaka) Region, then this guide is perfect for you! We will tell you the options, possible expenses, and time consumed on your travel from Tokyo to Osaka or vice-versa.
By Bullet Train (Tokyo to Osaka or vice-versa)
Fikri Rasyid
Hours of Travel: 2.5 hours – 3.25 hours
Expenses: JPY 8,910 + Seating Fee (JPY 4960 – 10680)
Bullet Trains or Shinkansen, in Japanese, are the fastest trains in the country. They have a speed of about 280-300 kilometers per hour. If you are going from Tokyo to Osaka, you will be using Tokaido Shinkansen Line. You will ride from Tokyo Station and arrive at Shin-Osaka Station in the Yodogawa ward.
There are several types of bullet trains; the Nozomi is the fastest and Hikari. While the base fare ticket is the same JPY 8,910 for adults and 4,450 for children. Seating will be a bit different:
If you want to save, you can also purchase a JR Pass. This will allow you to have unlimited rides on JR Trains for 7/14/21 days. However, this does not include Nozomi or Mizuho trains. It's only a few minutes difference though; Nozomi trains arrive at about 140-155 minutes, while Hikari arrives at 170-190 minutes.
PROS of Shinkansen:
Very Fast
Time-saving
No transfers or stops along the way
Comfortable if reserved
You can use JR Pass on Hikari Shinkansen
CONS of Shinkansen:
Very expensive
Luggage over 250cm or more than 30 kg may not be allowed
Starting May 2020, people with 160cm – 250 cm must reserve the last seat or pay additional fees
If not reserved, you may be standing the whole way especially on peak seasons
By Local Trains
Hours of Travel: 8.5 hours – 9.5 hours
Expenses: JPY 8,910 – 14,600
If you want a cheap way, then try using local trains. You will only use the base fare for most, and if you chose a great route, then you may skip paying for a reserved seat. But there are going to be transferred. The problem would this is that it's going to be a long ride and you might probably stand its peak season. This is a cheaper way for budget travelers and who want to travel at their own pace as you can explore other places in Japan.
Here's a sample of a route you can take.
PROS of Local Trains:
Very Cheap
Can travel at own pace
You can must-see side trips if you want
You can use JR Pass in JR Trains
CONS of Local Trains:
At least 4 transfers
May be standing if peak season
Time-consuming
By Sleeper Trains
Hours of Travel: 6.5 – 8 hours
Expenses: JPY 8,910 base + (seat or bed, 3,490 – 21,320)
You can also catch a sleeper train from Tokyo to Osaka or Osaka to Tokyo. You need to ride the Sunrise Seto. It only has one route per day. But if you are coming from Tokyo, it will be tricky as it will not stop at Osaka but at either Hamamatsu (3 hours plus from Osaka) or Himeji (1 hour + plus from Osaka). There are showers, toilets, cabins, vending machines, and free seats for JR Pass Holders. You need to reserve in advance though.
From Tokyo, Sunrise Seto departs at 11:00 PM. It will arrive at Himeji in Hyogo Prefecture; you can get a ride from there to Osaka.
From Osaka, the train will depart from Okayama at 11:34 and will arrive at Osaka in 12:34 and off to Tokyo. At 7:08 AM, you will be in Tokyo already.
Here are the fees for seating:
Reserved Seating: JPY 3,490
Solo – 9,560
Single – 10,660
Single-twin – 12,560
Single-deluxe – 16,940
Sunrize twin – 21,320
PROS of Sleeper Trains:
Can be very affordable
Cabin rooms are private
Time-saving
Comfortable and Can sleep
You can use JR Pass to cover costs
CONS of Sleeper Trains:
May be expensive if you choose cabins, but private
Needs reservation
You can't stop at Osaka if you are from Tokyo
By Bus
Hours of travel: 8.5 – 9.5 hours depends on traffic
Expenses: JPY 3,000 – 13,000
There are day buses and night buses from Tokyo to Osaka or Osaka to Tokyo. The most common bus lines are Willer Express and VIP Liners. The price will depend on the comfortable seats and seats per row; 4 or 3 seats. There is also Wi-fi on buses, charging stations, seat-size, blankets, and many more. There are also various bus terminals like the airport, at some stations, Tokyo Disney, Universal Studios, or hotels.
PROS of Buses:
Affordable
Seats are comfortable, depending on the price
Great for those with luggage
CONS of Buses:
Time-consuming
Can be cramped
You can buy a ticket from Tokyo to Osaka through KLOOK.
By Plane
Hours of travel: 1 – 1.5 hours
Expenses: JPY 3,000 – 20,000
There are flights from Tokyo to Osaka or back and forth. You can be from Narita International Airport or Haneda Airport to Kansai International Airport or Osaka International Airport. We may know Narita and Kansai; however, Haneda and Osaka are used for local flights.
If you plan early, you can also buy flights from low-cost airlines. Here's a sample from an airline's sale:
PROS of Airplane:
Time-saving
Can be affordable if there is a sale
CONS of Airplane:
Can be expensive if you buy on the day
Still need to wait at the airport
Not recommended if you have luggage due to additional payments
By Private Car
Hours of travel: 6 – 8 hours depends on traffic
Expenses: JPY 13,500 toll fees + gasoline
If you are renting a private car or bought a private car in Tokyo or Osaka, then it's recommended to use the Expressway. You will need to use Tomei Expressway, from Tokyo to Nagoya. Use the Meishin Expressway for your travel from Nagoya to Osaka. Japanese yen is preferred but they can also accept credit cards.
If you don't know the route, Central Nippon Expressway has a driver's compass that could help you on your drive. There are also rest areas and gas stations along the way, so feel free to stop. Should you do more driving activities in Japan, I suggest getting a Japan Express Way Pass, 20,400 (for one week), and 34,600 (for 2 weeks).
PROS of Private Car:
Ensures privacy when you are traveling
Can travel at your own pace
You can make side trips and stop wherever you want
CONS of Private Car:
Very expensive
Time-consuming
Can be cramped
Much stress for the driver
I hope this guide is helpful to know how to get from Tokyo to Osaka or vice versa. This will also let you know which method is best for you. Comment your experiences or what you think is the best in traveling from Tokyo to Osaka or Osaka to Tokyo. I would love to try the sleeper train, just for the experience!

Are you on Pinterest? Pin these!