"3 Days in 100 Capitals" by Tinggly and our 8 favorite City Getaways!
Sometimes all we need is a couple of nights away from home, a change of scenery and a taste of something a little different. Sometimes it can be a weekend away with a friend, or a surprise mid-week romantic break with a loved one. What better gift to give than the chance to choose a two-night stay in an exciting capital city of their choice!
Whatever the reason, wherever the city, Tinggly has put together over 2000 of the best city getaways and we have chosen our favorite 10 to get your imagining running!
So, what's included with the 3 Days in 100 Capitals getaway gift box?
There's a choice of over 2000 hand-picked hotels located in 100 capital cities all over the world.
Each gift experience is for 2 people because travel is an experience that is best enjoyed when shared.
2 nights in either double or twin rooms, whichever the lucky person decides they prefer.
Breakfast for two people on both days is included in most of the hotels (but be sure to check first if that is important to you).
1. London, United Kingdom
London is one of the world's most popular cities for short breaks, with its rich history, arts and culture, architecture and vibrant multiculturalism. Whether you're visiting for the famous shopping high streets in Piccadilly Circus or searching for a Harry Potter vibe, London can offer everything and more in just a couple of days!
Our recommended Tinggly London hotel – The Lion and Key Hotel, East London
2. Paris, France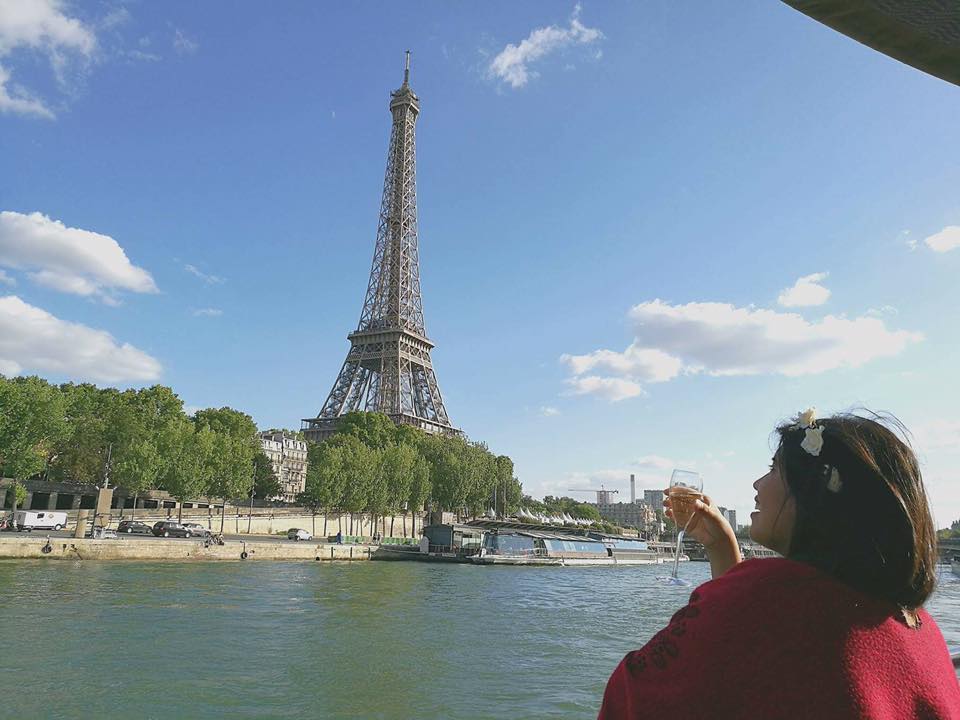 Arguably the world's most romantic city, where you can soak up world-famous sights like the Eiffel Tower, Arc de Triumph and the Louvre, enjoying the French cafe culture in between. Paris is also one of the world's leading fashion and design cities and you can explore that side too simply by visiting the many antique stores, flea markets, and boutique design stores.
Our recommended Tinggly hotel in Paris – Snob Hotel by Elegancia
3. Rome, Italy
Rome is an amazing city, full of winding streets and historic monuments. Ancient columns, ornate fountains and elaborate palaces come together in an overwhelming display of beauty. With more than 2000 years of history, Italy's capital won't leave anyone unimpressed. 
Our recommended Tinggly hotel in Rome – Top Floor Colloseo
4. Bangkok, Thailand
Bangkok is one of the busiest cities in the world and is so overwhelming for some visitors that they get out as soon as they get in! Give Bangkok a chance however and you'll find it a magical tapestry of ancient tradition and modern technology and economy. From famous landmarks like the Grand Palace and the Emerald Buddha to local floating markets and traditional Thai houses. Bangkok is a lot more than Khao San Road, party hostels and questionable live shows, so get out there and find it!
Our recommended Tinggly Bangkok Hotel – W Bangkok Hotel
5. Beijing, China
Beijing is China's historic capital city and is the best starting point for anyone's trip to China. Not only is Beijing home to the Forbidden City and Tiananmen Square, but it is only a short drive from the Great Wall of China. While you are here, don't forget to explore the food of Beijing on a tour of the Hutong neighbourhoods, where you'll find everything from street food to fancy rice liquor bars!
Our recommended Tinggly Beijing Hotel – Beijing Red Wall Garden Hotel
6. Hanoi, Vietnam
Hanoi is a city that has it all, being the more traditional of Vietnam's two largest metropolia you can still old narrow streets and eat $2 meals at food stalls with tiny stools on the pavements! Add that the fact that Hanoi is the perfect base camp for trips to the spectacular mountainous north and you'll fall in love with this spectacular city.
Our recommended Tinggly Hanoi Hotel – Hanoi La Siesta Hotel and Spa
7. Singapore
Singapore has for a long time been one of the most culturally diverse cities in Asia and over the past few years has become more and more popular as a travel destination.
International cuisine is one of the biggest draws for visitors here, where you can find everything from Malaysian and Indonesian street food, to international Michelin-starred restaurants. Singapore is also one of the greenest cities in the world, not only embracing renewable energies but also transforming a former concrete jungle into a "city garden" with trees, green walls, and parks.
Our recommended Tinggly Singapore Hotel – The Fullerton Hotel Singapore
8. Rio de Janeiro, Brazil
Rio de Janeiro is also referred to as the Cidade Maravilhosa and no matter which direction you look, it's clear to see why! Spread across the coastal hillsides, enveloped by densely green forests on three sides and the southern Atlantic Ocean on the other. On any given day the world-famous beaches for Ipanema and Copacabana are filled with beach-goers relaxing, dancing, partying and swimming. If you're looking for the world's ultimate party, then be there for the costumed extravaganza that is Carnival – the greatest party on the planet!
Our recommended Tinggly Rio de Janeiro Hotel – Grand Hyatt Rio de Janeiro

Are you on Pinterest? Pin these!