3-Day Puerto Princesa Itinerary & Travel Guide [Palawan, Philippines]
When many think of Palawan – their thoughts go to beaches and waters of El Nido or Coron. Mine, however, goes to one of the 7 Wonders of Nature, the Puerto Princesa Underground River. Check out our travel guide with a sample 3-day Puerta Princesa itinerary as well as the activities you might enjoy and what to do here.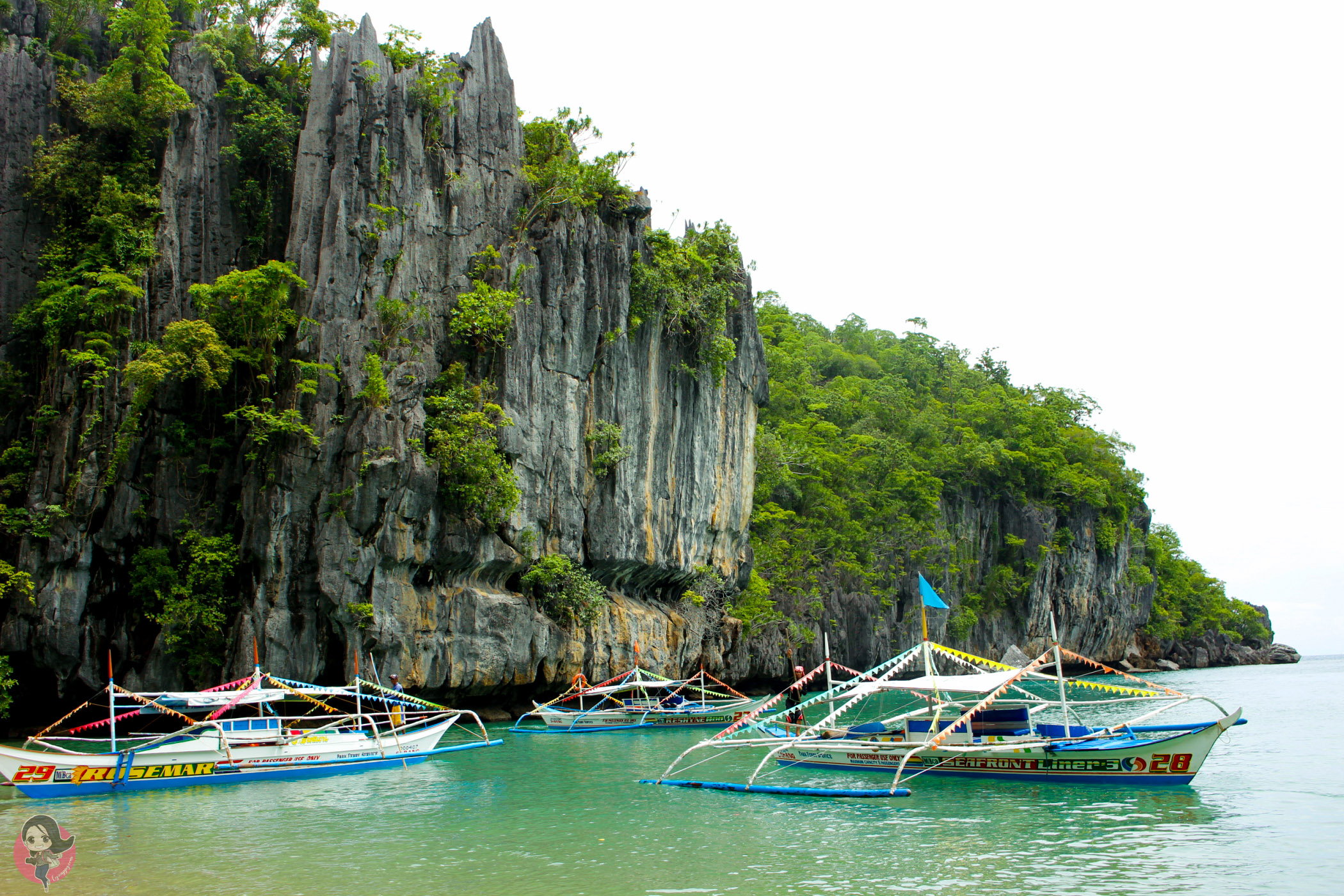 About 3 years ago, after my mom's birthday, we had a Family trip to Puerto Princesa. Though it started not the way we wanted as our flight from Cebu to PPS got canceled. We happily arrived in PPS after going to Manila. It's a bit of a waste, but thank goodness we at least go there and enjoy our visit. Read more about this part of Palawan in this article!
Things to Do In Puerto Princesa, Palawan
1. Go To the Underground River
Prepare your bug spray, camera, some pocket money, and a bag as you journey from the town proper to Sabang Port for a ride to the underground river. We got a tour package, which is highly recommended), as travel to Sabang is a 1.5 to 2 hour ride. You can get to stop at Brgy. Buenavista View Deck to see the view of Ulugan Bay as well as say hello to the adorable wild macaques.
Here's my experience:
After almost 45 minutes of waiting in the port as our tour guide reported the office and paid fees, we were off to Puerto Princesa Subterranean River National Park. It was a 15-minute ride from the port to the park, giving us majestic views of the limestone cliffs and the blue waters. I saw a turtle swimming and some birds in the area.
Thirty minutes passed, and it was our turn to go inside the park. There is an audio guide available that would explain more about the underground river. Life Jackets, helmets were worn during the tourn, which was guided by a boatman with flashlights. As you enter the cave, you'll smell bat's poop. You might also get creepy vibes thinking there are predators in the area, but as the water is brackish, crocodiles and alligators are not present in the river. But, we saw a tiny snake on our tour.
During this 45-minute tour, you'll learn more about rock formations; Stalactite and Stalagmite, the former with a "c" is on the ceiling, while the latter with a "g" Is on the ground. Only 1.2 out of 8.2 kilometers are explored by tourists. The formations were divided into chambers, sadly, no chamber of secrets. My favorite was the Cathedral, filled with a creation looking like three kings, the Holy Family, and Mama Mary. I also found the brontosaurus very adorable! But the formation at the end of the ride was a side view of what looked like Jesus.
It was a fun tour of the underground river. We got our pictures taken when we got out, and I got to say hi to an Alpha Macaque. After going back to Sabang Port, we got to have a buffet lunch in the area, which was included in our package. Then off we are back to the Hotel.
2. Watch the Fireflies
Spend the night watching the fireflies enchanting you as you cruise along Iwahig River.  It's a unique adventure and would let you appreciate nature and the stars. You'll be cruising for an hour with a guide and wearing life vests, of course. Some packages include buffet dinner, too!
3. Go on a Day Tour
Palawan is not only beaches, the river, or fireflies; there are also other exciting things you could see! Don't forget to visit the Palawan Wildlife Rescue and Conservation Center with saltwater and freshwater crocodiles. See the city up high on Mitra's Ranch and buy goodies and take pictures in Bakers' Hill. Shop for more souvenirs in  MCA Market Mall Center.
4. Island Hop in Honda Bay
On the east of Puerto Princesa is Honda Bay, home to tiny and gorgeous islands. Book a boat and go on a tour in at least 3 islands. There's Arreceffi, Cowrie, Starfish, Luli Islands, and Pambato Reef. You'll surely have fun under the sun as you swim in the waters.
5. Eat Fresh Sea Food
Puerto Princesa is near the sea, so you won't miss delicious fresh seafood. It's pretty affordable and delicious. You can go to the bay walk and buy a package for your family and friends. You'll come home, bloated!
How to Travel to Puerto Princesa
Puerto Princesa International Airport (PPS) has many international and local flights. You can get here from:
Manila (NAIA)
Clark
Coron, Palawan
Cebu
El Nido, Palawan
Iloilo
The international destinations can get you a direct flight to Puerto Princesa :
Hong Kong
Seoul, South Korea
Taipei, Taiwan
Puerto Princesa Itinerary with Expenses
Here's our Puerto Princesa Itinerary:
Day 1 in Puerto Princesa
Morning / Afternoon
Puerto Princesa Underground River Tour
Entrance Fee – PHP 500
Environmental Fee – PHP 150
Audio Guide – PHP 85
Boat Fee – PHP 187 each for 6 persons
Bus to Sabang – PHP 120 – 150, one way
Lunch Buffet – PHP 300 – 500
By Tourist Agency – PHP 1500 – 2500
Evening
Firefly Watching Tour
Tricycle to Iwahig – PHP 600 – 800
Boat – PHP 600 for 3 persons
Dinner Buffet – PHP 300 – 500
Tourist Agency – PHP 700 – 1500
Day 2 in Puerto Princesa
Morning / Afternoon
Honda Bay Tour
Environmental Fees – PHP 150 per person
Entrance Fees – PHP 50 – 60 per island
Boat – PHP 200 – 300 per person or PHP 1500 – 2000 per boat
Tricycle to Honda Bay – PHP 300 – 400
Tourist Agency – PHP 1000 – 2000
Evening
Dinner and Hang out at the Baywalk
Tricycle – PHP 50
Dinner Package – PHP 500 for 4
Day 3 in Puerto Princesa
Morning
Puerto Princesa Day Tour
Via Tricycle – PHP 500 – 700
Tourist Agency – PHP 500 – 1000
Palawan Wildlife Rescue – PHP 50
Mitra Ranch – Free but PHP 20 if you enter the house
Afternoon
Travel Back to Cebu
Where to Stay in Puerto Princesa
Unplug and unwind not so far away in the city in this Resort. With no TV and slow internet, you will surely enjoy the tranquility on the beach. A pool is also available for kids in case the waters are a bit dangerous.
A charming hotel in Puerto Princesa is Dolce Vita Hotel. There are 12 rooms that are private and cozy. With exceptional service and delicious food, your stay here is perfect!
When we were in Puerto Princesa, this is where we stayed. We got 2 cozy rooms and had a buffet breakfast for 3 days. There's a pool on the rooftop and very accessible in the city.
Where to Eat in Puerto Princesa
Enjoy delicious seafood as well as the unique crocodile sisig in Kinabuch's Grill and Bar. Prices for a viand are from PHP 150. I love the ambiance of the place and the dinner we had!
Along the bay walk, you will see many stores that sell and grill fresh seafood for you. We got a boodle fight that is good for 5 persons costing PHP 500. It was with rice, drinks, and veggies, so it's worth our money!
Ka Lui is one of the most popular restaurants in Puerto Princesa. It's so famous that we didn't get to come here as it was fully booked. If you crave for delicious Filipino food, you won't regret choosing this. It's highly recommended by locals.
May this travel guide to Puerto Princesa be useful in your travel to this part of Palawan. The underground river is genuinely worthy of its title as a wonder of the world and should not be missed. There are also other interesting points in this big beautiful city. I hope you enjoy your travels here!

About the Writer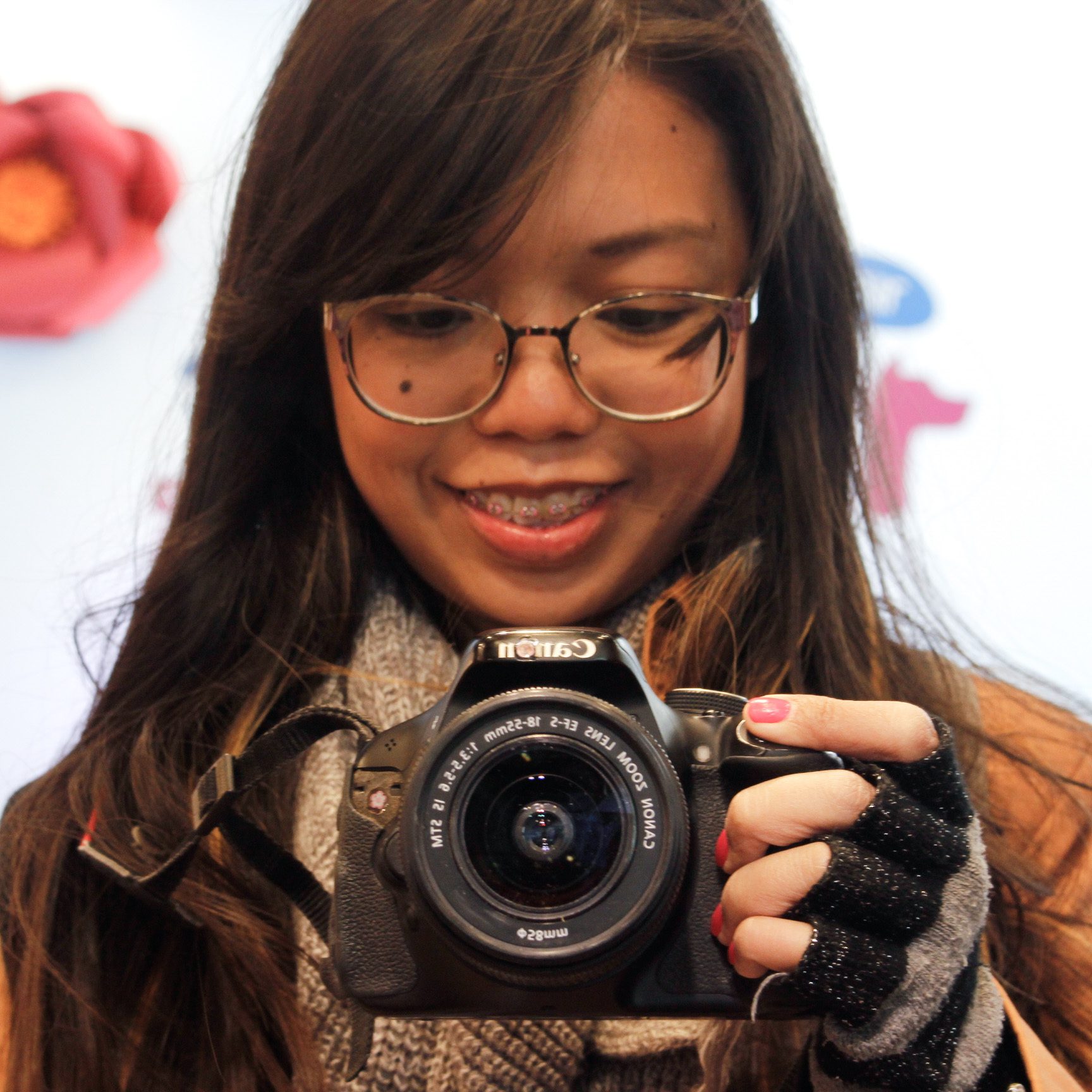 Hey, I'm Lyza! I once was a person who just imagined going to places "one day" but decided to pursue my dreams. My first travel abroad was in Japan, solo, last 2018, and fell in love with the journey since. I'm aiming to visit 10 countries before turning 30 and 2 new places in the Philippines every year. Besides traveling, I love organizing trips, photography, reading, and making new friends. Follow my adventures through my Instagram.​

Are you on Pinterest? Pin these!