10 Things To Do in Pakistan – Points of Interest, Activities and Experiences
Snow-capped mountains, humid air, lush trees, vast deserts, tall buildings. You would think these things cannot exist in a single place as they are, after all, complete opposites. However, in Pakistan, this is just the norm. This country is a mixture of everything, making it an interesting choice of a travel destination.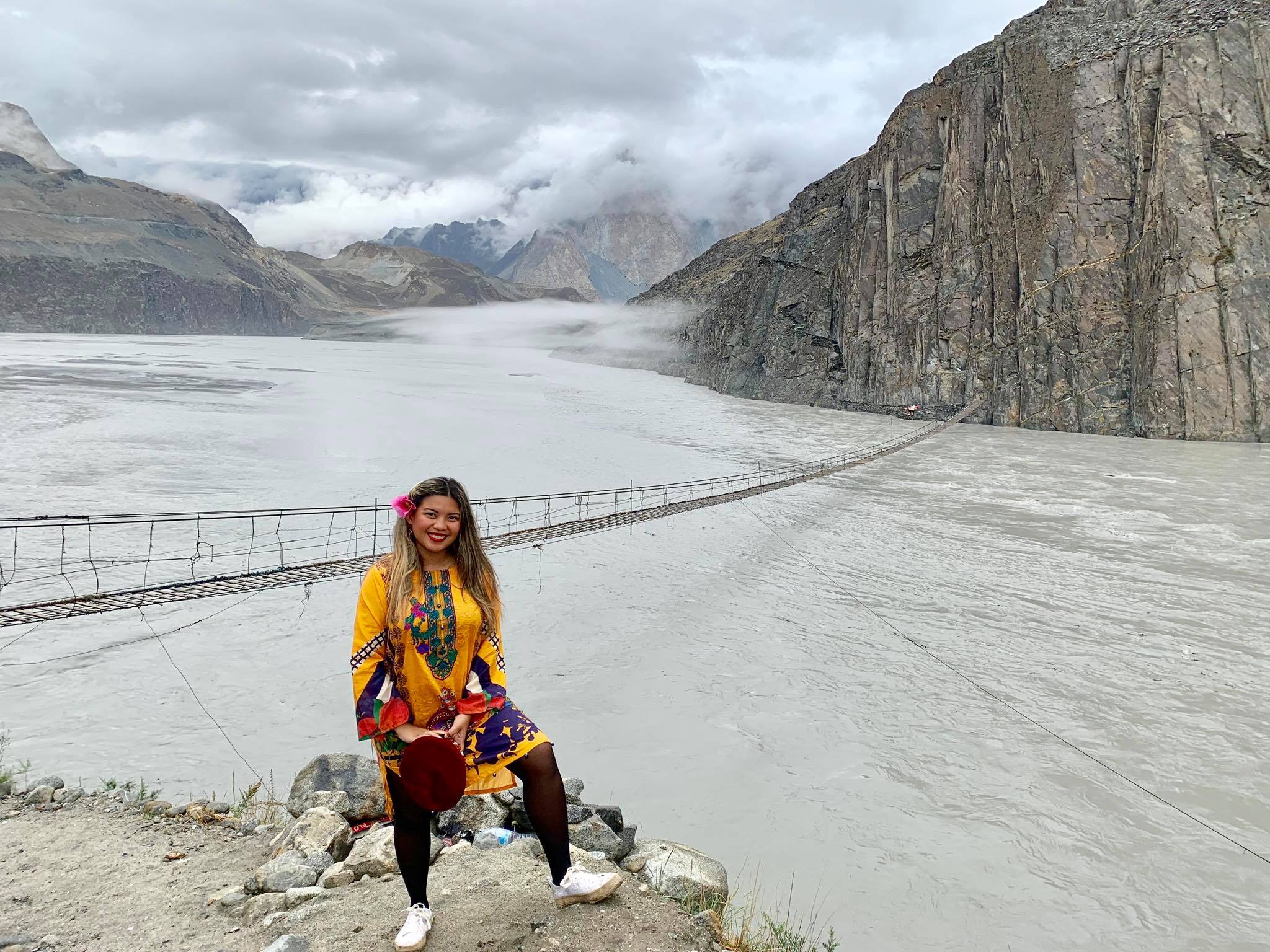 Even its name has a very interesting origin that is a product of the combination of five Northern India provinces– Punjab, Afghan Province, Kashmir, Sindh, and Balochistan. Interesting to know that it doesn't have its ancient roots like most countries in the Indian subcontinent, right?
Pakistan, unlike its neighboring countries, is a territory that's still unknown to most people. But with more and more travelers wanting to explore the unfamiliar, it's safe to say that Pakistan is already becoming an option.
If you are one of the people who've heard of and has gained interested in Pakistan but is still too confused about whether to push through or not, this one's for you. Here are suggestions for things you must try and places you must visit when in the country.
Key Cities in Pakistan 
Islamabad– This is Pakistan's capital which, unlike the other cities in the country, wasn't formed until the separation of Pakistan from India in 1947. After splitting from India and forming their own city, they decided to move their capital to a more central part of the country from Karachi, the previous capital. With the help of Greek architects, the town was built to be Pakistan's center.
Nowadays, as the capital of the city, Islamabad is a vibrant city filled with tall buildings, highways, and possibly anything you can find in its counterparts all over the world. It hasn't lost its lush, green landscape despite its modern set up, though. You'll still find trees lining up roads, giving the city a relaxed vibe despite its modernity.
Islamabad is also known as the twin city of Rawalpindi, making up one of Pakistan's most metropolitan areas.
Karachi– The former capital of the country as soon as it was established, this town which lies near the Arabian Sea is now the most populous city in all of Pakistan. It is also the country's financial capital and is has one of the busiest ports in all of Asia.
This city has a colorful history– it was once a fishing village of an old fisherwoman before it became an army camp for some of the most famous civilizations in history. And now, after a few centuries, it is now home to millions of millions of people enjoying its diversity.
Lahore– Lahore is the second-largest city in Pakistan and is the capital of the Punjab province. If Karachi is the financial capital, this city is known to be a cultural capital with all of its majestic parks, mausoleums, and mosques which can instantly take you back to the olden times.
Lahore is also a must for people visiting Pakistan for its delicious cuisine. Unlike the food from other cities, Lahori cuisine has a more distinct flavor in the sense that it's not as spicy as others. Nevertheless, Lahori cuisine is still a favorite among locals and visitors alike.
Faisalabad– Named by the government after King Faisal of Saudi Arabia for his positive contributions to this city's industry, Faisalabad is known for being the industrial center of the country. This is where most agricultural products are being produced in Pakistan.
This often busy town is full of bazaars where tourists can go and find almost everything including clothes, shoes, accessories, bedsheets… you name it!
Peshawar– This city is the oldest one in Pakistan with its history dating back to around 500 AD. It is located near the country's border with Afghanistan and has served as a gateway for a number of conquerors in history like Alexander the Great, the Huns, and the Mughals to name a few.
Today, Peshawar serves as Pakistan's major trade route to other cities in Asia. There are also many cultural festivals being held in this area that visitors would surely love witnessing for themselves!
Here are the Things To Do in Pakistan That We Recommend
1. Cooldown during the summer in Karachi's beaches
Karachi, as a town that lies near the Arabian Sea, is the location of a few beaches in the country like the French Beach. It is known to be popular among the elite as well as tourists visiting the country, so unlike its public counterparts, it is more quiet and private.
Clifton Beach is another favorite among locals and visitors alike. It may not be as elegant as the other beaches, but with activities like horse and camel riding as well as go-karting, people like spending their time here to cool down and relax.
Suggested Tour: Karachi- As seen at Sunrise
2. Go on a food trip in Lahore
Hungry for some Desi cuisine? Take a trip to Lahore and enjoy some of the most iconic dishes in town from breakfast all the way to dinner (dessert included!). Here you'll find anything from burger to ice cream served in the most interesting way, to beef and even stir-fried brain and kidney with vegetables. Sounds appetizing? Well, there's even more choices in Lahore than you can probably think of and you surely won't go hungry once you visit.
Suggested Tour: Full Day Lahore City Tour Discover The Modern & Heritage Attractions of Lahore
3. Hike your way to the top of the mountains
With its mountainous landscape (thanks to being at the foot of the Himalayas), its impossible to skip hiking when you're in Pakistan.
If you're planning to take a quick hike while visiting Islamabad, you'll find Margalla National Park located right at the city which is at the foot of the Himalayas. Following the trail, you'll eventually be greeted by a bird's eye view of the city, as well as the park's expansive greenery.
However, if you're looking for a more challenging hike up snowy mountains, you can go follow the Nanga Parbat Trail and visit the Fairy Meadows. You'll have to be very prepared though, as the conditions may be a bit harsh for some, especially during certain times of the year.
Suggested Tour: Mountains and Valleys of Pakistan
4. Mingle with the Kalash in the valleys
The Kalash are said to be descendants of Alexander the Great's army as some of them have blue eyes and fair skin, unlike the rest of Pakistan. They also have their own religious beliefs and language, and even festivals that make them stand out from the rest of the country.
They are also known to produce their own natural food by growing fruits and vegetables around the valley. Their own produced wine called tara is also a must-try when you're there!
Suggested Tour: If you want to experience a different side of Pakistan, it's a must to visit the Kalash people. Here's a good place where you can book a tour to have this amazing experience.
5. Visit ancient locations around the country
Are you a history buff? If yes, then you went to the right place! There are lots of historical places around Pakistan that will surely satisfy your thirst for historical content.
Mohenjo-Daro is probably one of the must-sees in the country as it's home to one of the earliest civilizations in the world. Here, you'll find structures built by the Indus Valley civilization which dates back to around 2500 BC. This civilization's decline is still unexplained until today, but during its heyday, it's one of the most modern and populous cities.
In the city of Ranikay, you'll also find a Hiran Minar which was built after some peculiar incident. A Mughlar emperor named Jahangir had it erected in memory of his pet antelope which, for some reason, was killed when the emperor was having a hunting game with his friends. 
Suggested Tour: Historical Sindh
6. Ask a half-human, half-fox what your future holds
Here's one interesting thing you can do while you're in Pakistan, particularly in Karachi– visit Mumtaz Begum and ask her what your future is like.
In a zoo in Karachi, you'll find caged in what is known as the Mumtaz Mahal, a woman with the body of a fox. People frequent this attraction to ask about their future. Sounds like it came straight out of a 1800s circus right?
In reality, Mumtaz Begum is portrayed by a man who inherited the character from his father who did this before him. He puts a thick layer of makeup on his face and crawls inside the box underneath the cage every day to answer questions from anyone who wishes to know more about their fortune.
7. Ride around town in style
Karachi, and probably the whole country is home to some of the most colorful public transportation vehicles you'll ever find. While on the road, you'll find colorfully painted trucks, buses, rickshaws and even tuk-tuks riding it out with modern cars and other vehicles. Go ahead and try your hand at any one of them for a colorful journey around the country.
Suggested Tour: Show Me The City Tour of Karachi
8. Find peace and serenity in the mosque
As an Islamic country, Pakistan is home to some of the most beautiful mosques in the Indian subcontinent.
Badshahi Mosque in Lahore is one of the biggest in the world. It's so big that it can even fit the Taj Mahal inside its courtyards. This mosque also played a huge part in history by being a military base aside from a house of prayer and worship.
One of the grandest mosques in the country in terms of its architecture and cost is the Shah Faisal Mosque which was a gift from King Faisal of Saudi Arabia himself. It is located at the foot of Margalla Hills and is adjacent to the mausoleum of the late Pakistani President Zia ul-Haq.
Suggested Tour: Lahore City Tour
9. Practice your shopping skills by visiting bazaars
Pakistan is home to numerous bazaars scattered across the country offering probably anything and everything under the sun!
Lahore is home to the Anarkali Bazaar, which, according to legends were named after a slave girl who had a relationship with a Moghul emperor's son. Nowadays, Anarkali Bazaar is a hot shopping destination for almost anything ranging from traditional food to jewelry and stationery.
The Raja Bazaar in Ruwalpindi is also a must for visitors who want to witness the busy life in Pakistan's metropolis area in action. It is the oldest bazaar in the heart of the city and is where you can go shopping for items in retail or wholesale. Aside from scoring bargain finds, you'll also find some historical buildings lining up the streets here and there when you visit.
Suggested Tour: Karachi Vintage Shopping
10. Watch a local polo match
Witness some of Pakistan's best polo players in action at the Chitral Polo Ground near the southern end of the town. Book some seats to their practice matches or watch them play during Shandur Polo Festival held every July. During the festival, players from Chitral and Gilgit come together to play matches of polo in the world's highest polo ground.
Suggested Tour: Shandur Polo Festival
11. Find accommodation in Pakistan
What You Should Know Before Visiting Pakistan
Unless you are from one of the 6 countries not required to have a tourist visa for a certain amount of time (Dominica, Haiti, Micronesia, Saint Vincent, and the Grenadines, Trinidad and Tobago, Vanuatu), you'll need to get a tourist visa either by applying in advance or upon arrival (through e-Visa application). Before going, it's important to check your local government's advice first so you'll know what to prepare in advance.
You can fly directly to Pakistan through some of the world's major airlines. It's also possible to travel by land through its borders with China (Khunjerab Pass), Iran (Taftan Border), and India (Wagah Border). Just make sure that you have all the proper documents needed so you can pass by the borders hassle-free.
Despite what we hear from news outlets and the media, Pakistan is actually relatively safe for tourists, especially for those who will be coming in as part of an organized tour. However, for the safety of their citizens, some countries like the UK has imposed a travel restriction to some of Pakistan's remote areas. In the end, however, it still at your own discretion to follow these restrictions when exploring cities around Pakistan.
Of course, there will always be those isolated cases of tourists being scammed or having their personal belongings stolen, so just like when visiting any other places, always be alert.
When going around Pakistan, you will mostly hear people speak in Urdu, but you'll find people in cities who speak English as well. If, in any case, you find it hard to communicate with locals, you may ask for the help of your hotel concierge, restaurants and other places visitors frequent and they will be more than happy to accommodate you.
Pakistan's national currency is the Pakistani Rupee. You may exchange your money once you get there and also use your credit cards to pay in any major establishments.
It's advisable to wear comfortable clothing when visiting due to the climate. Most people who have been there said that a pair of jeans and a loose-fitting shirt should help you survive the heat when traveling around. It's also handy to have a scarf for female travelers, especially if you want to see the mosques.
Also remember that when entering these sacred places, you have to remove your shoes. There are also mosques that do not allow non-Muslims to enter during particular praying hours so it's best to check first before you visit.
The most ideal time to visit Pakistan will depend on what you want to do. If you wish to enjoy activities during the warmer months, you may plan a trip anytime from May to October.
The colder months are perfect for a visit to the Northwestern parts of the country. Prepare your warmer clothes if you wish to travel from October to February.
Pakistan is truly a land of countless opportunities and adventures for a soul who loves to explore. And with everything that was mentioned above, I doubt that you haven't been convinced to book a plane ticket to this country yet!

Are you on Pinterest? Pin these!