15 Best Things To Do in Piran and Portoroz, Slovenia [With Suggested Day Trips]
Are you planning to travel to Piran and Portoroz, Slovenia soon? Read our tips below on the things to do in Piran and Portoroz, Slovenia with suggested tours!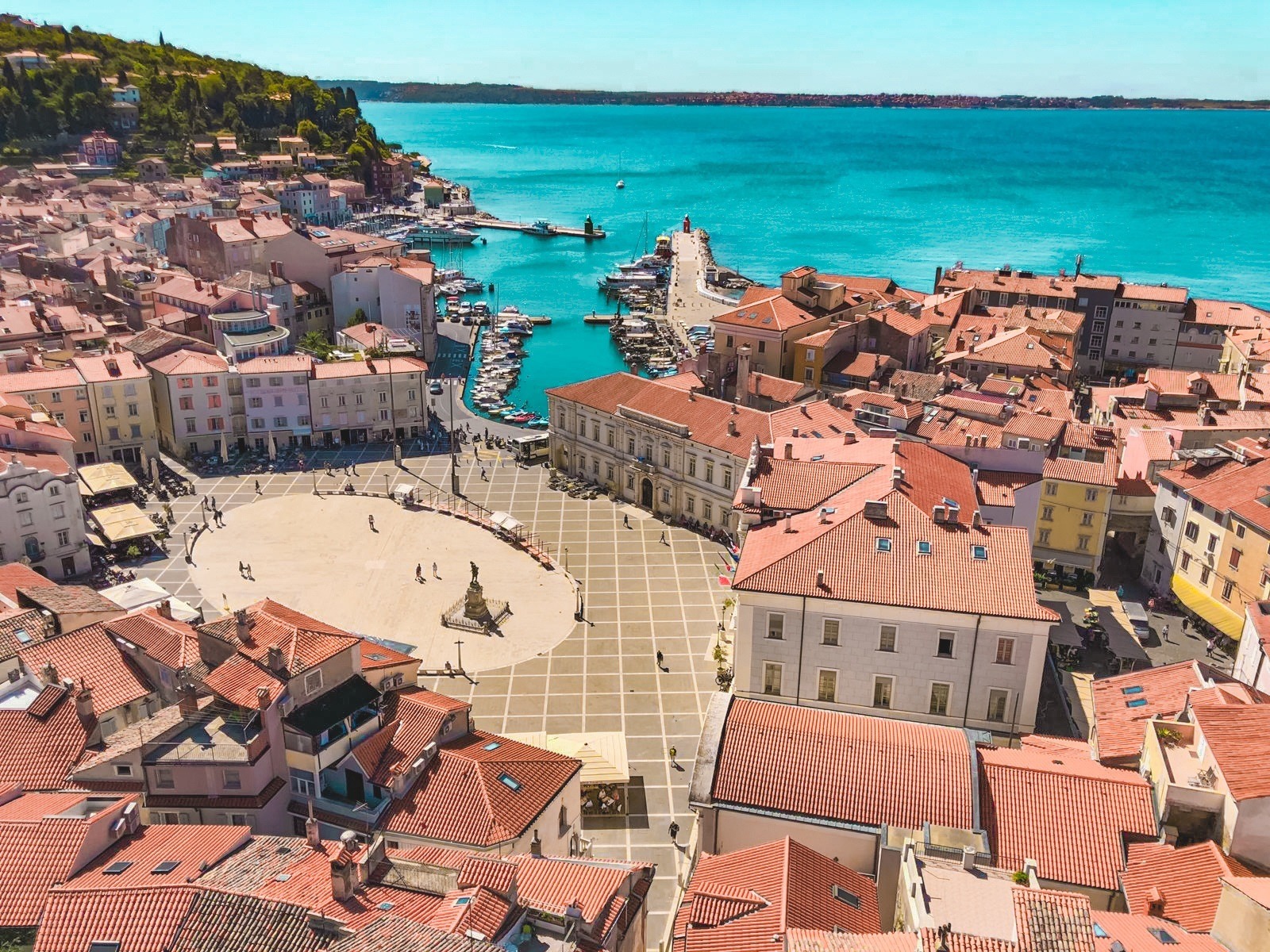 Piran and Portoroz are two charismatic towns on Slovenia's Adriatic coast. Piran is more on the historic site that lures visitors with its well-preserved medieval houses, winding cobblestone narrow old streets. Portoroz which means 'port of roses' – is the complete opposite of the first. It is a lively upmarket coastal resort known for luxurious hotels, spas and vivacious nightlife. Two different worlds but both are uniquely fascinating. 
15 Things that you should do and visit in Piran and Portoroz, Slovenia
1. Piran Town Walls
It will only take you 2 euros to see Piran's unspoiled beauty. This medieval wall that surrounds the town will give you the best view of the Adriatic Sea and the compact town below. Roam around different parts of the wall and take your best shots of its spectacular sight. 
Suggested Tour: Slovenian Coast and Piran Small Group Tour
2. Tartini Square
Tartini Square is the main center point of Piran. The square is home to some colorful historic houses, cafes, restaurants and sitting spots to enjoy the harmonious music played by street musicians. Tartini Square is the place to watch the world go by.   
Suggested Tour: Piran Old Town Walking Tour
3. Church of St. George
With its hill-top location, St. George's Church offers one of the best viewpoints in Piran. The church's belltower has over 140 steps wooden spiral stairwell leading up to the top. From there, it boasts a panoramic view of the town's iconic orange rooftops, the central plaza, and nearby coastal settlements. 
Suggested Tour: Piran Private Walking Tour
4. Port Piran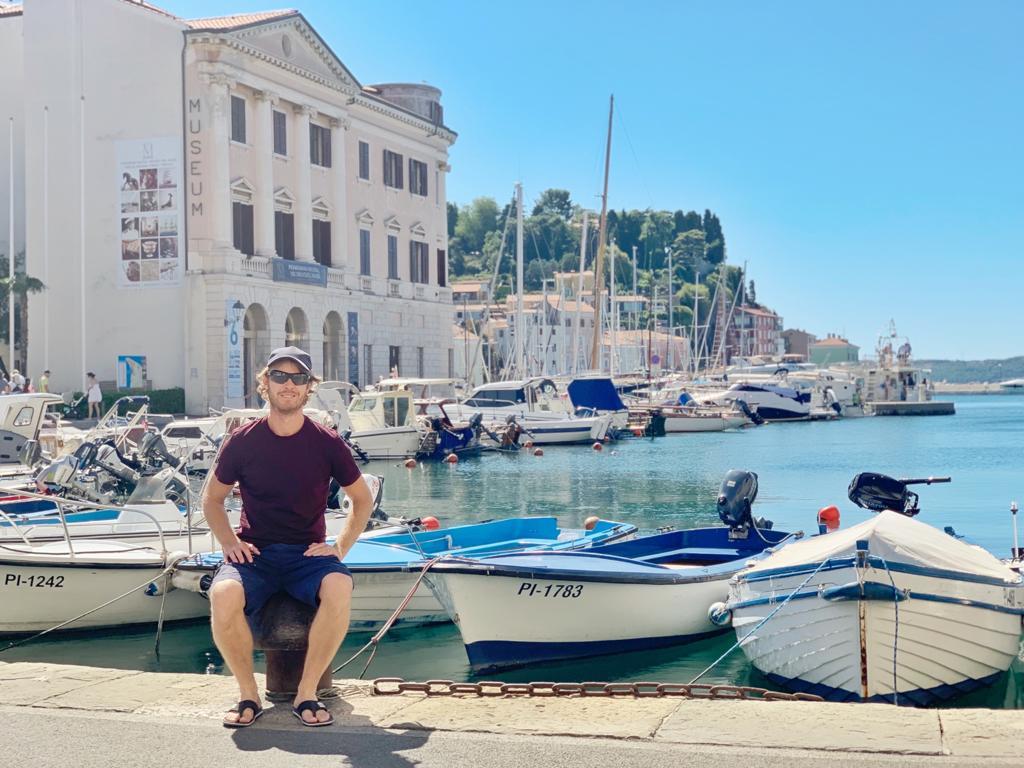 This port is a pleasant resting spot with numerous fishing boats in sight. There are also restaurants, shops, and nice-looking architectures along the harbor. You can take a dip and enjoy the warm Adriatic water.
Suggested Tour: Piran &Scenic Slovenian Coastline: 4hrs Small-Group Shore Experience from Koper
5. Fonda Fish Farm
View this post on Instagram
This family-owned fish farm lies in the Piran Bay. It is known for breeding the best-farmed fish in the world. You can have a taste of their fresh fish, rent a kayak, and learn something about fish farming.
6. First of May Square
View this post on Instagram
A quaint little square, right in the middle of Piran and surrounded by apartments and restaurants. Get lost wandering its old alleyways and historic facades. Best in the evening for its lively nightlife full of music and wine. 
7. Town Hall
This 13th-century Roman-gothic styled town hall was built by Venetians who came in Piran. It is one of the most visited landmarks in town and visitors can't help themselves but take pictures of its historical features. 
Suggested Tour: From Pula, Rovinj, Porec: Day Trip to Piran
8. Cerkev Marije Snezne
This Italian inspired small church is simple yet has an elaborate interior. There are only a few seats but the quietness and serenity make it peaceful.
Suggested Tour: Piran Walking Tour
9. Parenzana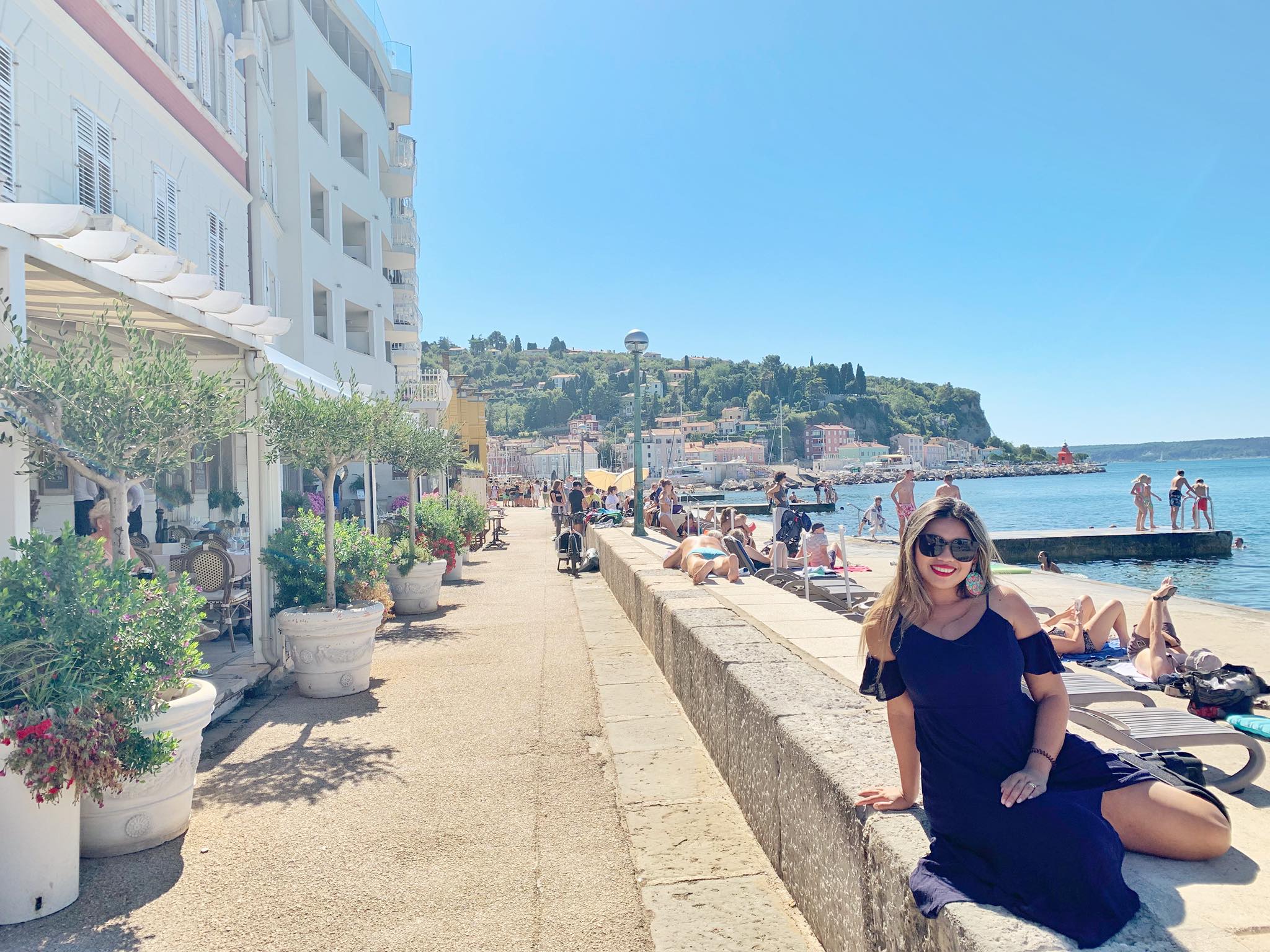 The path is full of history, as it is on the route of the former narrow-gauge train route of Trieste-Porec. It offers spectacular views over Piran and Izola.
This cycling path connects many coastal cities and towns and great for cycling, running and walking.
Suggested Tour: Electric Bike Tour Piran & Salt Pans
10. Zupnijska cerkev Device Marije Roznovenske
This church is famous for its great service. It has an interesting architecture and a unique altar sculpture. 
11. Church of St. Francis 
This restored monastery is one of the most visited in the town. The interior of the church is quite ornate is a lovely place to visit, not far from the main square.
12. Benecanka Casa Veneziana Pirano
View this post on Instagram
Placed right in the corner of Tartini Square, this house will never fail to catch someone's eyes. This gorgeous Venetian house has gothic windows and a red facade. People are fascinated by its romantic history. 
13. Grand Casino Portoroz
View this post on Instagram
This over century-old casino is the most important and biggest casino of Portoroz. Play and have fun in one of the oldest casino destinations in Europe.
14. The Rolling Stones Museum
The Rolling Stones Museum is dedicated to the British rock band The Rolling Stones. It has collections of around 1,000 artifacts, oil paintings, posters, photos, records, beer glasses, T-shirts, fan articles, magazines, newspaper articles, music instruments like a guitar with signatures, and other memorabilia.
15. Magical World of Shells Museum
View this post on Instagram
The only Museum of Shells in Slovenia with more than 4000 specimens of unusual and rare mollusks. The biggest clam in the world, pearls, crabs, sea urchins, sea stars. It also houses the shell of the biggest snail in the world. This museum promotes environmental awareness and teaches visitors about the importance of conservation. Up until today, its collection is constantly expanding. 
How to go to Piran and Portoroz, Slovenia from the UK
Via Ryanair: (one way)
*From STN London Stansted to TRS Trieste
Ticket Price: US$20
* Prices are subject to change. You can visit Skyscanner for more details about the ticket prices.

Are you on Pinterest? Pin these!