11 Off-the-Beaten-Path Things To Do in Cozumel, Mexico
Did you know that you can explore a Caribbean island without leaving Mexico?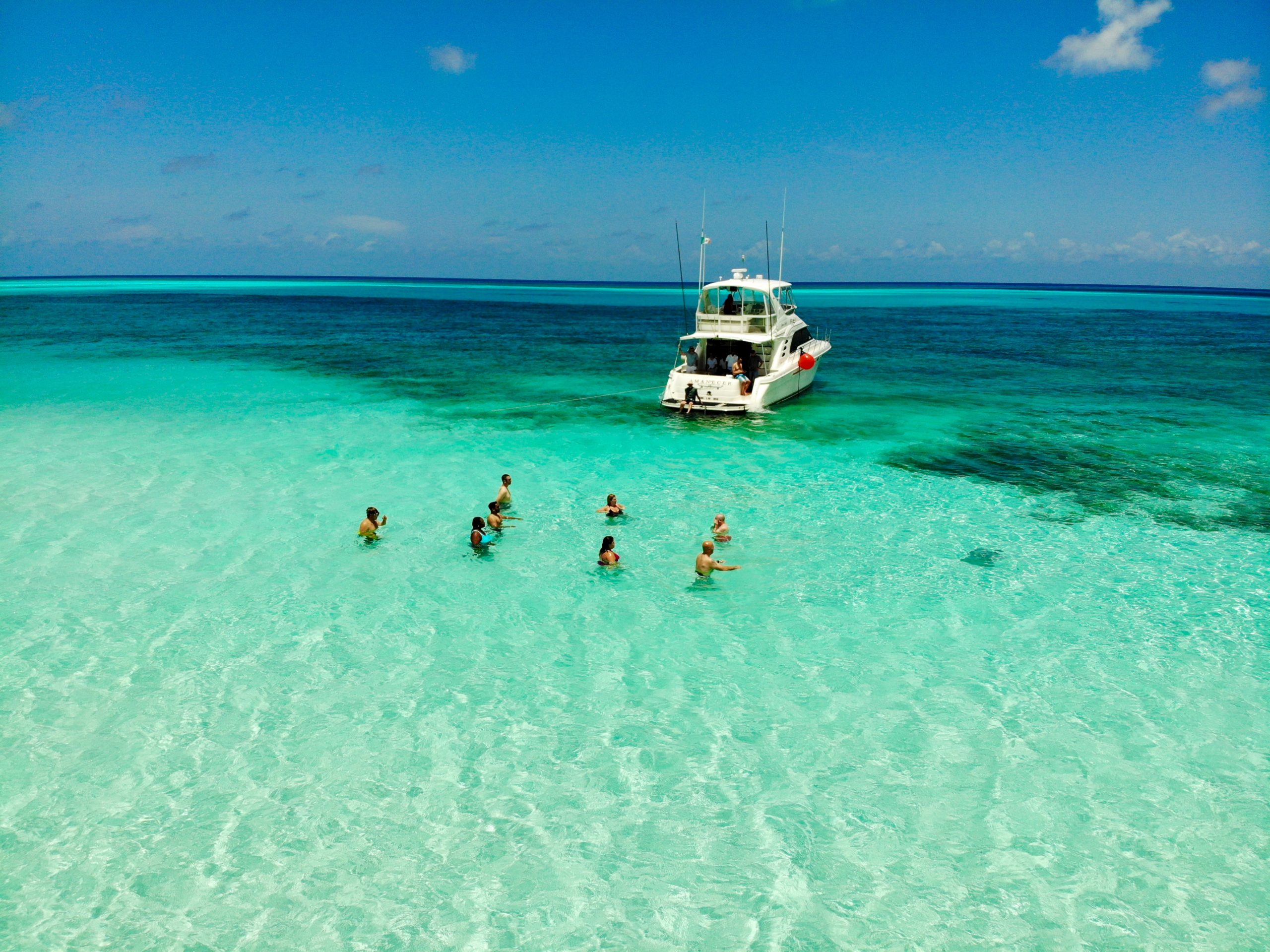 Cozumel is Mexico's largest island, a sand-fringed tropical paradise floating in the azure waters of the Caribbean just off the coast of the Riviera Maya. Its crystal-clear waters boast some of the most remarkable reefs and marine life in the world, while the sparsely populated island itself is a dream for travelers looking to get away from the busier locations of Cancun, Playa del Carmen, and Tulum. 
Cozumel is a popular cruise destination, but despite welcoming large numbers of visitors it is incredibly easy to get away from the tourist hotspots and feel like you have the place to yourself. Similarly, while there are plenty of well-known attractions, some of the best and most fascinating things to do on Cozumel remain under the radar and off the beaten path.
How to Get to Cozumel, Mexico
Despite being an island, Cozumel is remarkably easy to get to. It has a large cruise port with five dedicated piers. It also has its own international airport, with flights arriving from across Mexico and from the US, Canada, and even has a transatlantic route from Madrid! 
However, most visitors to Cozumel arrive at Cancun Airport and travel down the coast to Playa del Carmen, before crossing the channel on the Cozumel Ferry. There are plenty of services that offer private shuttles, or you can take the ADO bus before making the 45-minute crossing. There is even a car ferry option a little further down the coast at Punta Venado, although this runs far less frequently.
Under the radar in Cozumel, Mexico
So once you've made your way to Cozumel, it is time to explore its hidden wonders. There's so much to do on this delightful Caribbean island paradise that you'll undoubtedly want to visit more than once! Take a look below at some of the less well-known places to see and things to do, and discover an alternative side of this fabulous Mexican jewel!
1. Punta Sur Eco Park
Cozumel is world-famous for its snorkeling and most visitors will have heard of El Cielo. However, the Punta Sur Eco Park lets you explore the extraordinary underwater life of the Cozumel reef from a more secluded, remote location. Punta Sur also boasts 247 acres of the untouched ecological reserve where you can discover tropical birds, crocodiles, tide pools teeming with life, and some of the most beautiful beaches on the island. There is also a picturesque lighthouse where you can get a wonderful 360-degree view of the island!
2. San Gervasio Ruins
Cozumel has been inhabited for hundreds, even thousands of years, and there are a number of ancient sites to explore scattered across the island. The most interesting option is the San Gervasio ruins, situated as close to the center of the island as it is possible to get. Dedicated to the Maya moon goddess Ix Chel, the temple here was a pilgrimage destination for centuries, and a sacred site for fertility rituals. The ruins are small when compared to the more famous archeological sites in other parts of Mexico, but no less impressive, and come with an unmistakable charm all of their own.
3. Jade Cavern
Cozumel really is the Riviera Maya in miniature, and as well as gorgeous beaches and ancient ruins, it offers the chance to explore a secret underground world at the Jade Cavern, the island's best cenote. Cenotes are natural swimming holes where the earth has collapsed into the aquifer below ground to form deep, clear, freshwater pools or caves. The Jade Cavern is a wonderfully atmospheric spot, a vast domed cavern open to the sky only through a hole in the ceiling. Float in the clear blue water and achieve total tranquility as you gaze up at the stalactites and stalagmites that surround you. 
4. East Coast Beaches
While Cozumel's west coast is highly developed, it doesn't take much to escape the crowds and find serenity and wide, empty stretches of sand. Take the island's only road around the southern tip and explore the far less popular beaches on the east coast. While they are far less popular, these are arguably the best beaches on the island and offer a perfect alternative to the more vibrant, lively atmosphere in San Miguel de Cozumel.
5. Cozumel Pearl Farm
View this post on Instagram
Pearl farming has been one of Cozumel's main industries for centuries and you can now discover the secrets of this fascinating industry at this family-owned pearl farm. Accessible only by boat, the Cozumel Pearl Farm is located on a remote beach far away from the inhabited areas of the island. You'll get a demonstration of pearl farming techniques as well as a little history, before donning masks and flippers to head out to the hatchery itself to see the oysters doing their thing in their natural environment!
6. Mercado Municipal
7. Stingray Beach
View this post on Instagram
Located just a mile or two from the centre of the main town, San Miguel de Cozumel, Stingray Beach is one of those spots that really lives up to its name! In the calm, clear, shallow waters just off the beach, you can snorkel with a community of large but friendly stingrays, a truly unique and exciting way to interact with these fascinating sea creatures in their natural habitat. 
8. Pueblo de Maíz
View this post on Instagram
There might not be a better place to get to know everything about Mayan history, culture, and traditions than Cozumel's Pueblo de Maiz. This incredibly detailed recreation of a traditional Mayan village provides an immersive experience combining theater, dance, music, history, and food, where you will learn everything about this amazing, mysterious culture. 
9. Gallery Azul
Art lovers should not miss this brilliant little independent gallery that is so much more than just an exhibition space. Part gallery, part studio, part blown-glass workshop, the Gallery Azul lets you get up close to the process and inspirations that go into every piece created by innovative artist and owner Greg Dietrich. His work with glass results in lamps and night lights, candle art, and engraved blown glass vessels, taking inspiration mostly from the rich sea life that surrounds Cozumel. 
10. Maracaibo
View this post on Instagram
As a destination for divers, Cozumel can't be beaten and is one of the best places to explore the submarine world in Mexico, if not the whole world. Dive sites at El Cielo, Punta Tunich, and Palancar are well known, but there is extraordinary diving around the entire island, and for travelers willing to explore a little further there are real treats to be had. Maracaibo, right at the south end, is one of the least known and therefore most untouched and pristine sites Cozumel has to offer. By avoiding the crowds you will get a genuinely out-of-this-world experience, with deep dives down to 100 feet offering extraordinary visibility and an incredibly rich and diverse aquatic ecosystem to explore!
11. Isla Pasion
View this post on Instagram
If this island paradise is not quite up to scratch, you can head off on a day trip to Isla Pasion, an even smaller, more paradisiacal spot that is literally just a speck in the ocean! Isla Pasion offers a romantic escape, with stunning tropical flora, pristine white beaches, glittering azure waters, and no one else for miles around. Kick back, relax, and let the cares of the world flow away as the breeze ripples the shady palms overlooking your lounger. This is the Mexican Caribbean at its finest!

Are you on Pinterest? Pin these!