How to Get a Nigeria Tourist Visa in London for British Citizens
If you hear about Africa, one of the countries that will probably come to your mind instantly in Nigeria. After all, it is considered the most populous and richest country within the continent, thanks to its petroleum industry.
However, beneath the glitz and glamour of a highly urbanized life and Nollywood (the African version of Hollywood!), Nigeria also serves as a home to more than 250 ethnic groups and is one of the places with the oldest trace of human existence.
If you're willing to know more about what's considered as the "Giant of Africa", you will need to apply for a tourist visa to Nigeria.
Quick Facts About Nigeria
Capital: Abuja
Country Code: +234
Languages Spoken: English, Pidgin (a mixture of English and native languages), and 500 more native languages spoken by tribes and the rest of the population
Currency: Nigerian Naira (NGN)
Emergency Numbers: 112 or 767 for the Lagos Emergency Service (covers the Police, Ambulance and Traffic Service)
Requirements for Nigeria Tourist Visa
A printed out version of their

application form

, duly filled out

2 passport size photos, affixed to the printed out version of the application form

A current passport which is valid for at least 6 months and with 2 blank visa pages

A

formal typed letter

stating the purpose of your visit as well as your itinerary, signed and dated, addressed to the Nigerian High Commission in London

Financial statements which say you have sufficient funds to travel to Nigeria

Hotel reservation confirmation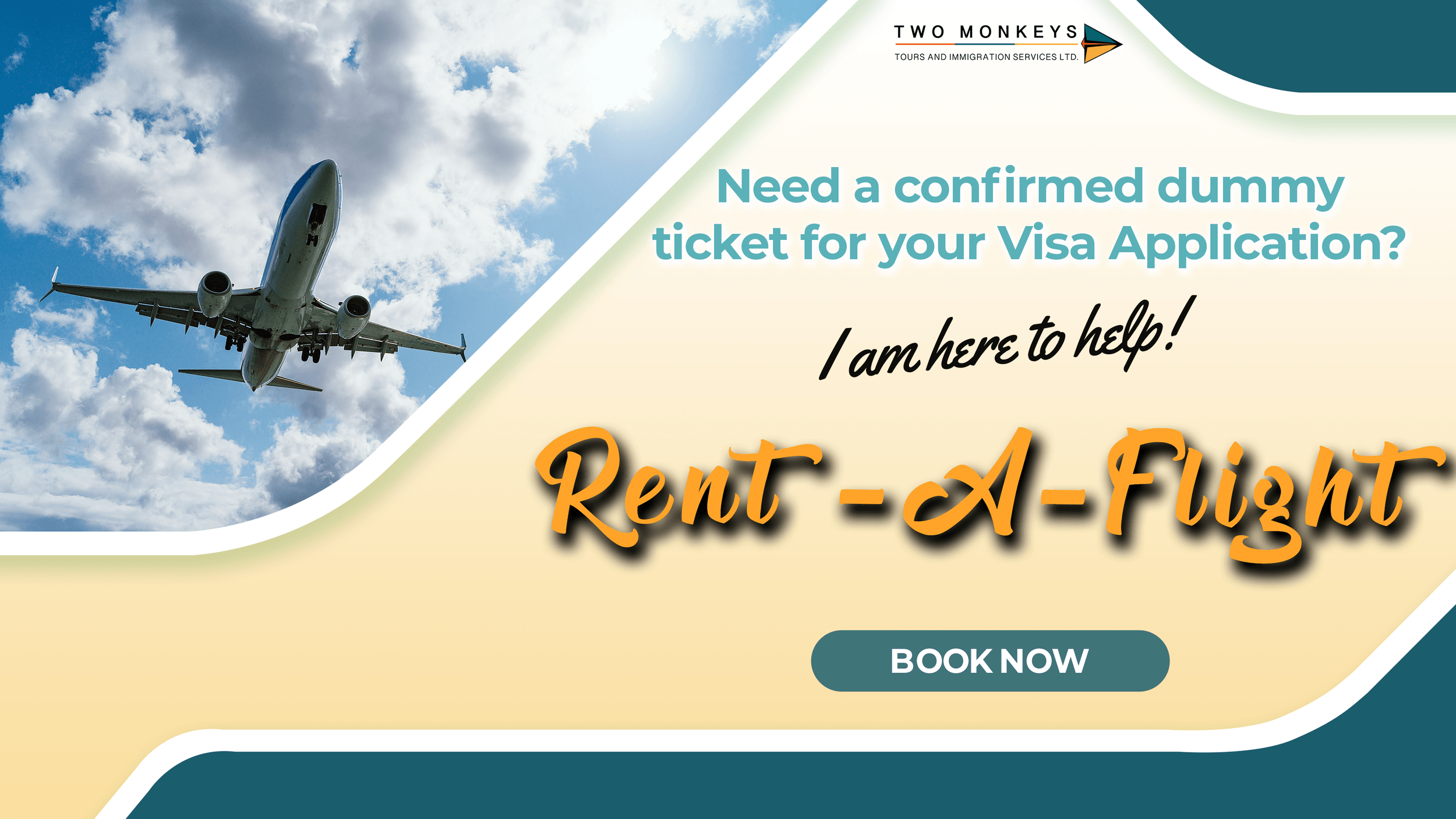 Step-by-Step Procedure When Applying for Nigeria Tourist Visa
1. Go to oisservices.com and make sure you have all the items on the checklist completed before proceeding with your application
2. Create an appointment with the Online Integrated Solutions Office
3. Complete the Nigerian Visa application form online and print it out
4. Pay online using this link and print the payment receipt from this link
5. Attach 2 passport size photos to the completed form, gather your documents
6. Submit it to the office of Online Integrated Solutions on the date of your appointment and have your biometrics taken at the same time (this is an integral part of your application)
7. Be on standby as you might be invited for a quick interview at the Embassy
8. Get your visa once it's approved and you're ready to go!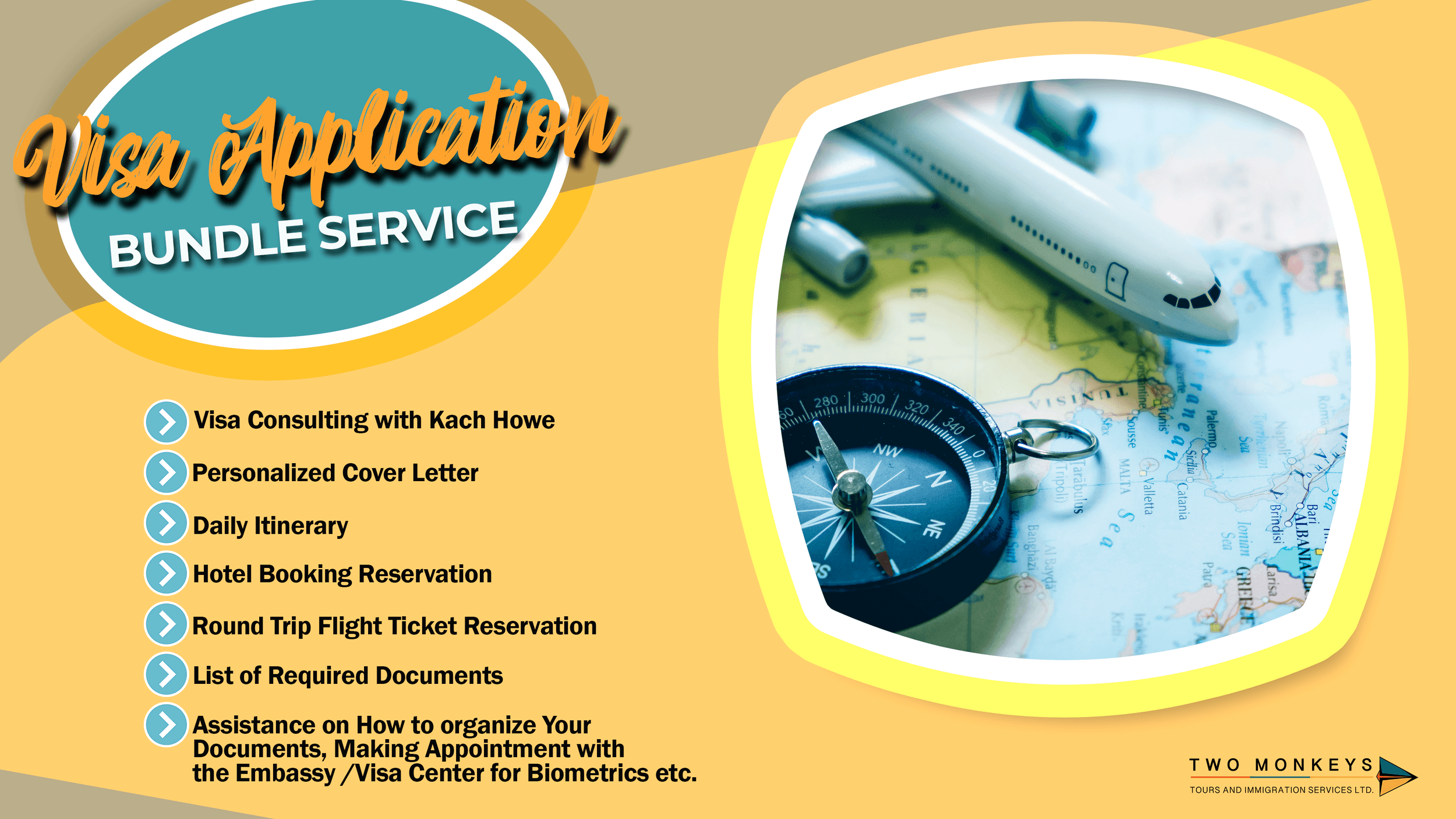 Where to Submit Your Nigerian Tourist Visa Application 
Nigerian High Commission Visa Office (OIS Services)
56 Fleet St, Temple, London EC4Y 1JU, UK
Phone Number (OIS Services): +44 20 7832 0001
(Visa and Consular Services): +44 20 7839 8746
Email (OIS Services): [email protected]
(High Commissioner): [email protected]
Frequently Asked Questions About Nigeria
1. How long does it take before I get my tourist visa?
You may expect the Visa Processing Center to process your application for a minimum of 5 working days upon receipt of the application.
You can also have it expedited for a minimum of 2 working days.
2. How much does it cost to apply for a tourist visa to Nigeria?
Here's a breakdown of the costs of the tourist visa application:
£72 for OIS Service Charge to be paid upon submission of application. You may pay using a card at the counter or purchase a postal order made payable to OIS Services.

£118.66 for a Single Entry Visa application

£70 additional fee for those who wish to expedite their visa application. You may pay through postal order made payable to Nigeria High Commission
3. How long is my tourist visa valid for?
Your Nigerian Tourist Visa is valid for up to 90 days upon the issue and allows you to enter the country within 6 months.
4. Can I extend my stay in Nigeria?
Yes, definitely! If you want to have a longer stay in Nigeria, you can apply for an extension at the Nigerian immigration 56 days after you arrived at the country and pay fees that are enough to cover the number of days you wish to extend your stay.
5. Can I apply for a job in Nigeria while on a tourist visa?
Nope! Their Immigration website clearly states that a tourist visa is not valid for employment.
6. What will happen if I overstay my visa?
If you fail to renew your visa in Nigeria after staying in the country for 56 days, you may have to shoulder a hefty fee of up to £3,300!
7. Is it safe to stay in Nigeria?
Just like in any other country, Nigeria has its fair share of unfortunate events that have landed it on the travel advisory list of a lot of countries.
But of course, as most countries in the world as well, Nigeria can be considered safe. As a foreigner, you'll have no trouble walking down the streets of major cities freely and can let your guard down, despite what the negative articles might say.
Letting your guard down doesn't mean that you have to fully let go when in Nigeria though. You still have to keep a certain level of alertness with you wherever you go. Avoid traveling to places where there's said to be a high level of terrorist activity and monitor travel advisories imposed by your country at most times so you'll have a guide on places where you can go to.
8. Do I have to get insurance when going to Nigeria?
Yes, it's still advisable to take out comprehensive travel and medical insurance that will cover your travel to the country.
9. Should I take any vaccinations before going to Nigeria?
It is recommended by Travel Health Pro in the UK that you remain up to date with your routine vaccination courses and boosters before traveling.
There's also a risk of yellow fever in Nigeria so to stay on the safe side, you can get a vaccination for this.
10. Do they speak English in Nigeria?
Yes, of course! English is an official language in Nigeria along with its cousin, Pidgin English, which is a mixture of local languages and the standard English language. You'll have no problem communicating with everyone and making friends while in Nigeria!
11. How do I go around Nigeria?
Let me give you a heads up early on– public transportation in Nigeria isn't a walk in the park. Just like any other metropolitan area, public transportation on this side of the world may not always be on time and is often filled to the brim. If you want a more comfortable journey from point A to point B, ride-hailing services like Uber or Taxify works pretty well.
12. Can I have my local currency exchanged in Nigeria? Do they use credit cards?
Yes, you can. Cashless transactions like credit cards are also rampant in the bigger cities, but not so much in the smaller ones.
If you ever run out of cash, there's plenty of ATMs available everywhere so you'll have no problem taking out cash.
13. When is the best time to visit Nigeria?
Since Nigeria is a huge country, it has varying climate and weather throughout the year. However, in general, it's best to visit from around November to January. During this time, the rainy season has already passed and most people are already preparing for the summer.
14. Why visit Nigeria?
As a colorful and vibrant country, Nigeria should be at the top of your must-visit places in Africa! It has a little bit of everything– from towering buildings to majestic mountains. Seriously, what more can you ask for?
Lagos, one of its major cities and is probably one of the most modern ones in all of Africa, is a bustling economic center filled with different attractions for travelers who wants to experience a taste of home while in Africa. 
Not only is Lagos a concrete jungle, but on one side of town, you'll find the Lagos Bar Beach where you can enjoy the golden sand under the hot African sun.
If you're looking for blue waters and a large fortress, you can drop by Yankari National Park located east of Abuja. With its majestic beauty, it's no wonder how thousands of people flock here every year.
Surprisingly, if you want to have a relaxing stay in Nigeria, you'll find that peace and serenity in the country's capital, Abuja. Contrary to the megalopolis that is Lagos, Abuja is a more relaxed city. It doesn't lack in the tourism department as well, with the iconic Zuma and Aso Rock in its yard.
As a historic country in general, Nigeria also has places filled with stories from the past that one must not skip. Visit Calabar and you'll find the Calabar Museum where you'll find out more about one of the principal trading ports for slaves in West Africa.
Finally, it's the people of Nigeria that makes it one of the most interesting places to visit in all of Africa. Known to be friendly, positive, and lively, it's impossible for you not to meet new friends along the way and maybe join a celebration or two during your stay!

Are you on Pinterest? Pin these!