DIY Travel Guide to Mt. Pulag, Philippines: Ambangeg Trail for Beginners
Want to go to the "playground of the gods?" Well, off you go to Mt. Pulag, the highest mountain in Luzon and third in the country. If you are a beginner, you could conquer this site through the Ambangeg Trail. Read more about our travel guide to Mt. Pulag, Philippines.
Mt. Pulag gained its name because this means bald as there are no trees at the peak. This dormant volcano is between 3 provinces; Benguet, Ifugao, and Nueva Vizcaya. About four trails are going to the summit; however, the easiest one is what we'll be discussing: the Ambangeg trail.
What to do in Mt. Pulag
1. Witness the Sea of Clouds
What this place is famous for is its "sea of clouds" which can be usually seen in the early morning. You'll have to endure waking up early (or not sleeping at all) and trek for four hours to get to the top. It's a challenging experience, but reaching the summit plus a breathtaking view will make it worth it!
2. Camp!
Camping is surely a great experience, especially when done with your family or friends.  You can camp near the ranger station during the weekends but the weekday option is more amazing. You'll get to sleep at Camp 2, which is just 2-3 hours from the peak. Socialize with fellow campers, too. Who knows? You might meet your destiny.
3. Take Nothing but Pictures
When you reach the top, take a lot of pictures and be proud of your success. It will undeniably be beautiful, especially with the view of the sunrise and the clouds. The management, however, warns you of taking selfies along the way, as it might be dangerous. You could take unlimited ones when you reach the top. P.S. Take nothing but pictures and leave nothing but footsteps (Don't litter!)
Expenses
Here are the expenses you might incur during your trip.
DENR Fee – PHP 175
LGU Fee – PHP 150
Guide Fee – PHP 120 – 150
Camping Fee – PHP 50 (for Camp 2)
Tent and Mat Rental – PHP 300 – 550
Medical Certificate – PHP 100 – 150
How to get to Mt. Pulag
From Manila
From Baguio
Ride a bus from Baguio to Kabayan or Ambangeg (earliest trip is 6:00 AM)
From there, you can ride a habal-habal to the ranger station
You can also hire a monster jeep that takes you from Baguio to the ranger station directly (PHP 7,000 – 9,000)
Travel Guide Tips to Mt. Pulag
Reservations
Reservations of slots are usually on the first day of the preceding month (for May slots, reserve on first of April) for those wanting to climb on weekends or holidays
Payment for reserved slots should be paid upon approval
Usually, those lining at the Protected Area Management Office will be prioritized after are the call reservations
For Mondays to Thursdays, reservations can be made through calls
All those without reservations and are coming on a weekend (Fridays to Sundays) or holidays are advised not to proceed as there's a probability you will be sent back
If you have no reservations, comeback during the weekdays
Call these numbers during office hours (Mondays to Fridays except holidays, 8 AM to 5 PM). Please respect their schedule (no calling during the night or early morning) as the officers are quite busy and have a personal life, too.

Smart: 09612499071; 09303419847
Globe: 09165424030

Slots are non-refundable and non-transferable
Stay
You can stay on Camp 2 on the weekdays
Backyard camping is allowed
Homestays are available
Other Tips
It's very cold in Mt. Pulag, especially during the night (seriously, it even hails there) bring jackets gloves, socks, and bonnets
It mostly rains at the top; it's better if you bring a rainproof outfit or a raincoat
If you are camping, an aluminum foil mat is recommended and so are sleeping bags
There are stores near the ranger station; however, it's better to buy your necessities before coming here
Bring lots of water
Wear shoes that are good for hiking; you don't want to be soleless when you go up or down
Flashlights or headlamps are recommended as you will trek early morning
Pack light
It's better to exercise weeks or months before your trek to get in shape
Littering and bonfires (even firecrackers) are not allowed in Mt. Pulag
Sample Itinerary in Mt. Pulag
One Day Itinerary at Mt. Pulag
12:00 AM – Prepare before going to the ranger station / Food / C.R.
1:00 AM – Off to the Ranger Station
2:00 AM – Start Climb
4:00 AM – Arrive at Camp 2 / Rest
4:30 AM – Start Climb to the summit
5:30 AM – Arrive at a Peak / Watch Sunrise / Rest / Photo Op
7:30 AM – Go to the Summit (2,922 above sea level) / Photo Op
8:30 AM – Start Descent
9:30 AM – Arrive at Camp 2 / Rest
11:30 AM – Arrive at the ranger station
12:00 PM – Back to Baguio
Two Days Itinerary at Mt. Pulag
Day 1
1:00 PM – Prepare before going to the ranger station / Food / C.R.
2:00 PM – Off to the Ranger Station
3:00 PM – Start Climb
5:00 PM – Arrive at Camp 2 / Set-up Camp
6:00 PM – Sunset Watching / Socializing
7:00 PM – Dinner / Sleep
Day 2
3:00 AM – Wake Up / Climb to the peak
6:00 AM – Arrive at the Summit / Watch Sunrise / Rest / Photo Op
7:00 AM – Start Descent
9:00 AM – Arrive at Camp 2 / Rest
11:00 AM – Arrive at the ranger station
12:00 PM – Back to Baguio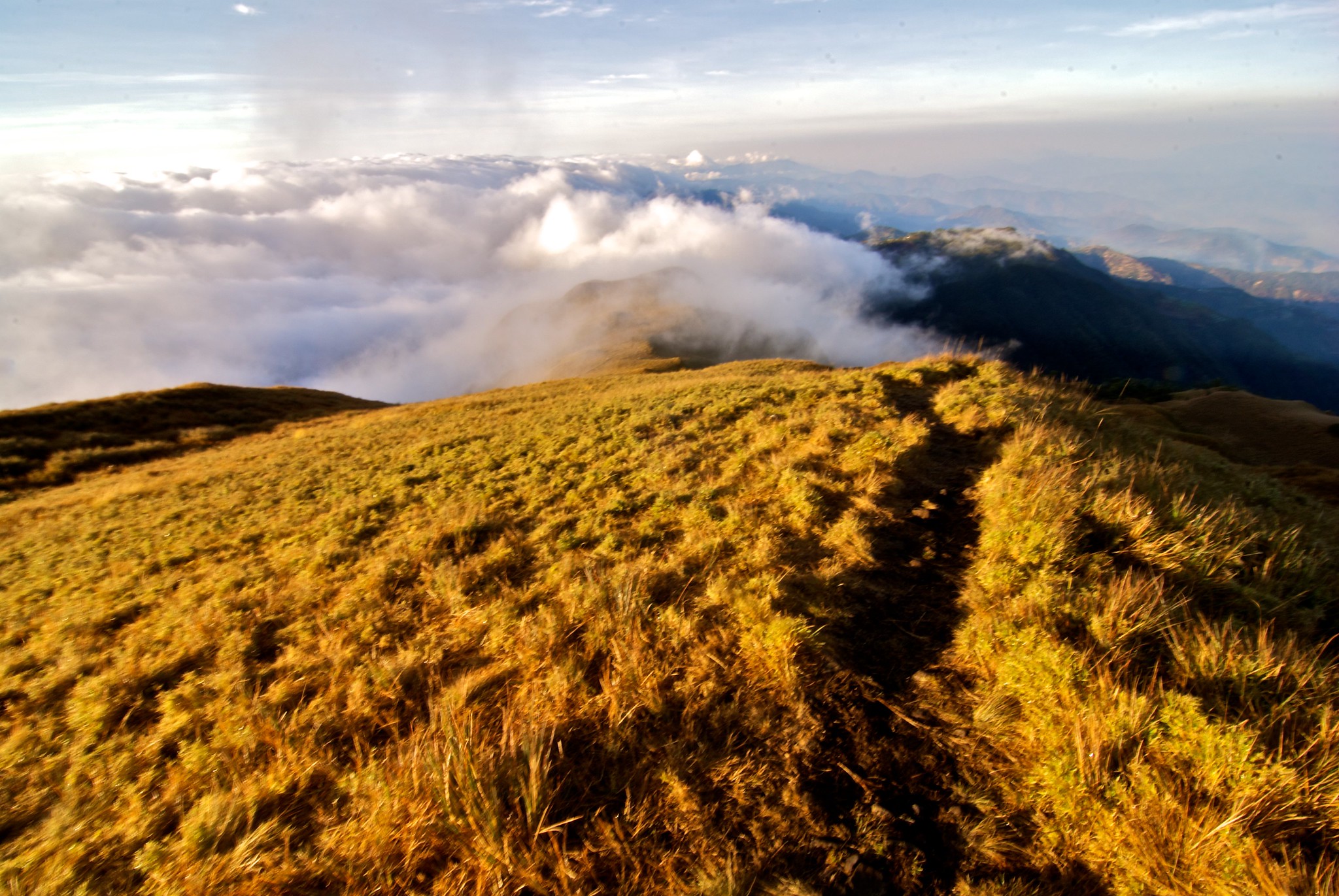 I hope you find this travel guide to Mt. Pulag helpful for your future trek there! Hiking to the peak of the highest mountain of Luzon is already such an achievement and is so worth it. The sea of clouds and the gorgeous views is just a bonus. Get fit, book your reservations, and enjoy your journey to Mt. Pulag!

Are you on Pinterest? Pin these!

About the Writer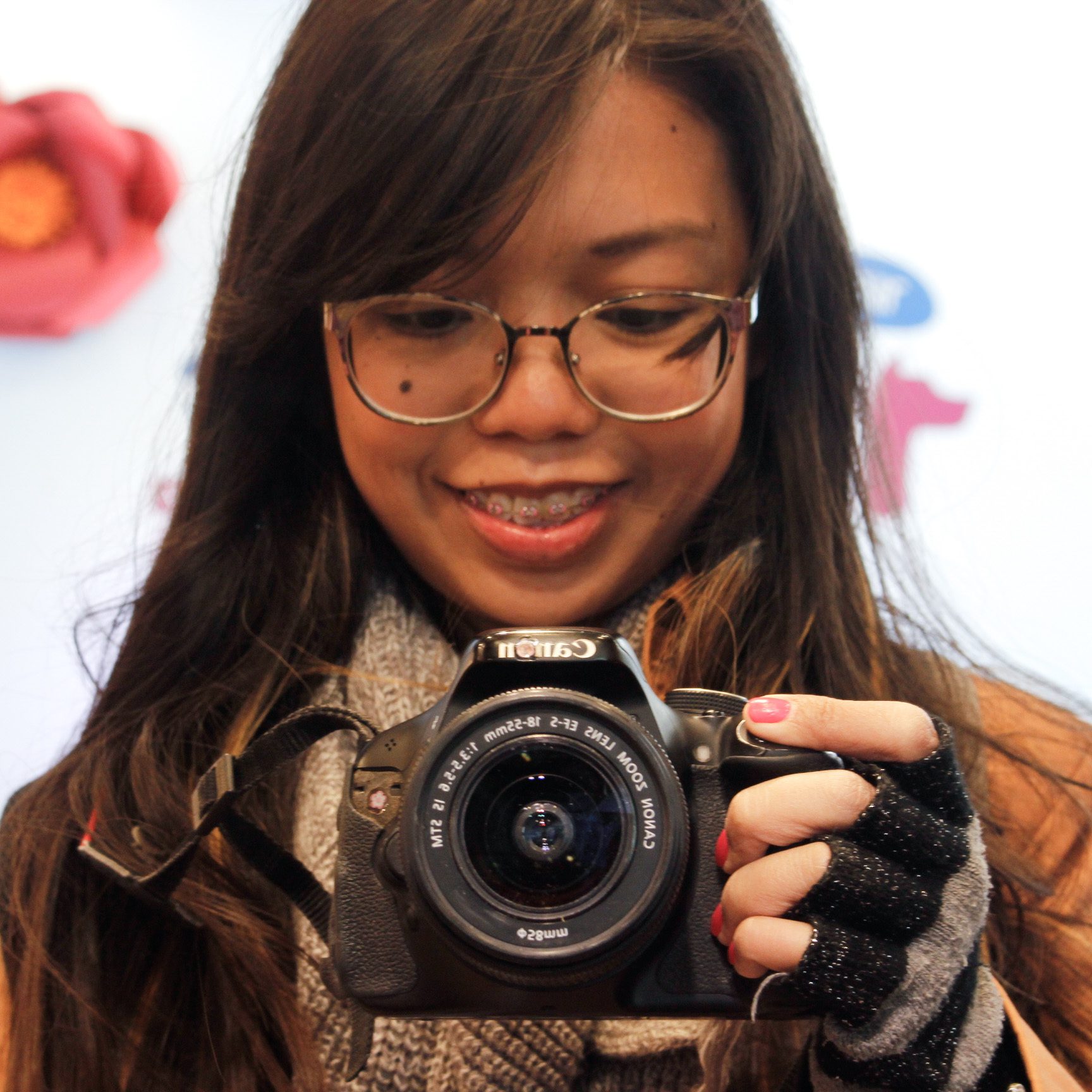 Hey, I'm Lyza! I once was a person who just imagined going to places "one day" but decided to pursue my dreams. My first travel abroad was in Japan, solo, last 2018, and fell in love with the journey since. I'm aiming to visit 10 countries before turning 30 and 2 new places in the Philippines every year. Besides traveling, I love organizing trips, photography, reading, and making new friends. Follow my adventures through my Instagram.