How to Use and Send Money using GCash in the Philippines
GCash is the newest way for a cashless and fast transaction. Before, we always need to have money in our wallets; with GCash, you can pay thru QR codes as long as may balance ka lang. You can also make online payments with GCash and don't need a credit card anymore. So it's the newest and most convenient way to handle your money. Read our guide on how to use and send money using GCash!
With a fully verified account, you can have up to Php 100,000 in your account and incoming cash and outgoing cash with that limit. If you have a good credit score, you can also borrow money thru GCash. Marami talaga ang features ng GCash as you can buy your own load or load other people's phones through here, pay bills or invest money. Don't worry; BSP monitors it, so your money is safe.
How to Apply for GCash:
1. Register in GCash First – click this link to register.
Click "Proceed to GCash Registration"
2. Enter your mobile number. Don't worry; this isn't inclusive for Globe users; you can use it for all networks.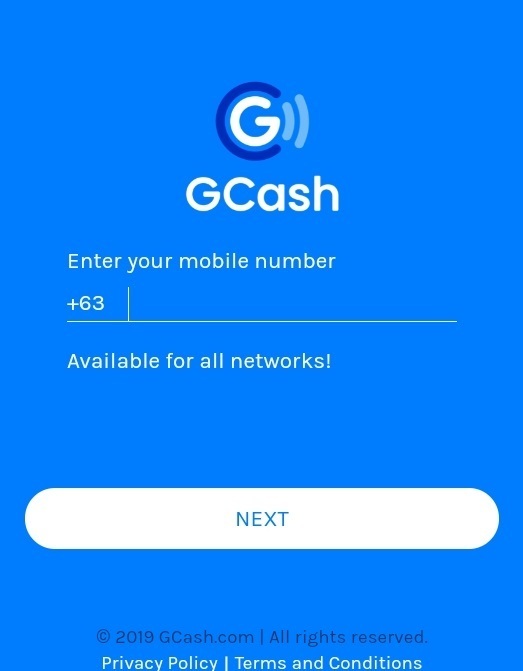 3. A code will be sent to your number; this is to verify that it is indeed yours and if you are using it. Click "submit" afterward.
4. Provide your personal information, as stated in the form.
5. Put in your Mobile PIN (MPIN). This will be used as your log-in code and if ever, you have payments or transfers. Mostly for verification services.
6. Congratulations! You may now have an account; you can download the GCash app before or after the registration.
How to Get Verified in GCash:
To use all of the features, you need to verify yourself. It's pretty easy to get verified. Here are the steps:
1. Go to your GCash App and click "Verify Now."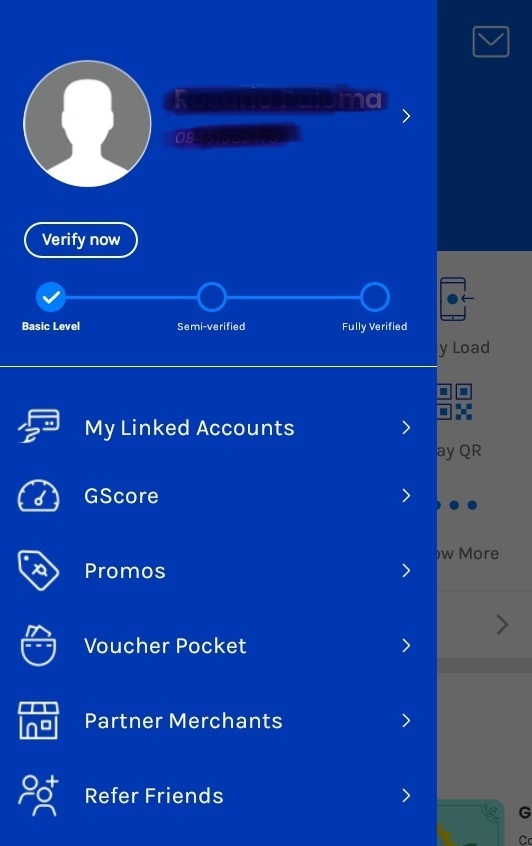 2. Find a Valid ID of yours and take a picture of it.
3. Take a Selfie.
This is to verify if the person in the picture and the one in the Valid ID is the same.
4. Fill in your personal information.
5. Submit the application
6. And you are now "fully-verified!" 
Here are the perks of having a verified account:
How to Link Bank Account or Paypal Account in GCash:
If you have a bank account or PayPal account, I suggest you link it to your GCash so that it's easier to transfer your funds. You don't need to go to the centers to cash-in or cash-out, diretsyo na sa account mo.
1. Go to "My Linked Accounts"
2. Choose what you want to connect; bank cards, Paypal, etc. (my example will be PayPal)
3. Put your Paypal E-mail address and click Link.
4. Type your e-mail address and your password, then click "authorize."
5. Close and Continue. You can now use your PayPal account.
How to Cash-in in GCash:
Now that you are registered in GCash and Fully Verified, you can cash-in. Anong ibig sabihin nyan? Pwede kang mag-deposit or lagay ng funds sa GCash Wallet mo. You need to have funds para makabili ng load, pay ng bills at, etc.
1. Click "cash-in."
2. Choose between "Over-the-Counter," "Online Banking," or "Remittance"
For over-the-counter:
(Examples are Robinsons/SM Department Stores, Pawnshops like Palawan, Cebuana Lhuillier, Bayad Center, 7-Eleven, etc.)
Go to the place where you want to convert your cash to virtual money and inform them that you would like to cash-in to your GCash wallet.
Fill out the GCash Service form, enter your mobile number (the one in GCash), and the amount.
Present a Valid ID and your payment. There might be additional fees.
Wait for a confirmation that money has been transferred to your wallet.
For online banking/remittance:
Since I have a BPI account, here is a sample:
Enter an amount you want to deposit
Click confirm
A code will be sent to your phone number (the one registered in your bank account); enter it next.
Then check your balance.
How to Load using GCash:
You can buy an electronic load using your Gcash.  It's easy, and you get rebates too! So if you load Php 10.00, you get to pay only Php 9.50. You could do a business selling load! Here's how to load using GCash:
1. Go to "Buy Load."
2. Enter the number you want to buy load for.
3. Enter the amount and click next.
4. Pay the amount you wish to buy.
5. You will receive a message that you have received electronic load and a rebate.
How to Send Money using GCash (GCash to GCash)
For Sender
STEP 1:  Open the GCash App on your phone.
STEP 2: Tap "Send Money," and then "Express Send."
STEP 3: Type the receiver's number and the amount. Tap "Next."
STEP 4: A text confirmation notifies you that you have successfully sent money.
For Receiver
STEP 1: Receive money in your GCAsh account from the sender.
STEP 2: You can cash out through GCash Master Card or Over the Counter, e.g., Palawan Pawnshop, Bayad Center, SM, Robinsons. Ask for a GCash Service Form.
STEP 3: Present a Valid ID.
STEP 4: Receive a text confirming your cash out and enter the MPIN confirm it.
STEP 5: Get Receive your cash.
Other Services of GCash:
You can "Save Money" using GCash and deposit in the CIMB Bank. If you accept, you will be given an account number and an online username and password.
You can also "Pay Bills" using GCash, choose the category on which you want to pay. Enter the details, click next, and pay. Easy as 1-2-3.
You can "Pay using QR." If you see stores that say "We Accept GCash," then you can use this app. Make sure you have enough balance. Scan the QR code, enter the amount you need to pay, review, and confirm payment. Then a message of confirmation will be sent to you.
You can have a "bank transfer." Select a partner bank, enter the amount, the account name, and number to send money.
There are indeed many services in GCash you can choose from, so you can check the app. Promos are also running, so try and browse them; you may get discounts or freebies while using it. In case you have something to report to, you can go to help.gcash.com.
GCash is helpful; it is not only fast and convenient but eco-friendly too as it's paperless. You can save your receipts on your phone or up in the clouds (if you get what I mean.) Plus, it is used in many government offices like payment of (add a link to the following) DTI Registration, NBI Clearance, BIR Tax Payments, and the like.
So download the GCash App app now and enjoy it! 

Are you on Pinterest? Pin these!

About the Writer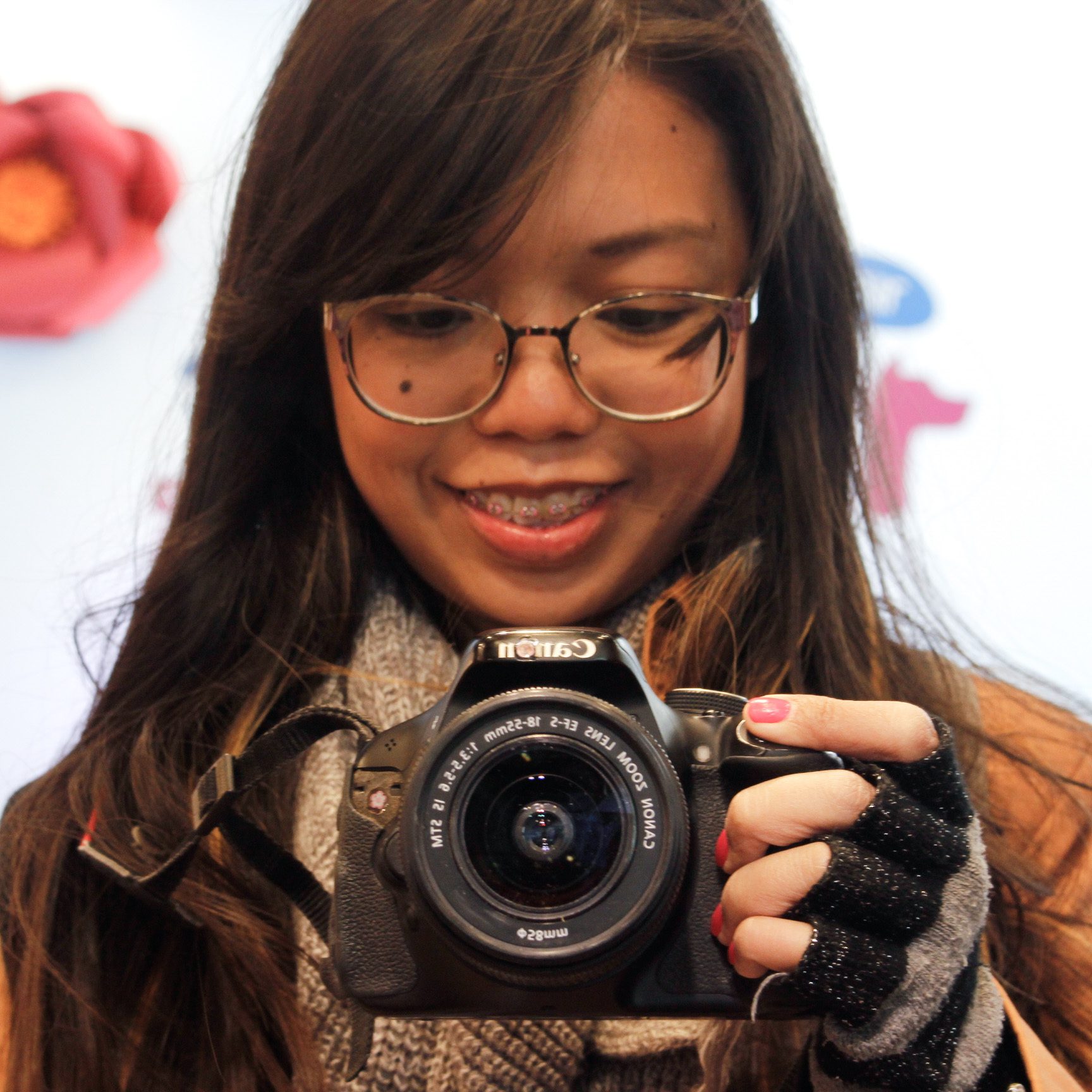 Hey, I'm Lyza! I once was a person who just imagined going to places "one day" but decided to pursue my dreams. My first travel abroad was in Japan, solo, last 2018, and fell in love with the journey since. I'm aiming to visit 10 countries before turning 30 and 2 new places in the Philippines every year. Besides traveling, I love organizing trips, taking pictures, reading, and making new friends. Follow my adventures through my Instagram.