One week in Gold Coast – 7 Places to Visit in Gold Coast, Australia!
The Gold Coast in Australia as it exists today is about so much more than stunning beaches and surfer's paradise it has always been known for, with a new wave of international culture, alternative food and drink venues, street art, food trucks, fancy eateries and more. Not to mention all of the new Gold Coast hotels and accommodation that have come along with the massive revamp of the city. All of these new lifestyle attractions to the Gold Coast perfectly complement the longstanding 'old faithful' tourist draws that have made both the city and region such a hit with visitors for decades.
While the arrival of the Commonwealth Games to The City of Gold Coast in 2018 resulted in the massive amount of urban regeneration, which is in large part responsible for making the city the more sophisticated visitor attraction it is today, you don't have to travel far from the bright lights to find breathtaking natural scenery; think waterfalls, treetop walks through rainforests, natural cave exploration, world-class coral reef diving, and intensely rugged mountain hiking… You could stay for a year and not exhaust your list of options here!
We obviously can't tell you all about every amazing attraction that Gold Coast has to offer, so instead, we have put together our own '7 Days of Gold Coast' travel itinerary for your week away in this awesome city!
1. Surfers Paradise
It's simply not possible to start your visit to the Gold Coast anywhere else! Surfer's Paradise is the classic entertainment center of Gold Coast City, but in recent years much has been done to reverse the reputation it had gained for skyscrapers and bikini-clad parking meter attendants! Simply taking a walk along the foreshore boulevard you'll find that the locals enjoy the area just as much as the visitors do! Enjoy the regular sporting events and competitions hosted on the beach, or browse the Surfers Paradise Beachfront Markets every Wednesday, Friday, and Sunday night.
As this part of the city was center stage for the Commonwealth Games hosted in Gold Coast, you'll find more hotel options than you could possibly need! Check Hotels.com.
If you prefer more indoor entertainment, then Surfers Paradise offers everything from indoor skydiving, a skyscraper observation deck, an ice rink, and even a wax museum!
2. Broadwater Parklands, Southport
This expansive public park forms a part of the redevelopment and regeneration of Gold Coast. Only a short 5-kilometer drive north of Surfers Paradise, Broadwater Parklands is a community gathering and public events area, with all kinds of facilities like BBQ areas, swimming areas, outdoor playgrounds for kids, restaurants, and cafes, paths and tracks for walking, running and cycling. Locals from all over the city gather here on the weekends and holidays with family and friends making it one of the most popular attractions the city has on offer.
3. Take your pick of the theme parks
Gold Coast is also casually known for being Australia's theme park capital, so you can get your dose of high thrill entertainment to complement the rest of your nature/culture/beach bum/foodie/party mix!
Start your high energy fun times with Infinity in Surfers Paradise, where a world of the '80s and 90's special effects styled visual experiences designed to mess with all of your senses at once promises to do its best to turn your brain inside out!
You can fight the heat of the Gold Coast sun and stay high energy at the Wet'n'Wild water park, with 50km per hour waterslides, wave surfing, lazy rivers, and everything else you would expect to find at a water park!
If you're a big ride and rollercoaster kind of traveler, pay a visit to Dream World, which is all about fast and furious white-knuckle adrenaline rushes!
4. Aussie Animal Parks
Anyone who claims to have visited Australia but didn't make a point of experiencing its unique varied wildlife didn't really visit Australia! Even if you don't manage to get right out into the outback to see real Aussie animals, there are plenty of opportunities around Gold Coast City. If you want to see some iconic staples of Australian wildlife, like Kangaroos and Koalas, in a family-friendly farm environment then try Paradise Country.
Less than 20 kilometers from Gold Coast, the David Fleay Wildlife Park, just south of Miami, offers the chance to explore various Australian natural habitats and see the animals that live in them. Expect to get up close and personal with kangaroos, crocodiles, koalas, dunnarts, emus, brolgas, dingoes, bilbies, and even a platypus called Wally! 
5. Currumbin Zoo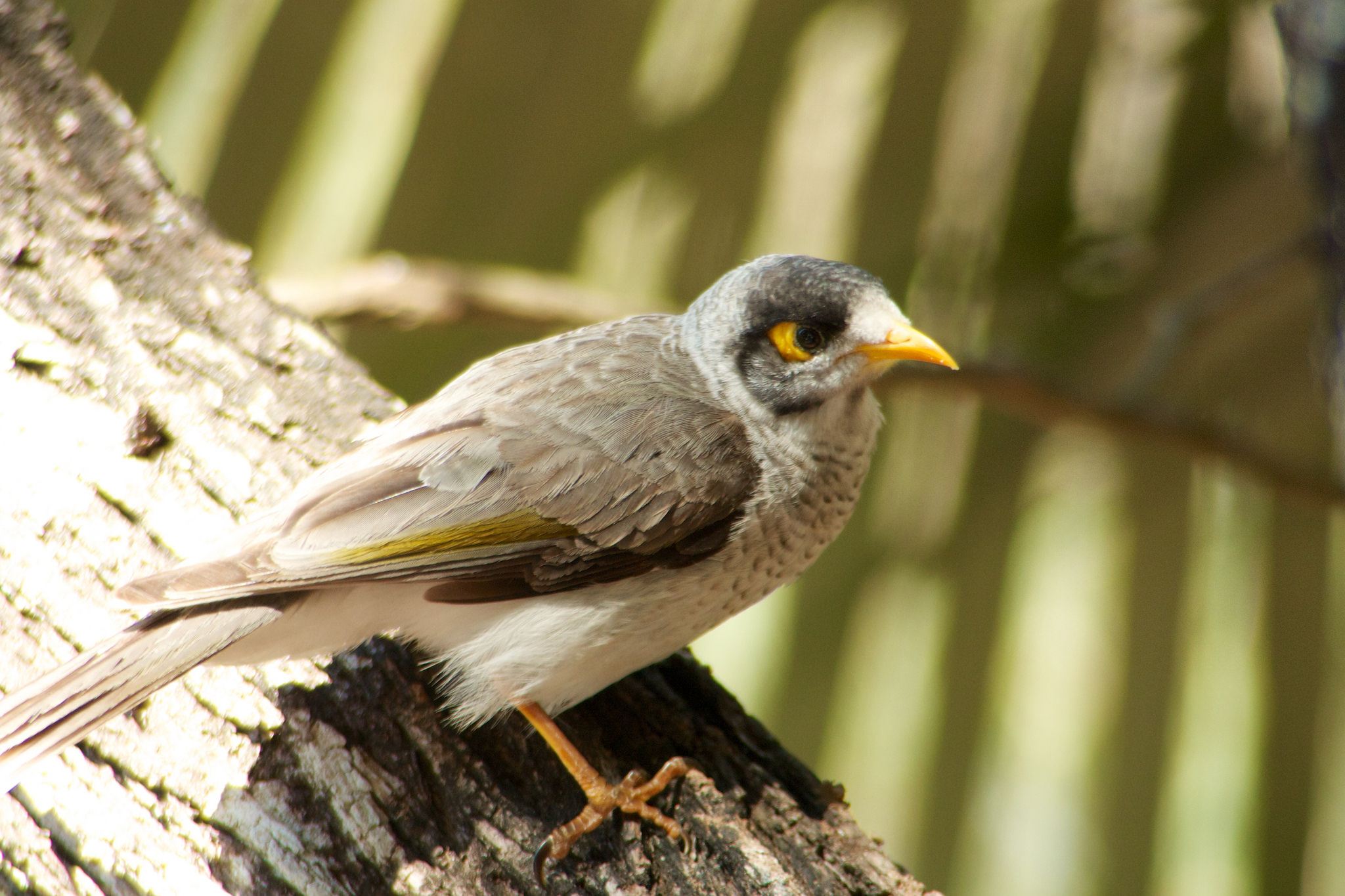 A more traditional zoo experience to the animal and wildlife parks, it's a relaxing place to meet and greet a diverse range of Australia's native animals. As well as the classic picture with a koala or feeding a kangaroo, there is a wide variety of mammals and reptiles, some of which can only be found on this continent!
6. Tamborine Mountain
The Gold Coast boasts great inland attractions. Enjoy a day out to Mt Tamborine, 45 mins inland drive, you can go wine tasting, visit waterfalls and walk among the treetops. Just remember to wear sensible walking shoes if you intend to do a nature walk.
Getting away from the coast and the city and adventuring up into the mountains is a must on a visit to the Gold Coast. Tamborine Mountain is a true nature and adrenaline lovers theme park in itself, with diverse rainforest environments to explore through treetop walkways, zip lines, and even hang gliders! There are also the Tamborine Mountain waterfalls and a huge cave illuminated by glow worms!
7. Broadbeach
If Surfers Paradise is Gold Coast's place to party, then Broadbeach offers something a little more chill, and perhaps a bit more sophisticated. With beachfront and surf to rival the rest of the coastline, you'll also find yoga classes, street artists, arts and craft markets, and a thriving international foodie scene. 
This article was produced in partnership with Hotels.com.
Are you on Pinterest? Pin these!