10 Reasons Why You Should Visit Enchanted Kingdom in Laguna, Philippines
The Philippines has no Disneyland but it proudly has its world-class theme park, Enchanted Kingdom in Laguna, Philippines. Since I was staying in Sta. Rosa, I got to go to Enchanted Kingdom with Kandace (Kach's youngest sister}. It's also very near their place. We spent the whole Saturday afternoon at EK before I went to the airport to catch my flight to Cebu.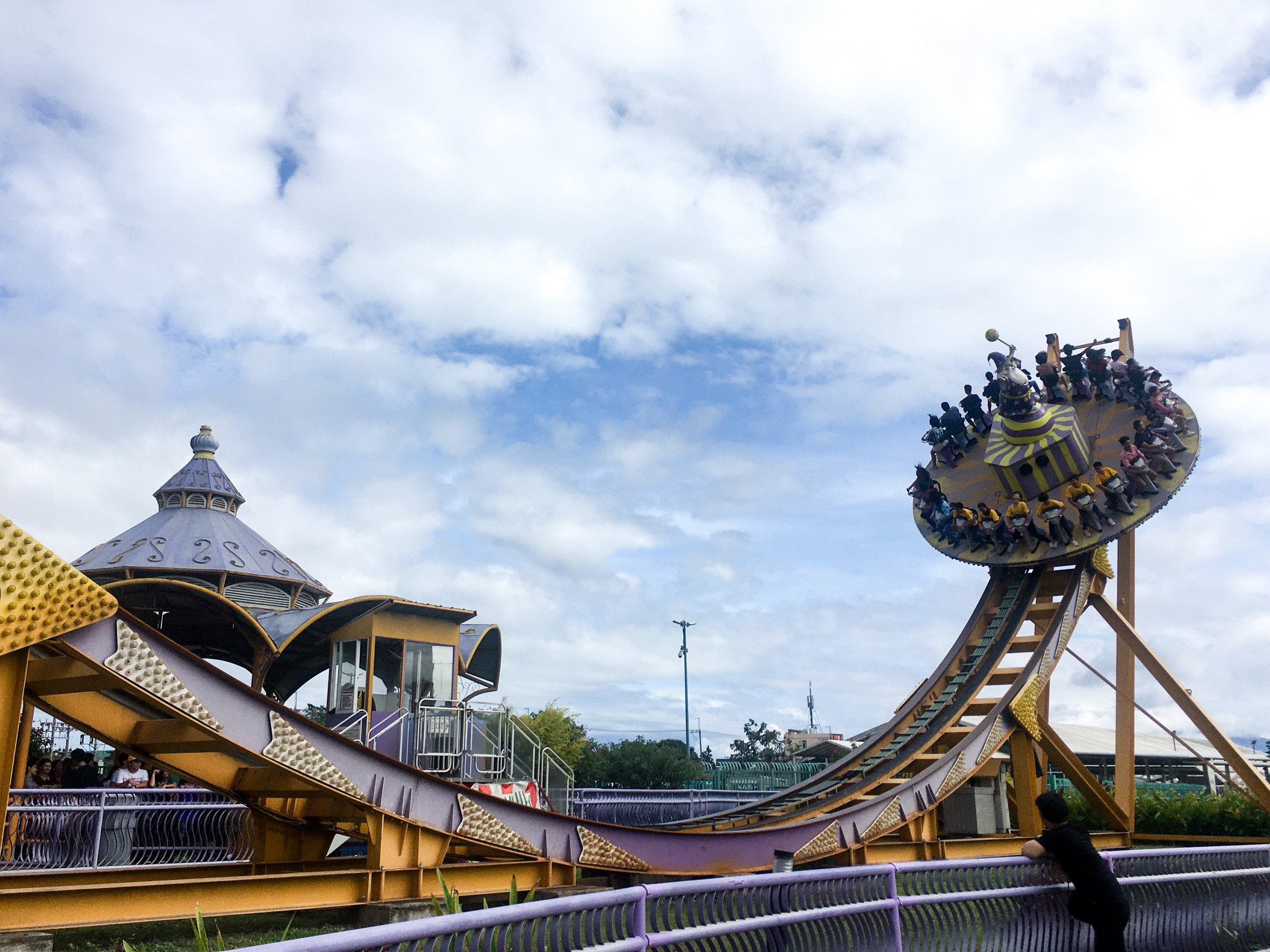 It's my first time in Enchanted Kingdom as well as in Laguna, so I definitely had fun in my time there. You can also check out my San Pablo,  Laguna, Philippines Guide, and Liliw, Laguna, Philippines Guide, too! But check out my experience with EK, first:
10 Reasons Why You'll Love Enchanted Kingdom in Laguna, Philippines
1. EK is Great for all ages!
Enchanted Kingdom isn't only for kids but also for those who want to experience being transported back to their childhood. No stress, just fun and games, and pure bliss! This place is excellent for spending time with family or friends. There are rides and playground entirely safe for kids, thrilling, exciting rides for the youngsters and attractions or shows that are also great for the dual citizens (Filipino and Senior Citizens). I recommend the Agila the EKsperience, Rialto 4D, and the Grand Carousel.
2. Thrilling Rides
I am a big fan of extreme rides; the adrenaline rush you feel as you go down or in circles. It's super amazing plus the fact that you conquered the feat is fulfilling. EK has those thrilling rides. If you never tried one before, EK is a great place to start with and it's very safe here. Our first ride was the Jungle Log Jam, we got a bit wet but it was fun. Other recommendations are Space Shuttle, Riogrande Rapids (it was closed when I was there but felt fun), and my personal favorite, EKstreme Tower.
3. Many things to do
There are not only rides in EK but also shows like the musical we heard in Eldar's Theater. There are even animal encounters in case you want to know more about wildlife, especially in the Philippines. We tried playing games like Ringtoss and Duck Pond. There are also food and drink stalls if you are hungry. You can also witness fireworks during the weekend!
4. Short Queues
I once tried lining in Tokyo Disney Sea for more than 2 hours for a ride; I got to ask a stranger to save a spot since I needed to pee. It's annoying, but I was there for experience so I got no choice but wait. Happily, in Enchanted Kingdom, we haven't even waited for as long as 30 minutes for a ride. Mostly it was less than ten minutes or we were up next! We went on a Saturday, btw, and there were many educational tours or field trips but we still got to ride a lot. However, if you want a much shorter queue, try going on a weekday!
5. Affordable Food and Drinks
What I was scared about when going to a theme park is the food prices, I thought it was going to be expensive (double the price), but it wasn't! The prices are similar to the mall. In case you are off for a drink, there is a drinking fountain too! I just brought a filled up water bottle and refilled mine when it was empty.
6. Magical Souvenirs
There are many souvenirs you can find in the shops of Enchanted Kingdom. From Eldar's Hat to Eldar stuff toys. There are also T-shirts, fashionable Hats, key chains, tumblers, notebooks, and many more.  It's great to bring a remembrance of it back in our homes; I got an Eldar Hat Keychain!
7. With Safety Standards
Safety is their top priority! I always check if there are safety standards in a theme park before I go to their thriller rides. We don't want to get stuck mid-air like those scary videos on Youtube. EK adheres to international standards as well as have emergency facilities, too. So you can trust them as you go sky high!
8. Kind and Talented Crew Character Photo Ops
The staffs are very friendly and approachable. They greeted us and answered our questions for directions. They were also very supportive when we were playing games. When I say the show, everyone was performing their best; kudos to the staff and crew!
9. Environmental Awareness
Not only does the Enchanted Kingdom have trees and plants inside the area but also an experience dedicated to the environment, Agila the EKsperience. You will see the beauty of the Philippines and fly high with the Philippine Eagle. It also gives a message on taking care of what we have!
10. Surprises
Enchanted Kingdom is a place of surprises. We thought it was an ordinary Saturday, but lo and behold fanatic screams were heard near the Flying Fiesta; there are celebrities! We got to see Joshua Garcia and McCoy De Leon riding it, then after a few minutes of waiting there was Ina Raymundo, Julia Baretto, and Maris Racal passing by (there were bodyguards, of course). They had a promotion for their movie in EK, and we got lucky!
My Personal Favorite Attractions or Rides
For those who like thrills and a bit of fun, here are my favorites during my visit. I wasn't able to ride everything, especially the Space Shuttle and the Roller Skater, because my partner (a 10-year-old kid) was a bit scared and I'm not leaving her to queue.
EKstreme Tower – get dropped in a 120-feet high tower, it's pretty scary-funny when you are watching it, but when you're going down, it feels like your legs will fall off (haha)
Agila the EKsperience – it's a 7D ride where you feel like flying, there are splashes and air too with the special effects plus it shows the beauty of our country, too
Jungle Log Jam – get ready to get a bit wet as you are taken uphill then drops you down with many splashes
How to go to Enchanted Kingdom in Laguna, Philippines?
By EK Shuttle
Go to 2nd floor, Ayala Park Square Car Park that is infront of Dusit Thani Manila; there's a shuttle to EK that's going there 12:30 PM on weekdays and 10:30 AM on Weekends / You can go home at 8:15 on Weekdays and 9:15 on Weekends – PHP 360 for round trip and PHP 180 for One-way
If you want to go back, there's also a shuttle from EK to Starmall Alabang (the same time as above 8:15 and 9:15) – PHP 100 only
By Bus
Go to Buendia LRT Station Bus, find a bus going to Balibago, and get dropped at Waltermart in Sta. Rosa, Laguna – about PHP 60
From Waltermart, you can ride a tricycle to EK – about PHP 60 for a tricycle
By FX or Van
Go to EDSA Crossing near Star Mall EDSA and find the terminal
Look for a van that's going to Balibago and get dropped at Waltermart in Sta. Rosa, Laguna – about PHP 80
From Waltermart, you can ride a tricycle to EK – about PHP 60 for a tricycle
Where to buy tickets for Enchanted Kingdom in Laguna, Philippines? How Much?
You can buy tickets at the entrance; the prices are as follows:
You can also buy it through KLOOK!
I bought mine there since I had a PHP 150 off, plus it was cheaper! Instead of PHP 900, the ticket was only PHP 788. I recommend buying it there and there's no hassle since you need to show the QR code.
Frequently asked questions about Enchanted Kingdom in Laguna, Philippines:
1. What time does it open?
Usually, it opens on Wednesday to Friday from 1 – 8 PM, while on Saturdays to Sundays from 11 AM – 9 PM. Just check the schedule on the official website as they might have maintenance or changes in their time.
2. What if I want to go there always, what should I do?
You can buy an EKsperience the Magic Card for PHP 3,000 that can get you free admission for a year! Plus, you can get discounts on tickets (for your friends), discounts on selected restaurants and items in EK, too. Plus if there are special events, you'll get an IN!
3. Are there PROMOS in Enchanted Kingdom?
Yes, there are: for Birthdays, schools, some cardholders. You can check their website or subscribe to their updates.
4. Is it okay to bring our own food?
No, you aren't allowed to bring food or drinks as there are restaurants and kiosks inside EK. However, if they are needed like Baby formula, you may be exempted.
5. Is there a car park?
Yes, there's a big lot in front of EK where you can park your car.
May this guide help you in enjoying the Magic, and EKsperience Enchanted Kingdom has to offer. If you ever have questions or personal experiences in EK, please feel free to comment below! Have a great day!

Are you on Pinterest? Pin these!

About the Writer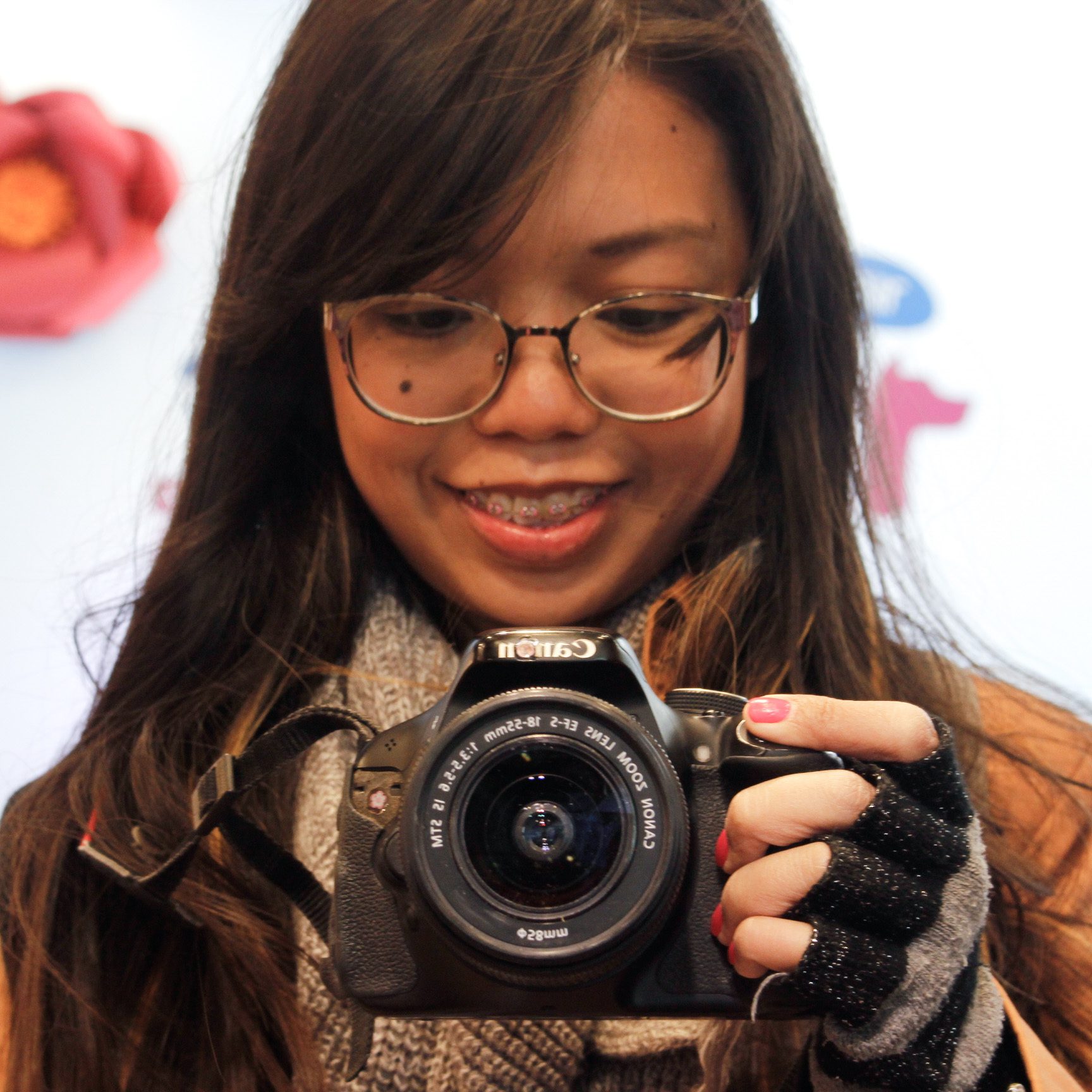 Hey, I'm Lyza! I once was a person who just imagined going to places "one day" but decided to pursue my dreams. My first travel abroad was in Japan, solo, last 2018, and fell in love with the journey since. I'm aiming to visit 10 countries before turning 30 and 2 new places in the Philippines every year. Besides traveling, I love organizing trips, photography, reading, and making new friends. Follow my adventures through my Instagram.