6 Best Things to do in Osijek, Croatia [with Suggested Tours]
Are you planning to travel to Osijek, Croatia soon? Read our tips below on the things to do in Osijek with suggested tours!
The 4th largest city in Croatia, Osijek feels like a different country (especially if you've been to other Croatian cities). It is because it was part of the Hungarian division of the Austro-Hungarian empire. It left a Hungarian influence that can be seen in the city's stunning baroque buildings and spicy foods. Osijek was also the center of the Homeland War in Croatia in the early 1990s, and upon visiting the city, you'll find buildings that still have marks from the brutal past that the city endured.
List of Best Things to do in Osijek, Croatia
View this post on Instagram
A funny idea with a serious background, as the memorial is reminiscent of the days of the war in the 1990s. Nevertheless, it is a successful symbolization of the resistance against seemingly overpowering opponents and is therefore worth a visit.
A very nice church in the middle of the city. This Roman Catholic Church is the highest building in Croatia that's outside Zagreb. The building of the church, which was made of red bricks, around 3.5 million stones, in 1898, was severely damaged in 1991 during the war. Today, however, it has largely been built up. On the inner walls, there are frescoes on motifs from the Old and New Testament.
View this post on Instagram
A good zoo with a lot of animals as well as a lot of vegetation and a large territory. The animals live in a good large and well-kept area, with many shady trees. The aquarium part is also very nice. Both kids and adults would enjoy going here.
View this post on Instagram
Portanova Shopping Mall has something for everyone. In addition to the many different shops, there is a go-kart track in the underground car park. The building itself is relatively modern and clean. The quantity of shops is sufficient and contains some world popular brands. There is also a large grocery store. The mall is easily accessible by car and offers plenty of free parking spaces.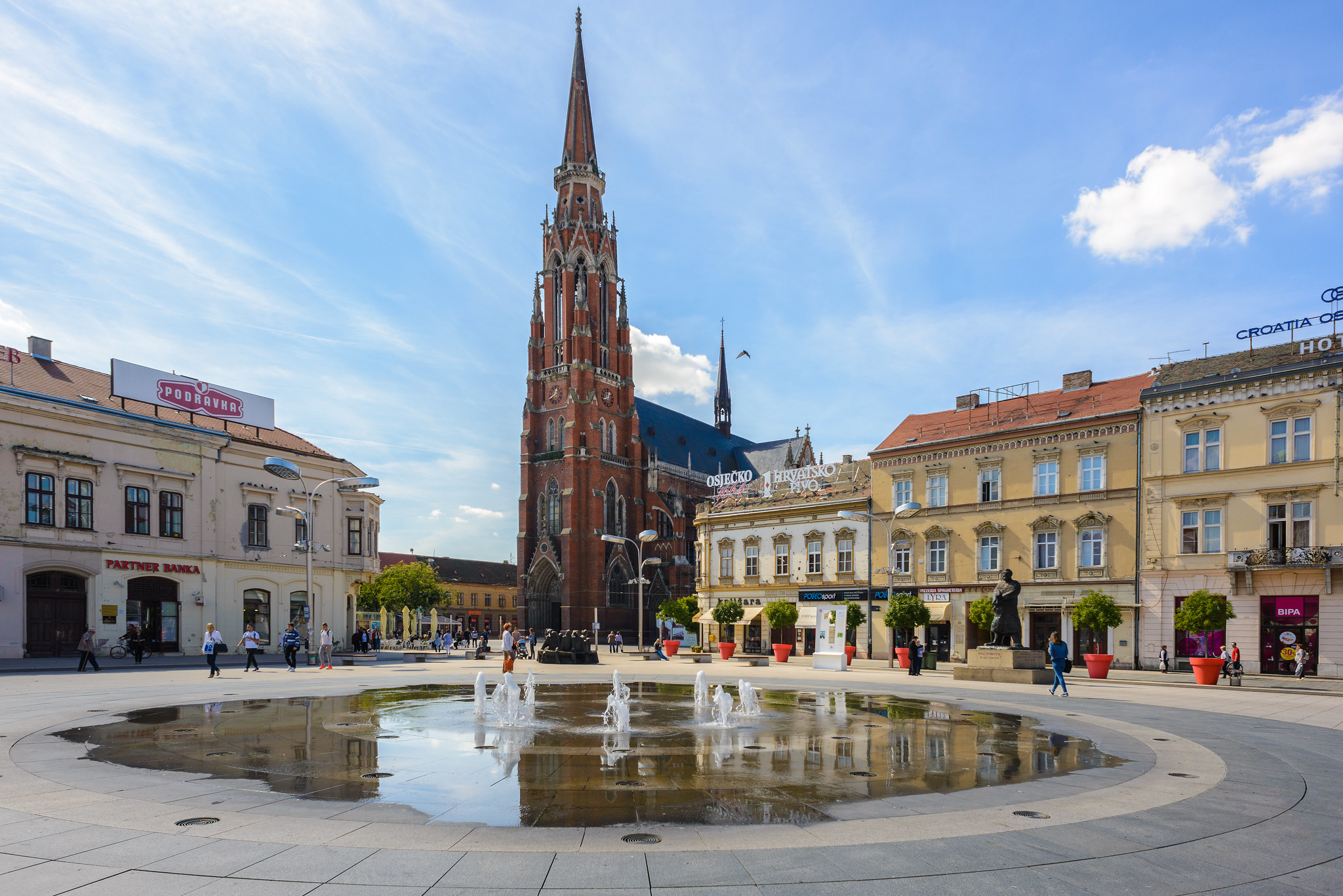 A modern designed place with many shops and cafes in the adjacent pedestrian zone, whether during the day or in the evening there is always something going on. Traces of the war can still be seen on some buildings. St. Peter and Paul Church can be visited just within the area.
The Archeology Museum is located on the territory of the castle in the old part of the city, you can go here if you want to learn a little more than guidebooks about the city.
Where to stay in Osijek, Croatia
Budget Hotel
Rooms Metalac offers accommodation with a garden. The units in the guest house are equipped with a flat-screen TV. All guest rooms at Rooms Metalac are equipped with a seating area.
Price: Starts at $41 per night for Twin Room with Private Bathroom, includes taxes and charges, and it offers a free cancellation.
Luxury Hotel
Hotel Osijek is situated in the pedestrianized center next to the bank of the Drava River. It provides panoramic views of the surroundings, fine cuisine, and free WiFi access. All of the spacious rooms here are air-conditioned and feature a cable TV with international channels. A rich buffet breakfast is served in the "Zimska Luka" restaurant overlooking the river promenade. A la carte dishes are available for lunch and dinner.
Price: Starts at $125 per night for Classic Twin Room, add $4 for taxes and charges, free breakfast, and it offers a free cancellation.
These are the possible things you can do in Osijek, Croatia. So if you are ready to have a fun and exciting trip, you know what to do and where to go! So pack your things now and prepare yourself for a wonderful adventure in Osijek.
How to go to Osijek, Croatia from London
Via Croatia Airlines: (one way with one-stop)
*From London Heathrow – Zagreb – Osijek
Ticket Price: £238.41
*Prices are subject to change. You can visit Skyscanner for more details about the ticket prices.

About the Writer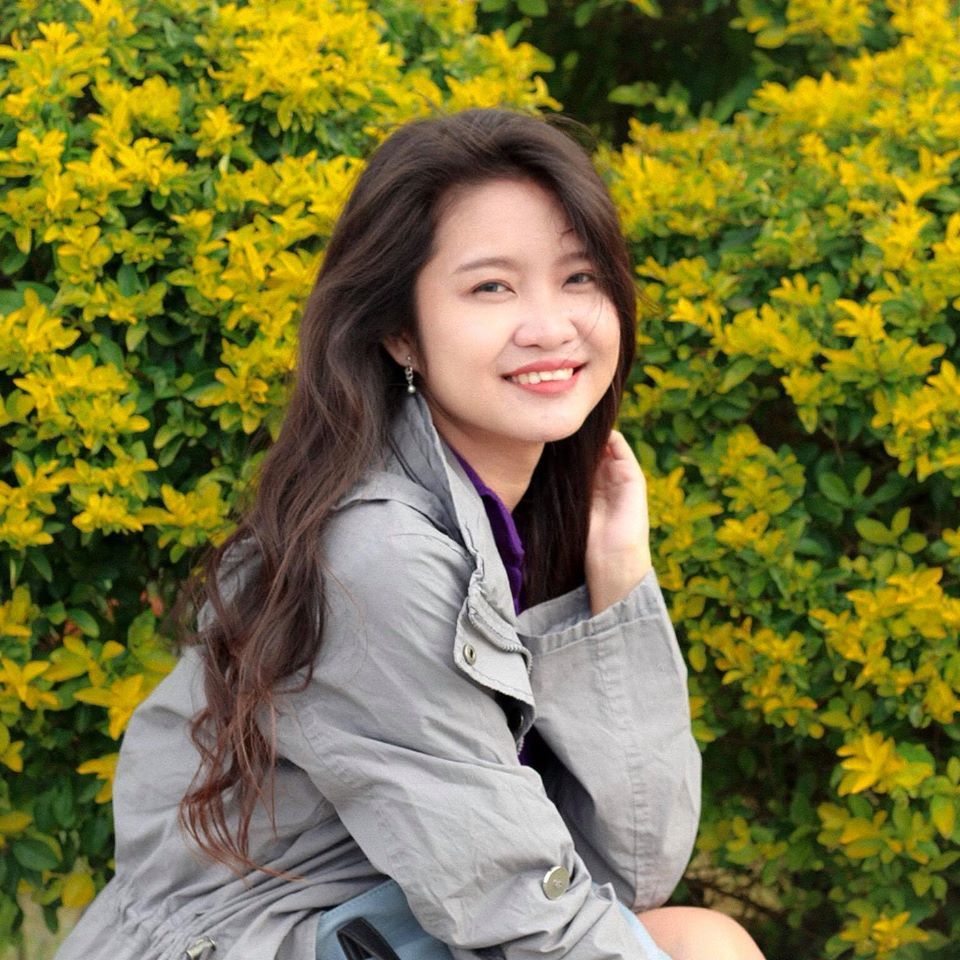 Hi there! I'm Fatima. My first major travel was in 2016 in the beautiful city of Cebu. After that, I got interested in traveling. Now I enjoy learning languages and other country's cultures. My goal is to visit at least one country each year and to share my experiences with other people through writing or blogging. Witness my journey by following me on Instagram.​​​​​​​​​​​​

Are you on Pinterest? Pin these!