10 Best Things to do in Koh Pha Ngan, Thailand [with Suggested Tours]
Want to see the beauty of Koh Pha Ngan, Thailand? Read our tips below on the things to do in Koh Pha Ngan with suggested tours!
Want to join an exciting night-long party? Head your way to Koh Pha Ngan! This island is located in the southeast part of Thailand. It is well-known for its Full Moon party that occurs once a month in Haad Rin. Boasting with beautiful beaches, you could never go wrong here. Experience some of Thailand's wonderful nature and awesome parties, visit Koh Pha Ngan on your next holiday vacation!
List of Best Things to do in Koh Pha Ngan, Thailand
A very nice beach where you can still be relatively undisturbed even in the high season. The reason for this is that you cannot drive to the beach but have to walk about 1.5km because the steep path to it is in a catastrophic state. But if you have an enduro bike and some experience it can be done without any problems. White beach and turquoise water, Bottle Beach is always worth a visit.
Thong Nai Pan Noi is located in a great bay in the northeast of Koh Phangan. This beach is beautiful and quiet, with a few resorts directly overlooking the beach and restaurants that offer service all day but with a romantic touch in the evening.
View this post on Instagram
A superb beach where the crystal clear water is shallow for swimming. The beach is also long and pleasant with restaurants lined up. If you are looking for peace and a wonderful backdrop, then this is the place to be.
View this post on Instagram
Have a lot of fun at the Slip N Fly! Either you're traveling with kids or not, you'd definitely enjoy your time here. This waterpark was open in 2014. Having its main highlight which is the 2 x 40-meter SlipNFly slides, Slip N Fly offers a whole day fun party.
If you like waterfalls, you will definitely like it here. If you want to do a little sport, you can climb the adventurous path and look at the view from the viewpoint. But be sure to wear sturdy shoes, no flip-flops or the like. Here, one becomes very impressively aware of how beautiful this piece of earth called Koh Phangan is.
Very nice, wide, soft sandy beach. The water is relatively shallow so it's suitable for small kids as well. There are also a few bars with shady spots. The water is wonderfully clear and without stones, you can go far into it. A great beach to relax and feel good.
A beautiful small tourist beach where you can swim even at low tide. The sand is white and the waters are turquoise green. It only has a few small beach restaurants. Such a nice little beach that will allow you, if you are equipped with shoes, mask & snorkel, to see lots of magnificent fish.
This is where the full moon party takes place so expect the crowd during those times. But of course, aside from the famous parties that happen once a month, it is a very beautiful beach with white sand and frequent waves. Haad Rin Nok or sunrise beach, within walking distance from it, is the Haad Rin Nai or sunset beach. You can visit both at once.
Suggested Tour: Koh Pha Ngan (Mingalaba) Road Trip
Located in the northern part of the island, this bay is magnificently surrounded by coconut trees. A very beautiful white sand beach with clear water. Near the village, there are shops, cafes, and many apartments for rent.
10. Learn Muay Thai
Get physically active in Koh Pha Ngan, try learning Muay Thai! There are some Muay Thai sports camps that offer training sessions for those interested in learning the sport. Diamond Muay Thai is one of those Thai boxing camps you can join.
Where to stay in Koh Pha Ngan, Thailand
Budget Hotel
Phangan Arena Hostel is a 5-minute walk from Bantai Beach.  It offers dormitory and private rooms with free WiFi. Guests can choose from a variety of games and sports, such as football, pool table, and table tennis. Tasty local and western cuisines are served at the restaurant.
Price: Starts at $10 per night for Budget Double Room, includes taxes and charges, add $5 for breakfast, and it's partially refundable.
Luxury Hotel
Located on two private beaches, this ultra-private small resort is composed of two spacious and private villas. Designer's villas composed entirely of unique furniture pieces. This unusual resort is only accessible by a 7 minutes walk by foot through a nature trail or by boat if the weather allows. Bedrooms are soundproofed for quality nights. Free Wi-Fi available in all areas, complimentary spring water, tea, and coffee in room. Private Jungle Spa and retreat next to a waterfall with a wide choice of massage, detox, and relaxing programs.
Price: Starts at $713 per night for Deluxe Sea View Observation Net & Cinema Villa, includes taxes and charges, free breakfast, and it offers a free cancellation.
These are the possible things you can do in Koh Pha Ngan, Thailand. So if you are ready to have a fun and exciting trip, you know what to do and where to go! So pack your things now and prepare yourself for a wonderful adventure in Koh Pha Ngan.
How to go to Koh Pha Ngan from London
There's no airport on Koh Pha Ngan island. The nearest airport is located in Koh Samui.
Via EVA Air: (one way with one-stop)
*From London Heathrow – Bangkok – Koh Samui
Ticket Price: £668.37
*From Koh Samui to Koh Phangan via ferry
Traveling from Koh Samui island to Koh Phangan is very easy since the two islands are very near to each other. The travel time can only take an hour.
*Prices are subject to change. You can visit Skyscanner for more details about the ticket prices.

About the Writer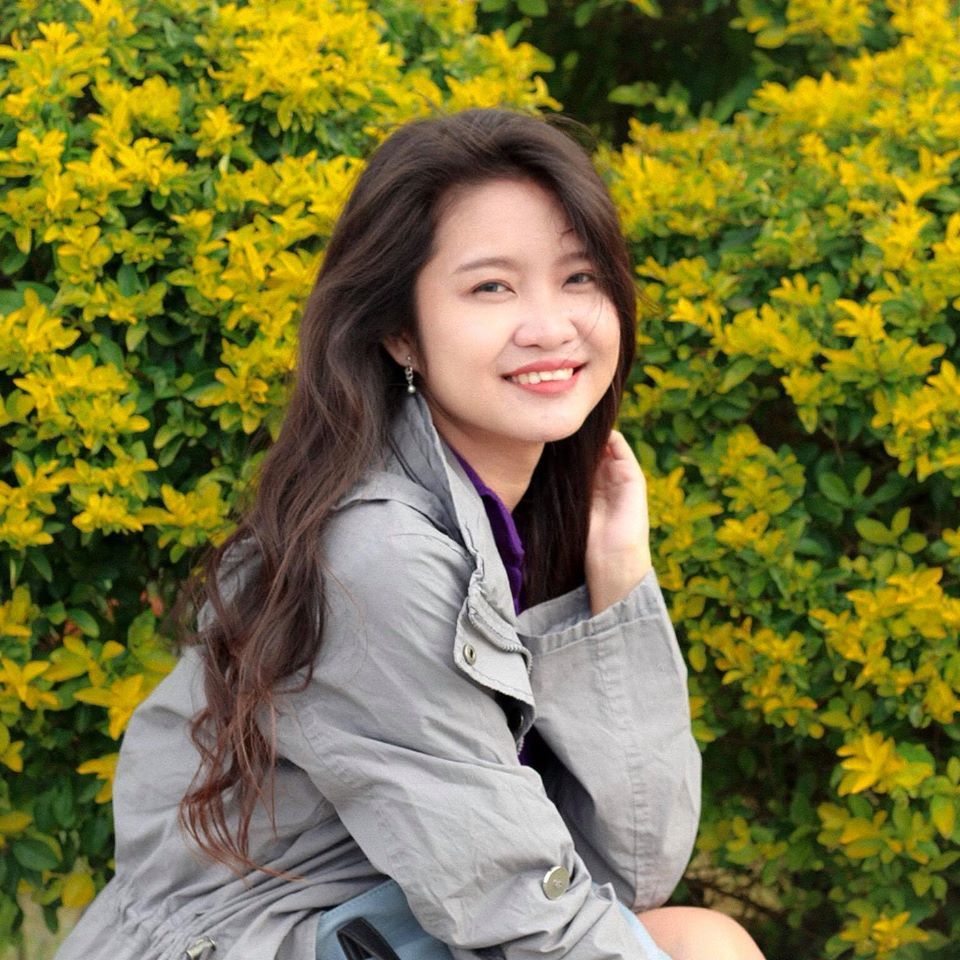 Hi there! I'm Fatima. My first major travel was in 2016 in the beautiful city of Cebu. After that, I got interested in traveling. Now I enjoy learning languages and other country's cultures. My goal is to visit at least one country each year and to share my experiences with other people through writing or blogging. Witness my journey by following me on Instagram.​​​​​​​​​​​​​

Are you on Pinterest? Pin these!