10 Things To Do in Yokohama, Japan [with Suggested Tours]
Are you planning to travel to Yokohama, Japan? Read our tips below on the things to do in Yokohama with suggested tours!
Yokohama is a city of Japan near Tokyo and the second-most populous. Since Tokyo is the Capital of Japan, Yokohama is the capital of Kanagawa Prefecture. It's not as popular as its neighbor, Tokyo, but it has its own charm. If you are traveling to Japan, don't forget to drop by this city. Here's a list of 10 things to do in Yokohama, Japan.
List of Things to do in Yokohama, Japan
As Yokohama is near the sea, you can enjoy a cruise here. Many companies offer you to cruise day or night, ranging from an hour to two. Some may need reservations. However, you can go to places like Yamashita Park, Red Brick Warehouse (Aka-Renga) Pier, or Pukari Pier and ride. Some even provide you with food!
Suggested Tour: Yokohama Lunch Afternoon, and Dinner Cruise 
Stop at: Motomachi-Chukugai Station
If you want authentic Chinese Food and the China vibe – bustling streets and amazing night lights, Yokohama Chinatown is a great place to visit. This is the largest Chinatown in Japan, with over 200 Chinese-owned restaurants and stores. It's mostly because when Yokohama was opened, the Chinese settled there. Good luck in choosing where to eat and what to buy, there are many options.
Suggested Tour: Private Welcome Tour with a Local 
Stop at: From Negishi Station, ride and stop at Honmoku Bus Stop
One of the best things to do in Yokohama is to walk around Sankeien. This is a gorgeous Japanese-styled garden with ponds, and luscious greenery opened in 1906. There are also structures bought by the owner from Japan, which has been restored and preserved. It's such a beautiful place, you would surely relax here.
The garden is open from 9:00 AM to 5:00 PM. The entrance fee is JPY 700.
Suggested Tour: Kickstart your trip to Yokohama 
4. Visit the Giant Gundam Robot
View this post on Instagram
Stop at: Motomachi-Chukagai Station
Odaiba, Tokyo may have a giant Gundam Robot, but they feature a moving Gundam at Yamashita Pier. Yes, it moves; this 18-m robot moves like the one in the anime! Such great work from technicians, engineers, and creators. If you want to see it, you can go to Gundam Factory Yokohama to see it move and learn how it can. You can see it up close or to the best angle, too!
Stop at: Minatomirai Station
When traveling, I absolutely love having fun, so amusement parks a great place to visit. If you are in this city, one thing that attracts your attention is that colorful Ferris wheel named "Cosmo Clock 21". Riding is one of the best things to do in Yokohama. Not only will it give you a view of the city, but also of the bay.
It's free to enter here; however, you need to buy a ticket to ride on the attractions. This amusement park is open from 11AM to 8:00 PM on weekdays and up to 10:00 PM on weekends. They are closed on Thursdays.
Suggested Tour: Yokohama Enjoy Pass 
Stop at: Minatomirai Station
So who invented cup noodles or instant noodles? If you don't know who, then you can go to the Cup Noodles Museum in Yokohama to learn who created it and how it progressed to what it is now. Well, it's not only cup noodles history there, but there are also fun activities. You can make your own Chicken Ramen or you Cup Noodles (with your own package and flavors), and eat delicious food in this museum. Whose stomach will be happy? Yours!
The museum is open from 10:00 AM to 6:00 PM. It will be closed on Tuesdays (except if it's a holiday). The admission fee is JPY 500.
Suggested Tour: Family day in Yokohama with a local 
Stop at: Ishikawacho, Motomachi Exit or Motomachi-Chikagai Station
Not only were the Chinese settled in Yokohama but other foreigners as well. You can see Western-style buildings during the 1900s in Yokohama. The Home of a Diplomat from the Meiji Government is my personal favorite, as it is like a movie set. Near it is another Bluff No. 18, which is a considered a home during the Taisho era. There are also many houses as you walk to Minato-no-mieru Oka Park.
Suggested Tour: Private Welcome Tour with a Local 
View this post on Instagram
Stop at: JR Tsurumi Station
One of the head temples of Zen Buddhism is Shogakusan Sojiji. It's one of the largest Buddhist establishments throughout the country and was open in 1321. Learn more about their religion and practices in this temple. You could see monks and be guided by one if you want a tour. They also give Zen Sessions in English for a fee.
Stop at: Namamugi Station
One of Japan's best beer brands is Kirin, and they have a free tour in their Yokohama Factory. So why not learn how one of Japan's favorite drinks are made and get a free taste after an hour and a half tour. It's really one exciting thing to do in Yokohama. Don't miss this!
Stop at: Minatomirai Station
Go up to the city's tallest tower, Yokohama Landmark Tower. Unlike most towers in Japan, this is not a broadcasting tower but is a building with 48 floors containing a mall, hotel, and offices. There is an observatory at the top of it, and on a clear day, you might see Mount Fuji. It's a must thing to do when in Yokohama!
Suggested Tour: Yokohama Enjoy Pass 
11. Find accommodation in Yokohama, Japan
Where to Stay in Yokohama, Japan
Budget Hotel
Featuring some designer rooms with vivid colors and stylish décor, Hotel Plumm (formerly Cosmo Y) offers unique accommodations close to Yokohama Station, a 7-minute walk away. All rooms are fitted with a flat-screen TV, a fridge and a desk. A hairdryer and free toiletries are provided in the attached bathroom. It boasts 2 restaurants and a flower shop while providing free Wi-Fi in the rooms.
Price: Starts at USD 57 for a Double Room for two.
Luxury Hotel
InterContinental Yokohama Grand
Overlooking Yokohama Bay, the Intercontinental boasts a 31st-floor Chinese restaurant and a spa with massages. Rooms have free WiFi and city or bay views. Rooms at the InterContinental Yokohama Grand are spacious for the area, and include an LCD TV with satellite channels and a private bath. A minibar is provided, and room service is available 24/7.
Price: Starts at USD 145 for a Standard Room for two.
How to go to Yokohama, Japan
From Narita Airport: You can take a train and transfer to Aoto and Oshiage to Yokohama. It would cost at about JPY 1630.
From Tokyo Station: Take a train via Tokaido Line or Yokosuka Line to Yokohama for only JPY 480.
That's the list of best things to do in Yokohama. It is not dull compared to Tokyo; it has its own sparkle. So, if you are curious about this part of the country, come and visit it. You would surely enjoy it!

About the Writer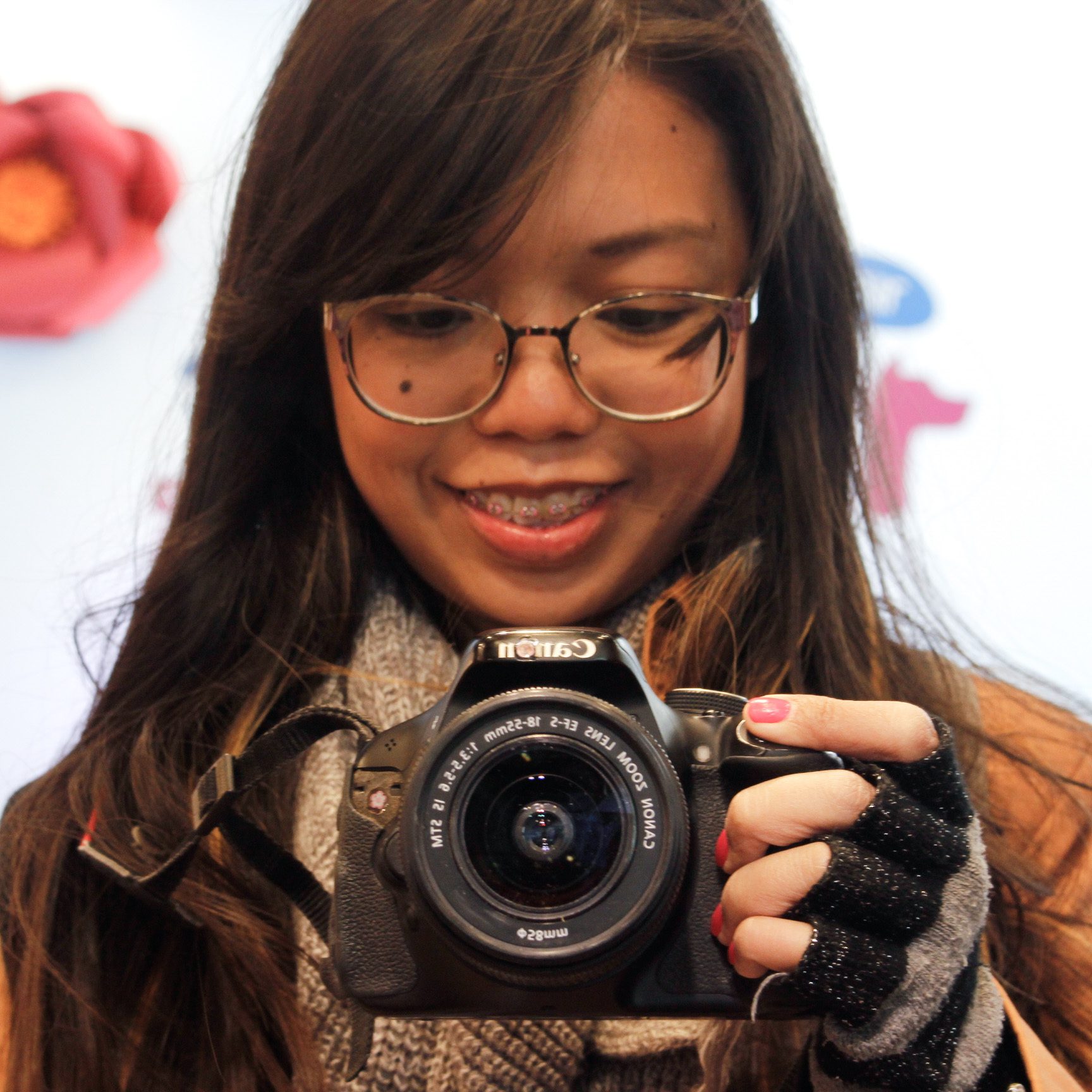 Hey, I'm Lyza! I once was a person who just imagined going to places "one day" but decided to pursue my dreams. My first travel abroad was in Japan, solo, last 2018, and fell in love with the journey since. I'm aiming to visit 10 countries before turning 30 and 2 new places in the Philippines every year. Besides traveling, I love organizing trips, photography, reading, and making new friends. Follow my adventures through my Instagram.

Are you on Pinterest? Pin these!