3 Days Tokyo Itinerary – How to Spend 3 Days in Tokyo, Japan
If you have a limited time in Tokyo, then you should really plan ahead of time. Here's our guide on how you can maximize your 3 days in Tokyo, Japan.
Japan's capital Tokyo is one of the most popular tourist destinations in the said country. It offers a variety of experiences to people who are willing to learn more about Japanese traditional and modern culture. There are surely a lot of things to do in Tokyo that will definitely give you a memorable experience.
However, if you'll only be staying in the city for 3 days, then you might have a hard time thinking of where you should go first and what are the places you should prioritize. No worries as we will help you. In this article, we'll discuss and tell you all the possible places you can visit and the activities you can do in your 3 days in Tokyo.
How to Spend Your 3 Days in Tokyo, Japan
In order to fully experience the best of the best in your 3 days stay in Tokyo, we recommend you to visit these places. However, it's still up to you when do you prefer to visit them. These are just suggestions and Tokyo still has tons of places you can explore.
Day 1 in Tokyo, Japan
Morning
Asakusa – Start your day in Tokyo by wandering around this popular neighborhood in the city, Asakusa. This is the ideal place to buy unique and affordable gifts and souvenirs. Although this place is crowded, you'd definitely enjoy it as you will feel the Tokyo vibe here. You'll also find Japanese street food which you can try!
Suggested Tour: Tokyo Asakusa Rickshaw Tour
Senso-Ji Temple – After a walking tour at the busy Asakusa, head your way to Senso-Ji Temple. It is Tokyo's oldest Temple. It's huge in size and is surrounded by other smaller temples including the five-story pagoda. Strolling around the temple is pretty easy and would give you the chance to see gardens and waterways. This is one of the perfect ways to appreciate Japan's history.
Afternoon
Ueno Park – One of Tokyo's popular attractions. Even the locals love going here. Ueno Park is really huge that going here, you might even get the chance to visit the Tokyo National Museum, Ueno zoo or the National Museum of Western Art as they're located within the park. But remember that you have a limited time in Tokyo, so plan your schedule really well!
Suggested Tour: Chidorigafuchi, Ueno Park, and Asakusa Cherry Blossom Viewing Tour with Optional Kimono or Rickshaw Experience
Evening
Akihabara – After a day exploring the traditional Tokyo, spend your night in Akihabara, the city's high-technology neighborhood. Here, you'll find different electronic gadgets, everything Otaku (it's every anime/manga fans' paradise) or awesome and unique maid cafes that you can visit. Whether you're looking for the latest gadget or something from the 80s, you will absolutely find it in Akihabara.
Izakaya/Pub – If you still have the energy, you can visit any Izakaya or Pub around Tokyo to grab a drink and to eat some snacks. There are plenty of Izakayas around the city that you can go to. Omoide Yokocho, a narrow alley in Shinjuku and is one of the most famous tourist sites in Tokyo, is consists of over 50 small restaurants and Izakaya. You can check this area and have a wonderful evening.
Day 2 in Tokyo, Japan
Morning
Toyosu Fish Market – If you're the type who doesn't want to waste any time, then why not wake up early in the morning to visit the Toyosu Market (most list of guides in Tokyo still says "Tsukiji Market", but it was actually relocated in October 2018). Here, you can witness the Tuna auction which starts as early as 5:30 in the morning. But if you're not really into watching a tuna auction, just walking around the area and eating fresh sushi for breakfast in one of its restaurants is surely worth it.
View this post on Instagram
Afternoon
Harajuku – Your trip to Tokyo won't be complete if you will not go to Harajuku. It is famous for its youth fashion and colorful streets. You will also find Takeshita Street here that is filled with tons of sweets, fashion accessories for youngsters, and a lot more. If you're fond of cats, you'll find some cat cafes here as well.
Yoyogi Park – Yoyogi Park is a 134-acre green space near the Shibuya area of Tokyo. It is full of walking trails, picnic areas, bike trails, etc. The park is extremely clean and well-kept. If you are tired of the hustle and bustle of Tokyo, this park is a great opportunity to enjoy Japanese gardening art or to visit a holy and peaceful place.
Meiji Jingu Shrine – Meiji Jingu Shrine is a beautiful tree-filled area that is cool on the hottest day. The shrine is huge and consists of a number of fascinating cultural and religious festivals. The entrance gate, which is called 'Torii' in Japanese, is also huge. Everything here is so calm that you will forget you are in the middle of Tokyo. You may even get a chance to witness a Japanese wedding here when you visit.
Evening
Mario Kart – Have a fun and exciting evening in Tokyo, try playing a real-life Mario Kart! This experience will let you dress up as the popular characters in Super Mario and drive a go-kart through the streets of Tokyo. But remember that you can only do this if you have an International Driver's License with you.
Suggested Tour: Street Go-Karting Experience in Akihabara
Shibuya – In case you don't have an international driver's license, no worries as you can go to Shibuya. It has plenty of places to visit, shops, restaurants and you can also have a great moment at the Shibuya Crossing. This crossing offers a great photo opportunity! Such an "instagrammable" location. However, this place is crowded, so your photography skills would really be tested!
Day 3 in Tokyo, Japan
Have a chill 3rd and last day in Tokyo, in this way, you'll get the chance to really appreciate the Tokyo vibe. These are the places we recommend you to visit on your last day:
Ginza – One of the people's favorite destinations in Tokyo, Ginza is a large neighborhood and is blessed with tons of restaurants, boutiques, bars, jewelry stores, and a lot more, you can totally spend a whole day exploring this place! This is the perfect place to spend your last day in Tokyo as you can buy a lot of goods here.
Tokyo Tower – Of course, on your last night in Tokyo, never miss the chance to go to Tokyo Tower. Have a glimpse of the beautiful city of Tokyo. It's not as high as the Sky Tree and because of that, it will give you a better and clearer view of the ground.
USEFUL TIP: Wherever you go, ALWAYS bring your passport with you. This gives you a 10% discount and tax-free on every item you will purchase. You can also show your visa on your credit/debit card and you'll get an extra 5% off!
Where to Stay in Tokyo
Where to Stay in Tokyo if you're a Backpacker
Check the latest price on Agoda.
Compare the cheapest rates online, here (for FREE).
You can also read the recent reviews, here.
Where to Stay in Tokyo if you're on a budget
Check the latest price on Agoda.
Compare the cheapest rates online, here (for FREE).
You can also read the recent reviews, here.
Where to Stay in Tokyo if you want Luxury
Check the latest price on Agoda.
Compare the cheapest rates online, here (for FREE).
You can also read the recent reviews, here.
Just plan your itinerary well and you'll surely have a smooth trip in Tokyo without rushing. If you've done a 3 days trip to Tokyo, share your experience with us!

Are you on Pinterest? Pin these!

About the Writer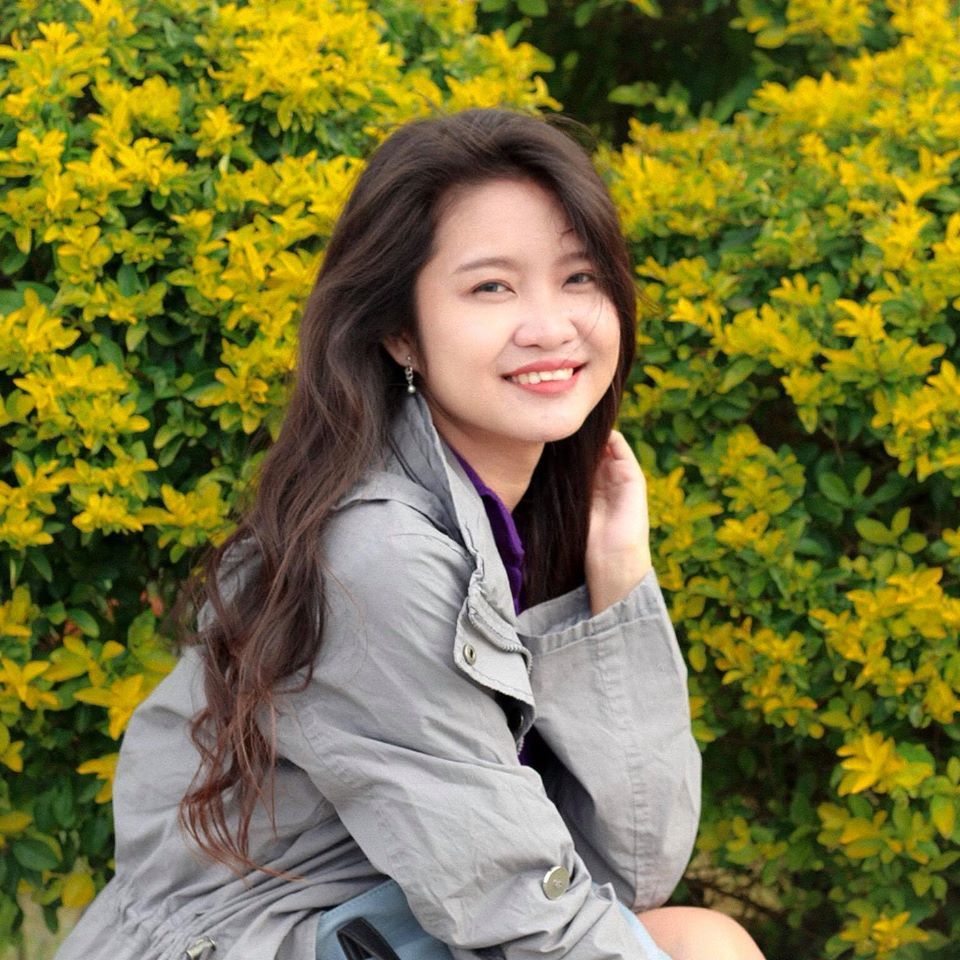 Hi there! I'm Fatima. My first major travel was in 2016 in the beautiful city of Cebu. After that, I got interested in traveling. Now I enjoy learning languages and other country's cultures. My goal is to visit at least one country each year and to share my experiences with other people through writing or blogging. Witness my journey by following me on Instagram.