Best Surfing Destinations in the Philippines [With Photos]
Visiting the Philippine soon? Why not try surfing? The Philippines has plenty of best surfing destinations that you should see and visit!
Known for its natural resources, the Philippines is undoubtedly home to some of the most beautiful mountains, hills, and oceans. Because of that fact, it's not surprising that a lot of people can do plenty of activities or sports here. And that includes surfing. Boasting with beautiful oceans with majestic waves, a lot of tourists, both local and foreign, travel to the Philippines just to try and enjoy the excitement of surfing. 
But do you know some of the best surfing destinations in the Philippines? If not yet, then we'll give you the list. These surfing destinations already established their names for being some of the most-visited places for pro-surfers or even beginners. Yes, even if you're a beginner and want to try surfing, there are destinations in the Philippines wherein you can try and challenge yourself. So let's explore them.
List of the Best Surfing Destinations in the Philippines
1. San Juan, La Union
View this post on Instagram
Being the surfing capital of the northern Philippines, San Juan, La Union is the best option for surfers when it comes to challenging themselves into surfing. Fortunately, not only professional surfers can enjoy the waves here, even those people who haven't tried surfing and those who are interested can try it. San Juan's beaches have waves that are ideal for beginners, intermediate and advanced surfers.
There are several surfing tournaments that are held here every year. Both local and international surfers make their way here to join competitions. This is because not only, it has the best waves but La Union is very accessible from Manila as well. From Manila, you can travel by land and the trip will take you at least 4-5 hours. The best waves occur from October to March, and the peak season is from December to January. So expect a lot of surfers during these months. But you can choose other times as San Juan, La Union has good waves from May to March.
Suggested Tour: Surf Lessons in La Union
2. Siargao, Surigao del Norte
If we're going to talk about the best surfing destination in the country, this should be the first one to mention. Having the famous wave "Cloud 9" it is no doubt that Siargao in Surigao del Norte is named as the "Surfing Capital of the Philippines". It is popular with both local and foreign tourists and surfers. 
This thick, hollow tubes called "Cloud 9" is always making noise, especially for surfers. A right-breaking reef wave that is one of the best waves in the world. Plenty of International and domestic competitions are held here every year. So if you want to challenge yourself into surfing, this is the ideal place to be. Siargao is accessible for Manila by air or sea travel. The best waves occur from October to May. 
3. Nagtabon Beach, Palawan
View this post on Instagram
If you're in Palawan and want something new to do aside from swimming, snorkeling or diving, why not try surfing? Nagtabon Beach in Palawan is getting popular as it can be a good place for surfing. Aside from its white sandy beach and turquoise blue water, Nagtabon Beach is also popular with tourists for its waves. This Puerto Princesa beach remains uncrowded which makes it also a perfect place to unwind. Since Nagtabon Beach is in Puerto Princesa, Palawan, and Puerto Princesa is just an hour flight away from Manila, it is very accessible. The surfing season happens from July until March. 
4. Baler, Aurora
View this post on Instagram
Baler, Aurora is one of the best surfing destinations in the Philippines. It is also the reason behind the surfing culture in the country was born. It was after the movie "Apocalypse Now' was shot in Baler and the crew left their surfboards with the locals. Today, Baler is one of the top choices of people who want to go surfing. This is the perfect place for beginners as Baler has Sabang Beach which has gentle waves. But if you want to challenge yourself, you have to take a trip going to Cemento Beach which has strong and bigger waves. Overall, Baler will surely satisfy you when it comes to surfing. To go here, you can travel by land from Manila. The trip will take you up to 6-7 hours, depending on the traffic. The best time to visit is from October to March. 
5. Daet, Camarines Norte
View this post on Instagram
Daet, Camarines Norte is not only popular as a surfing destination but also kiteboarding. Bagasbas beach is especially the must-visit beach here if you want to do some surfing. With its perfectly-balanced waves, it attracts a lot of foreign and local surfers. The long coastline of the beach that stretches over 2 kilometers is also one of the reasons why it's a popular destination for locals to hang out. Bagasbas Beach in Daet, Camarines Norte is reachable by car or plane from Manila. It will take at least 8-10 hours of drive or a 1-hour flight. To experience the best waves in Bagasbas, visit there from October to December. 
6. Mati, Davao Oriental
View this post on Instagram
If you're in Mindanao, Mati in Davao Oriental is the number 1 surfing destination. Especially in Dahican, it is one of the most visited spots for surfing in Mati. Having fine white sand and awesome waves, a lot of surfers enjoy surfing here. To go to Mati from Manila, it is reachable by air travel. The travel time will take at least 2 hours from Manila to Davao City. After that, you should travel by van or bus from Davao City going to Mati. The best time to visit for great waves is from December to March. 
7. Pagudpud, Ilocos Norte
View this post on Instagram
Pagudpud in Ilocos Norte might be the best surfing destination for you if you don't like crowded areas. This is so far the least crowded surfing spot. The waves in Pagudpud are considered powerful but bearable for beginners to learn. Local surfers will also be your teacher in case you're interested in learning it. And when you're here, don't miss the chance to go to the Blue Lagoon, which is the surfing paradise of the place. Pagudpud is reachable from Manila by land or air travel. The best time to visit is from July to September to experience the best waves. 
8. Baras, Catanduanes
View this post on Instagram
Having not only the best view but also great waves, Puraran in Baras, Catanduanes is loved by a lot of surfers. The area is secluded and the shoe is hidden by coconut trees. The strong waves in Puraran are being compared to those in Hawaii. So if you're a pro-surfer, you know where to go. There are also surfing shops and lessons available for those who are interested to learn. Traveling to Catandanuanes requires land or sea travel. The best time to visit varies whether you're a beginner or a pro. For beginners, it is recommended to visit from March to June. And for experts, the best season is from July to December.
9. San Antonio, San Felipe, and San Narciso, Zambales
View this post on Instagram
The three surfing spots in Zambales are San Antonio, San Narciso, and San Felipe. San Antonio has awesome waves for 5 months, San Narciso has the strongest currents so not really recommended for beginners. And San Felipe is known to have long consistent waves. Going to Zambales from Manila is very easy. It only requires land travel and travel time is 3-4 hours by car or by bus. The surfing season in Zambales starts from September to February. 
10. Real, Quezon
View this post on Instagram
This is probably the nearest surfing destination from Manila. Real, Quezon offers an exciting surfing experience for beginners. The waves here are friendlier compared to the others mentioned above. You can rent surfboards to some resorts for only at least 500 PHP including the lesson. Accessibility is very easy here. You can reach Quezon from Manila by land, and the travel time is only 2.5 to 3 hours. The surfing season starts from August until March. 
There are surely a lot of surfing destinations in the Philippines, but these are the best of the best. If you want to challenge yourself into surfing and explore the excitement and thrill behind this watersport, then you already know where to go.

Are you on Pinterest? Pin these!

About the Writer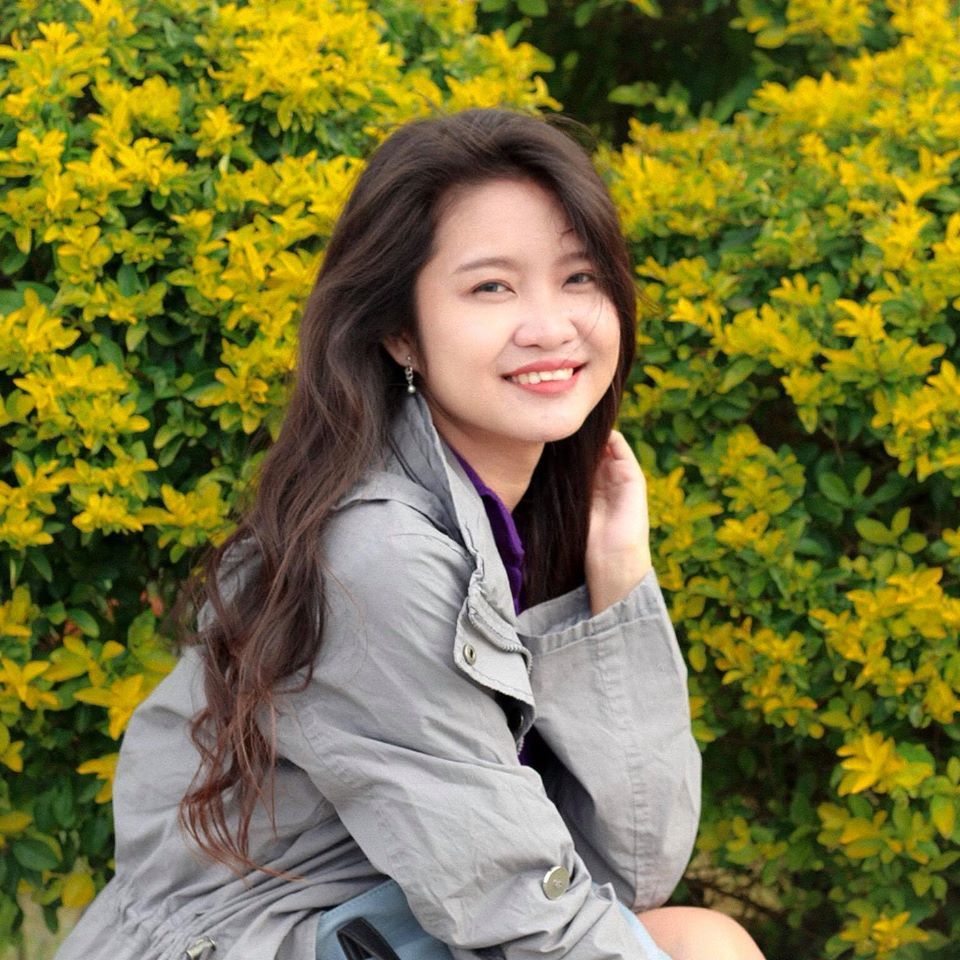 Hi there! I'm Fatima. My first major travel was in 2016 in the beautiful city of Cebu. After that, I got interested in traveling. Now I enjoy learning languages and other country's cultures. My goal is to visit at least one country each year and to share my experiences with other people through writing or blogging. Witness my journey by following me on Instagram.