49 Best Friendship Quotes – Short Quotes About True Friends
A friend-appreciation article dedicated to our crazy friends. These 49 friendship quotes will keep your bond with your friends stronger.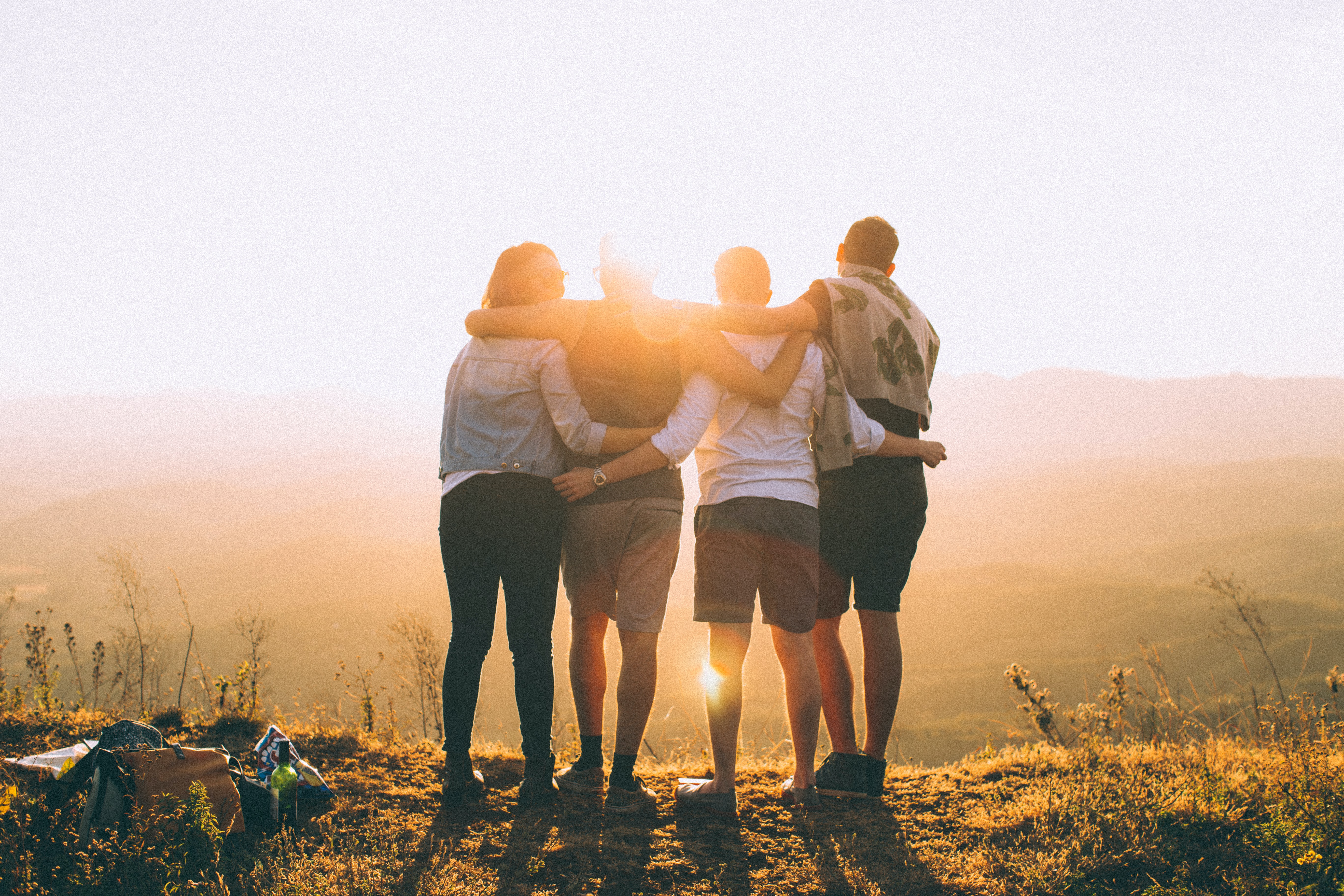 They're our siblings from different parents, our "soul sister/brother", the people who will share the same craziness with us, one of the treasured creatures in our lives, our friends. They're one of the main reasons why we go to school during our school days, and also one of the reasons why we feel bored and lonely when they're absent.
They are our travel buddies, our drinking buddies, and the list goes on but one thing is for sure, they make our lives happier and crazier. And for that, friendship quotes exist that's dedicated to our lovely friends.
You can also read our other articles:
These friends' appreciation in the form of friendship quotes will make you love your friends more. So when you finish reading these quotes about friendship, go and message your friends and tell them how much you care for them. Although it may sound "cringey", hehe.
Top 49 Friendship Quotes
1. No distance of place or lapse of time can lessen the friendship of those who are thoroughly persuaded of each other's worth. – Robert Southey
2. The most beautiful discovery true friends make is that they can grow separately without growing apart. – Elizabeth Foley
3. It's crazy how you can go months or years without talking to someone but they still cross your mind every day.
4. I know that miles and distance don't matter in friendship. But who's going to explain that to my heart?
5. Good friends are hard to find, harder to leave, and impossible to forget.
6. Good friends are like stars, you don't always see them but you know they're always there.
7. There are friendships imprinted in our hearts that will never be diminished by time and distance. – Dodinsky
8. Though miles may lie between us, we are never far apart, for friendship doesn't count miles it's measured by the heart.
9. I miss you in ways that not even words can understand. – Gemma Troy
10. If I could plant a flower for every time, I miss you, I could walk through my garden forever.
11. Whenever I miss my friends, I look to the sky, although I can't see them there, I know we are under the same sky.
12. Some people arrive and make such a beautiful impact on your life, you can barely remember what life was like without them.
13. Sometimes, it's not the person you miss but the feelings and moments you had when you were with them.
14. Life moves on, but memories don't. You may have gone away but our friendship is right here, in my heart.
15. Your absence has gone through me Like thread through a needle Everything I do is stitched with its color. – W.S. Merwin
16. When you were here, life was sweet and tasty. Now that you're away, everything is sour and savory.
17. Miles don't influence our friendship because love for you is always in my heart.
18. A strong friendship doesn't need daily conversation or being together. As long as the relationship lives in the heart, true friends never part.
19. The difference between PRICELESS and WORTHLESSS… is the difference between life with you and life without you.
20. I remember the way we argued, but still remained glued. I think about the way we shared, and for each other how we cared. I remember all the promises we made, I hope that our friendship never fades.
21. Sometimes, when one person is missing, the whole world seems depopulated. – Lamartine
22. There are moments in life when you miss someone so much that you just want to pick them from your dreams and hug them for real.
23. Missing you my friend is like breathing – I can't stop no matter how hard I try.
24. I don't want to be friends forever with you, because even forever seems like too short a time for our friendship
25. Life must go on. That, I always knew. But honestly, it sucks without friends like you.
26. Cherish those people who have the ability to touch you and still be thousands of miles from your presence. – Rachel Wolchin
27. Can miles truly separate you from friends…. If you want to be with someone you love, aren't you already there? – Richard Bach
28. As we grow up, we realize it becomes less important to have a ton of friends, and more important to have real ones.
29. Sometimes, only one person is missing, and the whole world seems depopulated.
30. The reason it hurts so much to separate is because our souls are connected. – Nicholas Sparks
31. Numbness is all I can feel, darkness is all I can see. Silence is all I can hear, since you are away from me. Rotting is all I can smell, bland is all I can taste. A life without friends… everything is a waste.
32. Missing her kept him awake more than the coffee.
33. If there ever comes a day when we can't be together, keep me in your heart. I'll stay there forever. – A. A. Milne
34. I feel like missing old friends that probably don't miss you is pointless. But, I let myself do it anyway.
35. That's the worst way to miss somebody. When they're right beside you and you miss them anyway.
36. When you miss me just look up to the night sky and remember, I'm like a star; sometimes you can't see me, but I'm always there. – Jayde
37. That friend who you may not see very often, but the moment you reconnect feels like yesterday.
38. Friendship is unbreakable by distance and unchanged by time. Our friendship is genuine and nothing and nobody will destroy it.
39. I wonder if that's just how it feels to miss someone so bad like being stabbed in the gut a little bit, each time you think of them. – Kate Ellison
40. The language of friendship is not words but meanings. – Henry David Thoreau
41. I have no regrets. Life tore us apart but I'm glad I had the chance to call you my friend. I miss you.
42. I remember the way we argued, but still remained glued. I think about the way we shared, and for each other how we cared. I remember all the promises we made, I hope that our friendship never fades.
43. If you wanna know how much I miss you, try to catch raindrops, the ones you catch is how much you miss me, & the other you miss is how much I miss you!
44. Friendship is the only cement that will ever hold the world together. – Woodrow T. Wilson
45. Nothing can be compared, to the memories we shared. The awesome times that we had, made everything so rad. But now I am going mad, missing you makes me sad. My heart can't be repaired, without you my life's impaired. I miss you.
46. A day without you is like a day without sunshine… I miss you…
47. The one and only good part of missing you, is that I can rewind and replay all the beautiful memories we share… again and again. I miss you.
48. Distance means so little when someone means so much.
49. When I miss you, sometimes I listen to music or look at pictures of you, not to remind me of you but to make me feel as if I'm with you. It makes me forget the distance and capture you.

Are you on Pinterest? Pin these!